December 18, 2012 | No Comments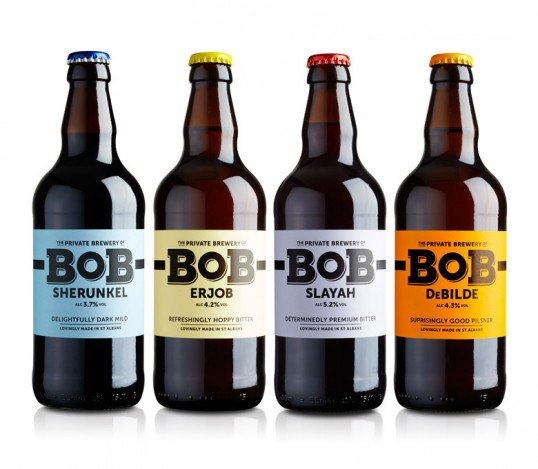 Designed by Distil Studio | Country: United Kingdom
"What do you get when you combine words and phrases with good honest beer?… BoB.
Short for 'Best of British', this St Albans based microbrewery uses quirky wordplay to set them apart.
We've worked with BoB to develop a modern and distinctive brand identity, with a touch of tradition for good measure, and a label system that can adapt to an ever increasing range of amazing beers, bitters and ales. With such inspired beer names as 'BoB Shurunkel', 'BoB Erjob' and 'BoB Bidazzler', we've let the beers do the talking.
The visual hierarchy ensures that the 'BoB' identity works hand-in-hand with each beer name whilst an unconventional colour palette marks this friendly brewery as a true one-off – now fully prepared for an ever increasing demand from local restaurants and pubs."
December 17, 2012 | 1 Comment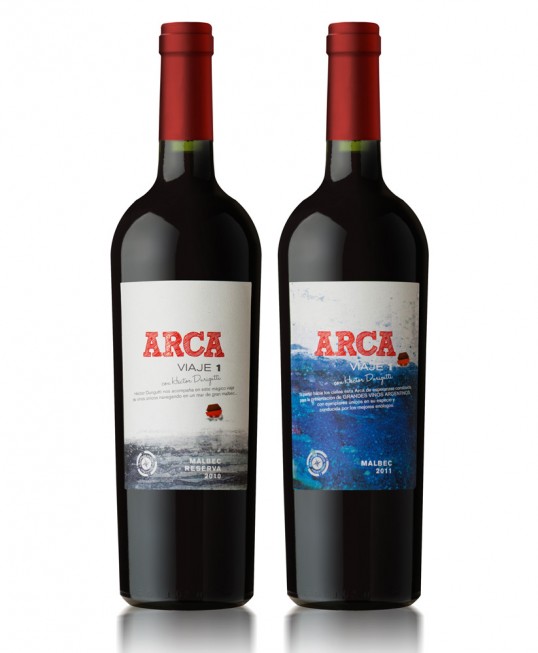 Designed by Arena-Bahamonde | Country: Argentina
"Arena-Bahamonde wines carried out in cooperation with renowned Argentinean oenologists. These wines are the result of unique and exclusive grapes that are divided into two categories: classic and reserve. The labels, which show artistic backgrounds and illustrations, emphasize the unique character of the wine and the concept is completed by means of the texts."
December 17, 2012 | 5 Comments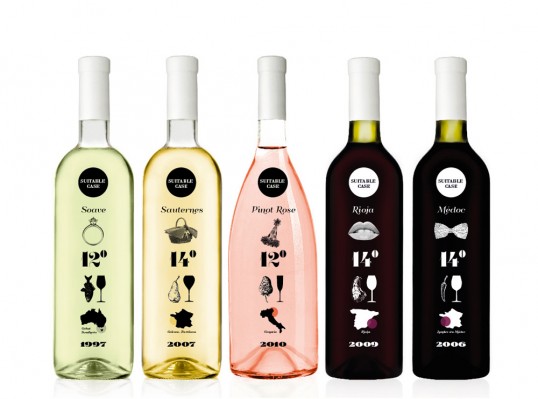 Designed by Diana Gibadulina | Country: Russia
"The idea was to create the wine for those, who love wine, but every time the person goes to the shop, doesn't know which to choose. On the pack you can find the best suitable case for drinking it, the best temperature, which food best suits etc."
December 16, 2012 | 1 Comment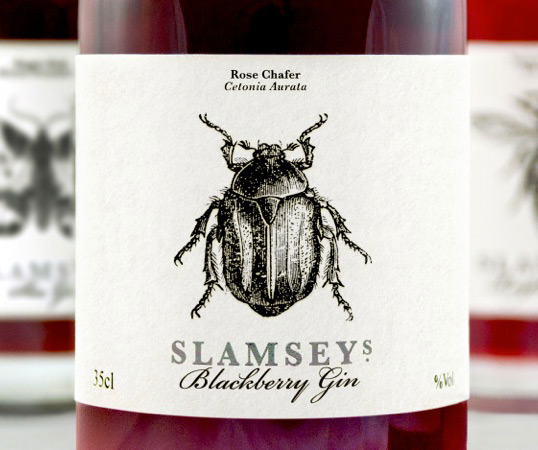 Designed by B&B studio | Country United Kingdom
"Our friends at Slamsey's Farm make gins each year with fruits handpicked from their own fields and hedgerows. After discovering that famous naturalist John Ray was born near the farm in 1627, we created a set of labels for the brand featuring intricate insect illustrations – a nod to his meticulous cataloguing of the local flora and fauna, and Slamsey's careful gin-making craft. The final designs are countryside-inspired, but stylish enough to grace the city's hippest bars."
December 16, 2012 | 4 Comments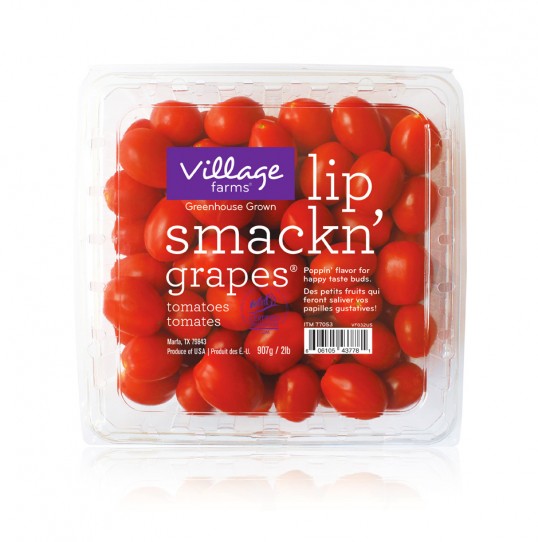 Designed by Edmundson Martin | Country: United States
"Village Farms grows and markets greenhouse grown, high quality hydroponic produce throughout the U.S. Their varieties include a full line of hydroponic tomatoes, peppers and cucumbers that are grown in a way that is healthier for people and the planet. Our goal with the rebrand was to create a current and cohesive brand voice to enhance shelf presence and freshness perceptions. We helped develop trademakable variety names that key on flavor profiles and simplify dual language application. The new packaging system utilizes clear labeling to enhance product visibility, while consumer-friendly typography and custom illustration combine to create the feeling of a contemporary farmers market."
December 15, 2012 | No Comments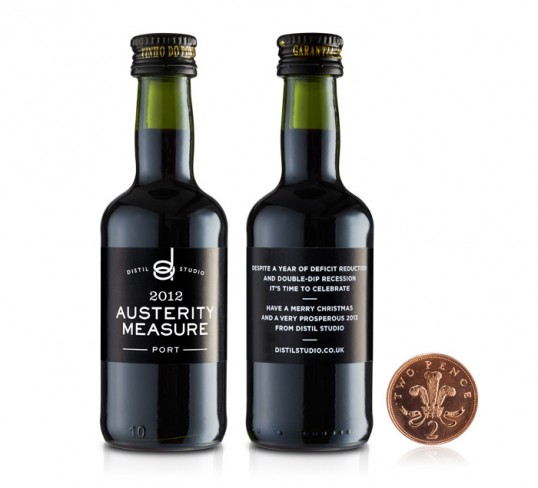 Designed by Distil Studio | Country: United Kingdom
"Against a backdrop of an economy still struggling to recover, our Christmas gift to clients and friends this year is a little easier to swallow… an Austerity Measure to raise a smile.
"Design agencies will often send bottles of wine or port to their clients at Christmas but this is about the economies of scale, literally. We sent out 60 of these miniature bottles during the week that chancellor George Osborne gave his autumn statement, making the idea very timely. Yes, it's tough out there… but it doesn't stop us thinking of engaging ideas." Neil Hedger, Distil Studio."
December 15, 2012 | 1 Comment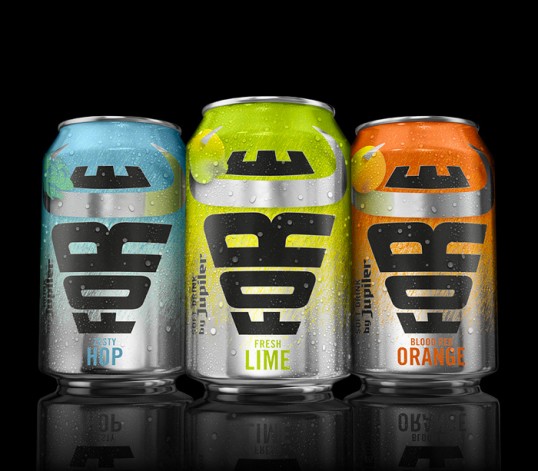 Designed by Mountain | Country: The Netherlands
"Jupiler has become the iconic beer brand for 'real men' in the Benelux. But sometimes, even 'real men' want to enjoy a refreshing drink without the sweetness and without the alcohol.
Jupiler Force is a real innovation in the soft drink category. A naturally brewed soft drink with a familiar taste that only Jupiler drinkers know and love.
Mountain attacked the challenge by asking 'how can the bull step into the world of soft drinks without loosing its identity as a real man's beer?'
The answer, the bull and the typography became one entity where the horns of the bull form the 'C' in Force in a playful and powerful way. Combining the 'typographic bull' with a fresh and lively colour palette created a forceful design that literally steps of the shelves."
December 15, 2012 | 1 Comment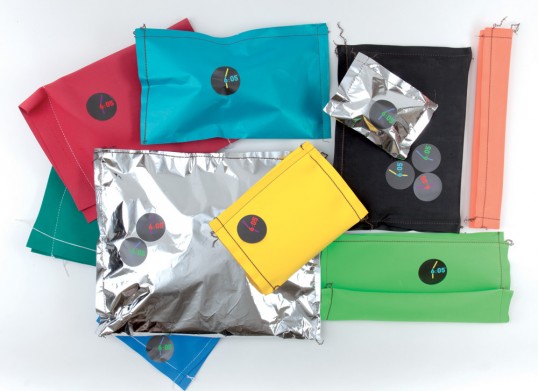 Designed by JWT MEA | Country: Lebanon
"In line with the environmentally-friendly values of the Beirut-based concept store 6:05®, JWT Beirut created the "Bag-to-Size Station" which instantly transforms any material, from recycled paper to textiles or shipping material, into tailor-made bags and packages of all shapes and sizes. This innovative low-tech solution has transformed packaging into an experience the customer can actively engage with.
The idea won the 2012 Cresta Design Packaging Award."
December 15, 2012 | 1 Comment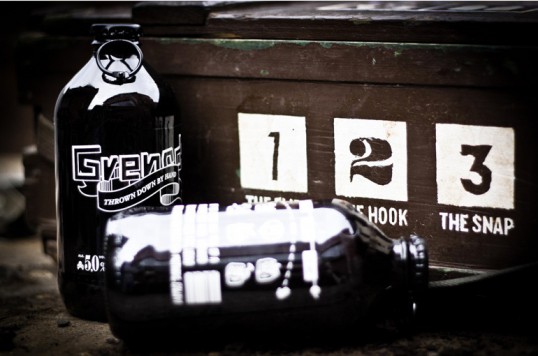 Designed by Audun Stien | Country: Norway
"The story began in San Antonio, Texas 1948 when the children of Mac Frankie started hanging out at the brewery. There wasn't too much to do at the brewery for the young potential alcoholics, so they started playing games with the old corks laying around on the ground. Numerous games were invented at the brewery, and these games have been played all around the world without knowing the names of them. In your hand you have the toughest game of all the one we invented. "The Grenade". Except for being one hell of a tough game we have brewed out most dangerous beer yet, using Frankie's unique centuries old methods. Enjoy!"
December 14, 2012 | No Comments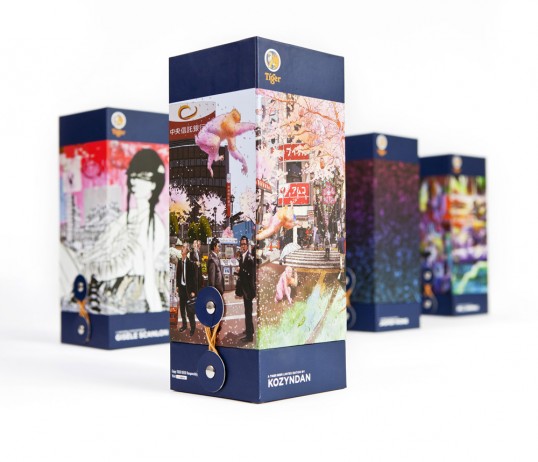 Designed by Ground4D | Country: Ireland
"After the relaunch of Tiger Beer in Ireland last year, Dublin agency Ground4D have worked with four international artists to design the Tiger Beer Limited Edition box collection. The illustrations appear on the outside of these bespoke boxes which contain a Tiger Beer glass. Peter O'Dwyer, creative director of Ground4D explained that "we wanted to create a four sided canvas for the artist to display their interpreations of what makes Tiger Beer and Asia distinct". The artists who's work appears on the boxes are Gisèle Scanlon, Will Barras, Jasper Wong and Kozyndan. If you're fortunate enough to live in ireland, you'll be able to pick a set up in select off-licenses."