February 15, 2013 | 1 Comment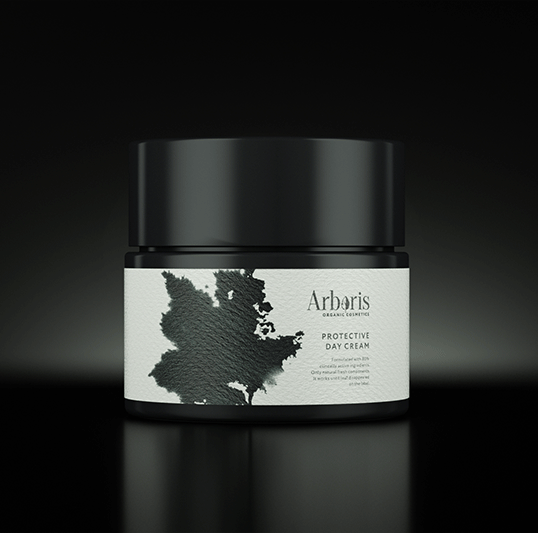 Designed by Ohmybrand | Country: Russia
"Moscow branding studio Ohmybrand created the concept of a premium brand of organic skin care cosmetics.
The name Arboris (Latin for tree) appears on the base on the completely natural composition, which includes nothing but vegetable based ingredients. Arboris products due to their natural origin have a small shelf life. We proposed using a special ink in the design of the labels. The ink begins to fade when the cream loses its freshness. Black color and mascara-stylized appearance show the premium qualities of the product and make it stand out from the mass of skin care products."
February 14, 2013 | 1 Comment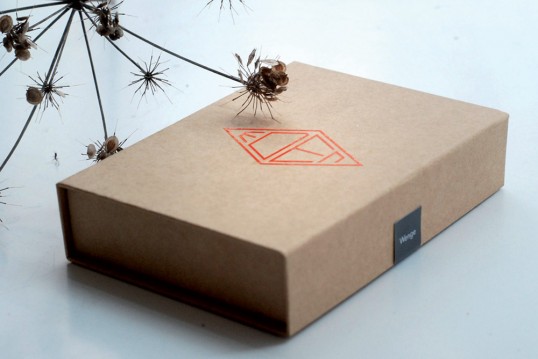 Designed by QOOP | Design & Kommunikation | Country: Germany
"For the brand Eden we created a comprehensive identity. It was important to us to pick up the connection to nature, that represents the product.
Natural tones combined with natural papers bond perfectly with colors and structures of the processed woods.
The packaging for the unique and natural iPhone wood-back-plates has been designed with a love for details. The logo is plotted on the outside as well as embossed on cardboard the inlet that presents the product and the screwdriver."
February 14, 2013 | No Comments
Designed by Glasfurd & Walker | Country: Canada
"The Juice Cleanse is The Juice Truck's latest product to launch in Vancouver BC. The Juice Truck engaged Glasfurd & Walker to work on positioning, naming, identity, packaging, and art direction as an extension of their already successful brand. 
The cleanses come in 3, 5 and 7 day durations with a total of 12 packaged juices. Each Juice Cleanse is designed to promote overall health, energy and happiness. The brand is not focussed around a diet or starvation cleanse and were carefully formulated with their nutritionist to achieve maximum results, with flavour and taste being of primary importance. A health conscious and ethical approach to cleansing needed to be communicated in an educational, yet light hearted and friendly way.The brand language is a development and extension of the Juice Truck identity that uses light humour and direct, no-fuss language and iconography to communicate their products offer.
As with many cleanses, there are juices that focus on nutritional benefits over aesthetic appeal, therefore brand imagery was created that highlighted the core ingredients and freshness of the juices with distinct style and colour for promotional and brand material."
February 14, 2013 | 4 Comments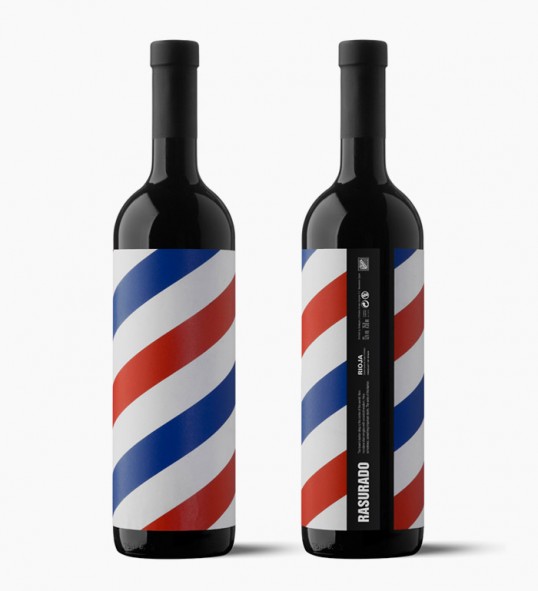 Designed by Moruba | Country: Spain
"This is a very special project for a wine from Rioja. This is it's story: The town's barber shop is the centre of the world. Here mundane chat mingles with ancestral wisdom. Here, sometimes, something important starts. The wine of the barber."
February 13, 2013 | 2 Comments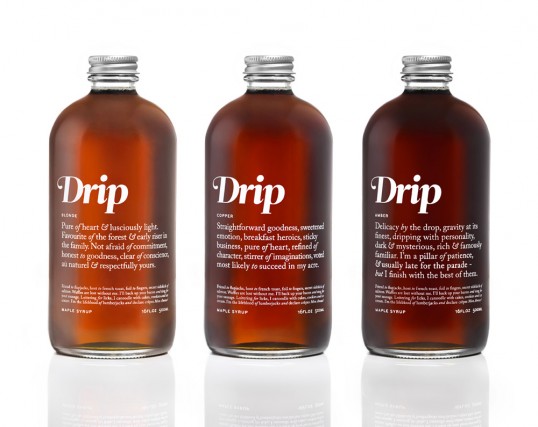 Designed by Drip Maple | Country: Canada
"Small Batch, Organic Certified, 100% pure Canadian Maple — harvested from a single forest in Northern Ontario. Each run is unblended & true to Mother Nature. Limited in production, & available in three distinct personalities. Meet Blonde, Copper & Amber."
February 13, 2013 | 1 Comment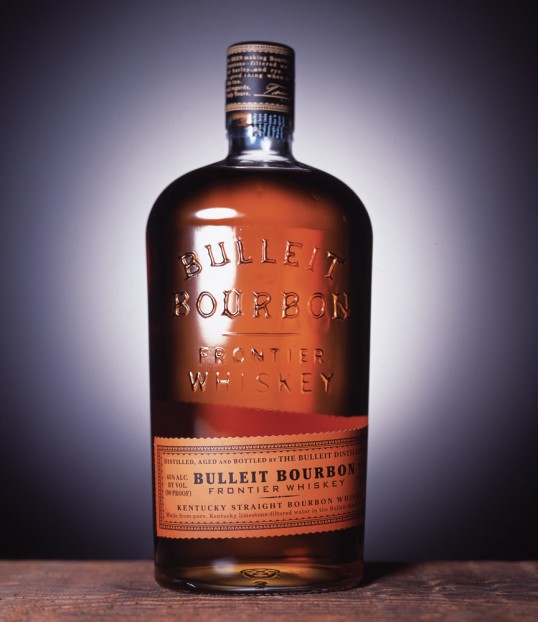 Designed by Sandstrom Partners | Country: United States
"Award-winning brand design agency Sandstrom Partners today announced it has been tapped by Diageo PLC, the world's largest producer of spirits, to brand two new products in Diageo's premium Bulleit whiskey line, according to Sandstrom president Jack Peterson.
Sandstrom 12 years ago created packaging and branding materials for Bulleit Bourbon, which was then owned by Seagram. The Bulleit Bourbon package won a Silver Clio Award in 2000, and the brand has achieved steady growth since its subsequent acquisition by Diageo in 2001."
February 13, 2013 | 1 Comment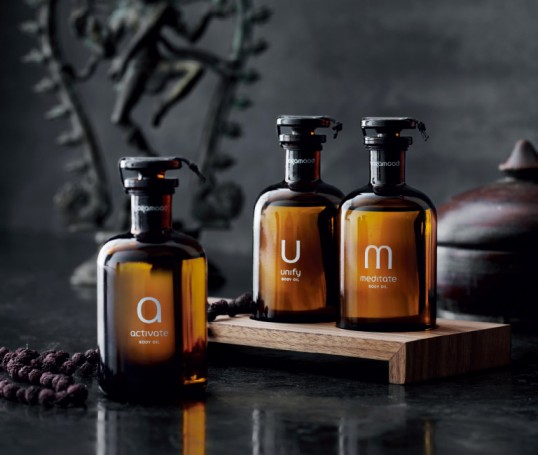 Designed by Wunsch | Country: Denmark
"A newly established yoga studio, Yogamood seeks to place yoga in a modern Scandinavian context, making it accessible to those without prior knowledge of yoga while retaining the philosophy's unique ideology and symbolism. Following the establishment of the company, Yogamood developed a range of pure aromatherapy oils. Each has its own characteristics and application and can be used separately. When all three oils are placed in a row, the product names A (Activate), U (Unify) and M (Meditate) form the word AUM, an meaningful and well-known term in yoga philosophy."
February 12, 2013 | 5 Comments
Designed by Nudge | Country: United States
"Circle 21 Candles produces all natural soy candles in a line of location-themed scents. The candles are hand-poured into recycled wine bottle containers and topped with "branded" corks to keep the candles smelling fresh. For the labels, we created a blank letterpress label template and used custom rubber stamps for each scent.  This not only allowed the client to easily and economically add new scents but also gave each candle a unique, one-of-a-kind feel."
February 12, 2013 | 1 Comment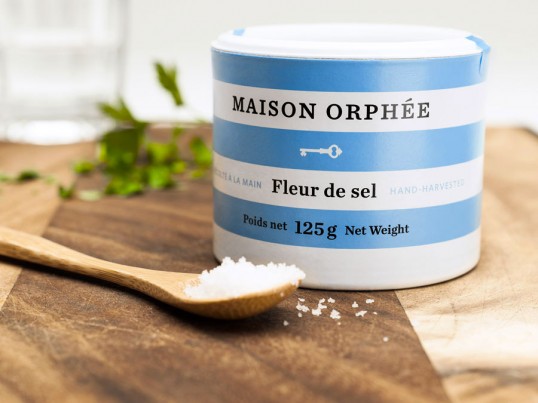 Designed by lg2boutique | Country: Canada
"As an importer and producer of exceptional oils and condiments, Maison Orphée is proud to extend its product offering with the launch of a new line of sea salts. Inspired by the company's 35 other products (also created by lg2 three years ago), the new packaging definitely has its own personality.
Naturally reminiscent of the sea, the look is minimalist, and modern using stripes to evoke the allure of lighthouses and sailing. As unique as the packaging is, it is these same stripes that create a link to the other products in the Maison Orphée product range, adding to the growing family of fine products."
February 12, 2013 | 1 Comment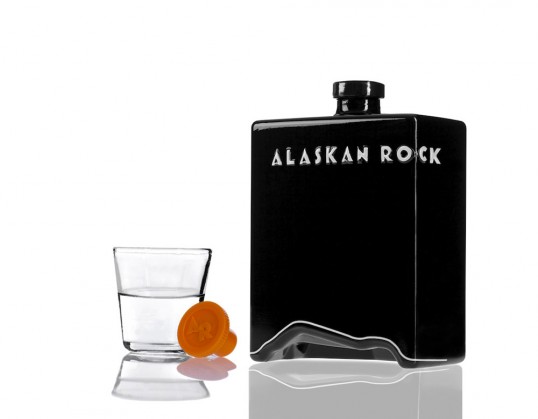 Designed by Alaskan Rock | Country: Australia
"Alaskan Rock vodka is new entrant to the small Australian artisan spirits scene. It is a small-batch hand-made vodka distilled in Tasmania using malted barley and launched online January 2013. The vodka is named after a cocktail incident that occurred in the 1970s (long story). Alaskan Rock is double distilled  in copper pot stills for a crisp flavour and smooth finish. It is an excellent sipping vodka although those who wish to mix it will enjoy that too."