February 11, 2013 | 4 Comments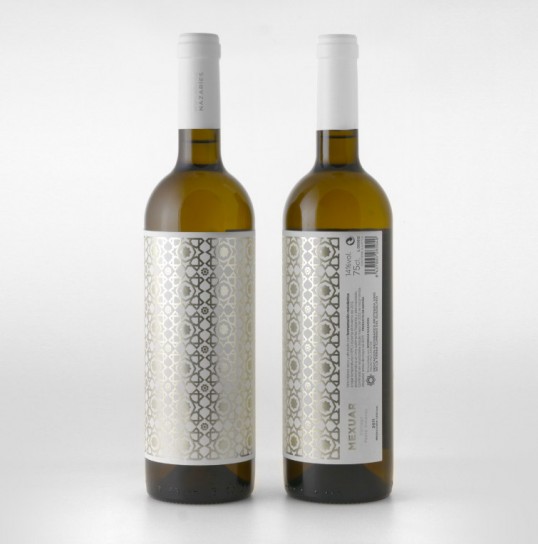 Designed by Atipus | Country: Spain
"The Bodegas Nazaríes was born with the intention of being a quality leader within the new PDO (Protected Designation of Origin) of Granada. So much so that the product names were taken from two rooms of the Alhambra, which is the quintessential symbol of the city and the finest example of Nasrid Art.
With this very literal reference, an equally direct design was decided upon, 'decorating' the bottles as if they were the two spaces which they symbolise."
February 11, 2013 | 1 Comment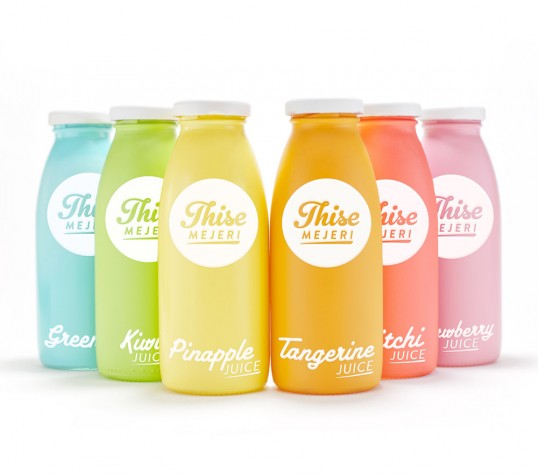 Designed by Randi Sjaelland | Country: Denmark
"This concept project was a BA school assignment. A corporate identity assignment to redesign Thise Mejeri, which is a danish dairy.
The target group for this particular milk brand are the consumers who value quality, niche products, uniqueness and design. Therefor this high-end packaging is aimed at the more secluded department stores and high-end retailers.
The CI was inspired by old milk glass bottles and round shapes which inspiration is reflected in the logo and packaging."
February 11, 2013 | 2 Comments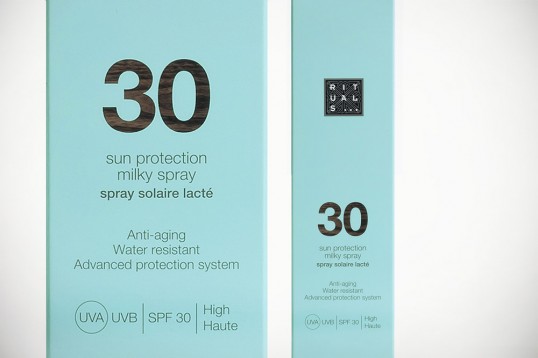 Designed by Matte | Country: The Netherlands
"Rituals is a Dutch mid-priced body and home care brand with products inspired by eastern rituals. Rituals approached Matte to help them create packaging for their professional and effective sun care range. The inspiration behind the range is the tropical clear water beaches and charming wooden huts. The final design we created is clear, attractive and communicative while suggesting the joy of a Balinese vacation."
February 11, 2013 | No Comments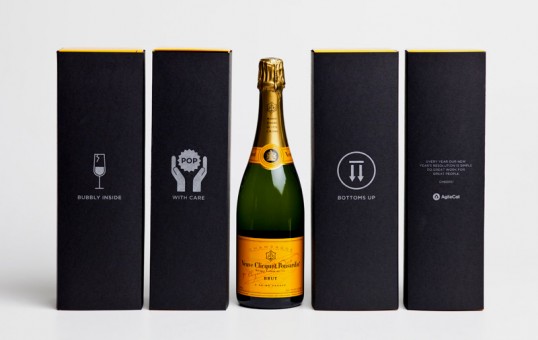 Designed by AgileCat | Country: United States
"There is no better way to celebrate the success of 2012 and welcome a new year than with a great bottle of champagne! We sent some personalized year-end cheer to our most valuable clients.
Playing off the "Cheers" concept, our team designed an icon system for three of the panels. The graphics were our twist on traditional box icons and we added a personal message to the back panel. Metallic silver screen printing really made the simple illustrations stand out."
February 10, 2013 | 3 Comments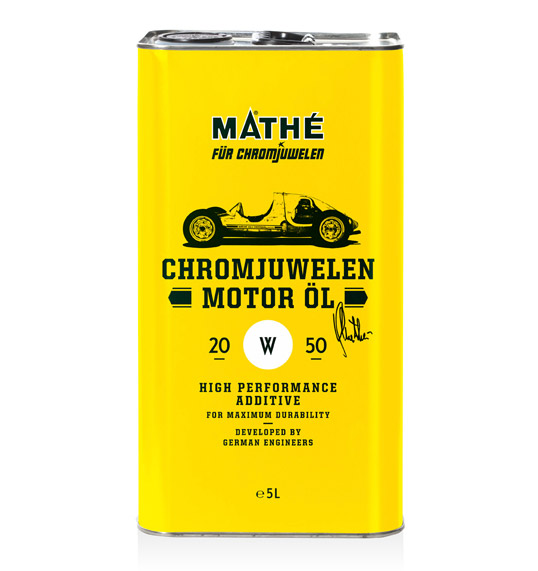 Designed by Donkey | Country: Germany
"Chromjuwelen Motor Öl, jointly conceived by MVG® Mathé-Schmierstof ftechnik and Chromjuwelen, is based on the needs of the various groups of classic car aficionados. The premium standard of excellence and formulation with Mathé® Classic make it unique."
February 10, 2013 | 5 Comments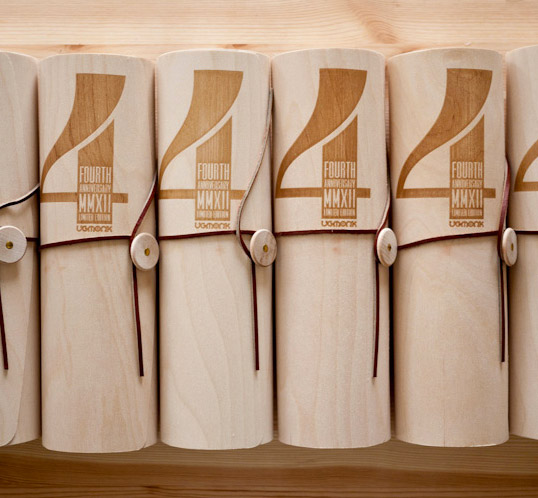 Designed by Jeff Sheldon | Country: United States
"To celebrate 4 years of Ugmonk we created a special Limited Edition 4th Anniversary Set featuring a custom designed number 4. There are only 200 of these sets ever made. The 4th Anniversary Tee features a soft water-based print on black 100% ringspun cotton tee and is carefully packaged in a custom flexible birch wood cylinder that is laser-engraved with the 4th anniversary seal.
When you fold back the flexible closure on this unique packaging, you'll find the shirt accompanied by a numbered, solid wood letterpress block featuring the Ugmonk Anniversary "4." These blocks were custom cut from Ginkgo wood that was reclaimed from a local estate. You can read the whole story about the wood here.
The final piece of the set is a collector's card that I personally signed and hand-stamped with one of the letterpress blocks."
February 10, 2013 | 1 Comment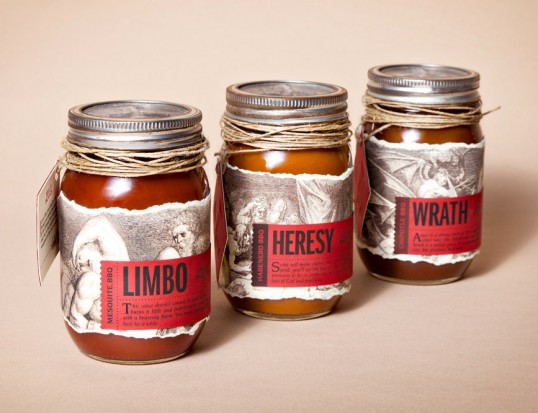 Designed by Eric Lowery | Country: United States
"Hell's Mouth is a fictional, restaurant catered to those who prefer even their most top-notch steaks covered in sauce. Founded by a priest who left the church to become a chef, their branding needed to portray true devotion to barbecue."
February 9, 2013 | No Comments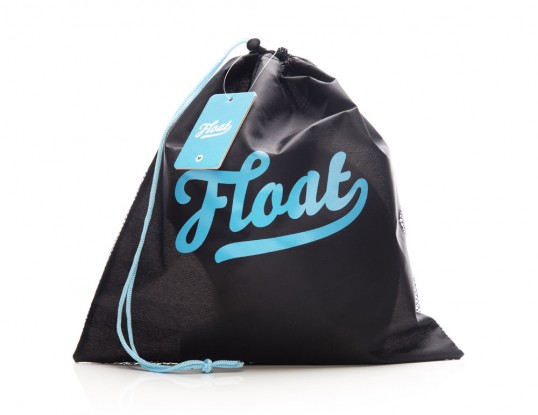 Designed by Leynivopnid | Country: Iceland
"Float is a water therapy product, focusing on a deep and relaxing water experience. The healing properties of water are well known to relieve stress and improve well-being. Float adds a new dimension to the water experience, one of relaxation and total bliss.
Enjoy a blissful silence. Muscle tension, blood pressure and heart rate drop as you start sinking into a deeply relaxed state. Floatation helps to reduce the effects of stress, aids detoxification, offers effective pain relief, speeds up injury recovery and helps alleviate the effects of insomnia, depression and anxiety. After a floating- session you regain a sense of clarity, focus and both physical and mental renewal."
February 9, 2013 | No Comments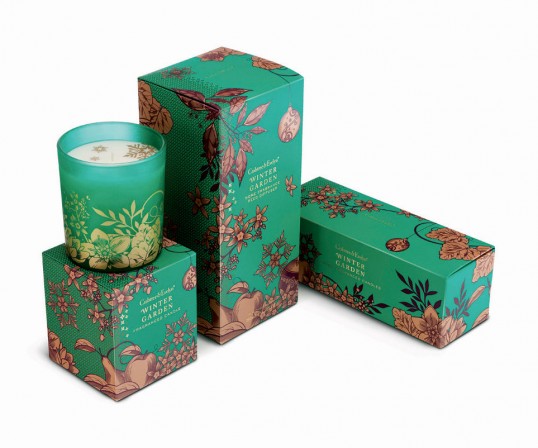 Designed by Pearlfisher | Country: United Kingdom
"Pearlfisher has created the packaging design and fragrance stories for Crabtree & Evelyn's new 2012 Christmas Gift collection.
The Christmas Gift Collection comprises of both a Home Fragrance range in two scents: Noel®  and Winter Garden™ (including candle, diffuser and room spray) and a Personal Care range (including shimmering body mist and shimmer lip gloss).
The designs move away from the traditional to offer a new and original take on festive fragrance, telling stories through illustration that bring each fragrance to life – "weaving around fresh balsams and rich persimmons, the arctic fox and nimble deer breathes life into sleeping citrus trees awakening a heady burst of sharp scent".
Sarah Butler, Deputy Creative Director at Pearlfisher said, "We devised a story for each fragrance and used bespoke illustrations, rich, contrasting colours and nature motifs to bring it to life and take the consumer into a magical and festive world, moving from the traditional and coded to a more contemporary, imaginative and inspirational expression of Christmas."
February 9, 2013 | 2 Comments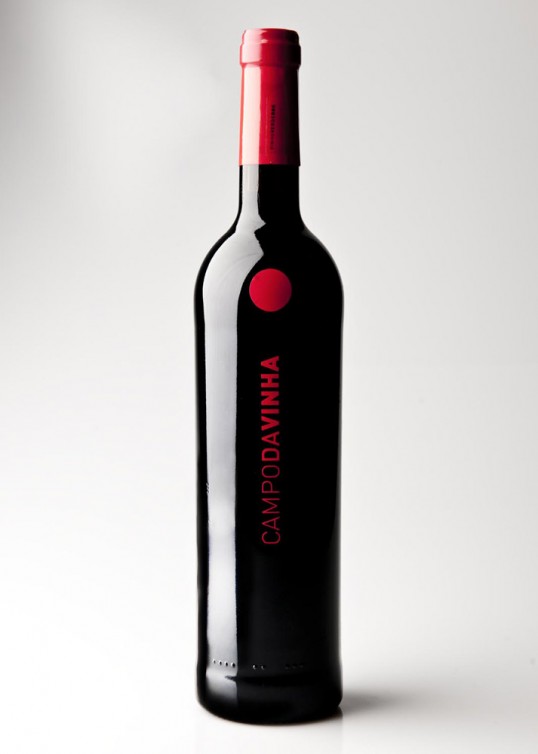 Designed by Rita Bastos | Country: Portugal
"Redesign of the Vinho Verde 'Campo da Vinha' wine label. 'Campo da Vinha' is a portuguese wine from the Northwest of Portugal. The Vinho Verde is the most unique product in the entire world with a blending of aroma and petillance that makes it one of the most delicious natural beverages."