February 9, 2013 | 1 Comment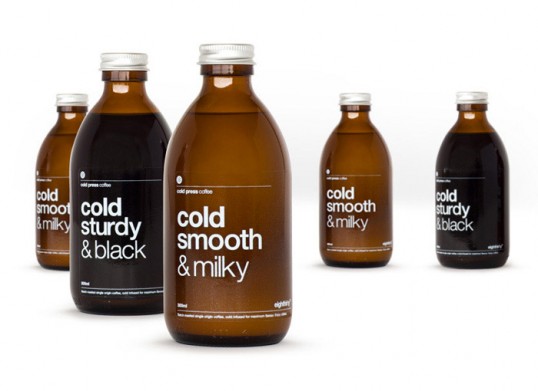 Designed by Butcher & Butcher ltd | Country: New Zealand
"Originally designed in 2009 Eighthirty Coffee Roasters asked Butcher & Butcher ltd to refresh their packaging for 2013. The packs talk directly to your taste buds, celebrating subtle differences in each flavour, origin and blend. 
We maintained a simple colour palate, while the ephemeral typographic treatment allows each pack to have a unique voice, yet change as the coffee flavours and brand evolve over time."
February 8, 2013 | 2 Comments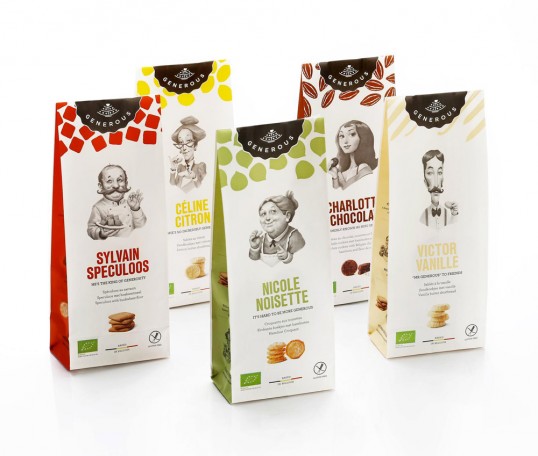 Designed by Bowling | Illustration: Jens Claessens | Country: Belgium
"The idea was to create a family and to give each flavour a matching personality."
February 8, 2013 | 6 Comments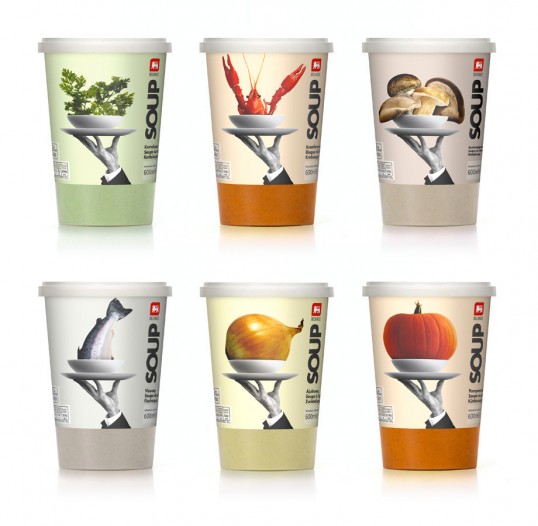 Designed by Lavernia & Cienfuegos | Country: Spain
"The brief was to bring to life the principle ingredient, preferably through the use photo-realistic images, with something that adds a touch of good humor before serving. 
The romantic image of the waiter's hands gives positive connotations of good service and quality. The steady black and white photography helps to visually unify the whole range, which is complimented by use of simple bold typography to balance the design. The size of the ingredients, in colour,  have been exaggerated in relation to the plate to emphasise the high natural vegetable content of the soups in comparison to its competitor's. This play on size coupled with the waiter concept adds the touch of humor. Bon appétit!"
February 8, 2013 | 2 Comments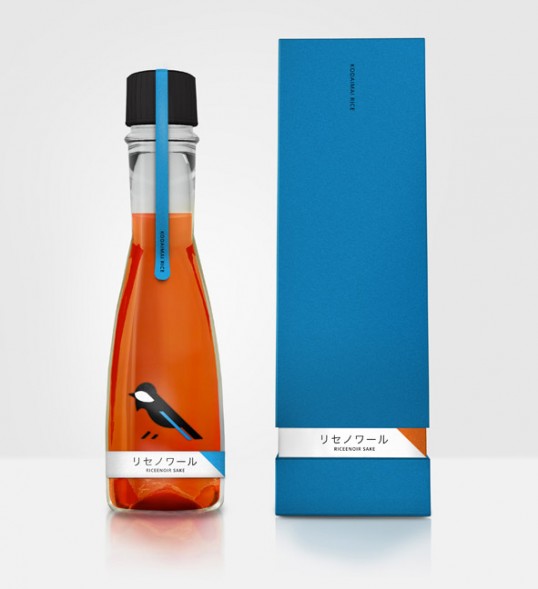 Designed by Konrad Sybilski | Country: Poland
"Packaging concept for local products trade fairs during the Setouchi Trienniale 2013. Inspiration for the design is a bird that occurs in areas of Japan (Parus varius). Part of his body has a similar color to the color of the product – Ricenoir Sake and has a local character."
February 8, 2013 | 1 Comment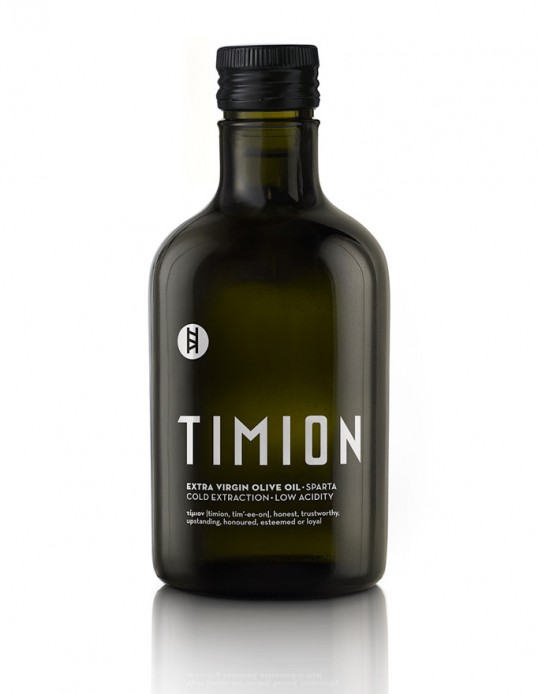 Designed by mousegraphics | Country: Greece
"Τhe brief: we want to emphasize with explicit directness, the honesty and fine quality of our olive oil production.
Τhe target audience: foreign clientele. people who value smartly presented quality.
The design: Honest Hellenic Products-Timion is one of the most present -relevant brand identities we have developed. At a time when Greece is openly criticized for misconducts, this brand identity adopts an unusually bold approach that verges on the humorous, while claiming a specific virtue as its very own differentiating quality. The logo design makes full use of the austerity implied by the brand name: honest, trustworthy, upstanding, are all properties indicated by the choice of fonts, the type of bottle, the clearly noted attributes of the product. Like an elixir, saved in modest, carefully measured proportions, the extra virgin olive oil of the laconian land travels abroad as a fine and well kept secret of the old but not lost Greek tradition."
February 7, 2013 | 1 Comment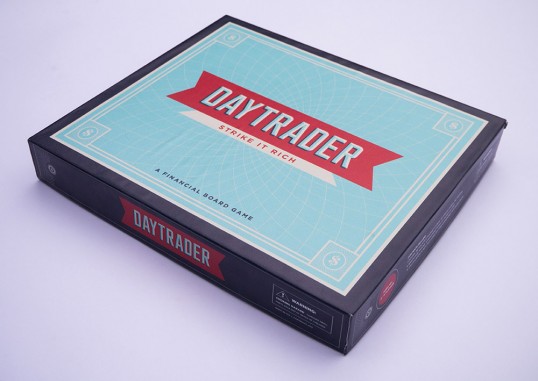 Designed by Italic | Country: United States
"Daytrader is a really funny and educational game created by Samir Lyons. It's a financial board game that brings you the thrills and chills of investing in the stock market but without real risk. It's simple, educational and fun.
Italic was enlisted to give Daytrader a unique and playful look & feel.  The design draws inspiration from classic American business signage and simple currency-like illustrations as a tribute to the golden age of finance and Wall Street.  The Americana feel to the game adds a warm, approachable simplicity to the chaotic and complex world of economic affairs. Daytrader is designed so a wide range of people can enjoy the experience of playing, from families around the dinning room table, to finance gurus, students, board game geeks and beyond."
February 7, 2013 | No Comments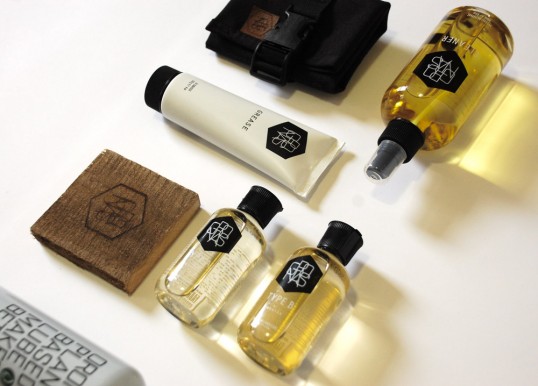 Designed by &or | Country: Canada
"As Orontas grew in terms of product offerings we realized that we weren't going to be just a chemical company anymore because our philosophy – to make well-designed, responsibly-made, technical products – extends beyond that and we felt our existing brand reflected us as "oil company" too much. As a result, we needed a brand that could work on many different types of products and apparel and in many different counties and languages, so we made the switch."
February 7, 2013 | No Comments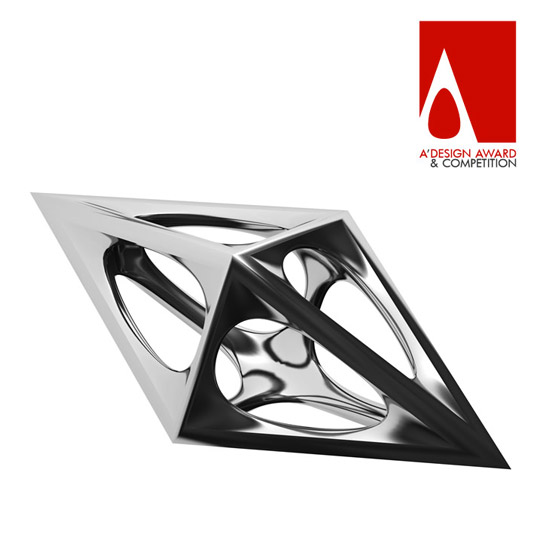 A' Design Award & Competition has announced their call for submissions for the packaging category. Packaging designers are invited to submit their works before February 28, 2013.
The A' Packaging Design Competition is a freestyle design competition open to both concept stage and realized works designed by professional and young designers, packaging design companies and other business in the package manufacturing industry worldwide.
The deadline for submission is February 28, 2013. Winners will get early communication on March 7, 2013, and results will be announced to the public on April 15, 2013 when the award winners' exhibition starts. The winning work will also be showcased here on Lovely Package on April 15, 2013.
In addition to the award winners' kit which includes the award trophy, the annual yearbook, printed certificate in metal frame, award winners manual, free gala-night invitation for two people to the award ceremony, free participation and space allocation in the winners' exhibition in Italy, Poland and India, free sales listing at SaloneDelDesigner, free utilization of DesignMediator services, inclusion in BuySellDesign Network, proof of creation service, free subscription to listof.net, free listing at DesignMegaStore, guaranteed publication through IDNN and DXGN Networks to 100+ magazines including Design Interviews & DM Design Magazine, press release preparation and distribution through DesignPRWire, publicity and visibility through DesignMedia communications, feedbacks, judging and evaluation of entries by a respected jury panel, lifelong licensing of the award winners logo, A2 poster design and printing for exhibition, and many others such as inclusion in the World Design Rankings, all of which are provided with no further fees, winners of the A' Design Award are provided extensive and exclusive marketing and communication services to promote the success of winning the A' Award.
Register and Submit your work to A' Design Award and Competition.
View previous A' Design Award & Competition winners.
View the A' Design Award Gala-Night or Exhibition Photos.
If you're not a packaging designer, you may want to check other A' Design Award & Competition categories here.
For further information please visit: whatisadesigncompetition.com
Check out some photos of the event and a selection of last years winners after the jump.
February 7, 2013 | 1 Comment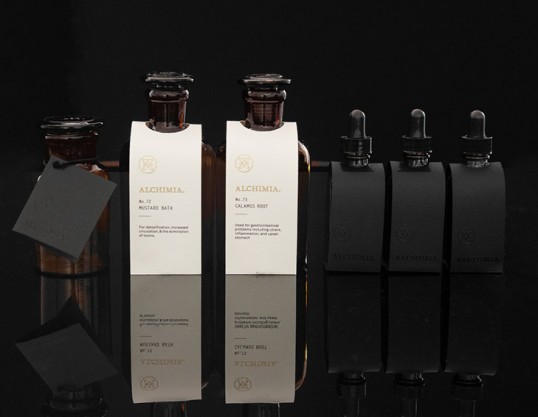 Designed by Morgan Sterns | Country: United States
"Alchemy is defined as a form of chemistry and speculative philosophy practiced in the Middle Ages and the Renaissance and it's concerned principally with discovering methods for transmuting baser metals into gold and finding a universal solvent and an elixir of life.
In an attempt to bring a modernized design approach to the ancient practice of alchemy, I created a fictitious brand called Alchimia for my MFA graduate package design class. The prompt was to conceptualize and develop a survival kit and instead I opted to create a high-end kit for the modern day alchemist.
Embossed black and gold lettering on fine linen paper give each piece of the kit a luxurious feel while the black on black treatments keep the package design modern, simple, and elegant."
February 7, 2013 | No Comments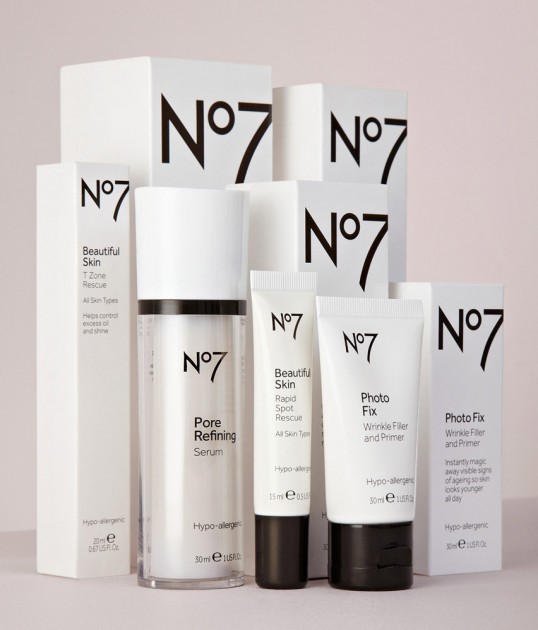 Designed by Two Create | Country: United Kingdom
"Two Create were challenged to modernise the No7 aesthetic to appeal to their existing loyal followers whilst opening the doors to new. They were also asked to consider global appeal, as No7 is now sold in nineteen International markets worldwide. In addition, the designers were asked to add more coherence across sub-categories, to improve navigation at the point of sale, and in use, functionality and practicality where necessary."