May 31, 2013 | No Comments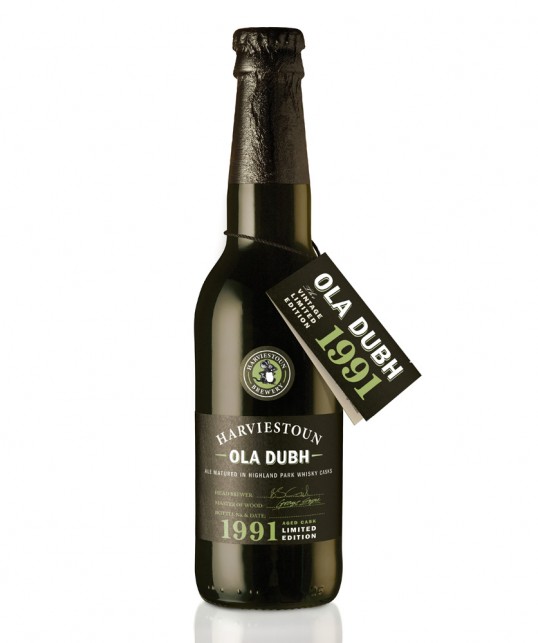 Designed by threebrand | Country: United Kingdom
"An extension of the core Ola Dubh range, the product is the first of a new range of craft beers by Harviestoun Brewery where the ale is matured in Highland Park Single Malt whisky casks.
The ale was released on 1 May in limited numbers and confirmed its premium nature by selling out in 48 hours, six weeks before it was packaged. It has captured a discerning consumer, who loves beautifully brewed craft beer, but also appreciates the subtleties offered by the whisky cask maturing process.
threebrand was tasked to create packaging for the beer that reflected the core Ola Dubh brand but signals that although an extension of the core range, it is a different edition. 
The ethos of the Highland Park Whisky look and feel were also to be taken into consideration and balanced within the design."
May 29, 2013 | 2 Comments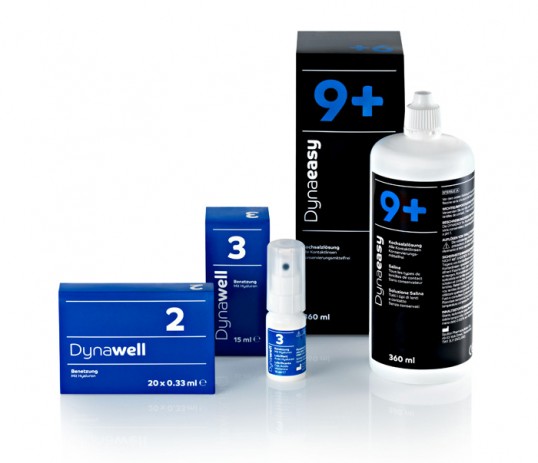 Designed by Facing Ltd. | Country: Switzerland
"Dynoptic is a network of opticians in Switzerland, offering a collection of contact lenses and lens care products. Dynoptic's packaging distinguishes itself through its uniquely simple design and its black background, which clearly sets it apart from the design of its competitors. The coloured numbering system on products enables customers and opticians alike to quickly recognise the products, as every colour represents a specific purpose. A green number indicates "All-in-One" products, a red number denotes products which should be handled with care and a blue number stands for products which can be used to quickly clean contact lenses on the go. The font "CoHeadline" by Dalton Maag was chosen, as it appeals to both sexes with its use of corners and curves. The Dynawell suite of eye care products was designed using the same concept. The colour scheme for Dynawell products, however, is a blue background and white numbers."
May 28, 2013 | 2 Comments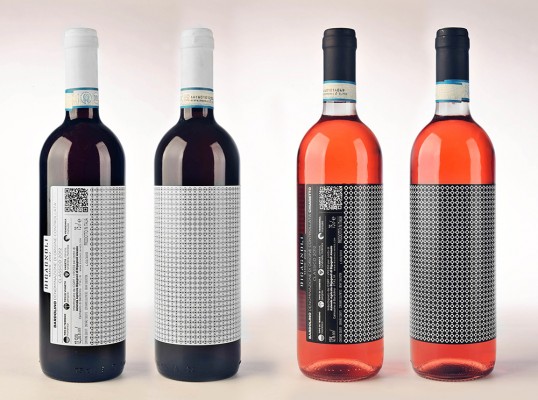 Designed by Onice Design | Country: Italy
"Bigagnoli Wines is a new wine producer in the Garda Lake area of Northern Italy. The other producers in the area often use classic labels on their bottles. Bigagnoli breaks out this habit and challenges the market norm by creating special edition wines dressed to look like perfume. A geometrical black and white pattern, different on each product enhances the luxury of the wine and embraces the bottle in a precious texture."
May 28, 2013 | 3 Comments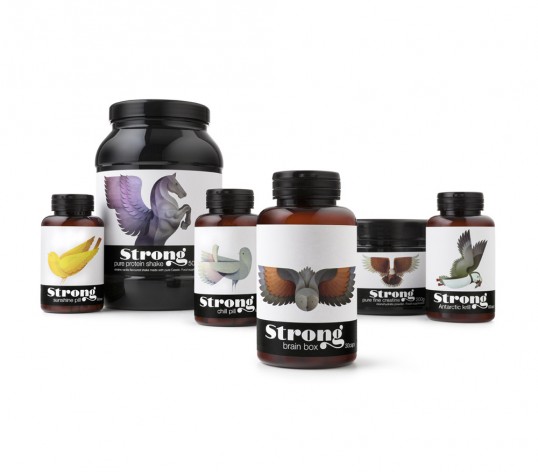 Designed by Pearlfisher | Country: United Kingdom
"Pearlfisher has created the brand strategy, naming, identity, packaging, retail and digital communications for Strong, a range of high quality complex nutrients. Strong is made from the freshest and highest grade of ingredients, developed to target health and beauty at a cellular level, for a stronger, more vibrant and younger body.
Pearlfisher's objective was to create a brand that could stand out in the crowded and functional supplement market, celebrate the idea of 'beauty from within' and bring to life the end benefits in a unique and emotional way.
Karen Welman, Founding Partner and Chief Creative Officer at Pearlfisher commented, "The idea was to create an impactful visual story using the metaphor of beautiful and  elegant birds that have hidden strength. The brand name – Strong – and the playful variant names and descriptors are simple yet impactful and clearly communicate the brand's promise of inner strength and outer beauty."
May 27, 2013 | 8 Comments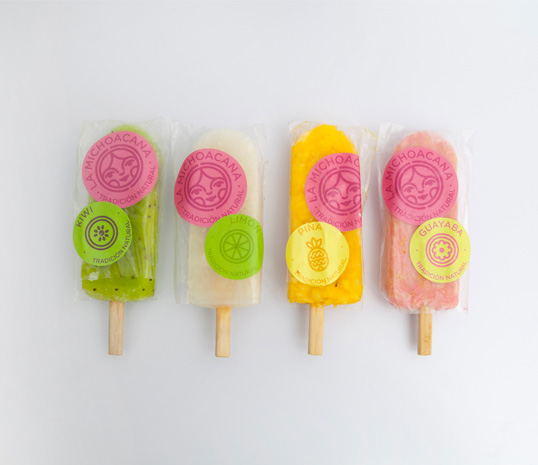 Designed by Parallel | Country: Mexico
"La Michoacana is a traditional Mexican "paleteria" wich has been in the market for a long time now. During this period, the brand has suffered a constant changing on its corporate identity caused by the non attendance to its marketing, leading to a misunderstanding of the brands core. We decided to change the concept by using a new packaging system focused on the substrate and product speech. This will lead to a more natural feel of the product, being able to see it and almost taste it by its natural colors and textures. The logotype was re-designed to make it modern and adjust some old aspects of the first logotype. We decided to conserve the rounded shape and the rounded typography making it more playful and fun. Using just the traditional "rosa mexicano" we designed a vibrant but sophisticated color palette, leading to a more specific target; a traditional brand adjusted to modern times."
May 27, 2013 | 2 Comments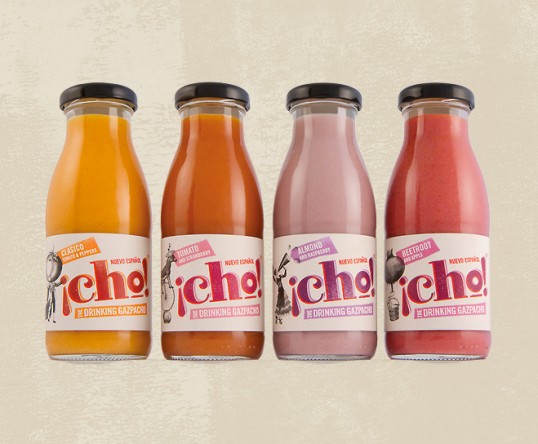 Designed by Blast | Country: United Kingdom
"¡Cho! is a completely unique range of on-the-go drinking Gazpacho recently launched to the UK market. Created by English entrepreneurs and a Michelin starred Spanish chef ¡Cho! is made from organic fruit and vegetables sourced and bottled in Adalucia.
¡Cho! needed to be positioned as a completely different product, and in doing so create its own place in the market. It required a brand identity that communicated a uniquely daring and different gourmet product with real provenance and exquisite taste."
May 25, 2013 | 12 Comments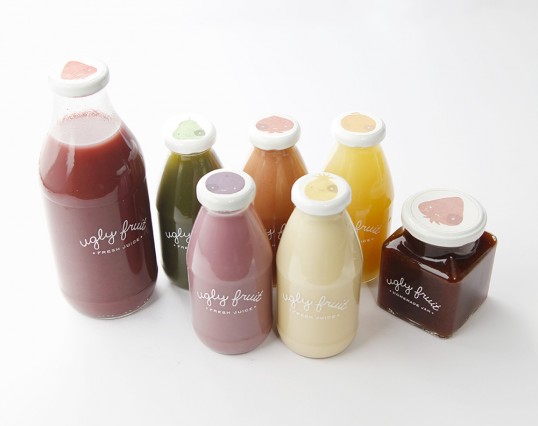 Designed by Mirim Seo | Country: United States
"The idea came from the fact that US markets toss out 15 billion dollars worth of fruits and vegetables each year just because they are bruised or discolored. But they are still fresh and edible. I felt there was an opportunity to stop the waste, so Ugly Fruit was born. Ugly Fruit is a stand that makes juice, jams, and dried fruits out of unattractive produce donated from our neighborhood grocery stores. Ugly fruit, pretty yummy!"
May 25, 2013 | 1 Comment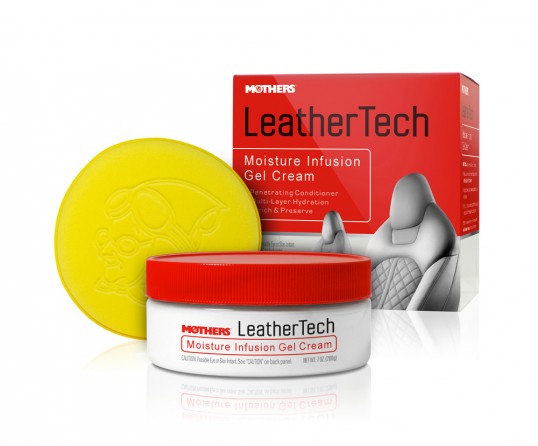 Designed by McLean Design | Country: United States
"When chemists at Mothers auto care created an innovative new leather care system, they asked their long-term branding and packaging partners at McLean Design to help them transform it into a compelling retail proposition. The result is Mothers LeatherTech, a product line that looks more like cosmetics or skin care packaging than the usual nuts-and-bolts aesthetic common to the automotive category.
"Design is art with an objective," says Ian McLean, founder and creative director at McLean Design, Inc. "Our team saw the need to position this revolutionary new product in a revolutionary new way. The bold packaging is a huge point of difference in a traditionally conventional market segment."
May 24, 2013 | No Comments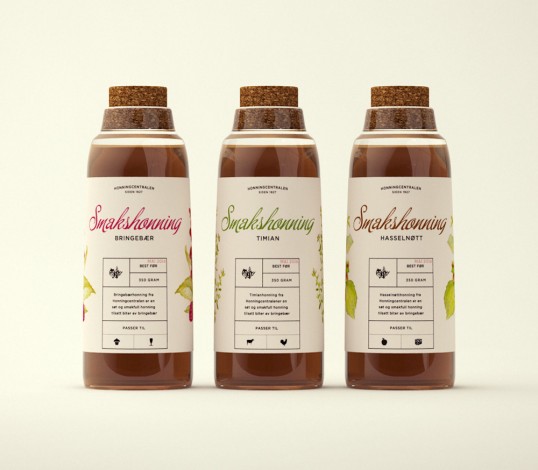 Designed by Morten Johansen, Ida Dølplads & Marius Sunde | Country: Norway
"The brief asked for a new range of flavored honey from Honningcentralen, the leading producer of honey in Norway. Our idea was to create a series of product which made the user feel like a chemist in the kitchen, with honey acting as a complementary ingredient to a variety of dishes — we wanted to create a honey that could act as a tool that could turn the kitchen into a creative playground."
May 23, 2013 | 2 Comments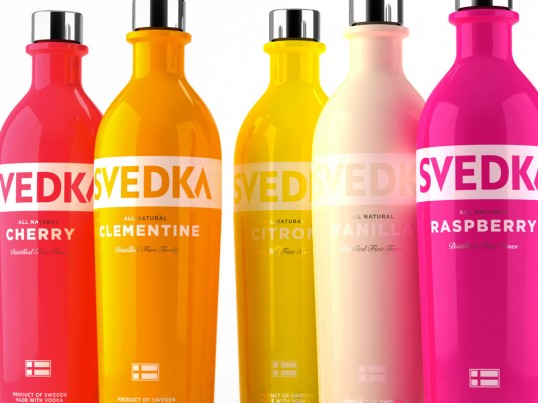 Designed by ESTABLISHED | Country: United States
"ESTABLISHED has redesigned Svedka's entire product range. Using a ground breaking approach, ESTABLISHED enabled the use of super saturated colors throughout the range through an innovative shrink wrapping technique. The strong color perfectly reflects the bold attitude of the Svedka brand, while ensuring that the bottles pop off the shelf.
The shrink wrap technique also allows Svedka to easily and efficiently launch special edition flavors throughout the year or to react to changing market trends quickly and at low cost."