July 26, 2013 | 3 Comments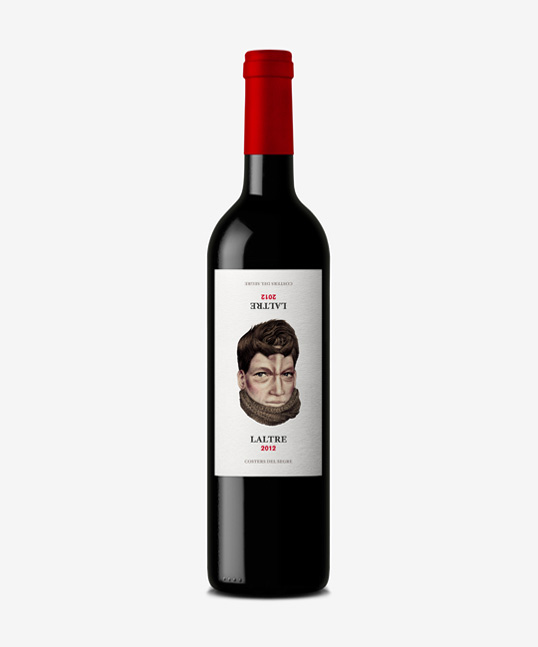 Designed by Dorian | Country: Spain
"At the gates of the Pyrenees, embraced by the norther mountain range "Sierra Larga" and halfway between the regions of Segrià and Noguera, lie the vineyard of the winery "Lagravera". A singular and unique vineyard in Catalonia for being located on an old gravel pit.
Laltre is the youngest wine they produce and its new design represents, through an optical illusion, the merged values of his youth with the experience and wisdom of the traditional methods which follows the winery."
July 25, 2013 | 3 Comments
Designed by Cartils | Country: United Kingdom
"Unique in the world as a premium alcoholic ice tea, Harry Brompton's was launched this month with success. In a matter of weeks demand has soared, and it seems that Harry Brompton's ice tea is not only here to stay, but it's here to conquer the world. In the traditional tea-loving country of Britain the brand was finally launched after years of perfecting the 'secret' hand-crafted recipe.
CARTILS Branding & Packaging Design Consultants were responsible for the design, reaffirming their expertise in the area of 'New Product Developments'."
July 25, 2013 | No Comments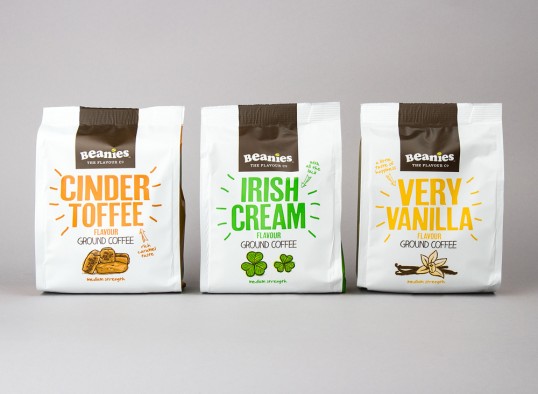 Designed by Robot Food | Country: United Kingdom
"Beanies The Flavour Co. has launched a range of flavour coffee exclusively for Sainsbury's, with a new design created by specialist branding partner Robot Food. The creative team worked in close collaboration with Sainsbury's to deliver exactly what it felt was missing from the shelves. Beanies' commitment to satisfy the retailer was rewarded in volume orders, which are hitting the shelves by mid July.
The range includes three instant flavours and three roast ground flavours. Flavours include Amaretto, Irish Cream, Cinder Toffee and Very Vanilla."
July 24, 2013 | 1 Comment
Designed by Marios Karystios | Country: Cyprus
"Alexandra Manousakis left the U.S. back in 2007 to manage her family winery in the island of Crete. Her admiration for Crete, a magical place, rich in history and natural beauty, made her conceive a selection of local products under the name of Terroir, a line of products that serves as a showcase of Cretan nature as well as its unique and unforgettable terroir.
The approach on the design was influenced by Alexandra's simplicity  in character and her love for supporting local communities and charities. Each bottle of the olive oil and sea salt jar, is handmade by a local ceramist, and a percentage of the profits is donated to ELEPAP, a very special school for children with disabilities."
July 24, 2013 | 1 Comment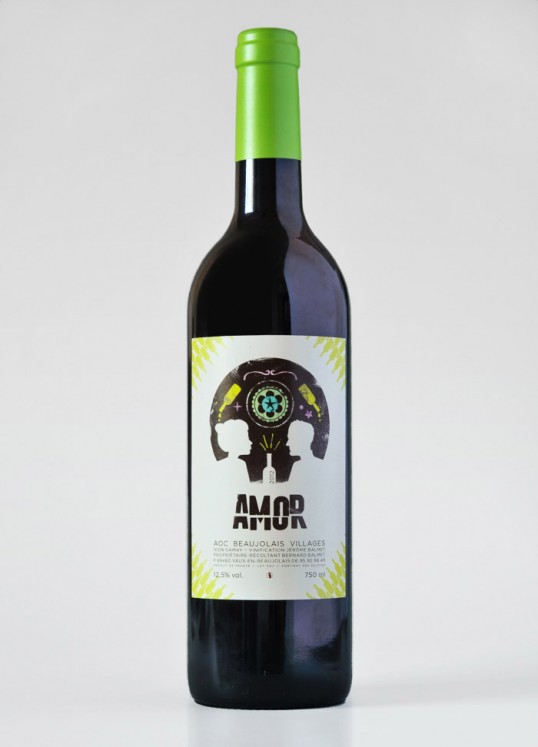 Designed by Giovanni D'Andrea | Country: France
"How do you infuse creative spirit & offbeat personality to a organic wine brand? Giovanni D'Andrea, a French freelance Art Director, designs a glamorous & unexpected label for Jérôme Balmet, a local French wine producer. A mix of colourful and edgy graphics inspired by Mexican skulls! An absolute hit in the trendy Parisian wine bars!"
July 23, 2013 | 2 Comments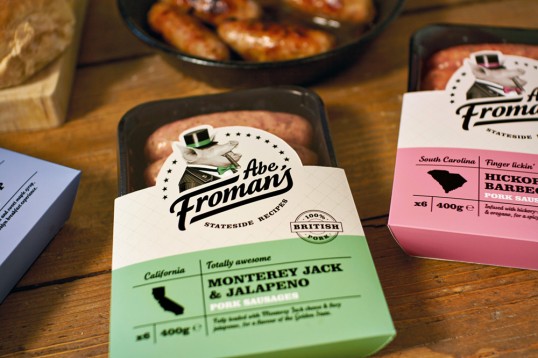 Designed by Robot Food | Country: United Kingdom
"Anyone who saw the 1986 coming of age movie Ferris Bueller's Day Off, will know just how important Abe Froman was to the sausage producing industry of Chicago.
Although a private man, Abe was a tenacious and powerful food industry magnate. From humble beginnings as a butcher shop apprentice, he went on to dominate sausage production in the northern states. Often referred to as "the sausage king of Chicago" he foolishly diverted attention, investing heavily on the stock market, losing most of his fortune in a one day 1987 market crash, known as Black Monday."
July 23, 2013 | 1 Comment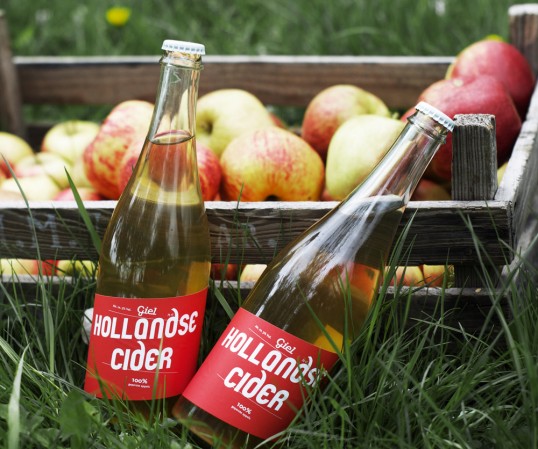 Designed by Mattmo | Country: The Netherlands
"Giel is a small-scale producer of Dutch Cider. Cider is a natural form of conservation of apples. Giels apples are unsprayed and handpicked in the Tull en 't Waal area. In Spain, UK, France and Germany Cider is food culture. Cider has a growing market in The Netherlands."
July 22, 2013 | 3 Comments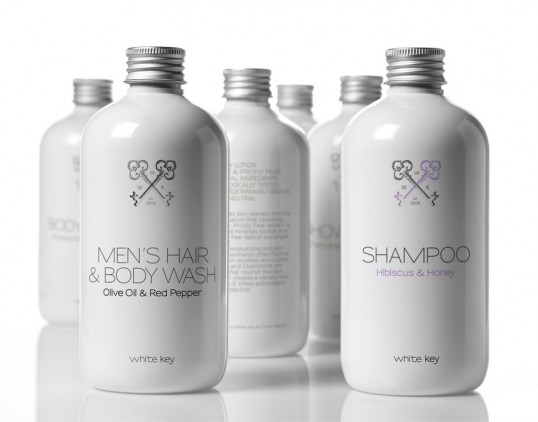 Designed by mousegraphics | Country: Greece
"Our client provided us with his logo, which included simple, elegant writing and an old-fashioned key. We decided to build on it: for the series of the "White Key" cosmetics we created a coat of arms with two keys, the company initials, place and year of company origin. Modern writing specified the use of each product and balanced atmosphere with practicality. The white bottles we chose for the whole line are referencing the old, precious, porcelain containers, which were used in pharmacies and exclusive beauty parlors during late 19th and early 20th c. Products include shampoos and conditioners, body wash and body cream and a special men's and children's line. A colorful, funky coat of arms along the same principles, was created for the kids line, so as to accentuate the particular care provided to each and every company client."
July 22, 2013 | No Comments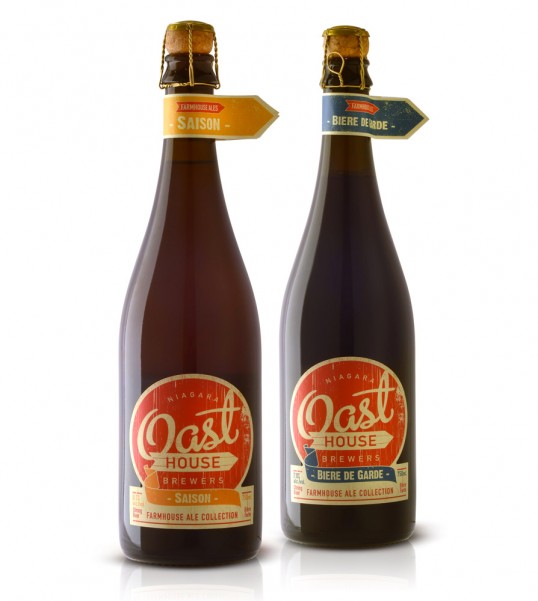 Designed by Insite Design | Country: Canada
"Farmhouse Ales: nestled amongst the Niagara wineries along the road into Niagara-on-the-lake Ontario lies a big old red barn — now the home of the new Niagara Oast House Brewers. The brewery is the passion of a group of  local Niagara wine and beer industry friends that decided beer was their love. Oast's essence and visual palette were designed to convey the area's bucolic country lifestyle and soul.
The Saison and Biere de Garde are Belgian style farm ales. Seasonals that would have traditionally been served to keep farm workers hydrated and happy in the fields as well as to celebrate the harvest. The ales are an embrace of the local farm spirit that is so deeply integral to the Niagara region."
July 21, 2013 | No Comments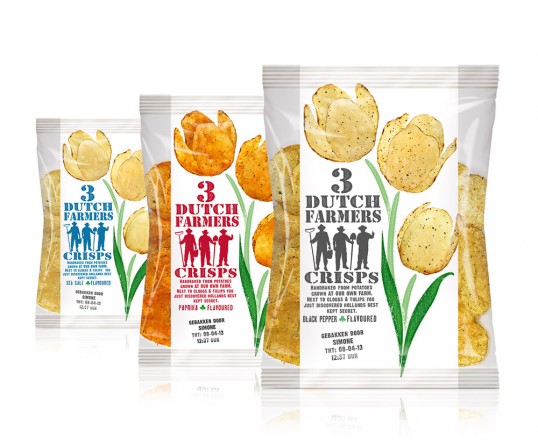 Designed by Sogood | Country: The Netherlands
"Sold and developed exclusively for Schiphol (Amsterdam) Airport, these crisps are hand-baked from potatoes grown at the farm of three real Dutch farmers. They started in 2004 to cook crisps from their farm grown potatoes. The special taste is not only due to the good quality of the soil in the Dutch national landscape "the Hoeksche Waard", also the skin of the potato contributes to the fine potato flavour, that is characteristic for the Dutch Farm Crisps. The most naturally delicious potato chips you have ever tasted!
The name was developed for the international traveller. The typical Dutch theme is visualised by a tulip of crisps. It underscores the authentic and natural character. The product itself is seen through the transparent foil."