November 25, 2013 | No Comments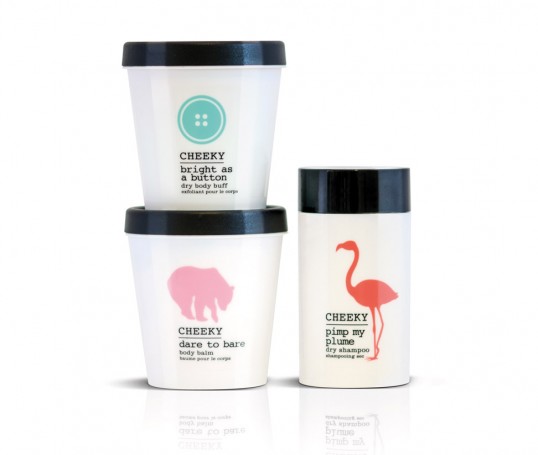 Designed by Pearlfisher | Country: United Kingdom
"As part of a long-term relationship with Soho House Group and Cowshed, Pearlfisher has created Cheeky – a new total beauty brand that brings products and experiences together to complement the lifestyle of young, urban social butterflies. The work spans brand strategy, tone of voice, identity and packaging design.
Pearlfisher Senior Strategist, Jenny Dean, commented, "The key to this project was understanding how the Cowshed brand, which is revered around the world for offering luxurious, relaxing and naturally indulgent spa experiences, could go from spa to salon and speak to a new generation of fun-loving young women. The opportunity for Cheeky was to create a world of playful indulgence that projects attitude and spark, and helps women to create their own unique, captivating beauty."
November 24, 2013 | No Comments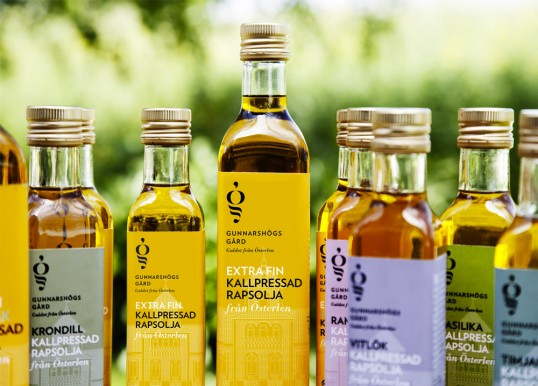 Designed by Neumeister | Country: Sweden
"When a farm known for its artisanal oil and food products has been family owned for 4 generations, heritage and tradition form the usual brief. But Gunnarshögs Gård came to us looking for more — an identity that not only conveyed their legacy, but also signalled the market leading expertise they had earned over generations.
With that challenge in mind, we sought to celebrate past success with a wholly modern expression. Marrying a graphic drawing of the actual Gunnarshögs farm with a persistent typeface and carefully chosen colour palette. Resulting in an identity that radiates appeal and tells a story of exquisitely modern products from a family company."
November 15, 2013 | No Comments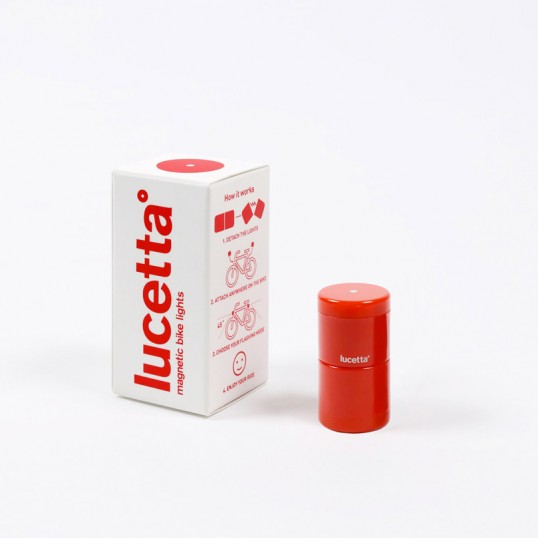 Designed by Alvvino | Country: Italy
"Lucetta is an innovative set of two small magnetic bicycle lights which confirms the creative partnership between Pizzolorusso and the Italian company Palomar. 
Easily attached to several different parts of a bicycle, the two small lights – white for the front, red for the rear – are switched on and off with just one click. 
Designed to stay securely in place on even the bumpiest of roads, the lights give the option of a steady, slow or fast flashing beam, also selected with a 'magic' interaction."
November 14, 2013 | No Comments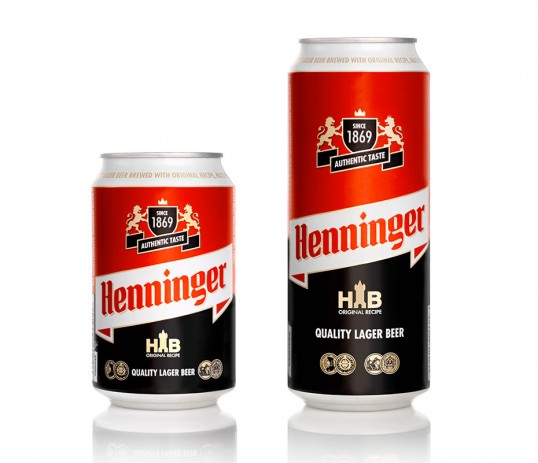 Designed by mousegraphics | Country: Greece
"The briefing (In brief):  We need to redesign our brand in order to reach a wider contemporary audience.
The target consumer: Various ages, mostly young and middle age consumers of both sexes, especially men.
The design: A case of redesigning visual identity, this was a challenge that we approached by analyzing carefully all the elements of the existing logo and its context. We decided to keep and rearrange them in a meaningful way: the emblem (a coat of arms with 2 lions) was separated from the brand name, the overall design became more clear and linear, a frame based message was introduced. This evolved like a scrabble game with visual elements in the place of letters."
November 14, 2013 | 1 Comment
Designed by STUDIOIN | Country: Russia
"The target audience for smoothie's in Russia is primarily wealthy and active young woman. Be True's new crown identity formed from a splash speaks to the fresh quality of their product and the royalty of their customers."
November 13, 2013 | 32 Comments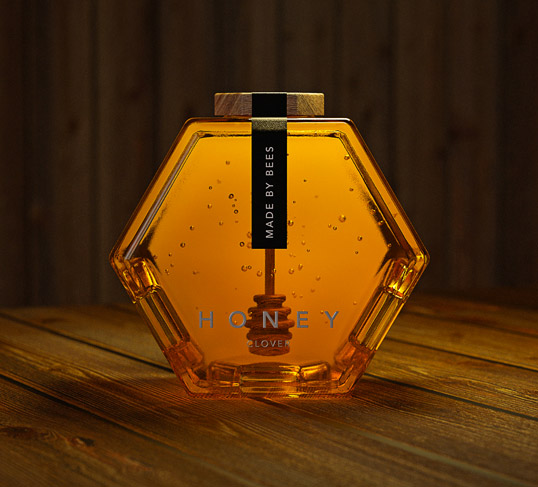 Designed by Maks Arbuzov | Country: Russia
Concept work for honey packaging.
"Natural forms are the best way to show the naturalness of product. You need only to recognize the form in order to understand what's inside of the package. The design is simple and uncluttered to show off the clean and clear product."
November 13, 2013 | 1 Comment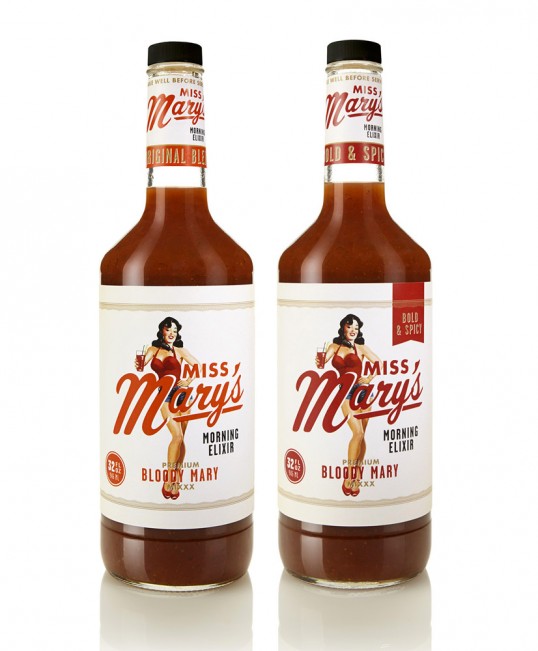 Designed by Brandon Van Liere | Country: United States
"Miss Mary's Morning Elixir is a premium Bloody Mary mix with a sexy vintage pinup look designed by Brandon Van Liere. The illustrated brand has a handmade feel that captures the product's uniqueness and small-scale production, and has a personality that's naughty and a little coy, as if the bottle holds secrets to be discovered."
November 12, 2013 | 2 Comments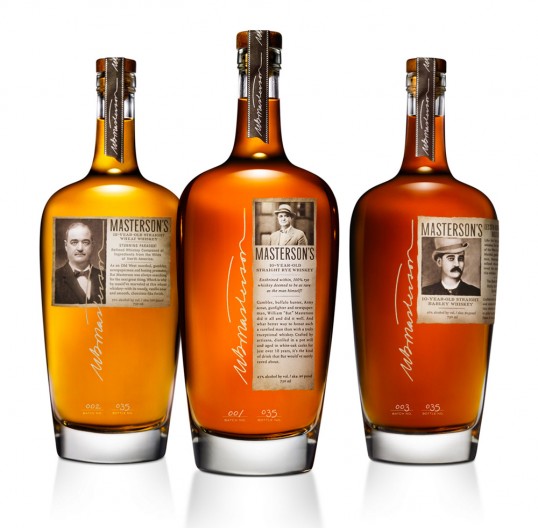 Designed by Studio 32 North | Country: United States
"Bat Masterson was an original old West Renaissance man. He lived large. He was a U.S. marshal, a buffalo hunter, a gambler, a businessman, a boxing promoter and a newspaperman. He was the embodiment of manifest destiny, always exploring, never settling, always striving to improve. Along those same lines of thinking 35 Maple Street Spirits created three whiskeys that honor this multifaceted man, each one representing a different aspect of Masterson's life."
November 12, 2013 | No Comments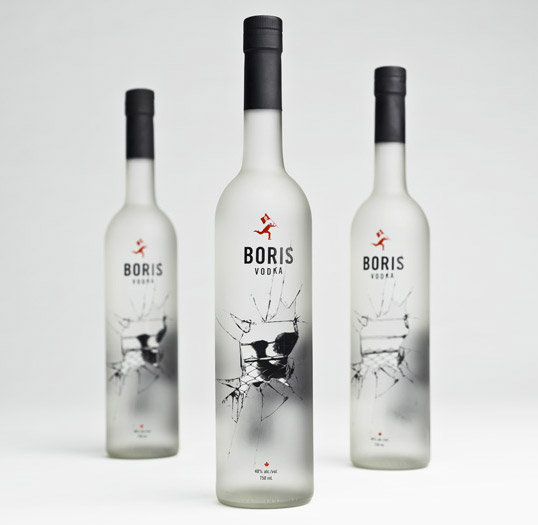 Designed by lg2boutique | Country: Canada
"lg2boutique pulls off a coup for the new Boris Vodka.
Boris once again expanded its family of products with an entry into the world of spirits. The brand new product, a Quebec-made vodka, can be found on SAQ shelves, a first for the Boris brand, whose products had only been available in supermarkets and convenience stores until then."
November 11, 2013 | No Comments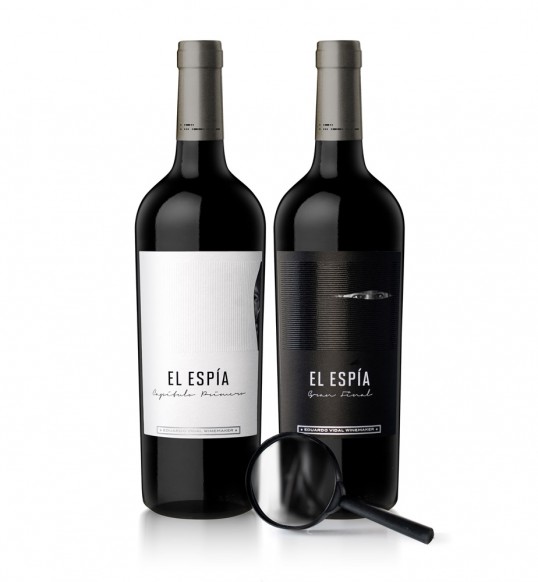 Designed by Estudio Arena-Bahamonde | Country: Argentina
"This is one of Estudio Arena-Bahamonde's new projects. This wine is surrounded by mystery. That is why we designed modern, minimalistic labels inviting wine lovers to discover each of its secrets. Morse code-written capsules, messages to decipher labels, mysteries to solve on the web or with social media."