January 9, 2014 | 1 Comment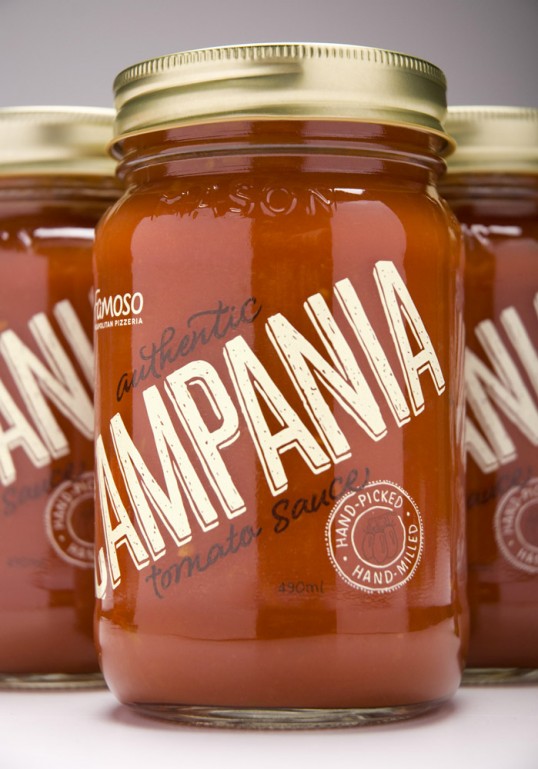 Designed by Saint Bernadine Mission Communications Inc. | Country: Canada
"Famoso Neapolitan Pizzeria was founded almost a decade ago in Alberta, after partner Justin Lussier traveled to Naples and fell in love with the centuries-old staple. With over 20 locations across Canada, Famoso brings authentic recipes, fresh ingredients, and a vibrant atmosphere to pizza lovers nationwide.
This past holiday season, after years of requests to bottle their signature Campania tomato sauce, Famoso saw an opportunity to both satisfy customer demand, and give back to the community. St. Bernadine was tasked with designing the packaging for the sauce jars that complemented the current brand identity, supporting the brand's 'authentic' attribute, and stood out on display within the landscape of their stores."
January 5, 2014 | 1 Comment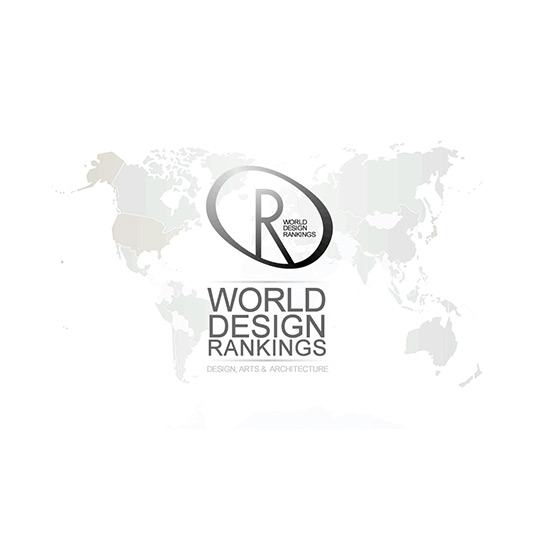 WDR – World Design Rankings announced the updated design rankings of countries based on the number of design awards won at international juried design competitions and awards. United States ranked as number 1 among the 69 represented countries, followed by Italy, England, Japan, Brazil, China, Germany, Korea, Hong Kong and Turkey which took the top positions in 2013.
The WDR – World Design Rankings aims to provide additional data and insights to economists and journalists regarding the state-of-art in design industry. The ultimate aim of the world design rankings is to contribute to global design culture through advocating and highlighting good design. The rankings aim to provide a snapshot of the state-of-art and design potentials of countries worldwide by highlighting their creative strengths, design weaknesses and available opportunities.
See how each country stacked up.
January 1, 2014 | 1 Comment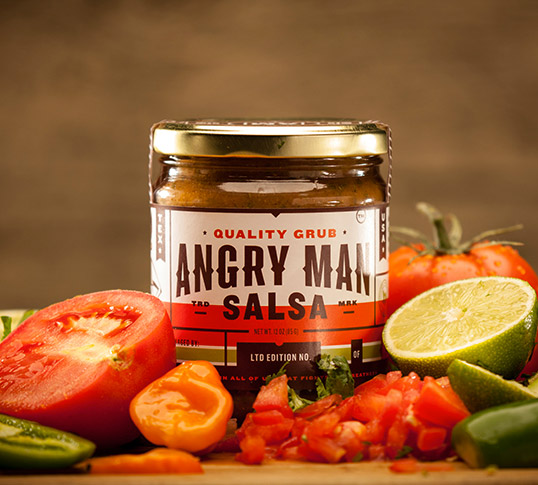 Designed by Foundry Co | Country: United States
"My company Angry Man Salsa wanted to create a packaging that showed off the high quality hand crafted/ rustic feel of our product and brand. The brand centers around 'The Angry Man' who has prominent placement on the label. Along with the fact that most salsa doesn't have appealing packaging we wanted to marry the best salsa in the world with the best salsa packaging around. And we had to sneak in our tagline "The little fire in all of us that fights for greatness".
January 1, 2014 | 1 Comment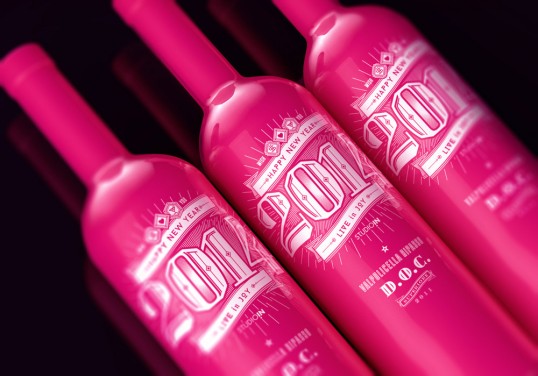 Designed by STUDIOIN | Country: Russia
"2013 was difficult but it also allowed us to achieve our ambitious goals. We created many interesting projects and won awards for our unique design of COMON SAVA wine. We've also expanded our presence beyond the Russian market, and are sure that the coming year will be even more progressive. 
For the fifth year in a row we've create a  New Year's present to give to our friends and partners. The bright and starry design reflects our mood.
The team at STUDIOIN wishes a Happy New Year and good luck to everyone! Hurray!"