February 17, 2014 | 1 Comment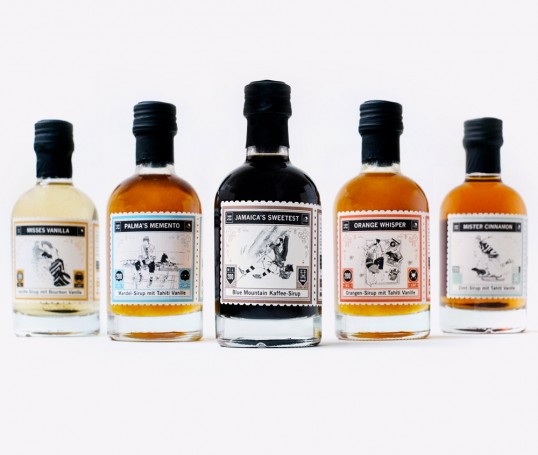 Designed by Studio Chapeaux | Country: Germany
"The story of Linvard Bo Lapp and his traveling companion Ephraim Fao is one of discovery. Scouring the globe to unearth the sweetest delicacies of far-away countries that they can then use for one of their delicious creations.
It's on those travels where they find the inspiration and ingredients for their unique concoctions. This is reflected within the new packaging creative for their syrup range: designed and illustrated to look like different stamps, the visuals show snapshots of those travels and discoveries – just like the Lapp & Fao syrups, each one a delicious souvenir in a bottle."
February 17, 2014 | No Comments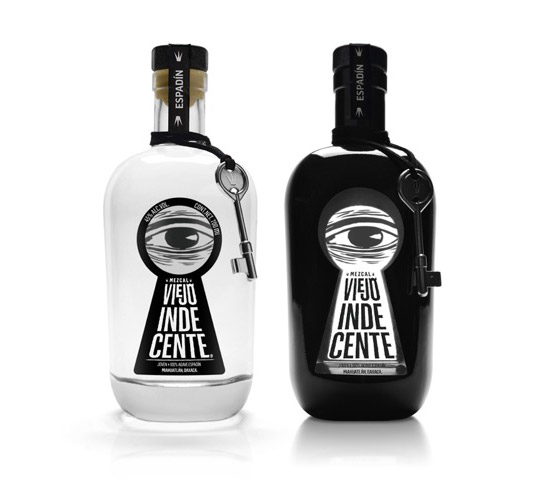 Designed by YuJo! Creatividad Aplicada | Country: Mexico
"We all have a dark side. It may remain hidden most of the time, but every once in a while, a glimpse of our other selves cannot be denied. 
Viejo Indecente opens the door to that other you. Is someone peeking through the keyhole or is it you who is looking into the forbidden? 
With a transparent spirit and bottle, we made the keyhole real by printing the eye in the back and letting an alpha circle in the upper part of the front label. 
Either by holding the bottle with both hands o rotating it over the table, this mysterious character's eye comes to life and follows you as you fight with your inner, darker self."
February 16, 2014 | 2 Comments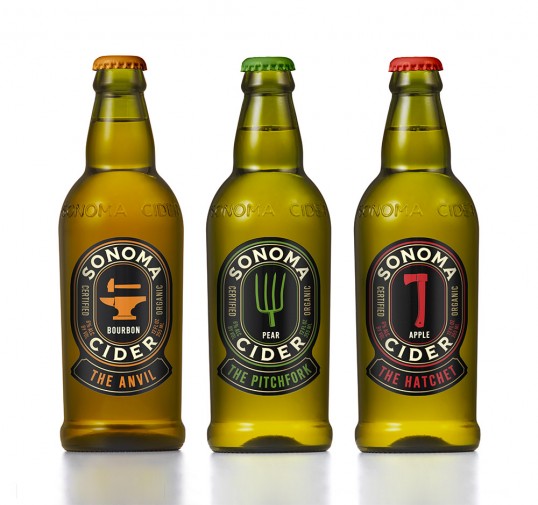 Designed by Sandstrom Partners | Country: United States
"Award-winning brand design agency Sandstrom Partners announces the completion of brand strategy and design for Healdsburg, California-based Sonoma Beverage Works for its new Sonoma Cider line, according to Sandstrom president Jack Peterson.
"Sonoma Beverage Works is a business owned by a family with a true passion for producing the finest American-made cider available," Peterson said. "Our brand design and packaging was carefully developed to reflect that passion for quality in every way."
February 13, 2014 | No Comments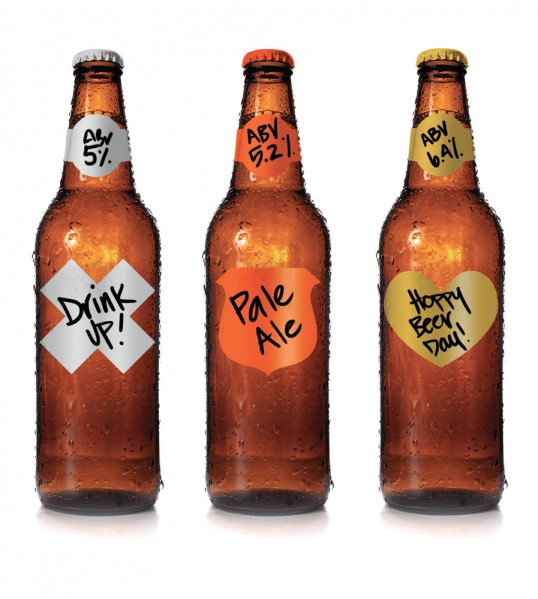 Designed by Garage Monk | Country: United States
"Writable. Washable Reusable. Mark your bottle by color and or write on them with a dry-erase marker. The labels come in several colors and shapes and are made of durable waterproof vinyl sticker material. They are ice proof, sweat proof and machine washable. Use your labeled bottle over and over again."
February 13, 2014 | 1 Comment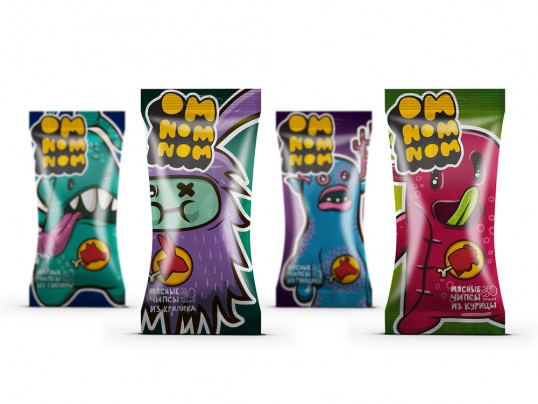 Designed by Anastasia Ovsyannikova | Country: Russia
"Packaging of meat chips for teens. The flavor lineup includes: pork, beef, chicken and rabbit. It's a fancy and healthy snack, an alternative to the ordinary chips, chocolate and other unhealthy snacks.
Small handy pack for usage while on the run. Each pack contains vinyl stickers in order to sticker bomb everything around. Visual idea is to combine street characters and stickers."
February 12, 2014 | No Comments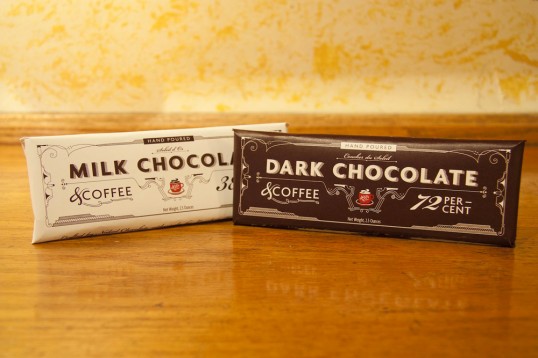 Designed by Physical Pixel | Country: United States
"Looking to expand their specialty offerings, I worked with Lambertville Trading Company to create a new product that incorporated two varieties of their delicious coffee with chocolate from Bucks County, Pennsylvania's Naked Chocolate. Influenced by the historical use of LTC's location as a pharmacy/soda fountain in the late 1800's, my goal was to make these chocolates feel special, considered, and unique, and in keeping, each bar is made by hand in small batches and individually wrapped.
The chocolate is available in two styles, a 38% milk with a light roasted coffee and a 72% dark with a dark roasted coffee, each lending their unique flavor characteristics to the bars."
February 12, 2014 | No Comments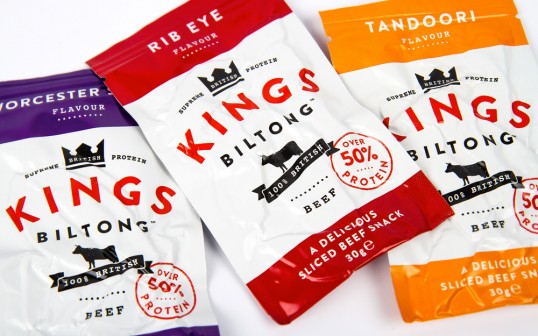 Designed by Robot Food | Country: United Kingdom
"The market for healthy, protein-packed snacks is booming, and Kings Biltong is leading the way. The nutrition brand, set up by three ex-England rugby-playing brothers, makes dried, sliced beef in a range of delicious flavours.
Produced on their North Yorkshire farm from grass-fed British-beef, the high-protein, low-fat snacks offer athletes an alternative to chalky protein bars and other supplement snacks that often miss the mark in terms of both taste and quality perceptions.
Specialist brand development agency Robot Food, was asked to kick their branding and packaging into touch. The clean, confident result uses bolder, simplified branding, messaging and colourways to put quality, taste and provenance first."
February 11, 2014 | 1 Comment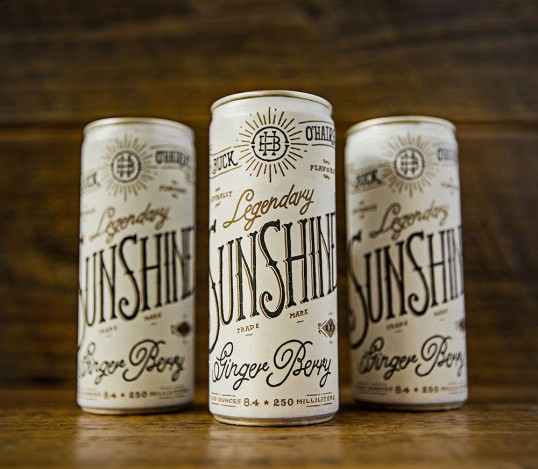 Designed by Device Creative Collaborative | Country: United States
"Inspired by the Appalachian legend of 19th century moonshiner Buck O'Hairen, Sunshine is a delightfully crisp, lightly carbonated pick-me-up with electrolytes, vitamin B12, natural ginger and flavors of blackberry.
The design harkens back to the hand lettering of the late 1800's and the boom of medicine show culture throughout the US."
February 11, 2014 | 2 Comments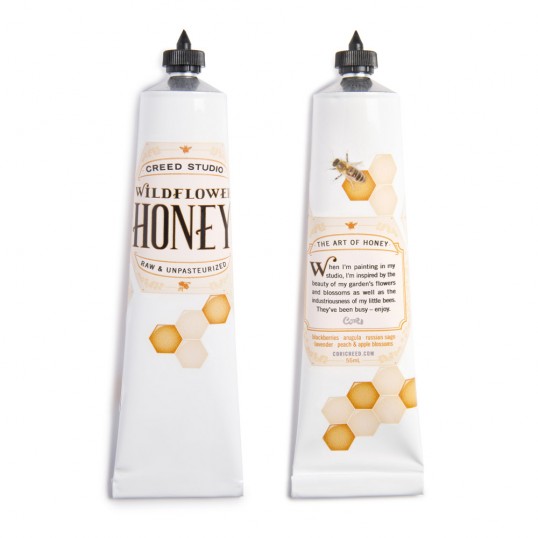 Designed by Saint Bernadine Mission Communications Inc. | Country: Canada
"Two passions collided to create Cori Creed's Wildflower Honey. Acclaimed West Coast landscape artist Cori Creed embraced a family tradition when she introduced bees to her flower garden – which can be admired from her studio window. To celebrate her first harvest, Cori wanted to create a limited edition package that she could share with friends, family, and supporters.
Designed by St. Bernadine, the packaging drew inspiration from Cori's first passion – painting. Using paint tubes, St. Bernadine created a unique and simple package that was perfect for the artist. Custom lettering was created to emphasize this personalized, one-of-a-kind honey, while subtle flourishes and intricate details reflected Cori's dedication to both her art and her garden. A die-cut label was wrapped around each tube, noting the individual flowers that helped to create the honey, along with a personal message from Cori."
February 10, 2014 | 2 Comments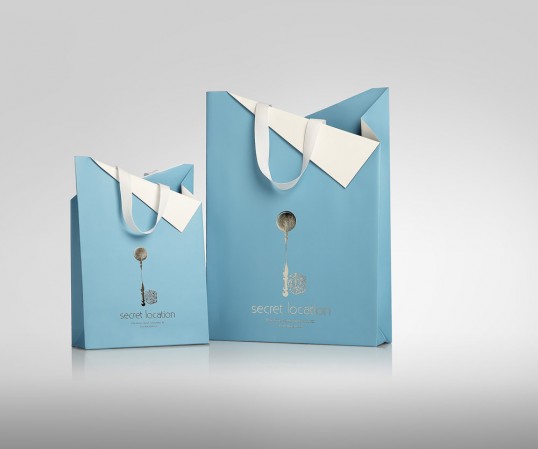 Designed by SabotagePKG | Country: United Kingdom
"SabotagePKG have designed the entire packaging range for Secret Location concept store Vancouver, Canada. 
Capturing the essence of the Vancouver concept store's unique brand, and applying it to each facet of the customer experience for both retail and food.
Taking the store's existing brand and ethos of originality, quality and craftsmanship, we created bespoke designs to complement the unique in-store experience – from the desirable, uniquely designed carrier bag right down to the small, sublime coffee cups & bespoke carrier for the store's tasting room."