June 24, 2014 | No Comments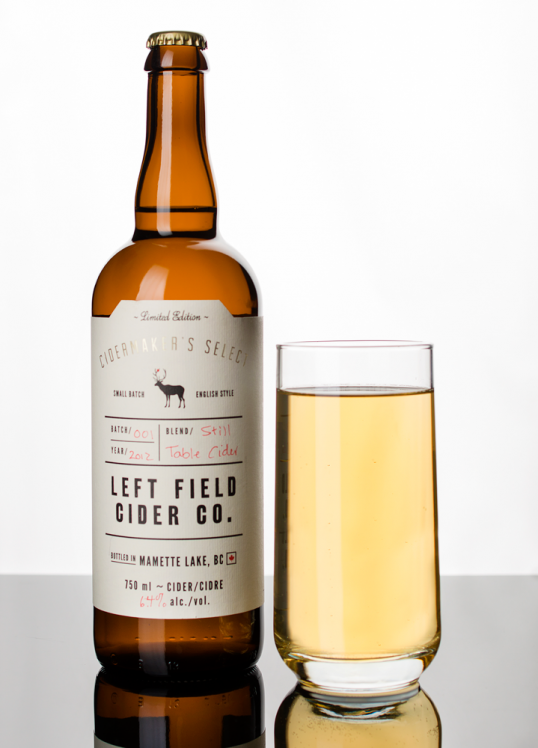 Designed by Also Known As | Country: Canada
"Left Field Cider Co. is a handcrafted english style cider, founded by two sisters and supported by awesome family and friends. The cider is brewed and bottled at the family ranch in Mamette Lake, BC, a place that you have to visit to get the full experience. This is not your average sugar-y, cooler style cider – it's all natural, super dry and refreshing as hell – seriously, there's nothing like it on the market. For the new cider packaging, we took a new approach from their core packaging – focusing on the craftsman approach to creating a premium cider. We created an adaptable label that each year could be used with new variations of cider batches from year to year."
June 19, 2014 | No Comments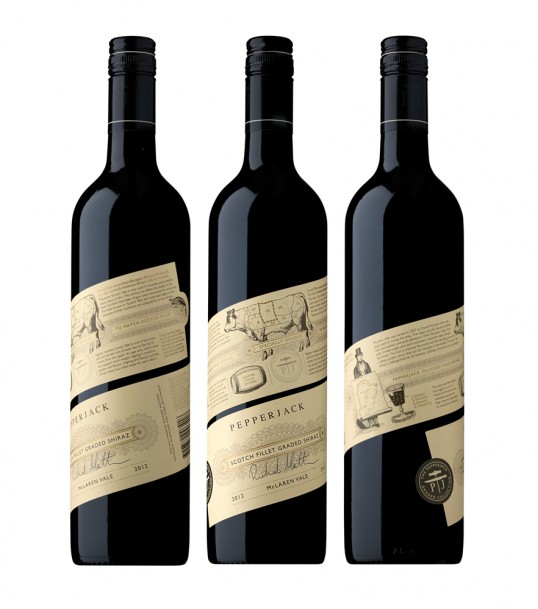 Designed by The Collective | Country: Australia
"Brief: The new Pepperjack "Graded" tier consists of two wines, each specially created to drink with specific cuts of steak, and the client wanted this message to come across strongly. Our challenge was to ensure that the new wine looked like an integral part of the Pepperjack brand, which is largely identified through its cream label applied at an angle on the bottle, but with a completely individual personality. The brief was to come up with a solution that was as distinctive as – and complemented – the core tier's highly recognizable cream label."
June 18, 2014 | No Comments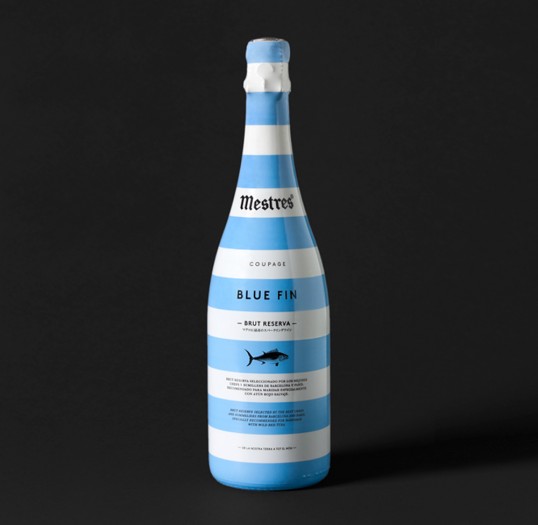 Designed by Clase BCN | Country: Spain
"The blue fin is a kind of tuna. Mestres Coupage Blue Fin is a cava that has been specially created to go with this superb fish and also to raise a toast to all the fishermen, chefs and salespeople whose work is based around it.
The commission came with an explicit request by the client to use a plastic sleeve as the label for a bottle of premium cava—not an easy starting point given that this material is usually linked to mass consumer goods.
However, we embraced this request as a positive challenge to fill the bottle with a graphic design that would make it highly visible and easily recognisable on a sales display.
The artwork reflects its seafaring spirit, wrapping the bottle with a direct, easily recognisable graphic design. The typeface strikes a contrast with the pop pattern, giving the final result a serious, elegant touch in keeping with a premium product."
June 18, 2014 | 1 Comment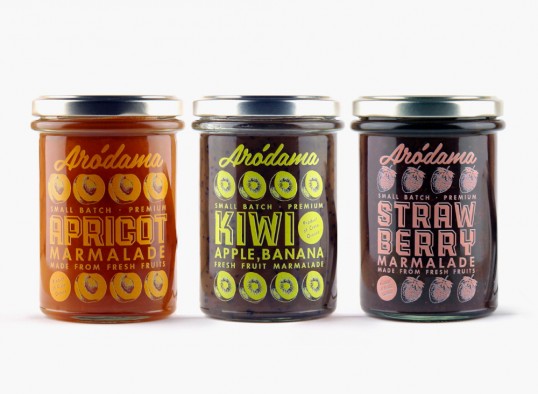 Designed by Bob Studio | Country: Greece
"Branding, packaging design and naming for the Arodama family, a new series of traditional Cretan products, aimed mostly to foreign markets.
Both the given name (Arodamos is the tender shoot in the Cretan dialect) and the design of the whole series using vivid colors and illustrations, give a cheerful and playful character to the products. Food is one of the best joys in life, especially for the Cretans and we wanted to transmit that through our design. We drew illustrations for every product showing its basic ingredients and created a pattern that applies to all labels in order to achieve a consistent image for the whole product family.
Products and corporate identity share the same design elements in order to create a direct relationship between them and a strong consistent image. The design patterns and illustrations have been implemented in jars, olive oil and raki bottles, packages, press kits, bags and the website."
June 16, 2014 | No Comments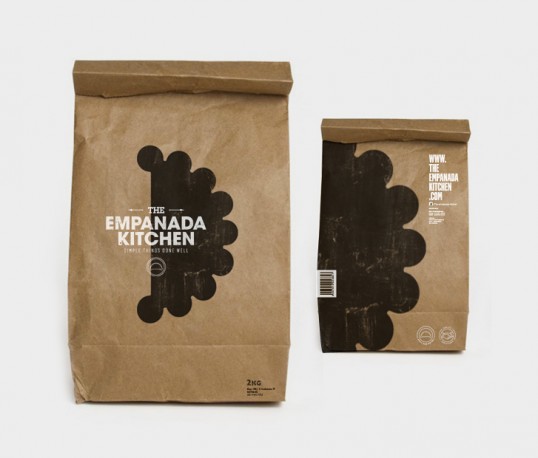 Designed by BARDO | Country: Australia
"The Empanada Kitchen is a young gastronomic company dedicated to make empanadas in New Zealand. It recipes combine unique flavors created especially by his owner with a spirit that characterizes it: "Simple things done well". The identity design reflects the traditional combined with the contemporary, giving the brand values such as honesty, strength and quality, generating a commitment to the product and the customer.
The main objective was to use simple shapes and noble typographies to maintain perdurability over time. At the same time it was thought the inclusion of miscellaneous that helps to symbolize his fresh and young spirit, differentiating itself from the competition"
June 16, 2014 | No Comments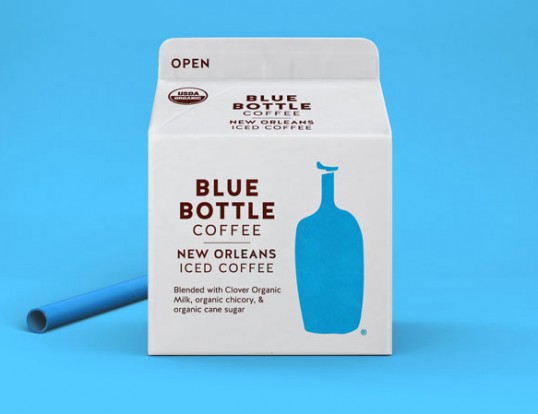 Designed by Pearlfisher | Country: United States
"Task: To create a new expression for Blue Bottle's New Orleans Iced Coffee, extending the intimate Blue Bottle experience from carefully curated cafes to a carton, reaching a larger audience and standing out on shelves in mass retailers.
Scope: Brand strategy, identity, and packaging design.
Solution: The new design for Blue Bottle's New Orleans Iced Coffee stays true to the heart of Blue Bottle, challenging coffee category cues while remaining modest and utilitarian. Pearlfisher has elevated Blue Bottle's current equities and clarified their word mark to increase its stature, simplifying messaging on pack and playing up the Blue Bottle blue to increase shelf impact."
June 13, 2014 | No Comments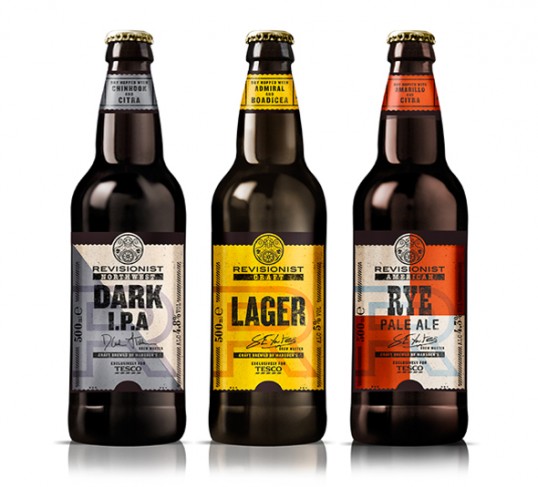 Designed by R Design | Country: United Kingdom
"Building on the ever growing trend for craft beers, Tesco have joined forces with Marston's Brewers to launch their 'Revisionist' range exclusively in Tesco stores.
The range of bottled beers includes Hefeweizen Wheat Beer, Belgian Saison Beer, California Steam Beer, Dark India Pale Ale, American Hop Rye Pale Ale, Craft Lager and Pacific Hop Red Ale. Revisionist craft beers are the result of master brewer's having free reign to 'revise' their favourite brewing recipes using contemporary techniques and ingredients to create truly unique and distinctive beers."
June 13, 2014 | 2 Comments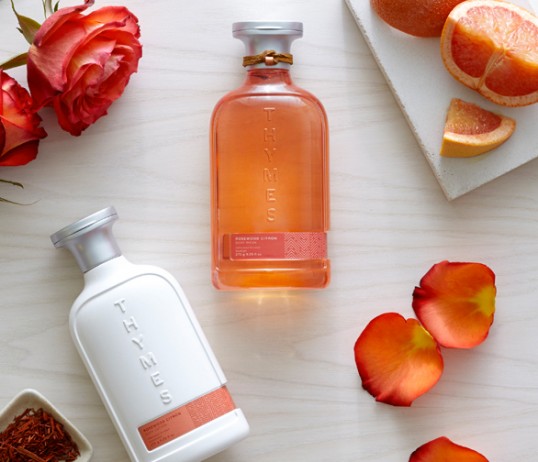 Designed by Cue | Country: United States
"We recently designed the Thymes Studio Collection, a new line of bath and body products that appeal to a broad audience of fragrance enthusiasts.
Meant to inspire discovery, the Studio collection offers a fresh, contemporary presence while also supporting Thymes' credentials as artisans of fine fragrance. The Studio Collection features six fragrances inspired by botanicals and rooted in nature. The new look and feel influenced packaging materials, product details, retail display and more."
June 12, 2014 | No Comments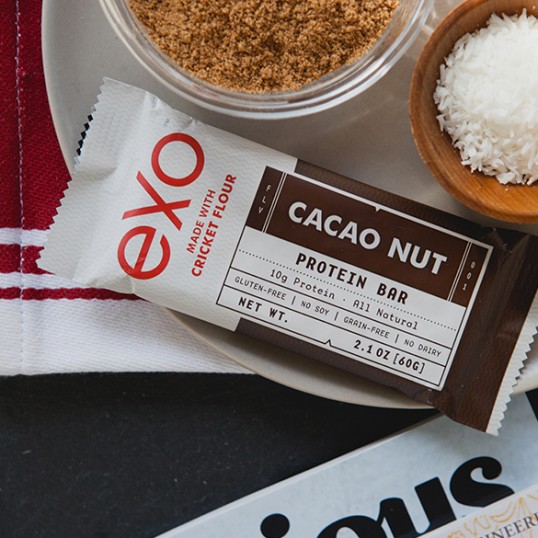 Designed by Tag Collective | Country: United States
"Exo's mission is to normalize the consumption of insects. Insects are a far more sustainable food source than poultry, fish or meat and have just as much nutritional value. For their first product Exo has created a delicious protein bar from cricket flour.
Building a brand that encourages Western cultures to challenge the taboo of eating insects is no easy task. Exo's identity and products were designed to showcase the brand's natural curiosity, universal appeal and visionary mission. The copy invites the adventurous and reassures the health conscious by touting the benefits of cricket flour."
June 12, 2014 | No Comments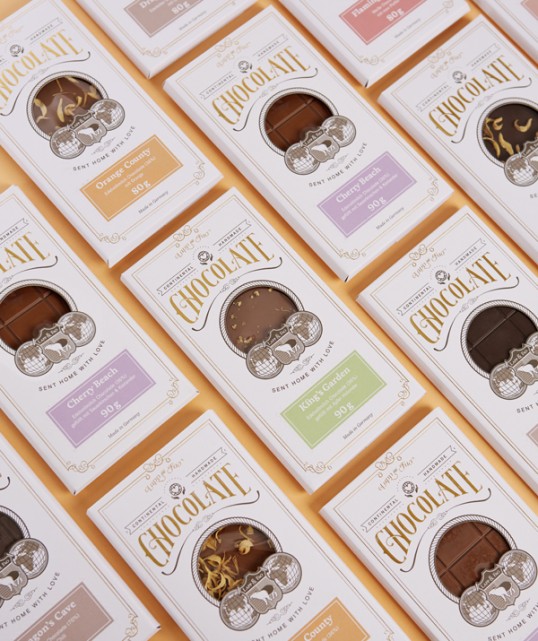 Designed by Studio Chapeaux | Country: Germany
"The two gourmet cosmopolitans Lapp & Fao send home sweet chocolate greetings from the most far away places you could possibly imagine. Taking you on a journey of chocolate discoveries. Pure and totally handmade. They are crafted from the finest chocolate filled with a selection of the freshest ingredients. Lapp & Fao Chocolate Postcards are an ode to high quality, attention to detail and the love for adventures."