September 22, 2014 | No Comments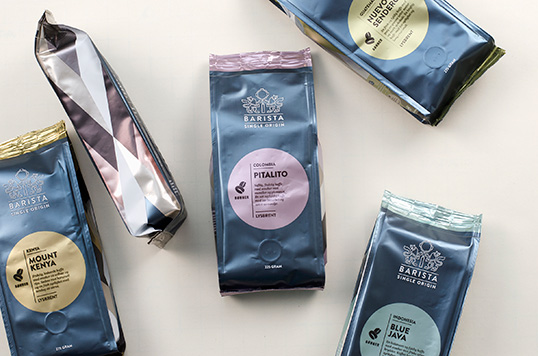 Designed by Neolab by Knowit | Country: Norway
"Single Origin vs mixed products: Friele has changed their product line strategy and as a part of this we cleaned up the Barista line. The old Barista line had both espresso and blends mixed in between the singles. By moving them out we made a stronger concept and a stronger and more logic product line by presenting single origin products only. 
The re-design mission: The old Barista had over time become a blurry mix of 8 different blends and grinds and roasts. 
The shelf impact was weak and the remote signals of each product could have been stronger. 
We missed a stop-signal from a distance. We missed the freshness signal whole beans represents. We missed the link to micro roasted products.
New packaging machines gave Friele new packages and possibilities for new design. The packaging structure was not unique but well fitted for large industrial production. It also gave space for a more graphic look."
September 22, 2014 | 1 Comment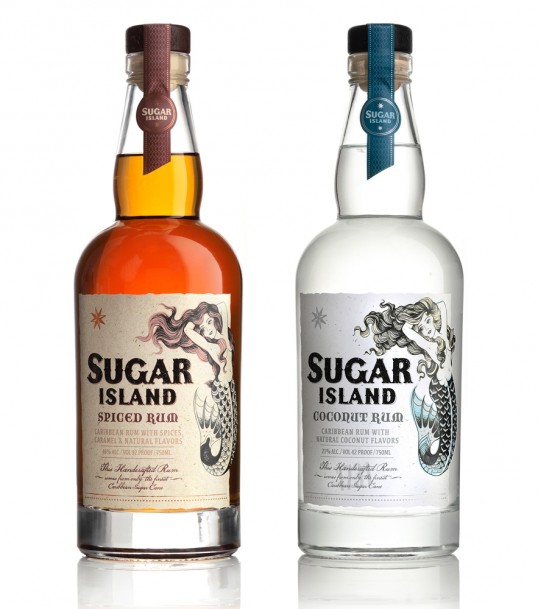 Designed by Swig Studio | Country: United States
"In 1731, in accordance with the Regulations relating to His Majesty's Service at Sea, British sailors were given a daily ration of rum. Coincidentally, mermaid sightings in the Caribbean rose significantly around this time. Sailors believed mermaids rescued shipwrecked sailors and brought them to Sugar Island. Many great ships have been lost at sea forever, chasing mermaids and looking for the mythical island. Swig created a brand identity and package that harks back to the colonial era while being perfectly relevant to today's rum drinker."
September 21, 2014 | 1 Comment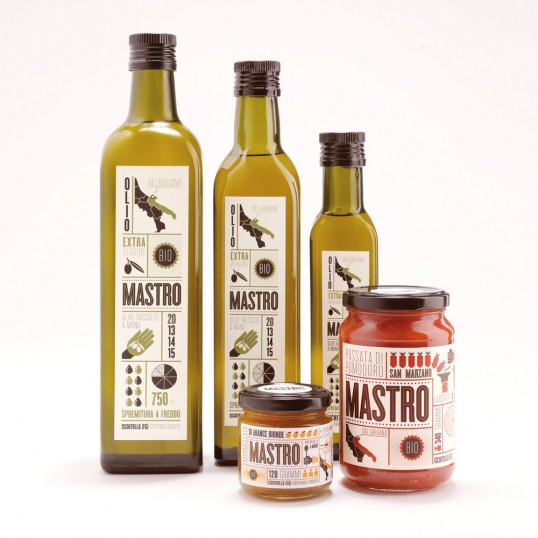 Designed by The 6th Creative Studio | Country: Italy
"We created a series of labels for Mastro (Azienda agricola). The labels illustrate with info graphics all the descriptions that are commonly contained on the back of the packaging.
All the ingredients are 100% italian and organic. All the products are homemade: olive oil, tomato sauce, and blonde orange marmalade."
September 21, 2014 | 1 Comment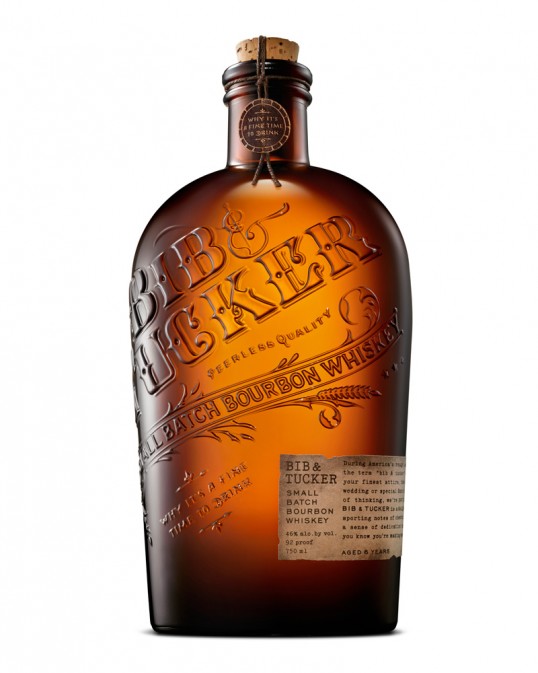 Designed by Studio 32 North | Country: United States
"The bourbon: During America's rough and tumble early days, the term "bib & tucker" was used to describe your finest attire, the kind you'd wear to a wedding or special dance. Along those same lines of thinking, we're putting forth our finest. Produced by 35 Maple Street Spirits, Bib & Tucker is a delightfully smooth bourbon sporting notes of chestnut, and it's crafted with a sense of dedication that can only come when you know you're making something truly special.
The approach: Taking cues from the name and the era in which the term was commonly used, Bib & Tucker takes the form of an enlarged amber flask, replete with a deeply embossed logo and scrolled embellishments. The ornate hand-lettering, dark brown hemp thread and circular bobbin label-like sticker are all meant to underscore the fanciness of the attire that Bib & Tucker refers to. The tagline aptly sums up the bourbon, "Why it's a fine time to drink."
September 14, 2014 | 8 Comments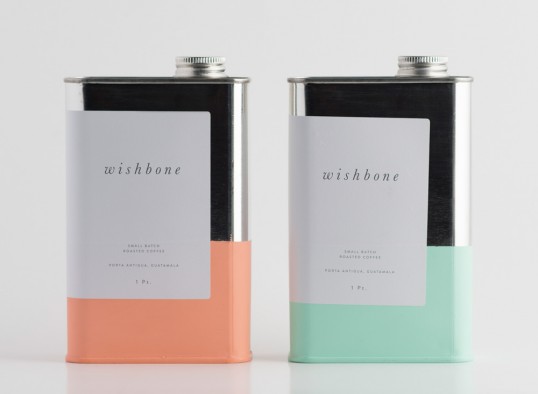 Designed by Also Known As | Country: Canada
"The client and project overview: Earlier this year we gave ourselves a challenge: to re-imagine the traditional approach to packaging coffee and create something that we could share with our clients and friends – and so, Wishbone Brew was born. Conceptualized and created by the team at AKA and assembled together by hand, it's been a long time in the making — but worth the wait in order to share & enjoy it with some of our favourite people.
The design and creative solution: Our main objective was to re-think traditional packaging methodology. Used as a tool to showcase our ability to think & work beyond convention, we determined from the out-set that drawing inspiration from uncommon sources was essential to the success of the project. Cue the Turpentine: An attractive shape, an airtight seal, something unexpected. This container delivered on all counts, but how to break from the unfriendly, industrial, and for all intensive purposes toxic associations we as consumers have made with that form?
A bright yet soft colour palette combined with elegant and approachable serif type helps soften the brand against the harshness of material. A quick sanding, prime, and dip in paint helps add some individuality among the products and re-enforces the handmade nature of the product, No two wishbones being exactly the same."
September 9, 2014 | No Comments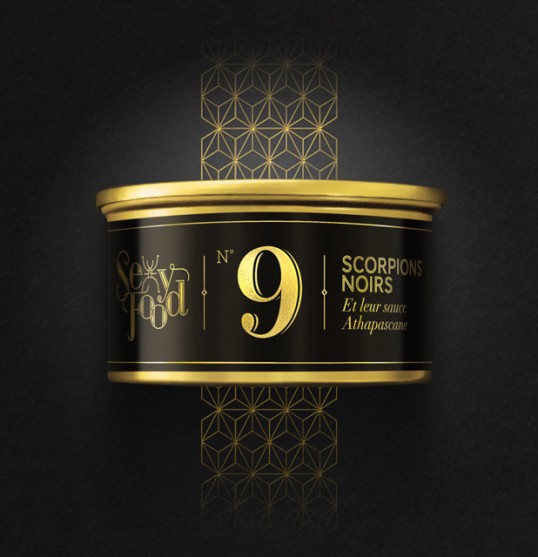 Designed by Atelier Design | Country: Belgium
"Sexyfood doesn't just sell insects, it sells unique experiences.
The concept itself is very simple: why don't you surprise your friends with something different, like an insect-tasting session? Sexyfood provides all the ingredients for an unforgettable evening. The appearance of the products – the logo, style and packaging – all help to create a special experience. The luxurious packaging has a definite air of mystery. There are 28 different product packs altogether, each pack identified with a number and each sauce with a pattern."
September 9, 2014 | 3 Comments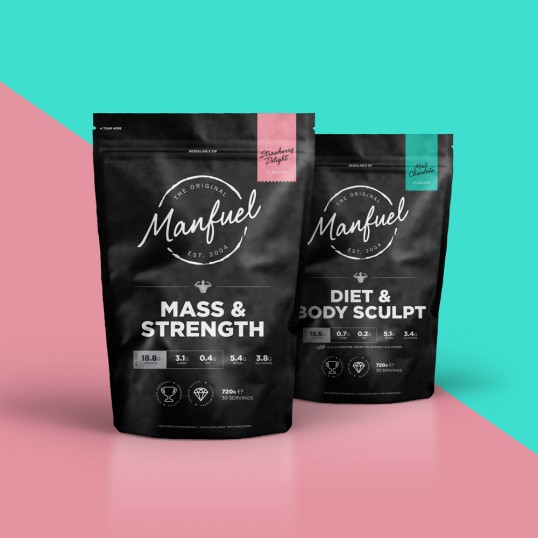 Designed by fifty3 | Country: United States
"Packaging for Manfuel, an ROI based 'Performance Powder' manufacturer. Repositioning the Manfuel brand with key focus on strength products, combining their experience in the powders market with their development of award winning flavour production."
September 8, 2014 | 3 Comments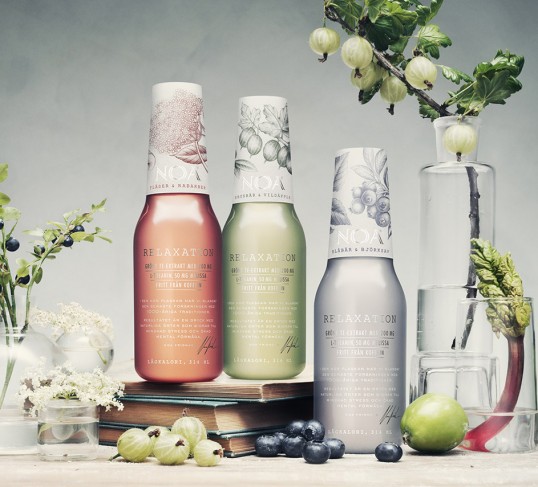 Designed by Super Tuesday | Country: Sweden
"Noa Relaxation is a new drink brand containing natural ingredients that helps to reduce stress as well as increase mental capacity. It was launched a couple of weeks ago in Sweden. But more countries will follow shortly.
We, Super Tuesday – a Stockholm based design agency founded by Yashar Niknam and Simon Kamras, has been involved in the project from the very beginning, and have developed everything from naming to brand identity and packaging design. The structural design/shape of the bottle has been developed in collaboration with the agency No Picnic.
The first flavours to be launched are Elderflower/Rhuburb, Crabapple/Gooseberry and Blueberry/Birch Sap!"
September 8, 2014 | 2 Comments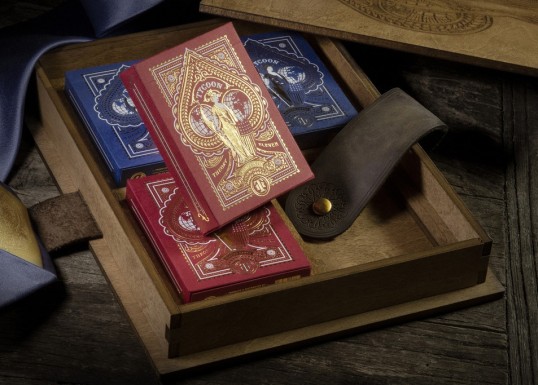 Designed by Theory11 | Country: United States
"In August 2013, we began a quest to create playing cards fit for display at the legendary Waldorf Astoria, the gathering place for royalty and the ultra-wealthy. For the past 14 years, Cohen has performed Chamber Magic there, in a private Waldorf Towers suite, for sold-out audiences including Warren Buffett, David Rockefeller, and the Queen of Morocco. In 2012, Cohen became the first magician in a half-century to sell out Carnegie Hall."
September 7, 2014 | No Comments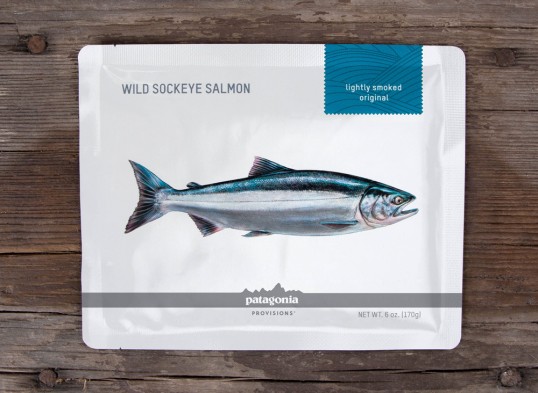 Designed by TDA_Boulder | Country: United States
"Patagonia Provisions is a line of food directly linked to its source, seeking to create a sustainable form of nourishment. In order to communicate this unique initiative, we created a design that speaks directly to the source of the product by featuring wild sockeye salmon as the hero of the package. The back of the pouch tells the story of the product along with visual icons that accompany preparation instructions."