January 28, 2015 | 1 Comment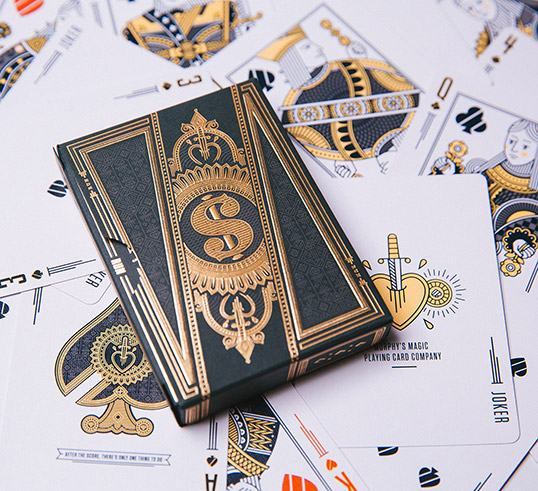 Designed by Chris Yoon | Country: United States
"Raw, unruly attitude meets new-school design. Defiantly decked in gold foil from front to back, Run features a bold design that drives home the pure essence of the hit-and-run survivor.
The Run playing card deck features a fully custom design with a protective hard case, embossing, stylized pips, and a full range of familiar yet updated court cards. Every inch of detail embodies the gambler's attitude and nerves of steel."
"After the score, there's only one thing to do…run."
January 28, 2015 | No Comments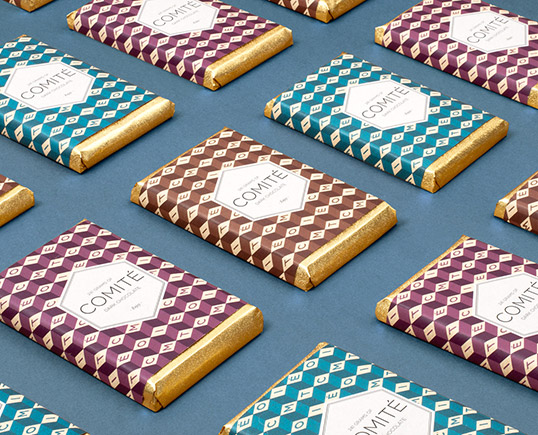 Designed by COMITÉ | Country: Spain
"We made a limited edition of chocolates to thank our customers and friends for their confidence in us. Our work began with the design of the chocolate and finished in its packaging.We wanted to make a design that conveys our philosophy and methodology, taking care of the details and the elegance to the end, playing with geometries, a range of colors, serigraphy and diferent suports. For the production of the chocolate bars we collaborated with La Campana."
January 28, 2015 | 1 Comment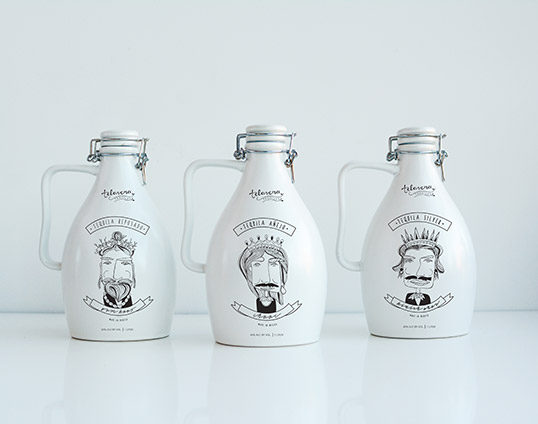 Designed by Hannah Hart | Country: United States
"For this project I was assigned to create alcohol packaging, so I chose to do Mexican tequila. As I did my initial research, I was very inspired by the culture, arts and history of Mexico, specifically Talavera. Talavera is the word used to identify the beautiful handmade pottery and fine ceramics that are trademarks of Mexican craftsmanship.
Just as Mexican Talavera was created with strict standards and regulations in order to preserve the expert nature of its craft, I expect every bottle of my tequila to be crafted in this same way; with precise ingredients and regulations that go into making every bottle a beyond tasteful experience.
To give each bottle of tequila the utmost feeling of prestige, I incorporated an important element in Mexican culture and history: Mayan gods. Religion played an enormous role in talavera ceramics so I wanted to make these characters come to life on each bottle in a sophisticated, yet lively way. I drew a series of illustrations on what I believed the Mexican gods would look like. The gods that are seen on the substrates are: Yum Kaax, The God of Nature; Chaac: The God of Rain; and Kinich Ahau: The God of the Sun. The illustrations were then transferred to the bottles using acetone and touched up by hand with a sharpie."
January 21, 2015 | No Comments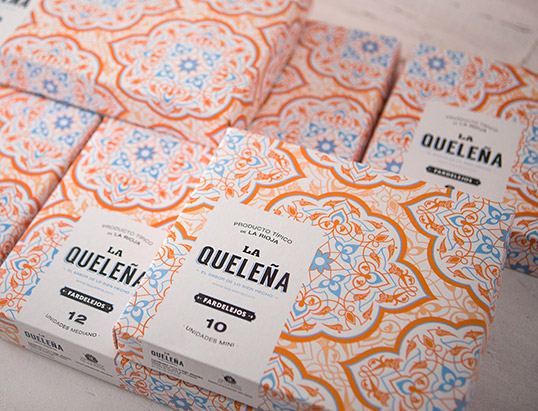 Designed by TSMGO | Country: Spain
"Using a graphic code that reminds us of the Arabian value of the origin of the dessert (the use of almonds is important in all Arabian desserts) a frame was created in which each of the packaging models reinforces the visual coherence of the whole range, making the provenance and birth of the recipe more understandable."
January 21, 2015 | 1 Comment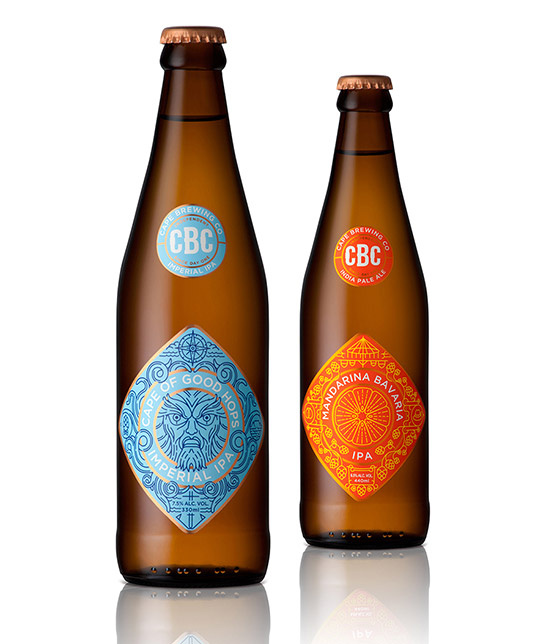 Designed by Jane Says & MUTI | Country: South Africa
"We were commissioned by design studio Jane Says to illustrate two labels for the Cape Brewing Company, a South African producer of craft beer. Both beers have a distinct flavour profile and story behind them which served as inspiration for the designs."
January 21, 2015 | 3 Comments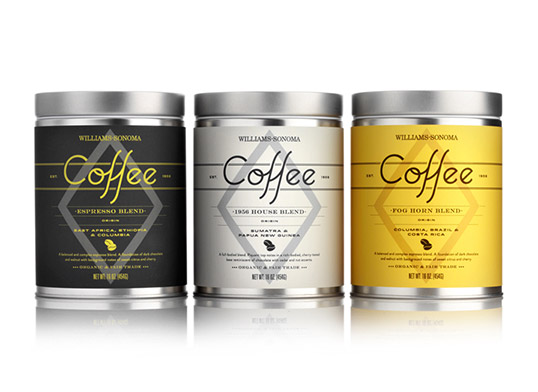 Designed by Pavement | Country: United States
"Pavement designed this simple, sophisticated label to help customers instantly connect Williams-Sonoma's famous culinary expertise with the quality and complex flavors to be found in their new gourmet blends of coffee. Following the inspiration of gourmet tasting notes, we created a typestyle, color palette and design that distinguishes each blend, while making each appear easily accessible for any occasion and method of brewing."
January 18, 2015 | No Comments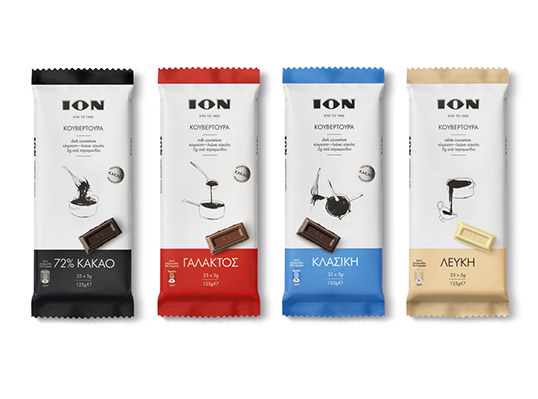 Designed by mousegraphics | Country: Greece
"Τhe briefing (in brief): We would like to renew the image of our line of couverture chocolates. We need a contemporary look for a popular product.
Τhe target consumer: A middle – upper class group of various ages, faithful to the ION quality and also younger generations of prospective clients.
The design: This is a client with whom we have cooperated successfully in other rebranding projects. In this case we had to change the couverture packaging in a way that would update the product identity and pleasantly surprise consumers while strengthening loyalty to the brand. We opted for a design drastically different to the visually overcharged one that already existed: the packaging surface was cleared so that the basic product attributes could emerge in favour of the consumer. Zones of colour were limited to surface edges so as to denote the 4 different chocolate types-flavors (classic, milk, dark cocoa and white chocolate). Emphasis was given to the 5 gr. couverture piece which is the functional basis of the chocolate-cooking process; its sharp 'snap' is actually a sign of quality and the first element that memory recalls in relation to couverture handling. Cooking ritual was further invoked by the hand-drawn designs of pots where chocolate pieces are melted. The selected typography added to an overall feeling of a neat kitchen diary where notes and recipes are kept and valued."
January 18, 2015 | No Comments
Designed by Fivethousand Fingers | Country: Canada
"Dageraad Brewing bottled their first beer in the Spring of 2014, entering a competitive West Coast craft beer market. Despite a saturated market Dageraad had an opportunity to stand out as one of the only breweries in the area focusing exclusively on Belgian-style beer. Dageraad brews two regular beers and a series of limited edition seasonals, all available in single-serve bottles and refillable growlers."
January 14, 2015 | No Comments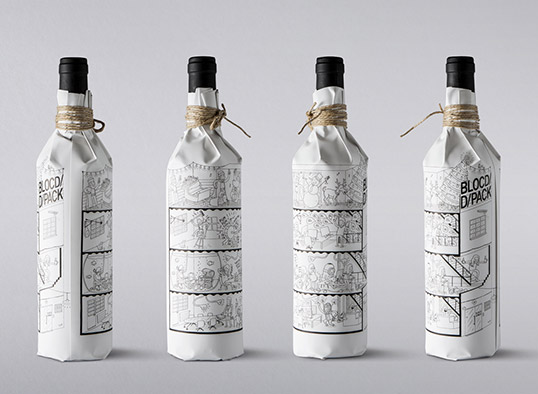 Designed by BLOCD/ | Country: Spain
"Self-promotion created for the Christmas holidays. We gave our customers a wine bottle with our buildings picture of BLOCD/ and D/PACK with all the all the team in a fun illustrated comic."
January 14, 2015 | No Comments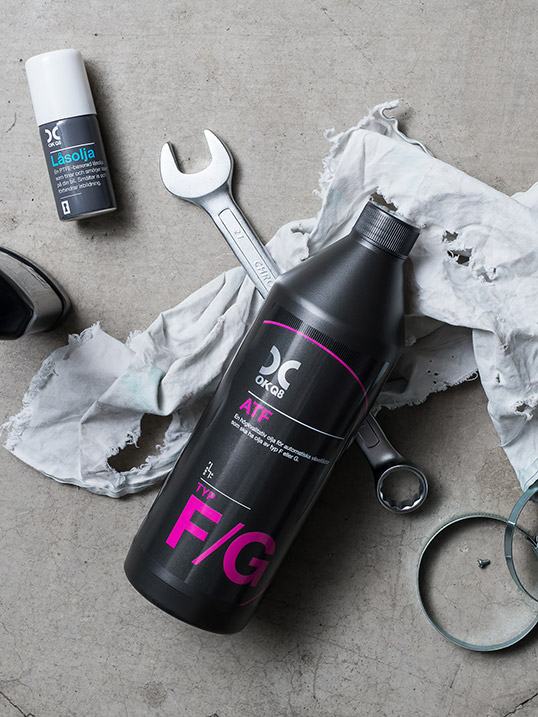 Designed by Identity Works | Country: Sweden
"More than just the average petrol and hotdog selling roadside service stations, OKQ8 are trained car people that put your car first.
With this and a fregmented portfolio of car maintenance products in mind, OKQ8 approached Identity Works with a challenge. Create a unifying design system. Something easy to navigate, knowledgeable and quality reassuring.
Our Thinking. Performance fused with user friendly. Like the dashboard in your car. Neutral colours fused with guiding spot colours. Our principle. The the bigger and brighter the information, the more important to take note of it.
The result. A versatile, user friendly design and pictogram system spanning 130 products in 10 categories."