June 30, 2015 | No Comments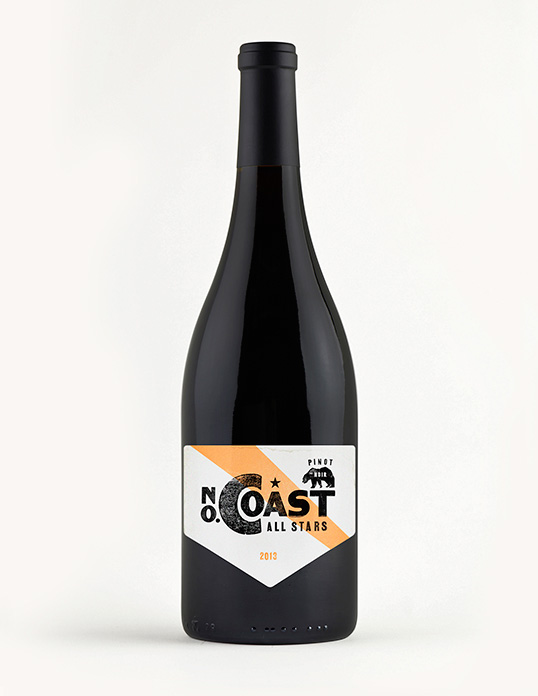 Designed by Gerald Lewis | Country: United States
"Early this year a collective of wine makers from the Anderson Valley gathered to launch a different kind of wine.
The pinot noir and pinot gris from their respective wineries has inspired a cult following over the last decade. So, when they decided to get together with their best fruit, and a couple big ideas, why not call it what it is: Meet the North Coast All Stars."
June 30, 2015 | 3 Comments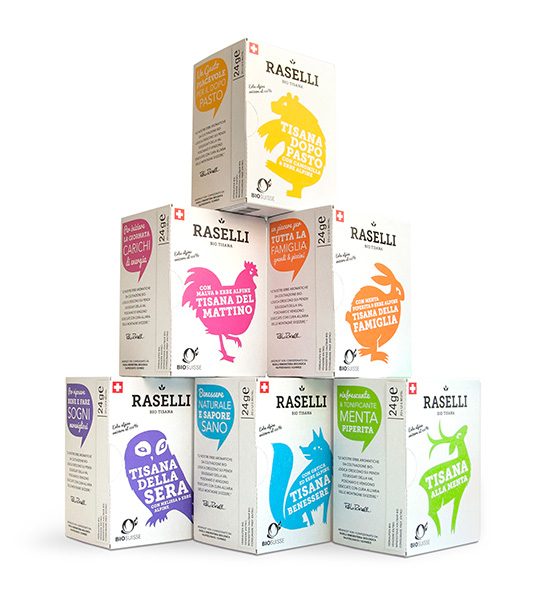 Designed by Plasmadesign | Country: Switzerland
"Raselli tea blends are made of organic herbs from the Swiss Alps. Protective aroma sachets preserve the precious scents and flavors of the natural ingredients. Each blend comes in a unique design featuring a signature color and an animal that is characteristic for the alpine area where the organic herbs are grown. The cardboard surface of the box stands for the naturalness of the product while the bright colors and playful illustrations are a promise of joy and pleasure associated with each cup of this marvelous tea. The design was created by Plasmadesign Studio, a multidisciplinary design agency based in Zurich."
June 29, 2015 | No Comments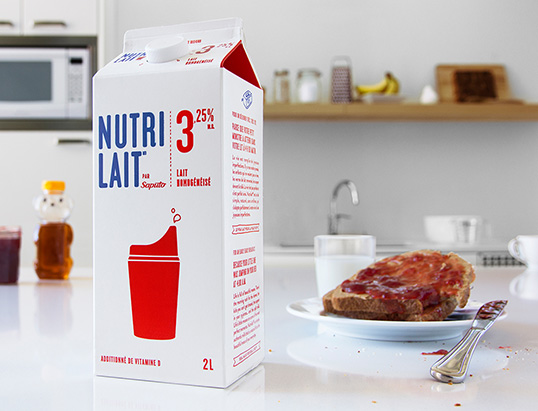 Designed by TAXI | Country: Canada
"For its new brand identity, Nutrilait's simplicity is featured. Far from the image of an immaculate and perfect lifestyle used in so many ads and magazines, the platform was built around the tag line "Real milk for real life." Life is full of beautiful messes – chaotic mornings, kids who don't want to wake up, spilt milk, and dinners in front of the TV. Life isn't perfect – and Nutrilait wants to celebrate these beautiful imperfections.
"The synergy with the Saputo team was immediate," says Pascal De Decker, Executive Creative Director and GM of TAXI Montréal. "From our very first meeting, we saw they had a true grasp of the stakes, and a real determination to find solutions. Too many clients stick their head in the sand when things aren't optimal. Saputo isn't one of them. We came up with unconventional ideas and they came on board."
June 29, 2015 | No Comments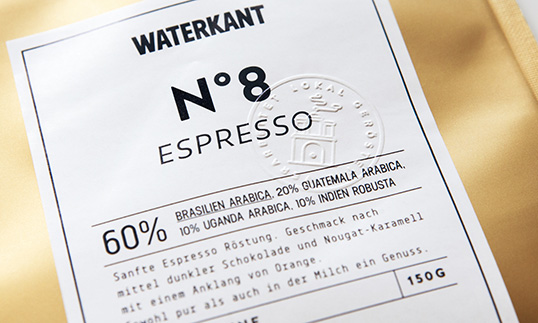 Designed by Studio Chapeaux | Country: Germany
"Waterkant is a locally roasted, premium coffee. It is known for its superior quality and taste. The production is water-neutral, it's trade is fair to the environment and the producers. We were asked to develop a brand and packaging identity that could believably convey the values and attributes of the product. Just like a real brand ambassador, the Waterkant captain communicates all the distinctive features of the blend, including the idea of a water-neutral economy – reducing and offsetting its water-footprint."
June 28, 2015 | No Comments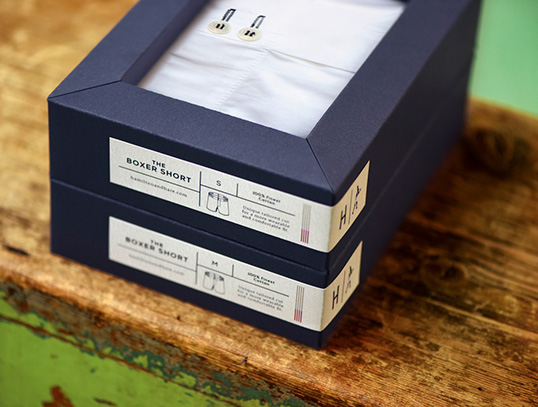 Designed by Design Bridge | Country: United Kingdom
"Hamilton and Hare was launched in London in 2012. Inspired by the original boxing short, worn in the ring to make prize fighters look and feel their best, their underwear is designed to do just that. With a focus on quality and fit, their aim is to give underwear the respect it deserves.
Design Bridge's refresh of the Hamilton and Hare brand aims to reflect the new "ready for everything" positioning and bring to life the brand's boxing inspiration. The work addresses key aspects including branding, visual equities, design and packaging and key visual campaigns for communications."
June 26, 2015 | No Comments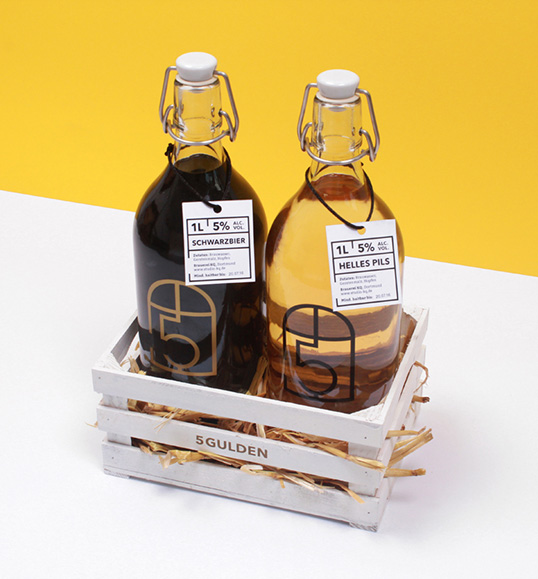 Designed by Studio KQ | Country: Germany
"1156 Duke Friedrich Barbarossa induced a regulation which punished those who served beer of poor quality or wrong quantity. The penalty: 5 Gulden. Inspired by this responsibility, the product concept 5 Gulden – a good beer of proper quantity – arose. The design is like the statement: plain and honest. The logo puts elements of the gothic architecture in a modern context which influence this unique product character. Every wooden box contains two 1 litre bottles of German premium beer: one filled with black beer and another with pilsner."
June 24, 2015 | 2 Comments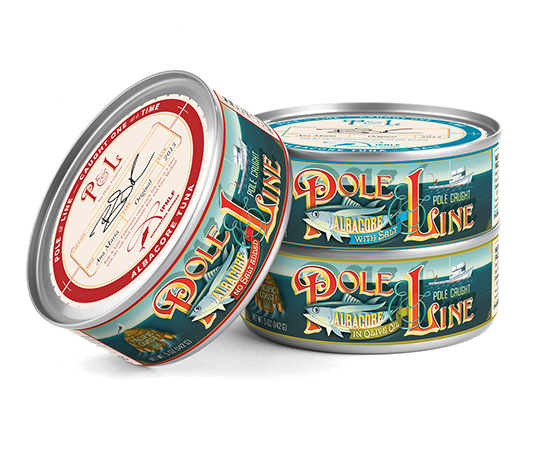 Designed by Moxie Sozo | Country: United States
"American Tuna is owned by six families that practice a generations-old tradition of artisanal pole and line fishing. When American Tuna came to Moxie Sozo in early 2014, they were looking to create a brand for exclusive distribution at Whole Foods. Keeping in mind the unique way in which they harvest tuna, we developed two brands – Pole & Line and Deck Hand Premium Cat Food – to position the brand as the sustainable tuna of choice that you can trust. From inception to execution – we impacted every aspect of the brand on store shelves. The new brands quickly grew to over $1 million in sales. Due to their success, the brand now has six new products that will be launching in Whole Foods stores within the next few months."
June 16, 2015 | 1 Comment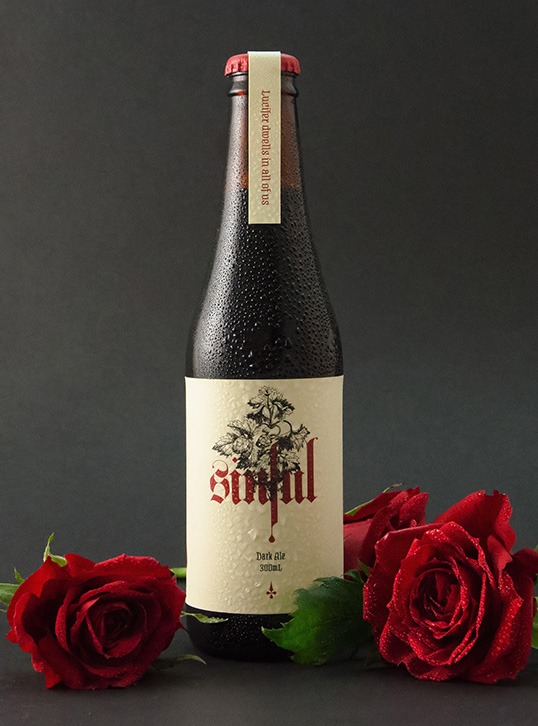 Designed by Rida Abbasi | Country: Australia
"Sinful is metal-inspired craft beer with a sensual personality, with the target audience of unisex adults ranging from 20-35. Visuals and custom logotype inspired by the Arts & Crafts movement."
June 15, 2015 | 2 Comments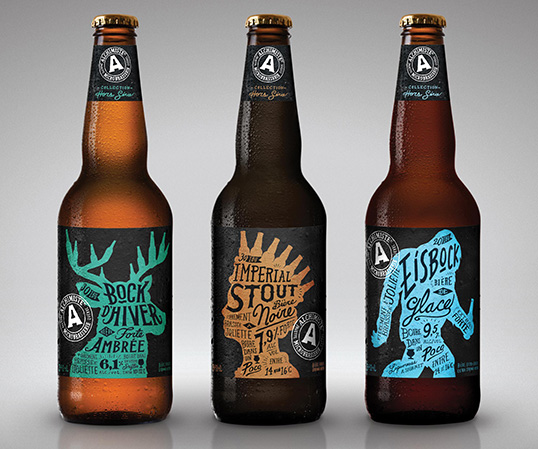 Designed by SVYR | Country: Canada
"Totally non-commercial specialty beers. A brand keeping true to real microbrewery beers lovers.
Context: The Alchemist is a well known microbrewery from Joliette in Québec, Canada. I have previously rebranded its commercial beer line up.
Challenge: Create a new look for the Alchemist specialty beers that resonate with true microbrewery enthusiasts. A look that is strong enough to compensate the fact the the bottles would have the same size as commercial beers.
Solution: Stepping away from the somewhat commercial looking mainstream line up and go for a completely different approach. A 100% hand crafted design that reflect what true microbrewery is all about. Using an illustrative approach that is inspired by the beers names, with hidden beer bottles (a wink to the hidden beer bottle in negative space in the brand logo). I also created a specific specialty brand stamp to make sure that there is a separation between the commercial line up logo and this sub-brand."
June 2, 2015 | 1 Comment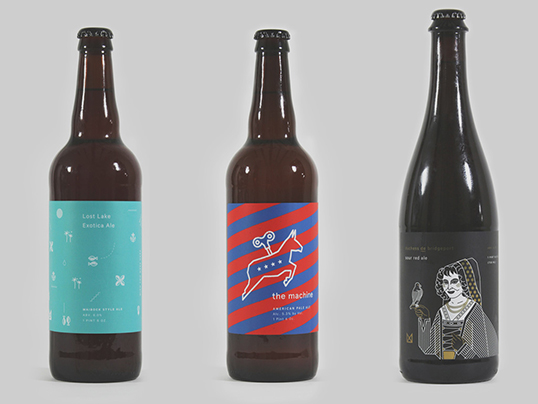 Designed by Franklyn | Country: United States
"Marz — both as a brewery and a brand — is a collaborative endeavor made up of a community of artists, home brewers, beer nerds, and probably your cousin, all united by our desire to make exceptional (and provocative) brew. Each beer label is incredibly different, each collaboration unique and bizarre. Since our brand identity and packaging needs to accommodate so much weirdness, it's always changing: Imagine if the Coke logo dropped out of school, traveled around, snorted things, experimented, then got its shit together and slapped itself on a beer. We're a challenger who's still rough around the edges, and we try our best not to be boring or expected. Since that would be boring. Out of the bajillion (seriously, count them) craft breweries we see out there, no one is taking big risks with their beer or their brands. We're doing that with Marz, and we're excited to share our beautiful mess."