December 30, 2015 | No Comments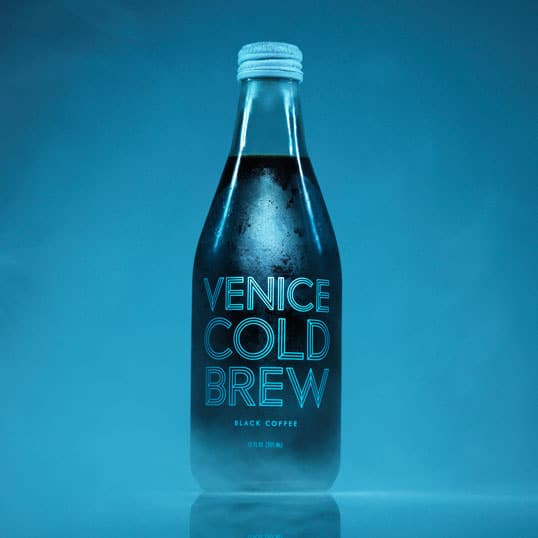 Designed by Venice Cold Brew | Country: United States
"Venice Cold Brew stands out in the cold coffee industry because of its clear, short bottle, with a one color screen printed label. It has a bold, graphic look to match its unique bright taste."
December 30, 2015 | No Comments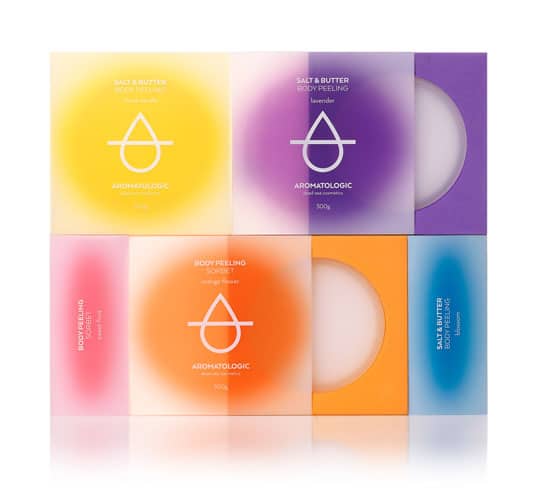 Designed by mousegraphics | Country: Greece
"We worked with our client to build the Aromatologic brand image and story and started packaging applications with the oil perfume series. In the spa line we worked further on the 'logic' component in the brand's name. We designed the glass container, its padded case and plastic cover and devised their graphic design as a game of alternating materials and basic geometric shapes, volumes and colors. The brand logo, invented as the metamorphosis of an essence drop to letter A, is placed in the center of the packaging surface. Vibrant but hazy colors, corresponding to the hue and feel of the spa product in each case, radiate in soft, beneficial waves."
December 26, 2015 | No Comments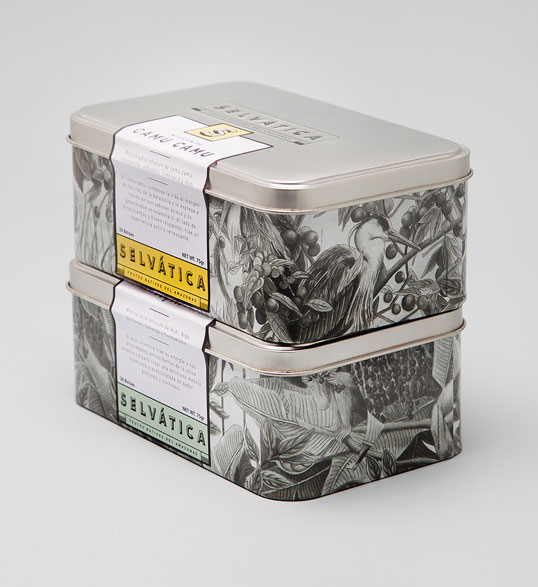 Designed by Siegenthaler & Co. | Country: Colombia
"Selvatica is a brand of fruit infused teas from the natural rain forests of Colombia. We wanted to portray the environment in which the Acai, Camu-Camu, Copoazu and the Arazá fruits grow. The illustrations depict the environment in which they flourish, the animals that feed from them and how the harvest is collected. We created a small window into the Amazon rain forest."
December 25, 2015 | 1 Comment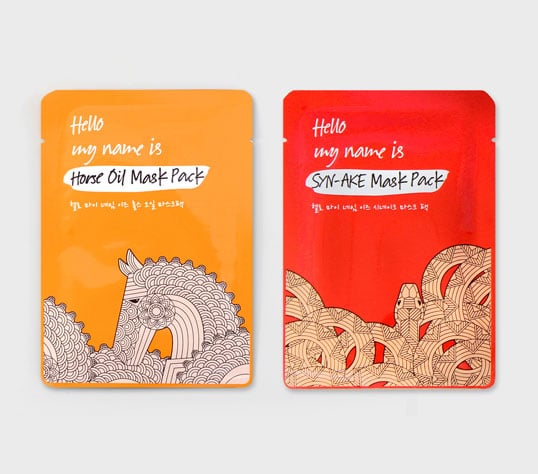 Designed by YANG:RIPOL | Country: United Kingdom
"Hello My Name Is is a skincare brand which extends their name depending on the products. We worked on the package design for their new line of facial treatment masks containing special ingredients from traditional oriental medicine such as horse and snake oils, which have been used for generations.
We have established design principles based on the brand positioning, target market and ingredients.
Inspired by the Chinese pictorial tradition, with its artistic depictions of creatures and patterns, the result incorporates animals camouflaged among themselves to represent the unique ingredients which are the key point of the products."
December 25, 2015 | No Comments
Designed by Estudio Trip | Country: Argentina
"Black Bird beer is brewed for the consumer tired boring beers created for the mass market. Black Bird is handcrafted by a small group of people in limited quantity which assures that the right care and attention to detail is given to every bottle. The idea was to design a label that displays the handcrafted, delicate work of this beer production along with a classical german label style. The lettering design of the brand was completely handmade to match the handcraft ideal of the product."
December 24, 2015 | No Comments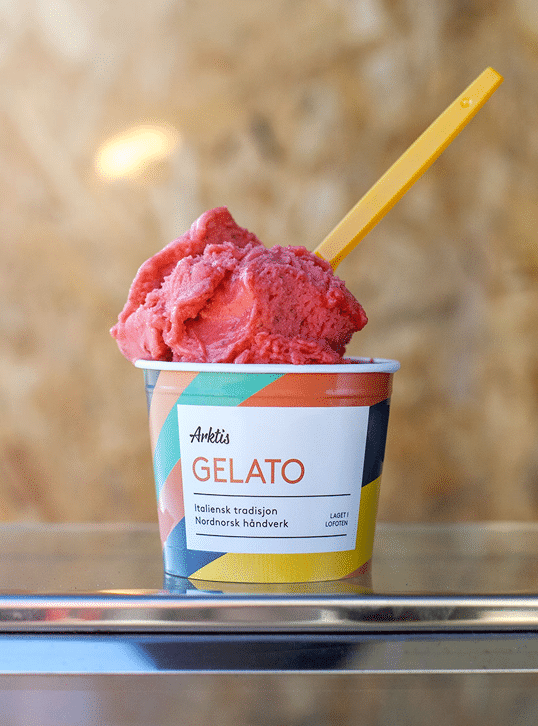 Designed by by north™ | Country: Norway
"Arktis is a artisan gelato company situated in beautiful Svolvær, in the heart of the Lofoten Islands. Arktis produce natural gelato and sorbet with only natural ingredients. The production is done by hand and all the flavours are blended in manually. We wanted to capture the lines and the motion of the ingredients to give the public an association of the product on everything from the stationary to the website. It was a important for us to distance the identity and the products from other competitiors on the Norwegian market."
December 23, 2015 | No Comments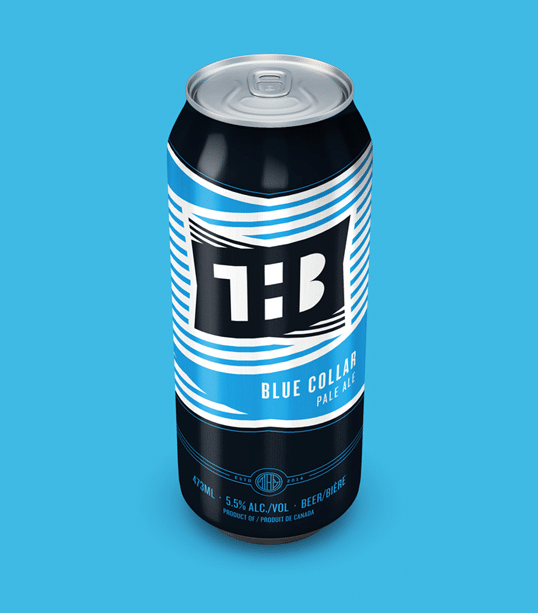 Designed by Poly Studio | Country: Canada
"With the THB cans, we wanted to create a bold, poppy, eye-catching package that referenced both the heritage of the THB name (the Toronto, Hamilton & Buffalo railway line, or THB, active from the late 1800's – the 1980's) and the prominent industrial and art deco architecture in our native Hamilton (home to both THB and Poly), while also conveying the enthusiasm and verve of this contemporary craft brewery."
December 23, 2015 | 2 Comments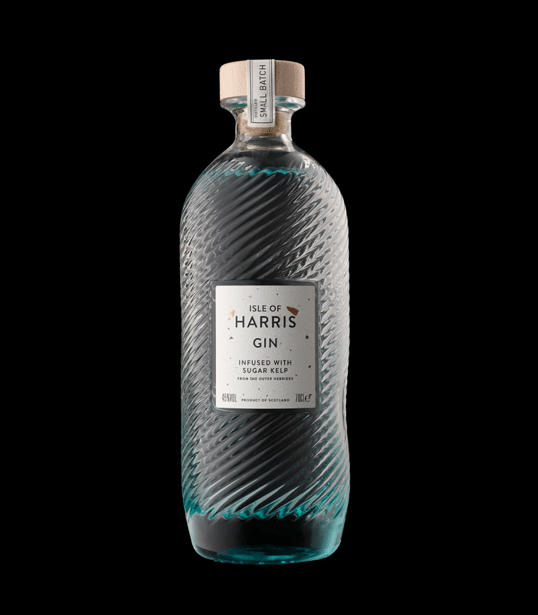 Designed by Stranger & Stranger | Country: United Kingdom
"The first offering from the first community distillery on the Isle of Harris – influenced by the people, the place (quite rugged, dramatic), the tweed and reflecting the subtle colours of the landscape. Gin with Harris botanicals!"
December 18, 2015 | No Comments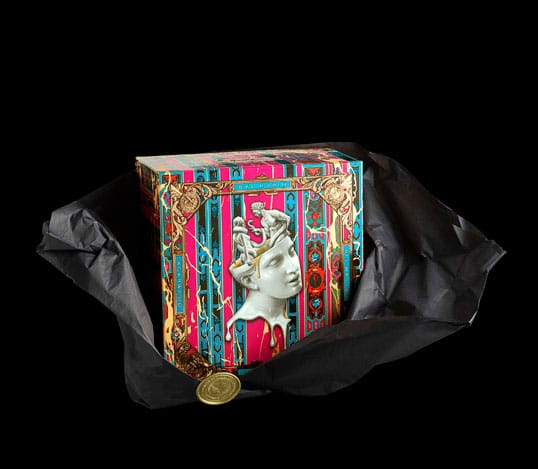 Designed by Stranger & Stranger | Country: United Kingdom
Christmas isn't complete without receiving a special gift from Stranger & Stranger.
"We've always had fun with our holiday production – we've done everything from absinthe to playing cards – and this year was no exception. Eau de Stranger: pour homme, pour femme, pour room freshener."
December 15, 2015 | 1 Comment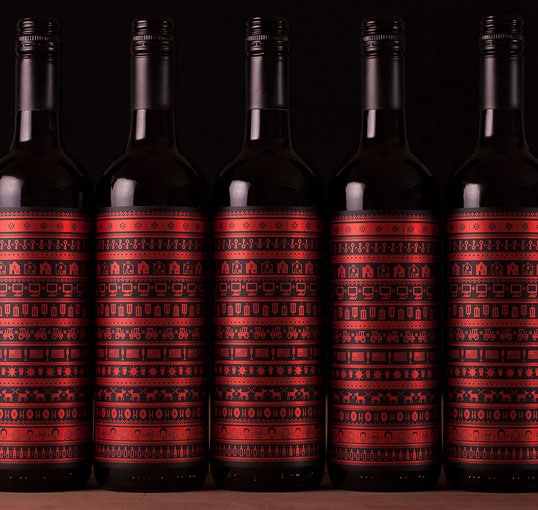 Designed by Buddy | Country: United Kingdom
"Our Mulled Wine design this year is a Buddy-take on traditional Nordic Christmas patterns. Every row of the pattern represents an anecdote from each month of the year, accompanied by a warming narrative on the reverse."As we mull-over another great year, we'd like to thank you for being a part of it, Merry Christmas from all at Buddy and we hope you enjoy a warming end to the year, we certainly will." The label is printed red and black on a silver substrate with a subtle metallic finish and matt varnish for a premium festive feel."