December 15, 2015 | No Comments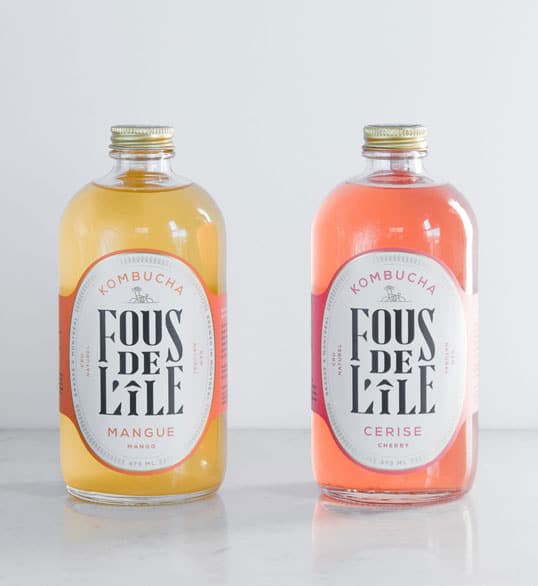 Designed by Fivethousand Fingers | Country: Canada
"With a passion for kombucha and care for quality, Fous de l'île brews the fermented tea beverage in small batches in Montréal.
Our relationship with Fous de l'île began early in their formation so we were involved in the founding aspects of the product. In addition to designing the brand and the packaging, we assessed the initial market environment, helped manage production, named the product (with a nod to Québecois poet and singer-songwriter Félix Leclerc) and directed copywriting. Our intent was to give kombucha a broader appeal as a natural beverage made with care, allowing it to escape the limited perception as a health drink.
Fous de l'île can be found in a growing number of locations on the island of Montréal, and we have the pleasure of continuing our work with them as they advance."
December 11, 2015 | 2 Comments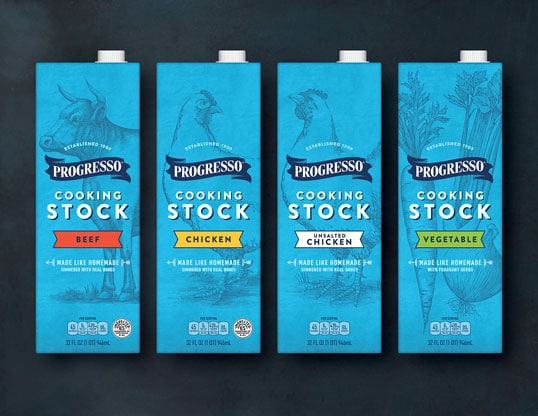 Designed by Hornall Anderson | Country: United States
"Progresso believes that real, quality food makes life better. But, how does a brand with over 100 years of heritage design packaging that speaks to loyal supporters as well as more adventurous cooks looking to try something new? This was the challenge Progresso faced when they partnered with Hornall Anderson to design the packaging for a new line of cooking stocks.
In order to communicate the higher quality of product inside the package, the design needed to appeal to cooks' creative aspirations as well as demonstrate clear superiority over the competition. By understanding that premium brands create trends rather than follow them, the result was a solution that radically broke category conventions—building on years of heritage to create a fresh, new perspective."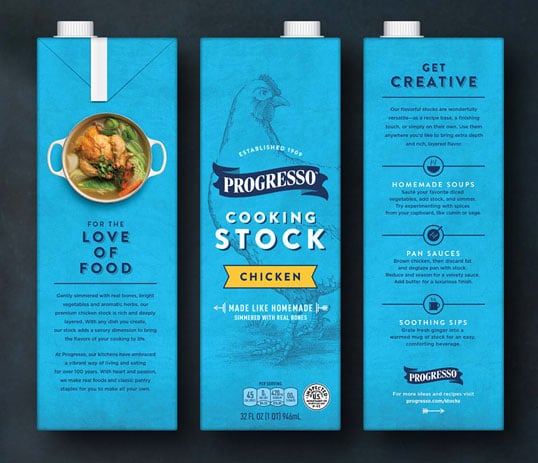 "Using lively, classic illustrations, modern typography, and a fresh color palette, we emphasized craftsmanship and love of the ingredients inside. The side of the packaging touches on Progresso's heritage and love for food, and gives suggestions to inspire our cooks to create their next perfect dish.
Throughout all of the deliverables—from packaging and photography, to a style guide demonstrating best practices for advertising, a microsite, and more—Progresso's passion for real, quality food shines through."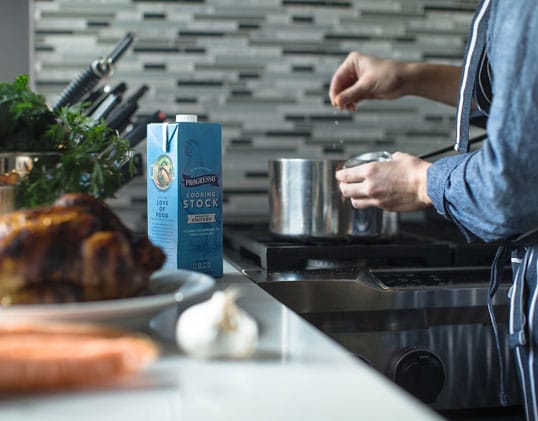 December 10, 2015 | 1 Comment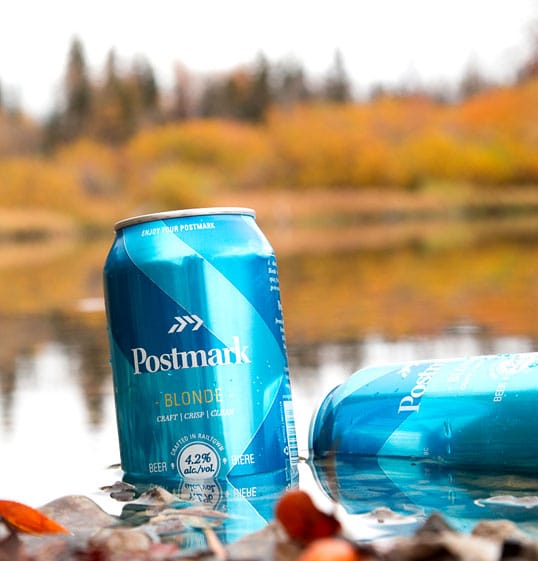 Designed by Burnkit, Steve Thorp, Reid Stewart & Tyler Quarles | Country: Canada
"Postmark Brewing is a Vancouver, BC born and built craft brewery. Our West Coast lifestyle and love for great quality beers for every occasion lead us to the design, development and brew of our favourite pints. Consistent quality is paramount as we strive to create beers that cater to not only our thirsty palate but to the active lifestyles we enjoy with our friends and colleagues. At Postmark Brewing we are inspired by more than just great tasting sessionable craft beers, we enjoy taking a collaborative approach towards our other passions in life including music, photography, travel, design, events and especially those who are taking risks and making great things happen. It's All Happening!"
December 9, 2015 | No Comments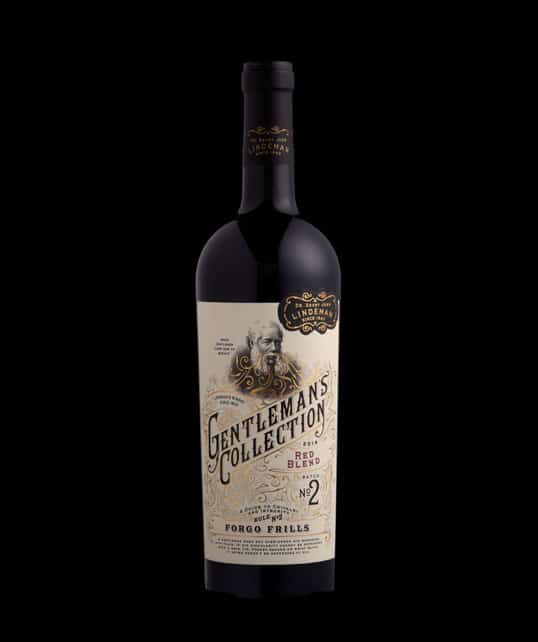 Designed by Stranger & Stranger | Country: United States
"It's a classic brand and he was, in real life, a true gentleman so isn't it about time someone told his story."
December 9, 2015 | No Comments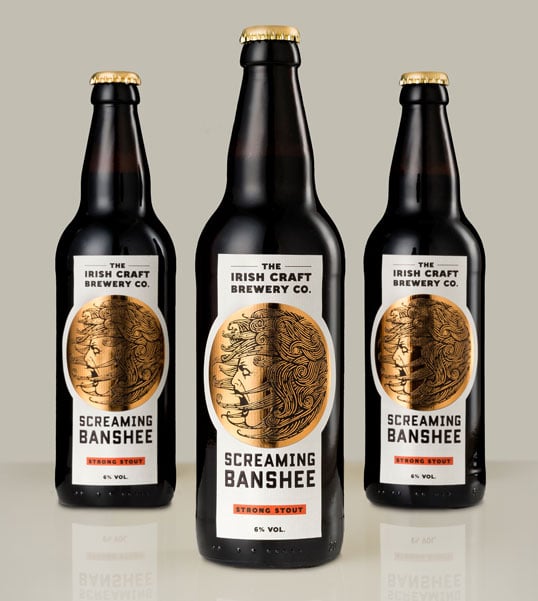 Designed by Brandcentral | Country: Ireland
"Label Tech required a promotional label to showcase their premium label printing capabilities and facilitate a partnership with a successful producer in the fast growing 'craft beer' market. We worked with award-winning illustrator Steve Doogan to craft an illustration style that evoke a distinctively Irish style. The label has been a huge success winning the top prize at Irish print awards."
December 8, 2015 | No Comments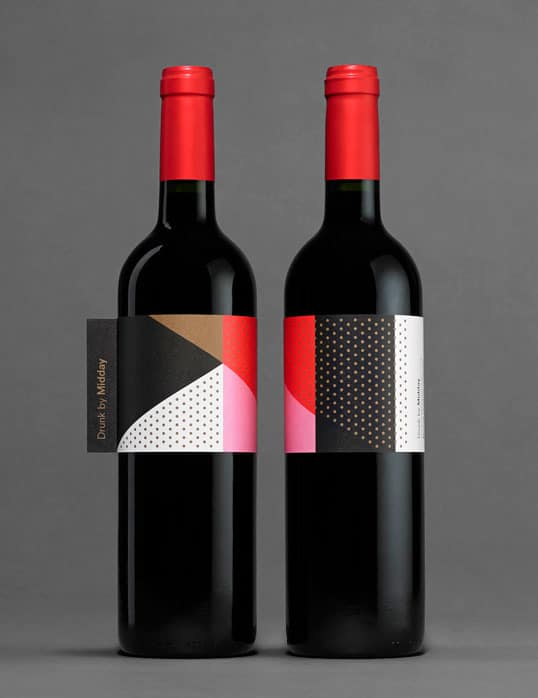 Designed by Midday | Country: United Kingdom
"Our limited edition gift kick starts the festivities on the one day it's customary to enjoy a tipple before the stroke of Midday. Christmas comes but once a year. #drunkbymidday"
December 8, 2015 | No Comments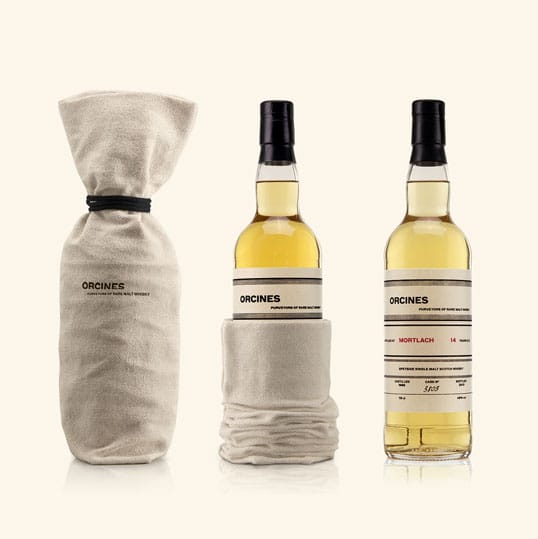 Designed by Be Dandy | Country: France
"The first cotton label on the market, it evokes the craftsmanship and the fragility particular to the world of luxury. In a competitive whisky market, Orcines is thought of as the noble and sincere result of the work from a spirit selector. Functional, the label design is inspired by experts' tasting notes."
December 8, 2015 | No Comments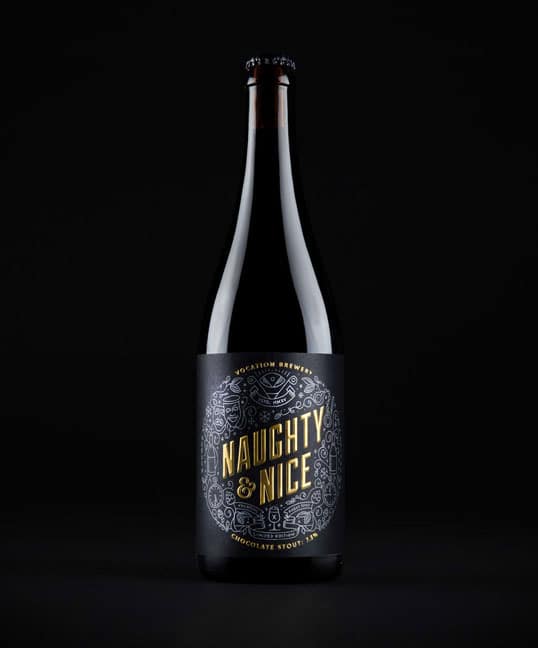 Designed by Robot Food | Country: United Kingdom
"Robot Food created Vocation's branding earlier this year. For Christmas 2015 the agency and brewery joined forces to create Naughty & Nice, a limited edition chocolate stout brimming with festive flavour.
Robot Food and Vocation Brewery make a good team. Both share a challenger ethos, which lives and breathes in Vocation's uncompromisingly delicious craft beers, and in Robot Food's distinctive brand designs.
Naughty & Nice is a collaborative project. The decadent chocolate stout is smooth and warming, and combines a naughtily high ABV with some seriously festive flavours. Comprising of just 1323 limited edition 750ml bottles, Robot Food developed the idea with head brewer, John and got suck in brewing up the single batch."
December 4, 2015 | 2 Comments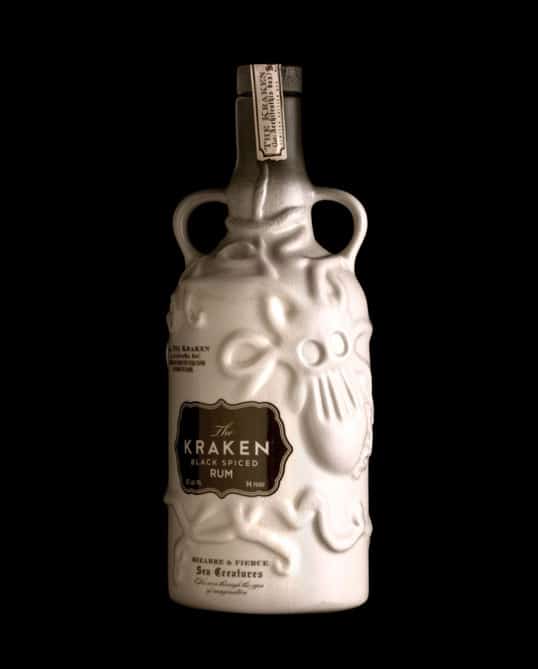 Designed by Stranger & Stranger | Country: United Kingdom
"A limited ceramic bottling from the depths. Proof of the Kraken's existence at the bottom of the ocean."
December 4, 2015 | 2 Comments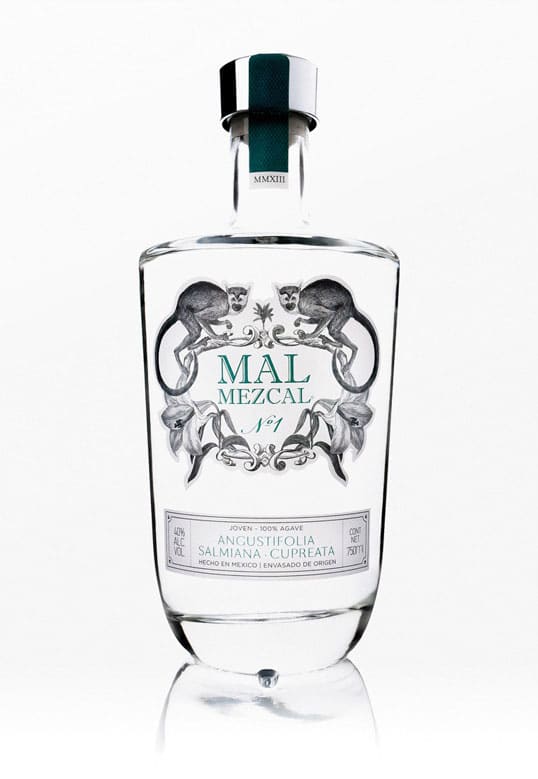 Designed by A-ya Design | Country: United Kingdom
"Mal Mezcal is a luxury mezcal brand with international distribution. Using finest 100% agave, this premium alcohol is produced in small batches by a family-run artisanal distillery in the wilderness of Oaxaca.
The overall aesthetic is inspired by the domestication of jungle wildlife which was practiced in Mexico in the beginning of the 20th century. Influenced by the lifestyle of the Mexican intelligentsia of the time, we imagined that Mal Mezcal would be drunk by people who related to that lifestyle.
We wanted to position the design in contrast to everything that was on the market. We stayed away from traditional Mexican-themed design references and aimed to develop an identity and packaging with a contemporary, sophisticated and modern look, for the global consumer."