January 27, 2016 | No Comments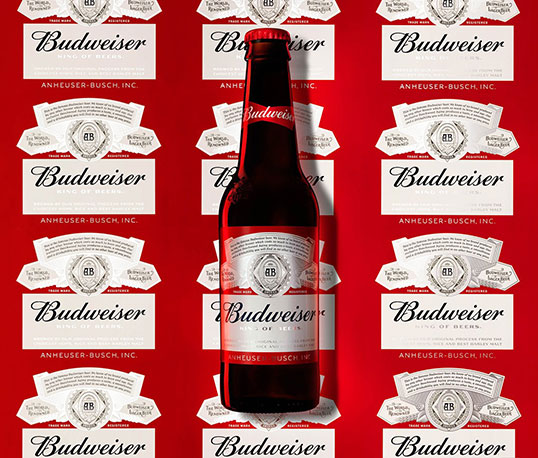 Designed by jkr | Country: United States
"People gravitate towards brands that have a unique story to tell, and few have as rich a history as Budweiser. Since 1876, the brand has represented uncompromising quality and relentless ambition, reflected through the craft and care that goes into brewing every beer. Our task was to capture this spirit through design.
Recognising that it was time to align the brand identity with the beer itself, Budweiser partnered with our NYC team to refresh their packaging and visual identity. Starting with an exploration of the brand's history, we uncovered the depth of Budweiser's rich iconography. We then sweated the details, working alongside the world's best to craft each element by hand.
From there, we created two bespoke typefaces to communicate the brand's principles and a simplified bow tie icon to deliver a more contemporary identity for today's audience."
January 18, 2016 | No Comments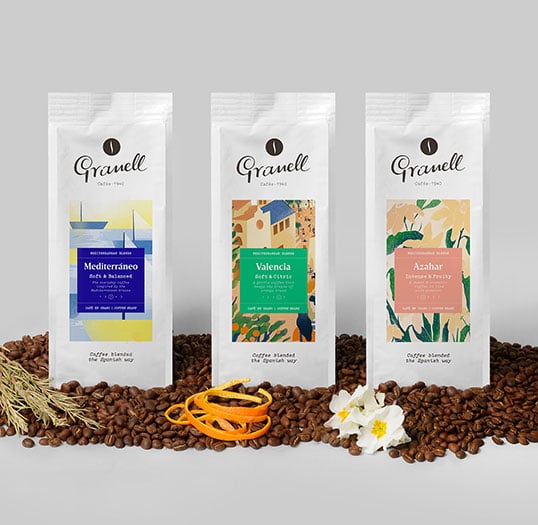 Designed by Firma | Country: Spain
"Granell coffees are roasted next to the Mediterranean Sea, surrounded by the fine weather, sun and scents that shape the Spanish spirit: joy, warmth, passion and spontaneity. In order to take advantage of these values, specially relevant for the international market, we created a unique proposal for them under the claim "Roasted the Spanish way". We conjointly built a strategy and speech that would leverage on the attractive of Spain and the Mediterranean, that would be then translated into the design of a new website, brochure and a new line of products called "Mediterranean blends", which packagings were conjointly designed with illustrator Charlotte Molas."
January 18, 2016 | No Comments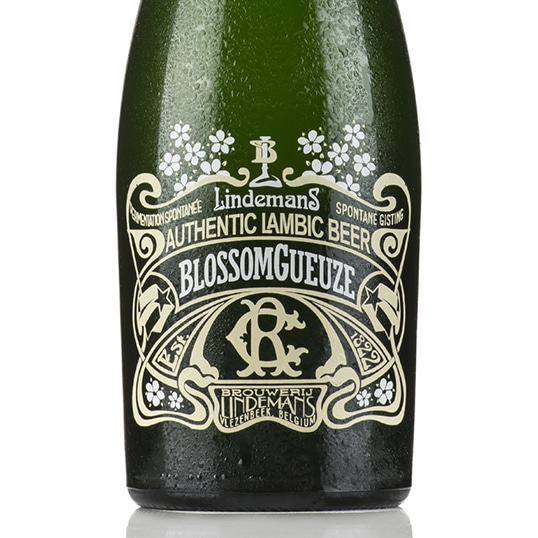 Designed Thirst | Country: United Kingdom
"BlossomGueuze is the latest edition to Lindemans Botanical range.
BlossomGueuze is 2 to 3 year old lambic aged in wood, blended with 12 month old lambic and elderflower. After refermentation in the bottle this gueuze has a golden colour and combines the sour taste of lambic with the natural and fresh aromas of elderflower.
"It's an ideal aperitif and also combines well with various ingredients such as oysters, fish, pheasant or spring chicken." Thomas Locus, chef-owner of the excellent Michelin-starred restaurant Bistro Margaux.
The design is screen printed directly to the glass of the champagne style bottle."
January 7, 2016 | 2 Comments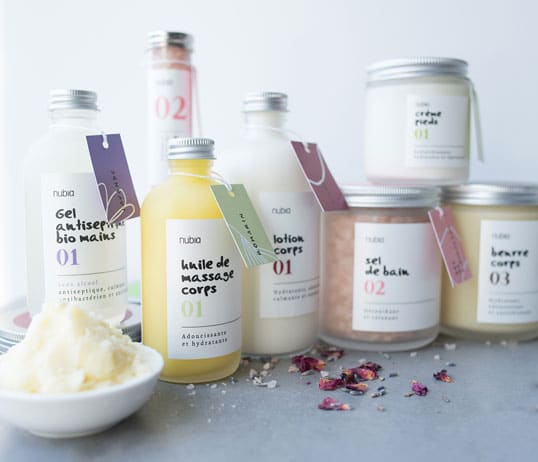 Designed by Alex Nereuta | Country: Canada
"It's not every day that you come skincare products you also want to eat. Nubia's new skincare line is handmade in Montreal using 100% natural ingredients, and includes premium products for the face and body.
The Nubia skincare line appeals to women in their late 20's and older who choose their products based on purity of ingredients, the highest production standards, and social/environmental factors. The packaging accentuates product visibility while balancing a high-end, modern aesthetic with personalized, tactile and colourful touches that highlight the freshness of the ingredients used."
January 7, 2016 | No Comments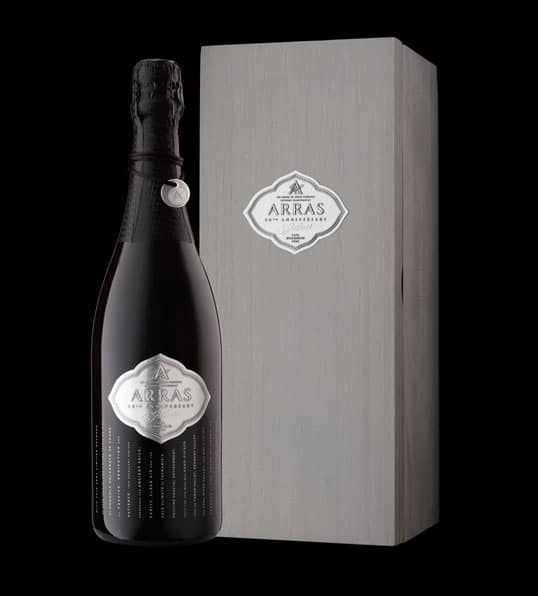 Designed by Stranger & Stranger | Country: United Kingdom
"1998 House of Arras 20th Anniversary Late Disgorged, an extremely rare and coveted limited edition – to drive awareness for the House of Arras and celebrate 20 years of passion, dedication and patience. 300 bottles and a price tag of  $350 AUS each."
January 5, 2016 | 1 Comment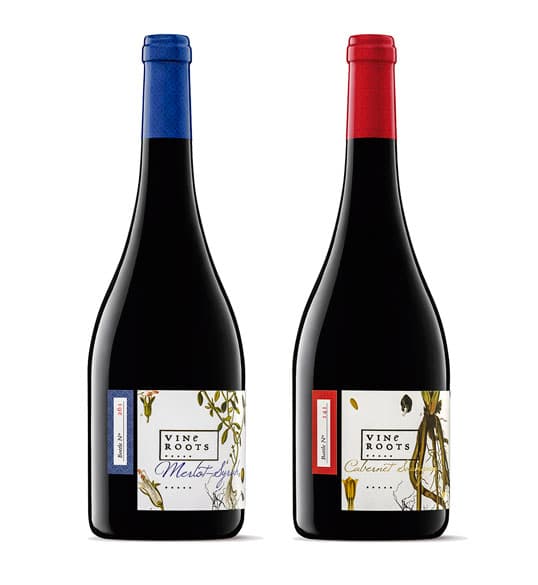 Designed by TSMGO | Country: Spain
"Vine Roots commemorates the artisan aesthetics of traditional botanical notebooks used by the vigneron (winemaker) in their search to find and restore the memory of the terroir. An iconic design which uses handwritten notes and stamped motifs which capture the care and detail of its creator. A limited edition wine, of powerful character and exclusivity (premium), which aims to reach an experienced public on an international level. Our packaging proposal focuses on the profile of international consumers, capturing the essence of personality and memory of the estate in its visual aspect."
January 5, 2016 | No Comments
Designed by Minimalist | Country: South Korea
"Due to the high demand for Samsung Exynos, Samsung Electronics have decided to expend Exynos from a processor chip into a reference platform. The Samsung Reference Platform is the official reference platform powered by Exynos solutions and provides an easy development environment with the essential functionalities and the latest technologies. Developers are able to modify their devices or software by referring to the Samsung Reference Platform.
Minimalist have carefully visualise its performance and functionality and came up with the graphic patterns which represent high and efficient performance in data transmission. The packaging consists of a series of sleek acrylic pillars that securely contend the mobile as well as an information panel. Outside the foiled hardcase box completes the sophisticated package."
January 1, 2016 | No Comments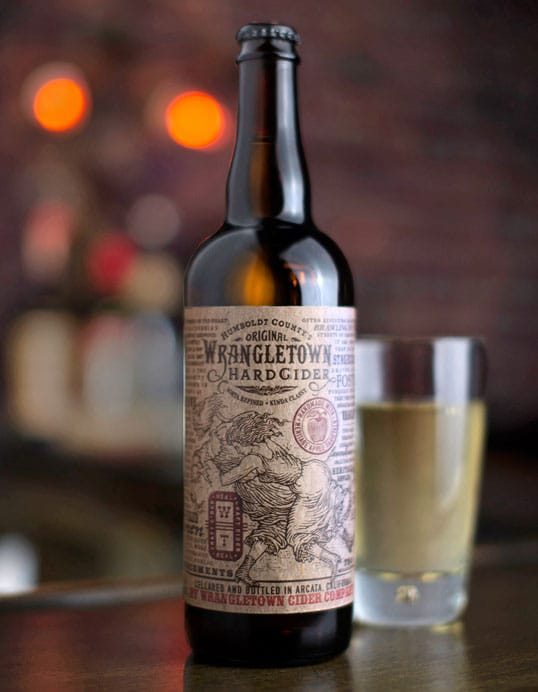 Designed by Auston Design Group | Country: United States
"Today, it's a small quiet Humboldt County community named Freshwater, but around the turn of the century it was better known as Wrangletown. And while Wrangletown was small, it was anything but quiet — miners, loggers, and seven saloons, were the perfect formula to breed public disagreements.
Two of Wrangletown's most notoriously disagreeable women provide the focal point for this package. The unique town history not only provided the inspiration for the old-west look, it became a prominent element of the packaging.
The proprietary, hand-lettered brandmark and the custom woodcut style illustrations were created to roughly reflect the old west look and feel of print design in the late 1800's. The use of multiple typefaces also evokes the era, and gives the sense that the printer used every piece of wood-type in his drawer ­— not an uncommon practice back when printers doubled as designers. We think it all adds up to a "sorta refined, kinda classy" package."
January 1, 2016 | No Comments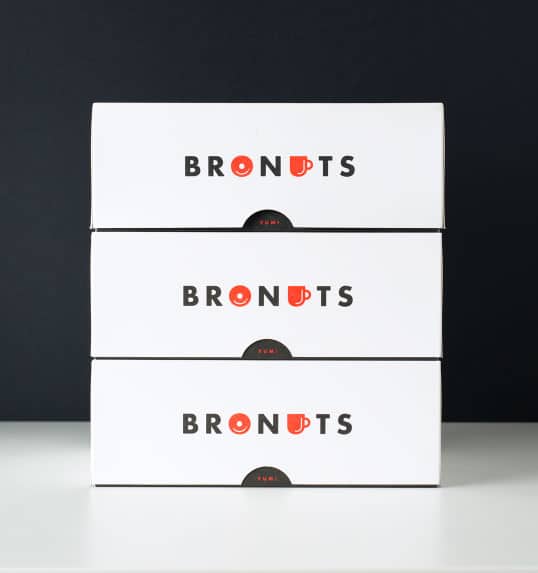 Designed by One Plus One Design | Country: Canada
"Concept: a location in the Exchange District in Winnipeg, Canada, means a wide cross section of clientele. This includes young professionals, corporate offices, and college students, all from a multitude of different industries. With a bold name, the brand needed to give off a vibe landing in between hipness and approachability, attracting customers from all walks of life.
Solution: a simple product offering called for a simple solution. Better yet, a clever solution. Taking a step back from our initial concepts we quickly realized the opportunity the name held, which was not immediately obvious — coffee + donuts are located right in the middle of the company name. Running with this discovery, we engineered a crisp brand identity with a tongue in cheek personality, carefully considering each brand extension. Exterior and interior signage, menu design, individual and group donut packaging were all consistently designed for engaging customer experience."