February 11, 2016 | 1 Comment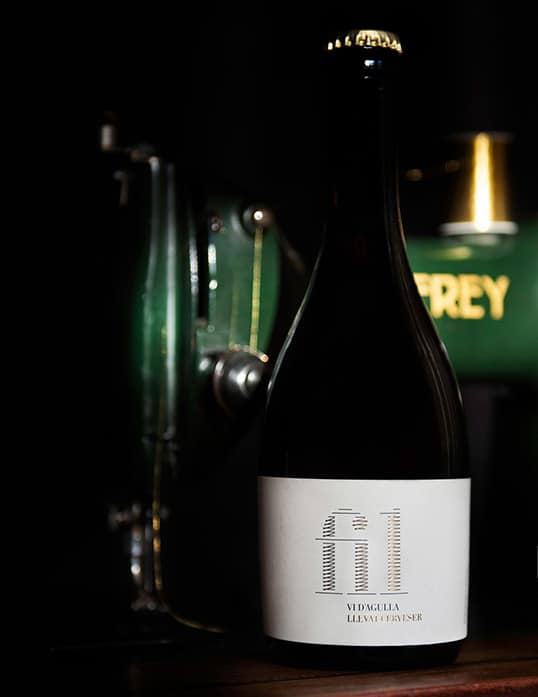 Designed by Senyor Estudi | Country: Spain
"A fine line separates the worlds of wine and beer. Fil is a seam stitched between these two worlds. A sparkling wine made with a type of yeast typically used for brewing beer.
The natural formation of bubbles produced by bottle fermentation manifests itself in a multitude of threads of tiny bubbles that give their name to 'vi d'agulla,' literally 'needle wine' – subtle and persistent on the tongue and the palate.
The name 'Fil' means 'thread' in Catalan."
February 10, 2016 | 1 Comment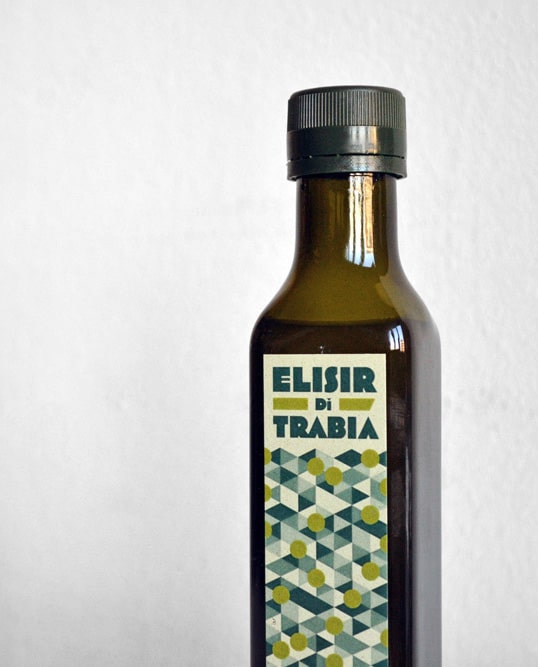 Designed by GBX Studio | Country: Italy
"Elisir di Trabia is an extra-virgin olive oil produced in Trabia, a small town in Sicily. The name is inspired by the well-known opera "L'elisir d'amore" (The elixir of Love) by Gaetano Donizetti. This olive oil is not a love potion, but you will fall in love with it's fragrance and superfine taste. The label is simple with heavy lettering resembling Italian Futurism. The geometric pattern with triangles and circles is represents the olives on the tree, between the leaves. The packaging was artisanally made with care and love: from the choice of the small 25cl glass bottles to the paper for the label (Crush Kiwi 120gr/m2, a unique earth friendly paper made using process residues from organic products including olives). Elisir di Trabia isn't sold anywhere, it was made as a unique gift for friends and relatives, to satiate their appetite with a touch of love."
February 1, 2016 | No Comments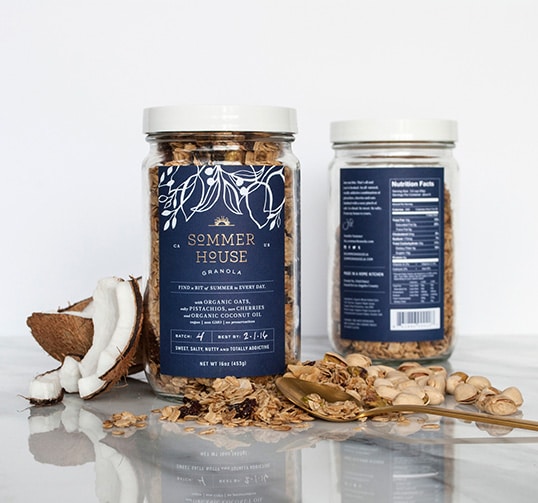 Designed by Project M+ | Country: United States
"Born of love for her self-proclaimed granola connoisseur husband, Jennifer Sommer's granola comes from the heart. This salty, sweet, nutty, crunchy treat is genuinely irresistible.
Originally dubbed Obsessed granola, Sommer House gained an early following of foodie aficionados. Obsessed as people were, the name just didn't ring true. M Plus developed the name and packaging design for Sommer House, synonymous with her own name and her delicious recipe she created in her home kitchen. More than just an epicurean delight, Sommer House embodies a beloved place, the joys summer time, and delights from the inside out."
February 1, 2016 | No Comments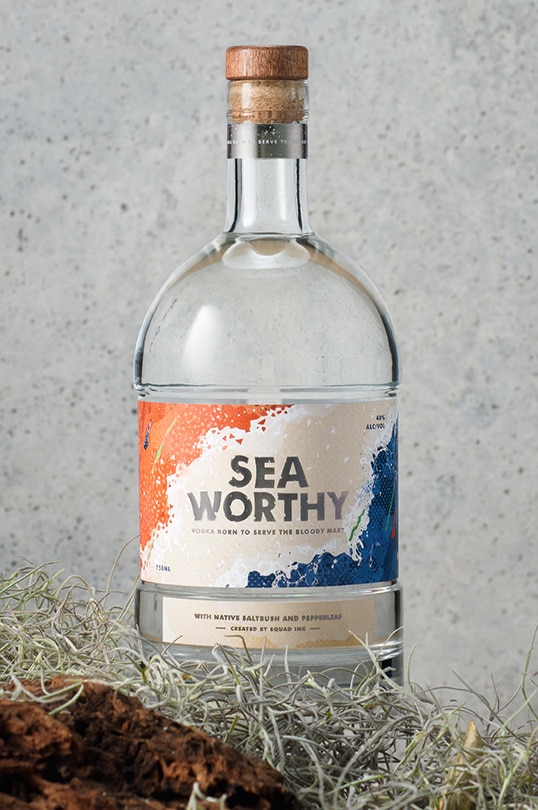 Designed by Squad Ink | Country: Australia
"We constantly find ourselves dreaming up product ideas that bridge the gap between design and product development. Seaworthy Vodka is one of those ideas that we're proud has made it off the pages in our scrapbook and into production!
Inspired by the Australian seaside and the glorious Bloody Mary cocktail –Seaworthy's unique taste profile is navigated by the native Australian botanicals of Saltbush (recalling sea-like flavours), Dorrigo Pepperleaf, Lemon Myrtle and Coriander seed.
Seaworthy explores the relationship between land and sea: Two powerful forces coming together to represent the creation of something intriguing and exciting through the complex profile of earthy spice and salty, sweet sea flavour notes. We captured the energy and drama of land and sea colliding through a striking illustration applied to a full circumference bottle label that draws in consumers from all angles."