April 26, 2009 | 2 Comments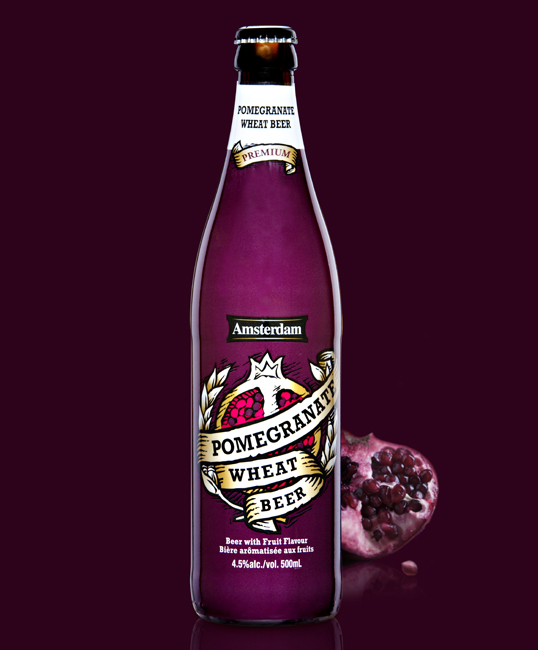 Designed by Brand & Tonic | Country: Canada | Font: Rockwell
"Fresh work from under-the-radar boutique Brand & Tonic Inc., puts a seasonal crown on Amsterdam Brewery's award-winning Pomegranate Wheat Beer."
December 13, 2010 | No Comments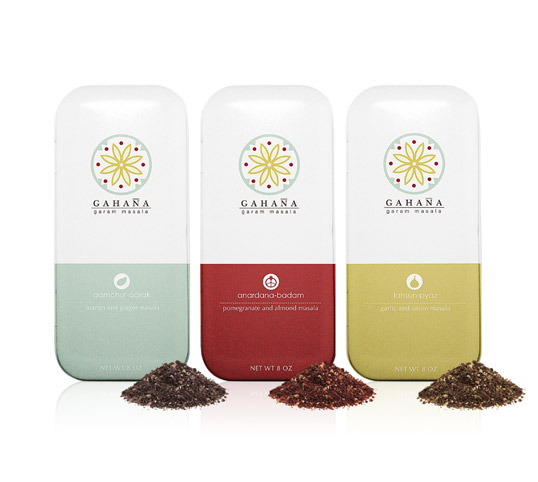 Designed by Christopher Vicente | Country: United States
"Gahaña is a line of Indian spice mixtures (masala) created for a branding and packaging project. This lines of spices consist of three mixed flavors: mango/ginger, pomegranate/almond and garlic/onion. In this project I tried to focus on designing something that's normally very traditional looking and giving it a more contemporary feel. Flavor identification was also very important when it came to the branding of this product. The colors as well as the flavor symbols were the two main things that I used to set the three flavors apart while making sure that there's continuity within the line of products."
October 29, 2010 | No Comments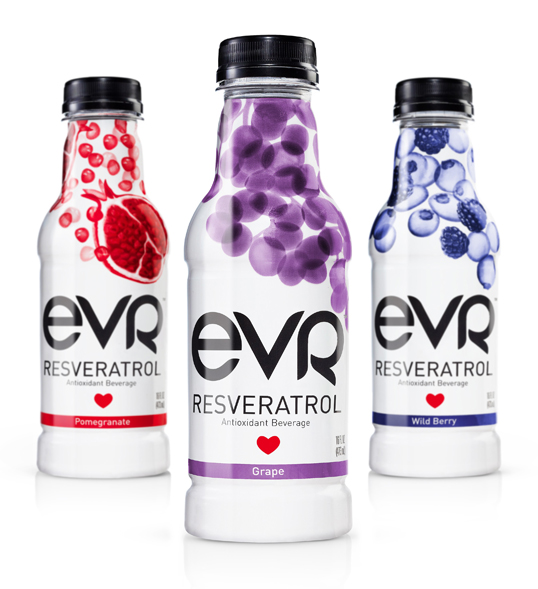 Designed by Dragon Rouge | Country: United States
"The new brand positioning, name, logo and packaging was created by Dragon Rouge, a global branding and design consultancy. "The first challenge for the Dragon Rouge team," says Eric Zeitoun, president of the New York office of Dragon Rouge, "was to remove all associations with alcohol for the beverage.  Initially, Preventiv Waters' flavors were named 'Pomegranate Pinot,' 'Cabernet Grape,' and 'Berry Bordeaux,' referencing three red wine grape varietals."
Dragon Rouge helped develop the new brand positioning, built around the brand idea of fueling 'positive momentum' for a healthy lifestyle for the target consumer who tends to be proactive in their lifestyle and attitude when it comes to health management.
February 15, 2009 | No Comments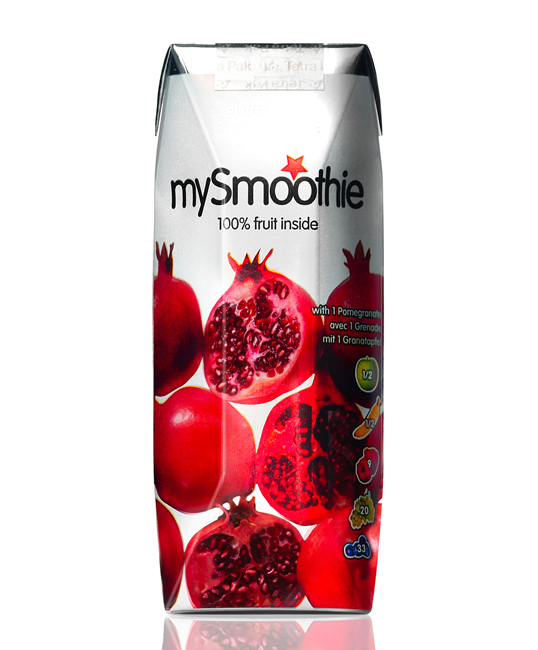 Designed by LA+B | Country: Sweden
"A 100% fruit smoothie made with love in Sweden. Pictured is the pomegranate, and a limited edition in a delicate POS stand. mySmoothie is available in US, Europe and Asia."
February 4, 2009 | 1 Comment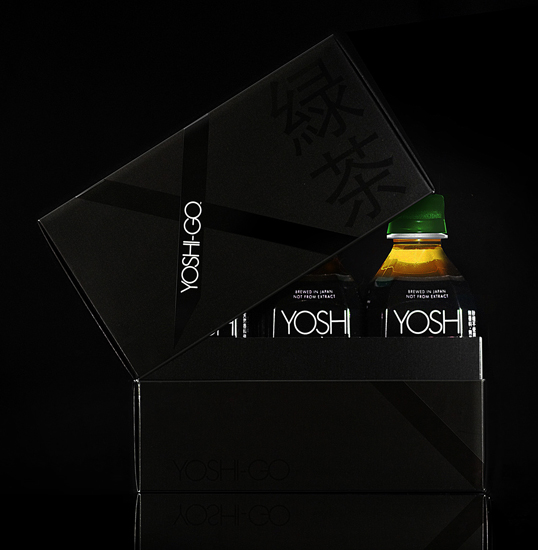 Designed by LA+B | Country: Sweden | Font used: Futura
"Yoshi-Go, a new range of green teas released in Asia and Europe. The product is a traditional japanese RTD green tea infused with anti-oxidant ingredients, to bring the two trends of Europe and Asia together.
The square bottles comes in a sophisticated black sleeve, with highlighted colours, Yellow (original flavour with a dash of lime), Blue (Detox, with blueberries and pomegranate, and Pink (with ginger and ginseng). A gift pack of three is a limited item across Europe.
The brand identity is developed by Love for art and Business, LA+B, Stockholm Sweden. (AD Sarah Sheppard, PM Frida Berggren, D Magdalena
Adaktusson, CD Jonas Lundin) (who also packaged myysmoothie, recently pictured in UK's Wallpaper magazine)"