November 13, 2015 | No Comments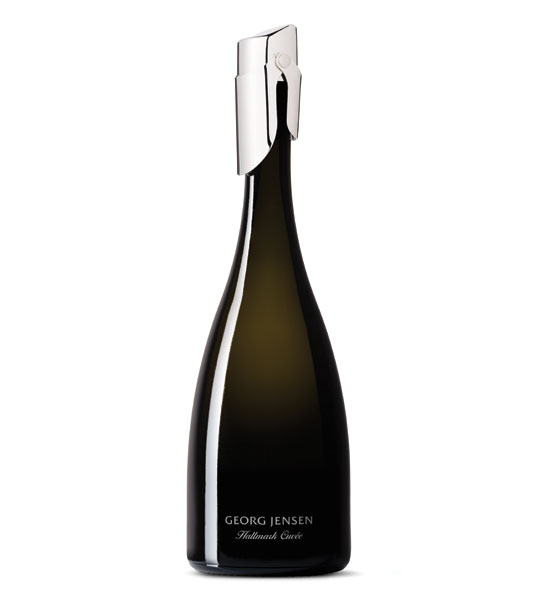 Designed by Denomination | Country: Australia
"Leading drinks design specialist Denomination (formerly The Collective Design Consultants) has joined forces with Danish design house Georg Jensen to produce an innovative sparkling brand featuring a re-sealable closure and a sleek, elegant packaging design.
Designed for luxury Tasmanian brand Heemskerk, the Georg Jensen Hallmark Cuvée was a collaboration of creative minds – Georg Jensen and Denomination – each bringing a shared appreciation of refinement and minimalism, and a wealth of experience in their respective fields.
Denomination set out to capture the hallmark qualities of Georg Jensen craftsmanship and timeless aesthetic when designing this first-to-market re-sealable closure that is a permanent and integral feature of the sparkling wine packaging.
October 30, 2015 | 3 Comments
Designed by Pearlfisher | Country: United States
"Pearlfisher has created the brand for the world's first distilled non-alcoholic spirit, Seedlip.
In a drinks market saturated by sugary soft drinks and a bevy of alcoholic offerings, Seedlip is the first brand of its kind – a sophisticated and craft driven spirit that is also non-alcoholic. Combining six individually distilled barks, spices and citrus peels, Seedlip's refined and complex blend is poised to disrupt the way consumers think about adult non-alcoholic beverages. Pearlfisher's challenge was how to communicate Seedlip's powerful challenger proposition through artfully executed branding."
October 20, 2015 | No Comments
Designed by Established | Country: United States
"Created in 2003, Cosmedicine is founded upon a legacy of European-based aesthetics treatment. The company operates with an ethos and philosophy rooted in accordance with its originating professional standard of high-quality, results-based, luxurious yet affordable skincare. Established's 2015 rebrand of Cosmedicine elevates the containers to the quality of the formulations. Notable distinctions include ombre-colored cylinder packages, hand-applied seal embellishments, and embroidered drawstring duster bags for travel and storage."
October 8, 2015 | No Comments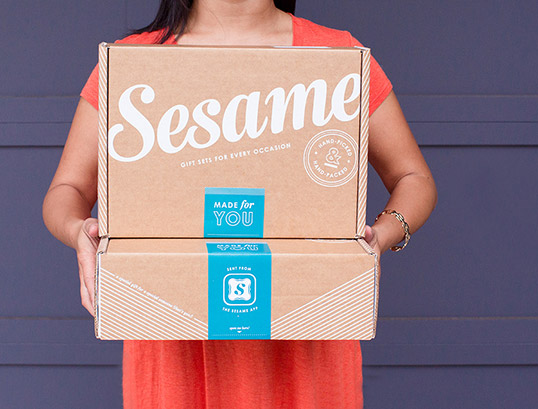 Designed by Jaclyn Lee | Country: United States
"Aimed at providing an over-the-top unboxing experience, our newly designed gift box, reflects the fun, exciting experience of receiving a surprise at your doorstep, while also showcasing the gorgeous, artisanal products we curate into our gift boxes.
Each Sesame gift set includes a kraft gift box designed with playful messaging and bold patterns, an enjoyment guide featuring vibrant imagery and details about each gift set item, luxurious vellum concealing the items, and a personalized message card slipped into a sleeve. A vibrant, Sesame blue, wrap-around sticker seals the gift set and adds a pop of color to the outer gift box. While the gift box acts as a neutral backdrop, which allows the gift items to take center stage, it is a stunning addition to the unboxing and gift set experience."
September 28, 2015 | No Comments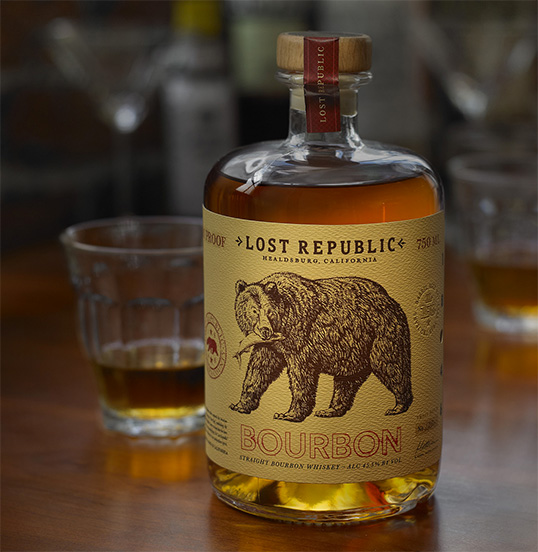 Designed by Auston Design | Country: United States
"Sonoma County's Dry Creek Distilling Co. presented Auston Design Group with the challenge of creating the brand image and package design for their new bourbon brand, Lost Republic. The only direction given was their desire for branding that represented a monumental three week span in California history; the California Republic.
Also known as the Lost Republic, due to its short existence of only a few weeks during the summer of 1846. American insurgents declared their independence from Mexican rule by hoisting the new California Republic flag over the town of Sonoma. After 26 days the U.S. government had taken control of California."
August 27, 2015 | No Comments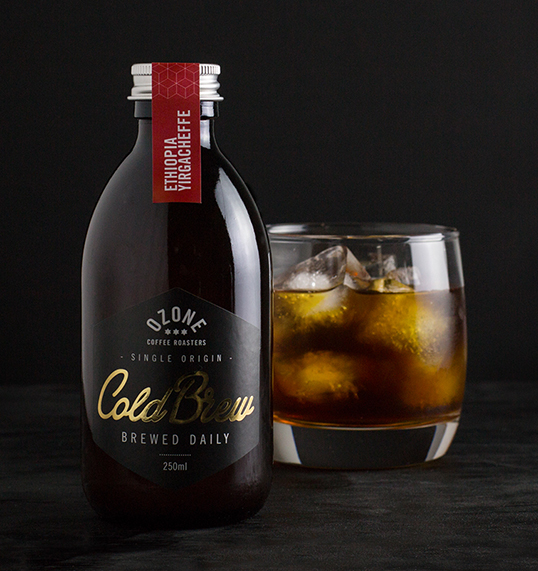 Designed by Macfarlanes Assist | Country: New Zealand
"The Ozone Coffee Cold Brew were designed to serve both New Zealand and United Kingdom specialty coffee markets. The cap labels provide a proof of seal and indicate the origin of the single brewed coffee. The brown bottle is a nod to the days of old – vessels for rejuvenating elixirs and home-brewed beer. Presented on a hexagonal label, the gold foiling of the product label captures the eye and reinforces the attention to detail and craft that goes into making each brew by hand."
July 1, 2015 | 1 Comment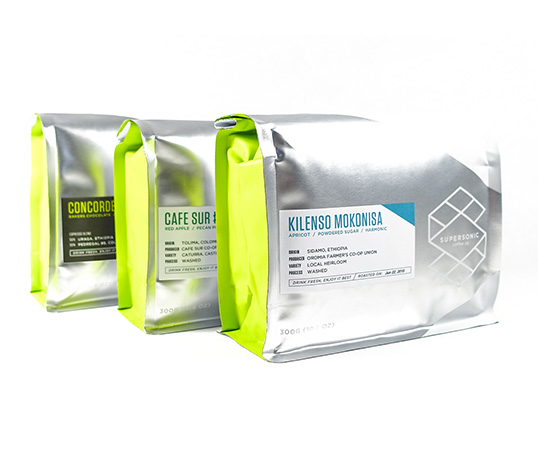 Designed by Brian W. Jones | Country: Sweden
"Supersonic was born with the mission to create a world class specialty coffee company. Apart from enjoying delicious coffee, the founders of the company also believe in the value of design and its power to differentiate, so it has been integral to the company from the very start. From the name itself, to the packaging and future coffee shops, the brand has positioned itself to stand apart from the bespoke aesthetic that is all too common in the industry."
April 28, 2015 | 1 Comment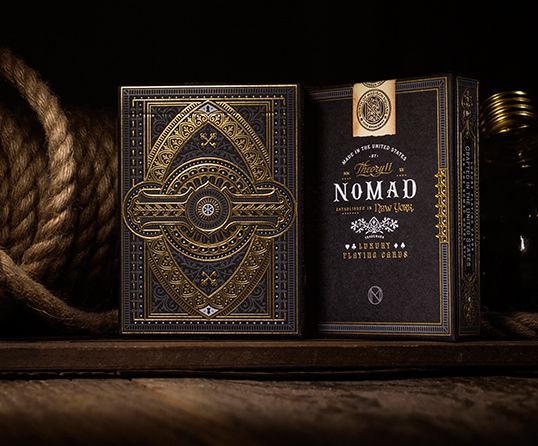 Designed by Chad Michael | Country: United States
"NoMad Playing Cards from theory11 were produced in collaboration with The NoMad Hotel in New York City. In the 19th century, The NoMad District of New York was the meeting place of the era's elite – from Oscar Wilde to Charles Dickens, Mark Twain to Nikola Tesla. Our vision was to create a deck of cards that would serve as a monument to The NoMad. The result is a timeless blend of beauty and elegance."
February 15, 2015 | No Comments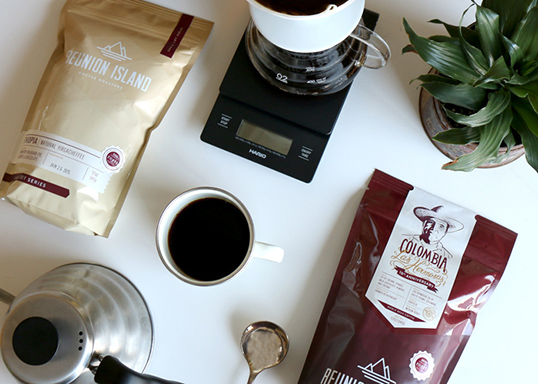 Designed by Reunion Island Coffee | Country: Canada
"In 2014, Reunion Island Coffee Roasters undertook the largest rebranding project in the company's 20 year history. The goal was to evolve the brand into a better space that reflected all we aim to be: quality-focused, sustainable, customer-driven, progressive and approachable. The natural place for us to begin this process was with our most public-facing packages: our 12 oz retail bags."
December 25, 2014 | 1 Comment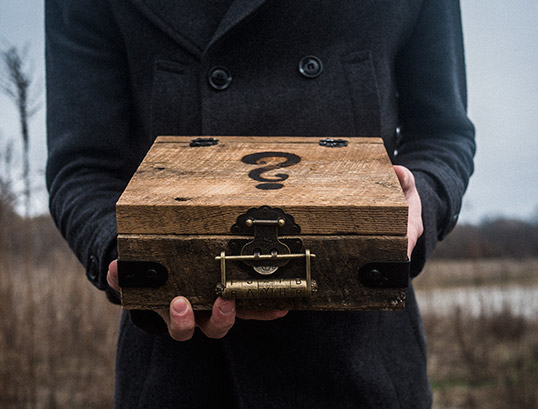 Designed by Theory11 | Country: United States
"An all-new edition of The Mystery Box, produced by theory11 in collaboration with JJ Abrams, Bad Robot, and 826 National. Featuring black on black foil design, individually hand-wrapped and sealed for you alone to discover.
The choice to open the box, or not, is yours.
With inspiration from JJ's original Mystery Box – received as a gift from his grandfather – this new Mystery Box contains 12 premium, designer playing cards with art direction by JJ Abrams and Jonathan Bayme. Many secrets reside within.
The set is available individually for $9.95, or in an iron-branded wooden lockbox for $150. Proceeds benefit 826 National, a remarkable charity that promotes creative writing classes in schools and workshops across the USA."