April 28, 2009 | 2 Comments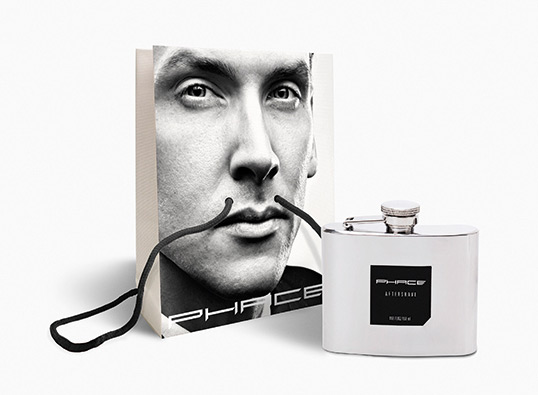 Designed by George Lin | Country: Canada
More work from the IDEA Program at Capilano University. This time George Lin sends us some of his projects.
April 27, 2009 | 14 Comments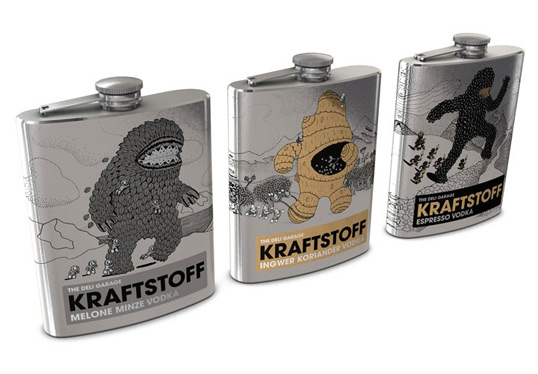 Designed by KOREFE | Illustration: Heiko Windisch | Country: Germany | Font: ITC Avant Garde Gothic
"The flasks can hold 0.2 litres. The writing is in German, the flavours are espresso, ginger-coriander and melon-mint. The package design won an award at this year's German Art Director's Club (ADC) Competition."
April 26, 2009 | 2 Comments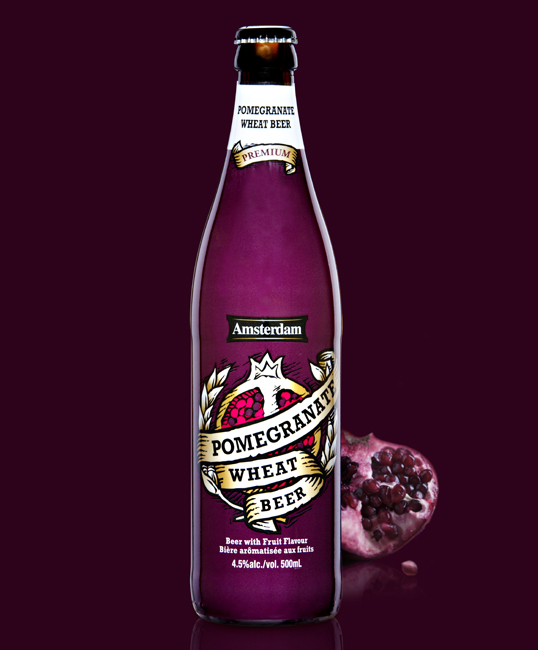 Designed by Brand & Tonic | Country: Canada | Font: Rockwell
"Fresh work from under-the-radar boutique Brand & Tonic Inc., puts a seasonal crown on Amsterdam Brewery's award-winning Pomegranate Wheat Beer."
April 23, 2009 | 2 Comments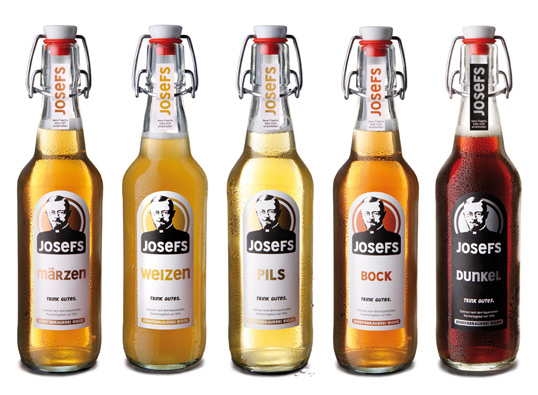 Designed by Humberto Gregorio | Country: Germany
"The JOSEFS Brewery is a small brewery founded in 2002 and located in Sauerland, Germany. It is an integrative and social company. The brewery's employees are mainly physically handicapped. I designed a brand for this company with a new corporate font, new packaging and other ambient media."
April 22, 2009 | 7 Comments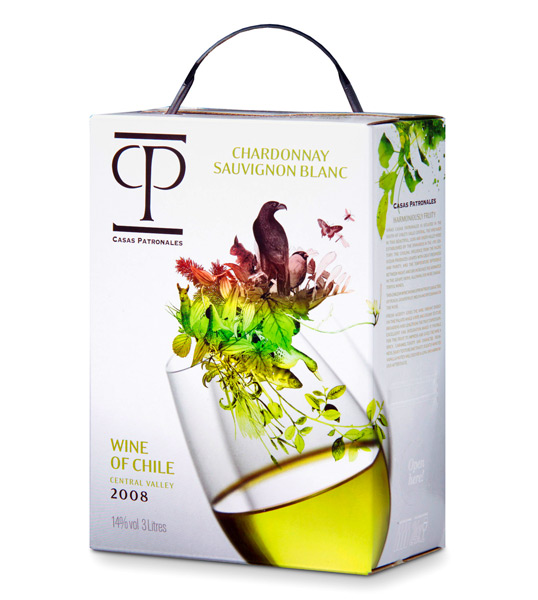 Designed by Motherland | Illustration: Mattias Käll | Country: Sweden | Buy it
Casas Patronales is a Chilean wine designed by Swedish design firm Motherland. Mattias Käll is responsible for the lovely collage of plants and animals that adorns the packaging.
April 21, 2009 | 1 Comment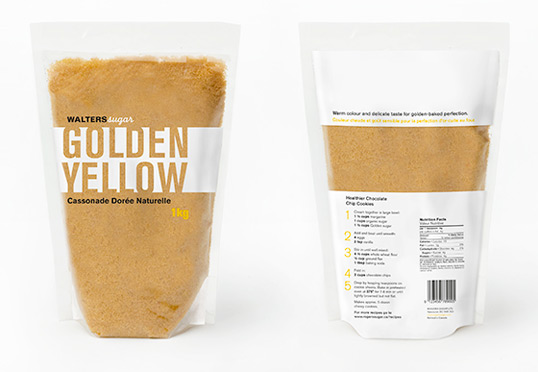 Designed by Felicia Hildebrandt | Country: Canada
Recent Capilano University IDEA graduate Felicia Hildebrandt sent in a few of her projects.
"This package redesign solves the problem of flimsy bags of brown sugar that spill easily. Walters Sugar resealable bag stands on its own and reduces clumping and spilling. Simple typography and design reflect ease of use and showcase the golden sugar."
April 20, 2009 | 2 Comments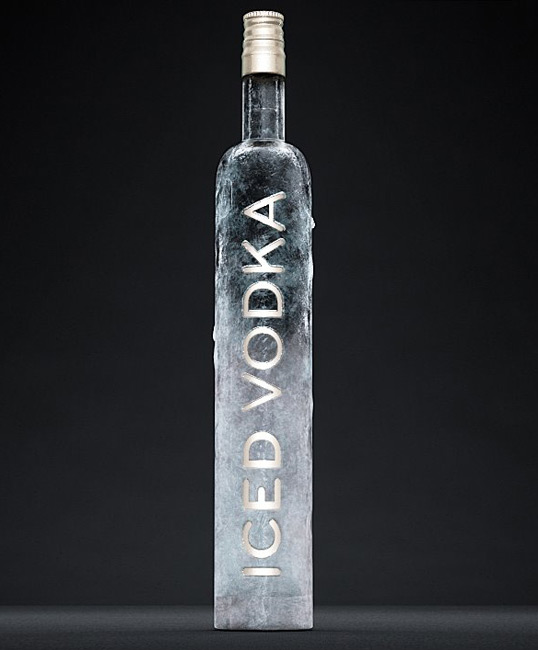 Designed Marc Praquin | Country: France
"This ice made bottle was designed for fancy clubs by Marc Praquin in Paris. It ended up not being produced because of cost factors."
Via Packaging | UQAM

April 18, 2009 | 13 Comments
A few students in Package Design BFA who are studying at the Fashion Institute of Technology in New York sent us their work.
April 18, 2009 | No Comments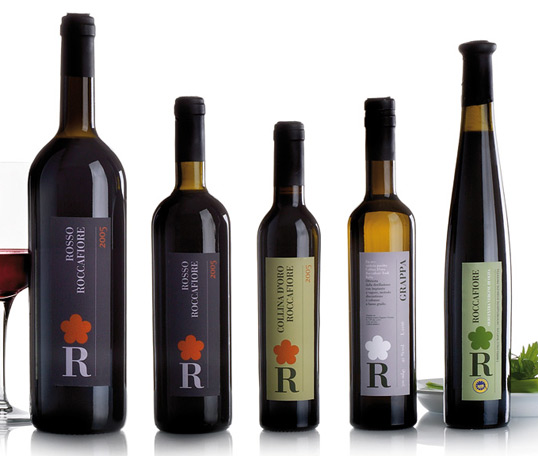 Designed by Iceberg | Country: Italy | Fonts used: Bodoni
"Iceberg created the corporate identity for "Roccafiore". In a successive step, the studio has developed the labels for wines and olive oil bottles.  The style is modern and minimalistic trough the use of few colours and only graphics. Bodoni gives elegance and sobriety. "Fiorfiore" and "Prova d'autore" are part of top line wines of the cellar. The shots were made to present the wines through a folder containing cards with description of the products of "Roccafiore" wine-cellar."
Continue…
April 15, 2009 | 1 Comment
Designed by Pentagram | Country: United States
"Kit Hinrichs and Erica Wilcott worked with the San Francisco Symphony to design the identity and promotional materials for the city's famous bi-annual Black and White Ball—a 5,000 person black-tie block party that took place on May 31 and featured over a dozen performers including Seal, Blues Traveler and Afrika Bambaataa performing in six venues arrayed in front of City Hall.
The mark suggests the evening's various entertainment venues at the same time as it references a modern city block. Its modular form allowed for a high degree of design flexibility and visibility across a range of communications from invitations to street banners while presenting an updated look and feel for this traditional city event that began back in 1956."