May 27, 2009 | No Comments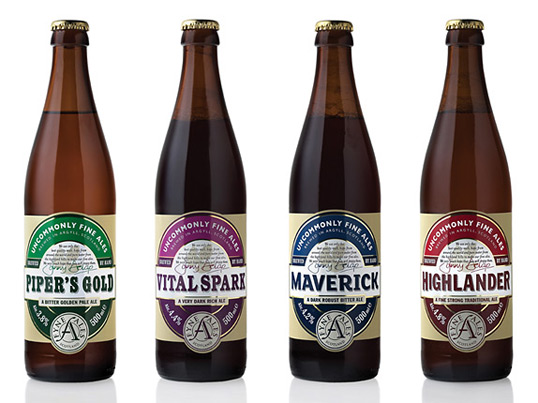 Designed by Good | Country: United Kingdom
"Fyne Ales at the head of Loch Fyne is what you might call a cottage industry. Started by Jonny Delap and his wife Tuggy, the brewery has grown up in their former farm buildings. Award winning and sought after by those in the know, the only thing holding it back was its presentation. We created a strong family theme, which is colourful but straight -forward, like the team behind these great beers, but the real personality lay in the fun you can have doing Sweet F.A."
May 26, 2009 | 9 Comments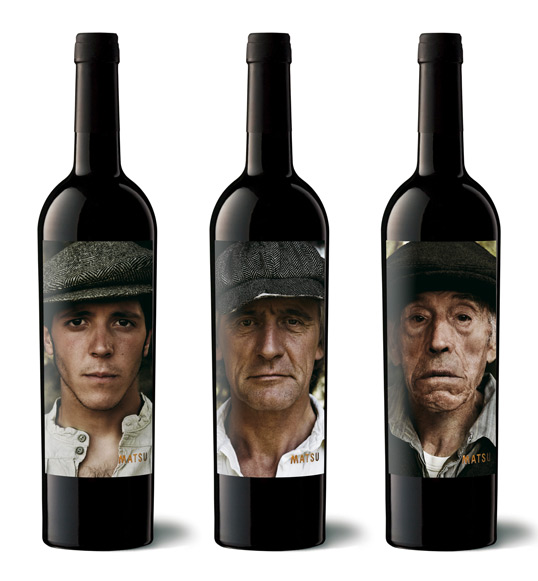 Designed by Moruba | Country: Spain
"Moruba has created the branding and packaging for Matsu, an organic winery from the Toro D.O. Matsu is a modern a project for sustainable viticulture that brings together a unique collection of high expression wines.
The solution adopted is faithful to Matsu's philosophy, his image has been stripped from all sorts of tricks to link directly with nature and with the people who cares about it. Thus, the Matsu's wine triology, 'El Pícaro', 'El Recio' and 'El Viejo' are represented by a portraits series of three generations that devote their lives to the field. Each one personality's embodies the characteristics of the wine that gets its name.
The renowned photographers, Bèla Adler and Salvador Fresneda, have been chosen by Moruba for the portraits realisation that brings life to the characters of Matsu."
May 22, 2009 | 1 Comment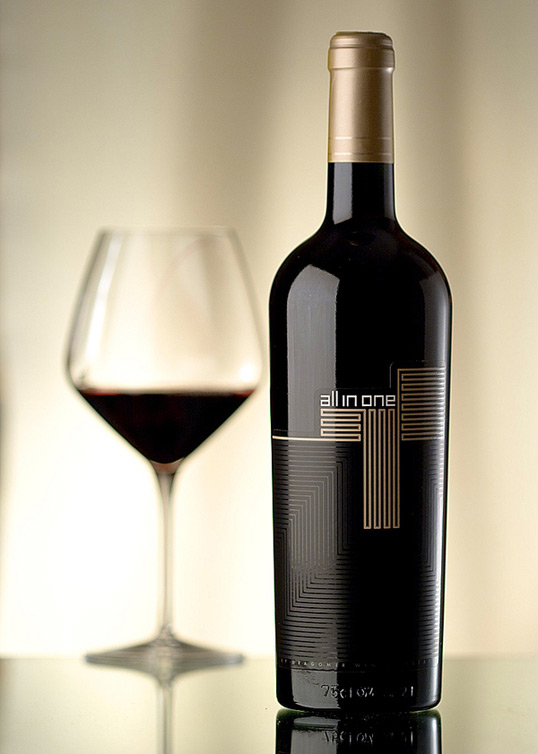 Designed by Jordan Jelev | Country: Bulgaria
"All In One wanted to look absolutely modern and stylish. I have used lots of lines and basic geometry to make this label more recognizable."
May 20, 2009 | 4 Comments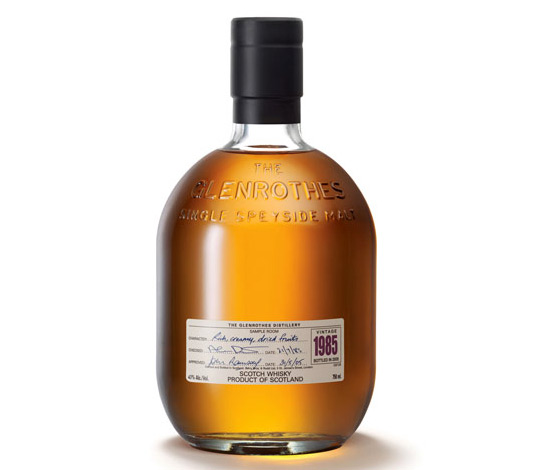 Designed by Holmes & Marchant | Country: United Kingdom
"For centuries, the folks behind The Glenrothes made blended whiskeys, mingling different vintages to make the perfect malt. But in 1994, the company broke with tradition and began offering single-year vintages in limited editions — so limited, in fact, that some years they didn't offer one, because it didn't meet their exacting standards. Luckily, 1985 was a good year."
We'd love to know who is responsible for this beautiful bottle.
Via Esquire
May 19, 2009 | 5 Comments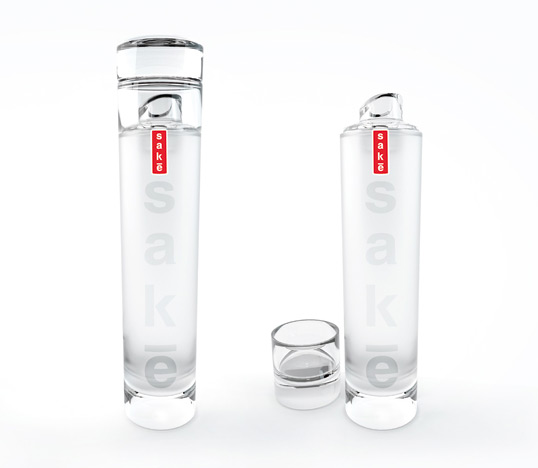 Designed by B&T | Country: France
"SAKÉ. The product's shape was inspired by the Japanese bamboo, and the cap of the bottle doubles as a sake cup."
May 14, 2009 | No Comments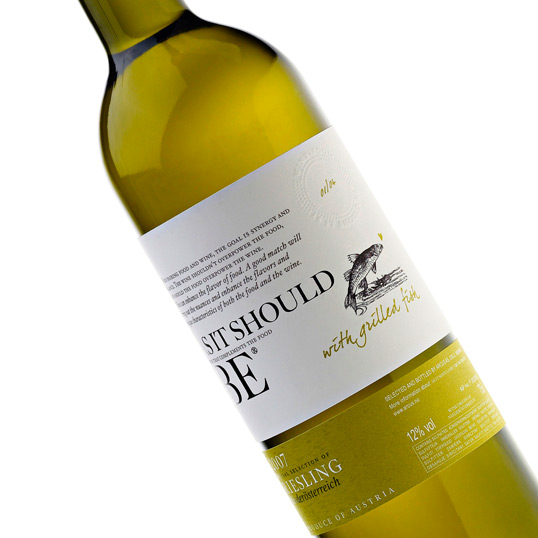 Designed by DesignersJourney | Country: Norway
"Food+Wine Concept. The idea for this wine was aiming to help all that people that dont know which wine to choose for which food. The result is a modern yet trustworthy and tasteful label."
May 9, 2009 | 16 Comments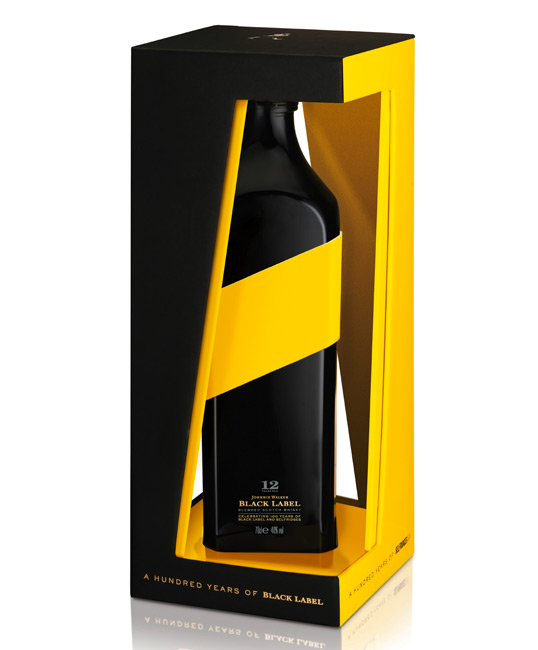 Designed by Bloom | Country: United Kingdom | Font: Engravers
"We've just designed a limited edition bottle to mark the 100 year anniversary of both Johnnie Walker Black Label and Selfridges. Each of the 100 bespoke bottles produced has a real leather label and is individually numbered. Exclusive to Selfridges, each bottle costs £100."
May 4, 2009 | 1 Comment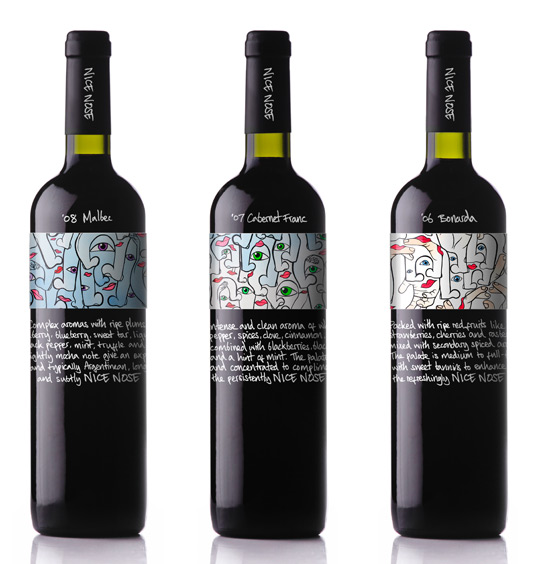 Designed by Robot-food | Country: United Kingdom
"Robot-food was tasked to produce a new boutique label for a series of high-end wines from the RPB Winery in The Mendoza region of Argentina.
The aim was to appeal to a new younger generation of full-bodied red wine lovers. The team managed this through direct descriptions, combined with unique illustration to set the brand apart and compliment each wine's distinct character.
Each single grape wine has a subtly unique flavour and has been limited to less than 1000 cases."
May 3, 2009 | 1 Comment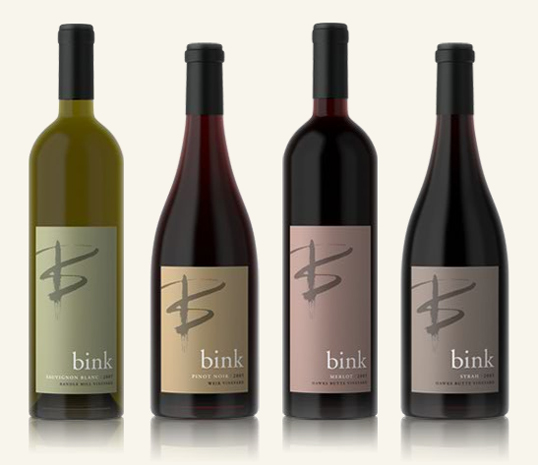 Designed by The Engine Room | Country: United States
"Bink Wines are acclaimed artisan wines, hand crafted small lots of sustainably grown fruit from premier vineyards in the hills of the Yorkville Highlands, Mendocino County in California."
May 1, 2009 | 2 Comments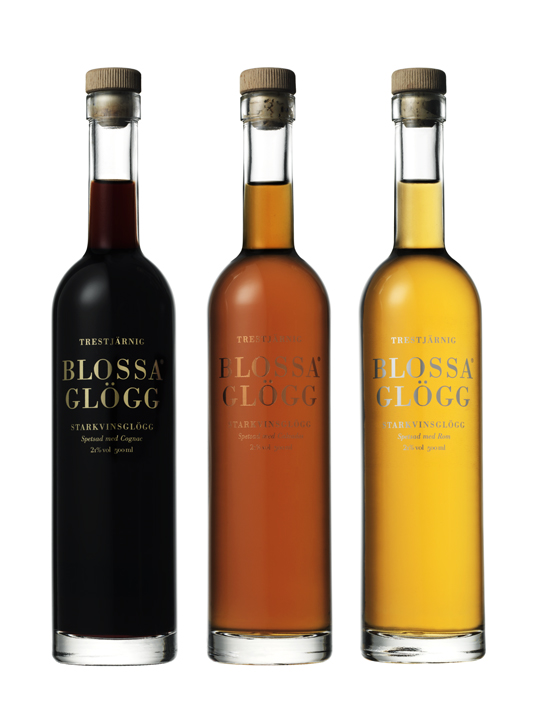 Designed by BVD (Blidholm Vagnemark Design) | Country: Sweden | Font: Bodoni
"With the launch of Blossa Trestjärnig Calvados the Trestjärnig series of Trestjärnig Cognac and Trestjärnig Rom is complete. This premium series is the finest and highest alcohol content of all the Blossa Glögg products.
A series of three products in the Blossa family represents the premium range of Blossa products. A tall, thin, clear glass bottle was custom designed for this product series and communicates the sophisticated elegance of the nature of the series. Gold, Silver and Copper colours within the typography form a complementary suite and represent the content of each product, cognac, rum and calvados. The colour of the liquid itself is custom blended to visually communicate the flavour and provide a clear color coding between the three products. The typography is consistently Bodoni, as is the logo, keeping the graphic language simple and unified."