August 7, 2009 | 4 Comments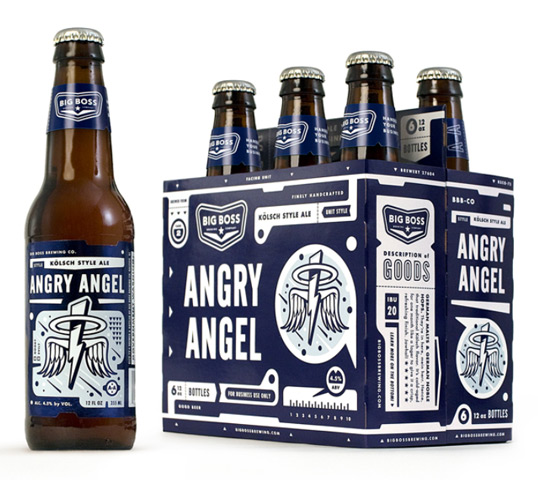 Designed by McKinney | Country: United States
North Carolina based McKinney developed and designed Big Boss Brewing's new identity when the company came under new ownership. Pulling inspiration from the new owners' love of World War II aircraft, McKinney created these uniquely named and detailed package designs.
August 4, 2009 | 2 Comments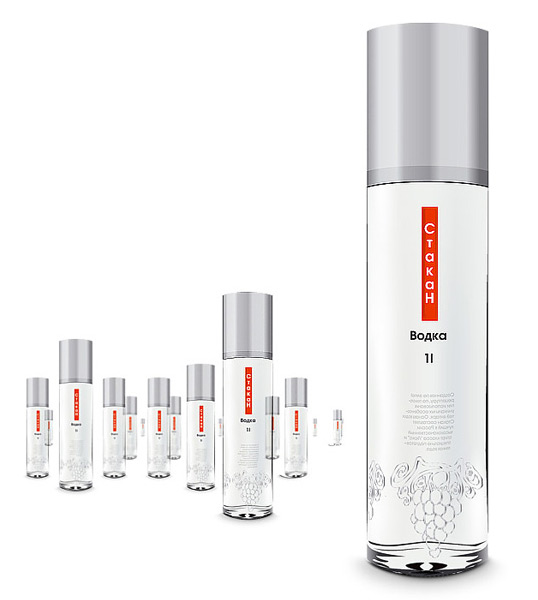 Designed by Studio 40.0 | Country: Russia
Beautiful packaging produced by Russian design company Studio 4.0. The cleanliness and simplicity of the design gives these bottles a very upscale fashion feeling.
July 31, 2009 | 2 Comments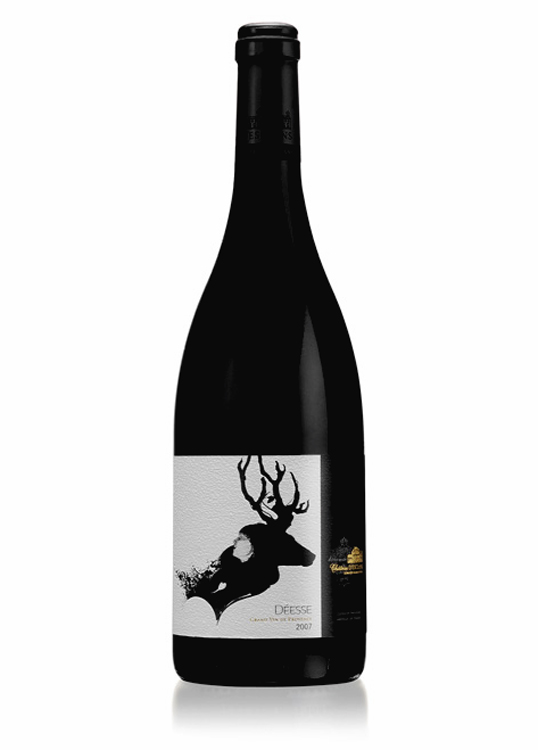 Designed by Design Bridge & Von | Country: United Kingdom
July 29, 2009 | 4 Comments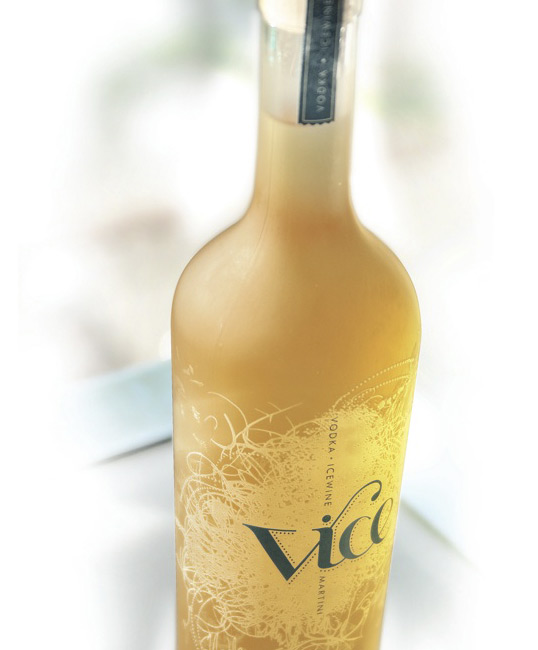 Designed by Insite Design | Country: Canada
"The owners of the highly regarded Niagara winery, Vineland Estates, had a great idea. To combine their award winning VQA Niagara icewine with pure Canadian vodka and create the world's first single pour vodka icewine martini.
Devilishly simple and wonderfully elegant, the resulting nectar was nothing less than luxuriously decadent indulgence in a glass. Insite was asked to create a brand, name and package that would keep up with such a potentially hot potato — a look that would carry  premium weight while remaining approachable and cross consumer compatible.
July 24, 2009 | 1 Comment
Designed by Osamu Akatsu | Buy it
Beautiful astrologically inspired designs from for Meteor Wines. The rich color of the wines acts as a nice backdrop for the packaging.
July 18, 2009 | 4 Comments
Designed by Feedback | Country: Spain
"The name of this white wine, Turonet ("hill" in Catalan) refers to the physical space where the cellar is at the Mas Can Colomé Estate. The label design has been thought to be tagged and numbered by hand to transmit the values of craftsmanship associated with this small family winery. We have replaced the cap with an original pin and added a seal as a symbol of quality. This elegant presentation is complemented with the individual case and the special bottle, engraved with the name of the winery."
July 16, 2009 | 3 Comments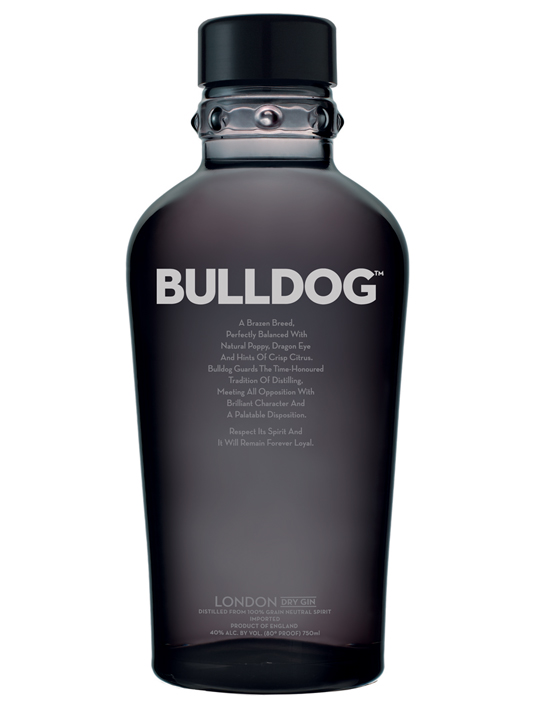 Designed by Flow Design | Country: United Kingdom
July 13, 2009 | 9 Comments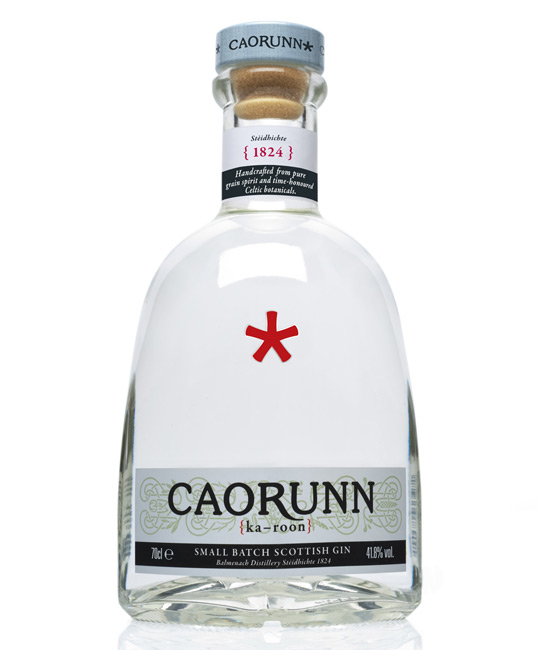 Designed by Navyblue | Country: United Kingdom
"Influenced by the Scottish Art Nouveau movement, the unique five-sided base of the beautifully handcrafted Caorunn bottle and the symbolic asterisk represent the five Celtic botanicals.
"We're extremely excited to be launching Caorunn this summer, a truly Scottish Gin, the only one which is made at a working malt whisky distillery," said Iby Bakos, Brand Manager. "The perfectly balanced recipe of eleven hand-picked botanicals – including the infusion of five Celtic botanicals – ensures its naturally balanced flavor that works perfectly in cocktails. We're confident it will attract the attention of bar tenders and mixologists alike."
July 11, 2009 | 1 Comment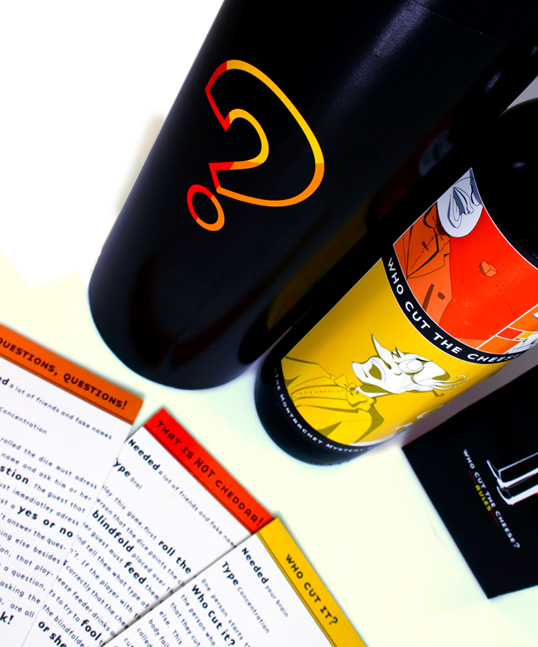 Designed by Jason Lorne Giles | Country: United States
Jason is a recent graduate of the Pennsylvania State University graphic design program.
"Who Cut The Cheese?: The Montrachet Mystery Game" is a self-promotional wine game that offers a new perspective to the wine drinking experience. The wine would be sent out to clients on Blame Someone Else Day, which is the first Friday the 13th of the year. Players would spin the wheel and choose the character card's rules that accompany each color. All characters were named after stinky cheeses and each has his/her own back story. The rules revolve around accusing people of various things or cheese/wine tasting."
July 10, 2009 | No Comments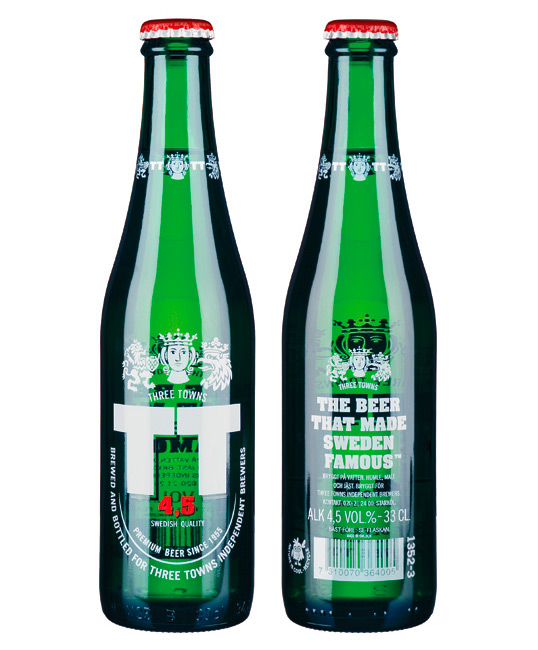 Designed by Entire, in association with Farfar | Country: Sweden
TT (Three Towns) brand and packaging design.