June 30, 2009 | 3 Comments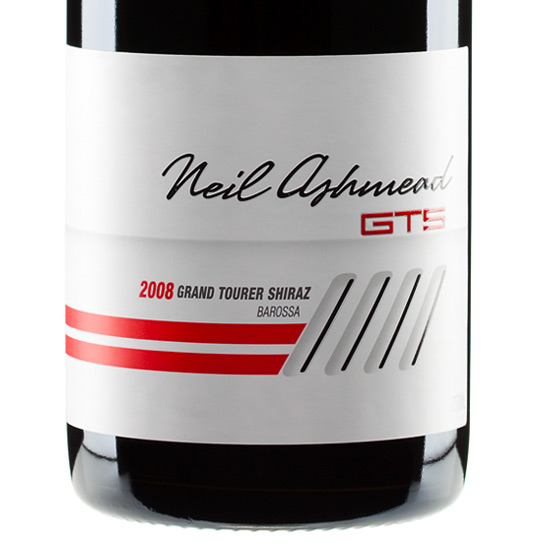 Designed by FULLER | Country: Australia
"FULLER recently completed Elderton's Neil Ashmead GTS (Grand Tourer Shiraz), a tribute wine who's packaging fittingly celebrates the life and loves of the late Neil Ashmead, a passionate South Australian wine man who had a lust for life and a love of fast cars.
Playing on Neil's passions and reflecting his outgoing personality, the design pays homage to the Holden GTS – complete with go-fast stripes, shark gills and topped with a 6-speed gear stick.  A winner's wreath neck-label completes the package.
A package that is unique and takes a risk – just like the man himself."
June 30, 2009 | 3 Comments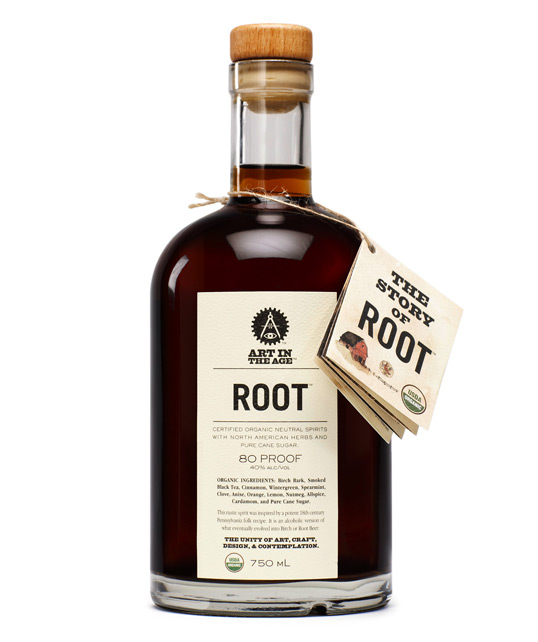 Designed by Art in the Age | Country: United States
"At 80 proof, ROOT is unlike anything else on the market today and is the first true American liqueur since the Pre-Prohibition Era.
It is lively, and rose gold in color, this rustic spirit has a full, rich smoky flavor, inspired by an 18th century Pennsylvania folk recipe, which eventually evolved into Birch or Root Beer. The recipe stems from Root Tea, which goes back to the 1700s, when Native Americans taught the recipe to settlers. Over generations, Root Tea grew in potency, particularly in Pennsylvania, where the ingredients grew in abundance. During the Temperance Movement, a Philadelphia pharmacist removed the alcohol and ironically rechristened it Root Beer. This is our creation and interpretation of a genuine potent, Root Tea.
ROOT is a certified organic spirit made with North American herbs and pure cane sugar. All botanicals are painstakingly selected and tested for purity. Using all natural, organic ingredients, like anise, birch bark, cloves and cardamom, with hints of spearmint and citrus, the sugarcane based liquor is distilled in limited batches to ensure maximum quality."
June 29, 2009 | No Comments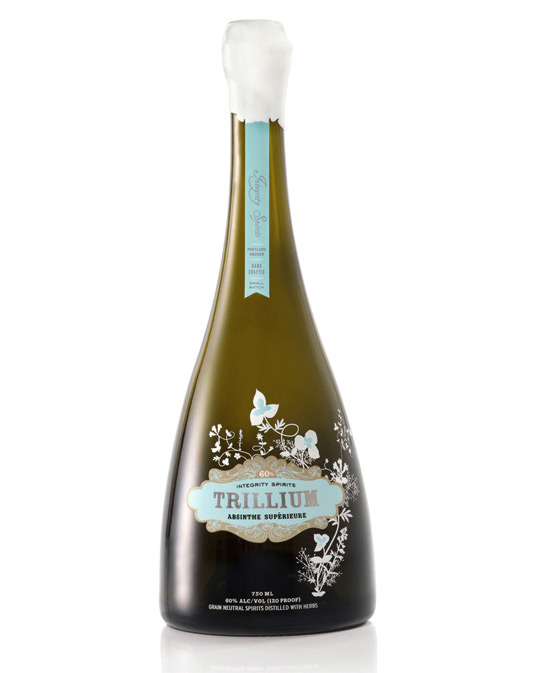 Designed by Jared Milam & Lily Chow | Country: United States
"Trillium Absinthe is one of the first legally produced absinthe's in the United States. Its another great spirit from Integrity Spirits in Portland Oregon.
The bottle has a distinct shape that communicates the elegance and ritual of absinthe. The botanicals used to make the absinthe are represented on the outside of the bottle in the label design. The bottle itself, is sealed with a wax cap. The layers of the design echo the complexity of the absinthe within.
Lily Chow, a close friend was designer. I was Art Director and QA throughout production. It took a long 6 months to go through government regulations. The bottle, and booze, are perfect."
June 24, 2009 | 2 Comments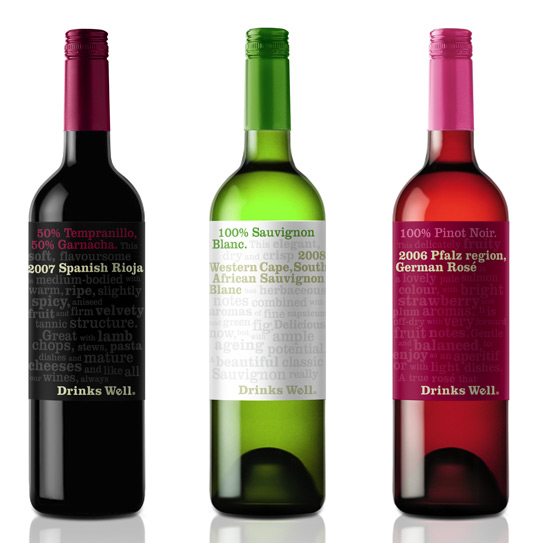 Designed by Robot-food | Country: United Kingdom
"The aim was to create a supermarket friendly label to appeal to the mass market. If a large retail channel or wine supplier wants an own brand with a clear message, offering delicious, good value, ready to drink wine, 'Drinks Well' is the ideal solution.
The visuals include three very different wines from separate countries and the label descriptions clearly state what the average consumer needs to know. They have uniform characteristics, starting with the grape variety, then a brief summary, followed by the region of origin and wine variety. Lastly is a detailed description that ends with a unique sentence backing up the fact that the wine 'Drinks Well'.
The range can include as many wines as required and there is clear colour distinction between the reds, the whites, and the rosés.
Robot-food is now targeting 'Drinks Well' to wine distributors and supermarkets in the hope that they will want to take the brand on."
June 23, 2009 | 11 Comments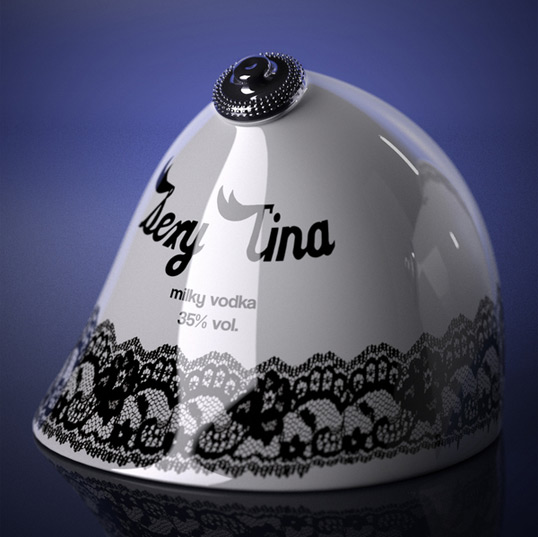 Designed by Pavel Gubin | Country: Russia
I love this concept! I can just see people drinking straight from the bottle with this package.
"Sexy Tina. 35 % vol. Milky strong liquor (irish cream). Also it is recommended for fans to drink from a throat."
June 22, 2009 | 35 Comments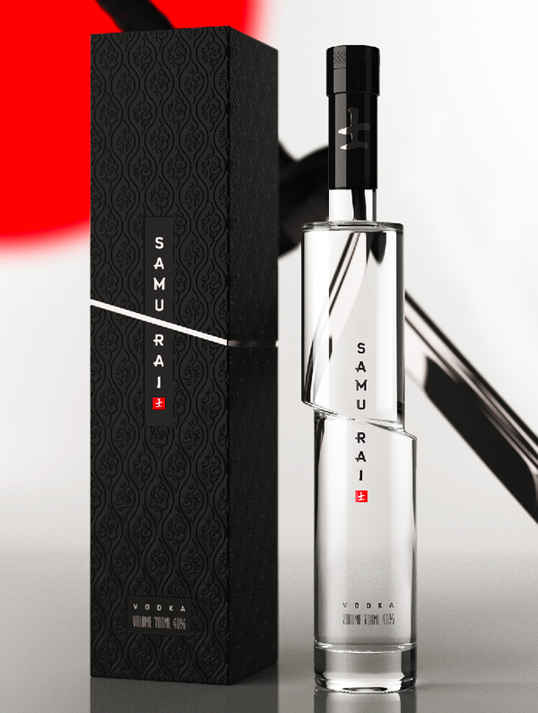 Designed by Arthur Schreiber | Country: Russia
Amazing package design concept from Russian designer Arthur Schreiber. He'd love to bring this concept to life, so if any of our readers are interested please let him know.
June 20, 2009 | No Comments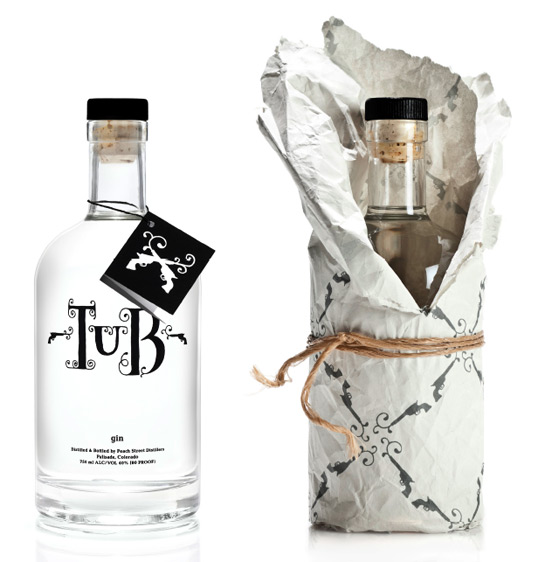 Designed by Red Tettemer | Country: United States
"Red Tettemer teamed up with their friends at Colorado-based Ska Brewing Co. to launch Tub Gin, a new spirit that appeals to martini drinkers and gin joint patrons alike.  Tub is distilled by Ska Brewing Co.'s custom Peach Street Distillers. Red Tettemer developed the product's unique Prohibition-era branding and bootlegger-themed collateral merchandise."
June 17, 2009 | 4 Comments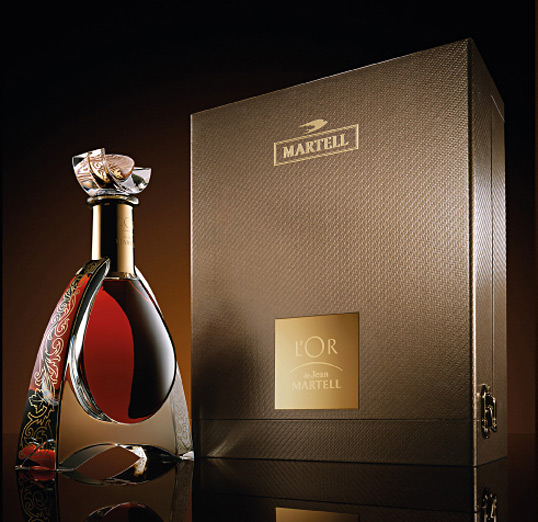 Designed by Dragon Rouge | Country: France
"Already one of the world's leading brands of cognac and enjoying growing success in Asia, Martell is actively pursuing its strategy of expanding its presence in the world of luxury goods. For this reason, the company has decided to launch an ultra-premium product designed to embody the very essence of Martell cognacs and express the spirit of the brand among a target of exclusive connoisseurs. L'Or de Martell will be competing against the most luxurious cognacs to become Martell's sublime 'more than perfect' product.
June 16, 2009 | 12 Comments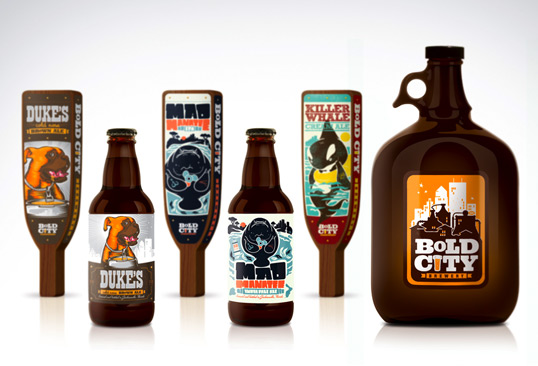 Designed by The Robin Shepherd Group | Country: United States
"In the fall of 2008, Jacksonville, Florida-based Bold City Brewery opened its doors to a community of thirsty beer connoisseurs without a local brew to call their own.
Headed by a mother-son team, Bold City sought a look that would bring character and identity to their selection of brews—as well as tie the beer to its hometown.
June 14, 2009 | 2 Comments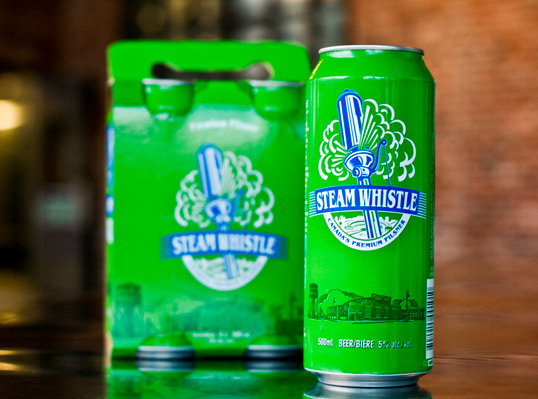 Designed by Steam Whistle Brewing | Country: Canada
"To extend the microbrewery's brand to a new package – 500 ml cans – to be sold across Canada in single units, retro styled 4 packs (with handle) and 24 packs (with easy-tear zipper that turns into display trays)."