July 11, 2009 | 1 Comment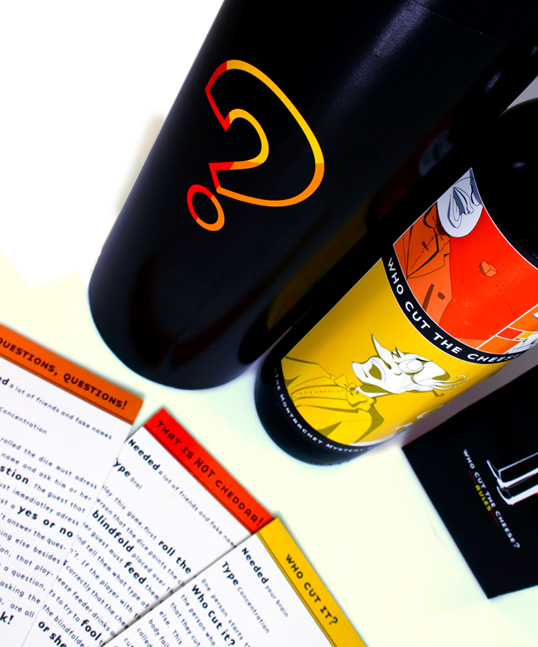 Designed by Jason Lorne Giles | Country: United States
Jason is a recent graduate of the Pennsylvania State University graphic design program.
"Who Cut The Cheese?: The Montrachet Mystery Game" is a self-promotional wine game that offers a new perspective to the wine drinking experience. The wine would be sent out to clients on Blame Someone Else Day, which is the first Friday the 13th of the year. Players would spin the wheel and choose the character card's rules that accompany each color. All characters were named after stinky cheeses and each has his/her own back story. The rules revolve around accusing people of various things or cheese/wine tasting."
July 10, 2009 | No Comments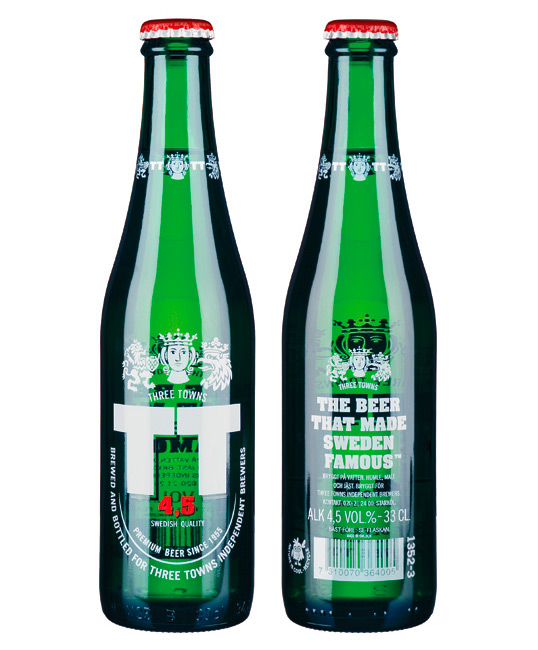 Designed by Entire, in association with Farfar | Country: Sweden
TT (Three Towns) brand and packaging design.
July 9, 2009 | 14 Comments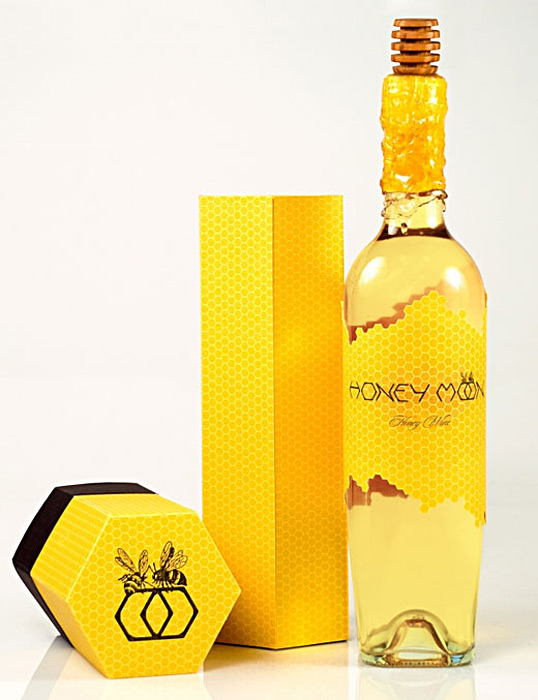 Designed by Lauren Golembiewski | Country: United States
"Honey Moon is a promotional wine bottle that would be sent out for the first day of summer. The concept is based on the the first full moon in June, which occurs near the first day of summer. It is seen as the most optimal time to harvest honey and thus, called the honey moon. The bottle would be sent to new clients, as we start our honeymoon for our sweet new business relationship. I also developed the typeface that was used for the logo."
July 8, 2009 | No Comments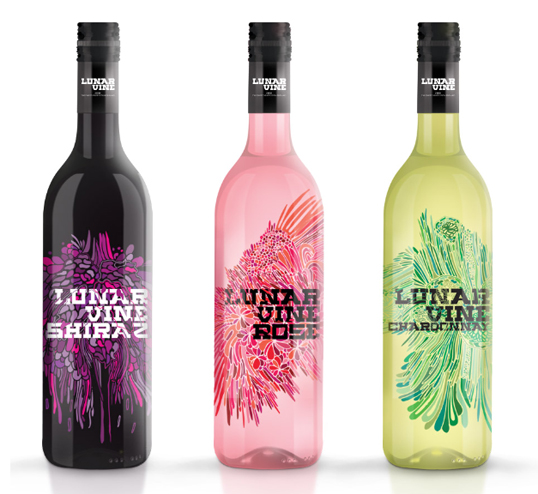 Designed by Death By Colour | Country: United Kingdom
This isn't actually a concept that went to shelves but it'd be lovely if somebody ran with these, as they're really beautiful bottle designs.
July 6, 2009 | 2 Comments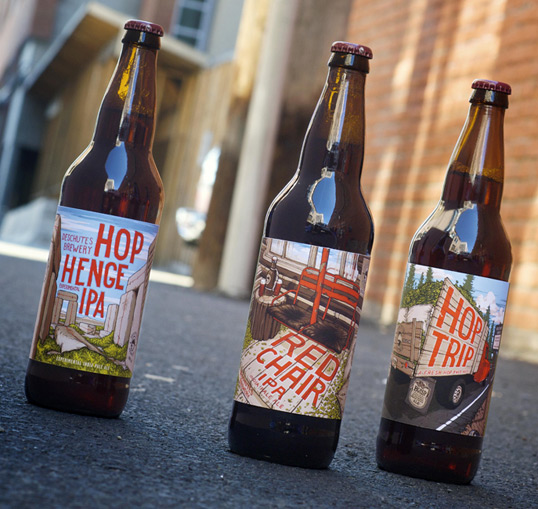 Designed by Adam Haynes | Country: United States
Beautiful labels for Deschutes Beer from Oregon based illustrator Adam Haynes. Be sure to check out his portfolio for some solid illustration work.
July 5, 2009 | 10 Comments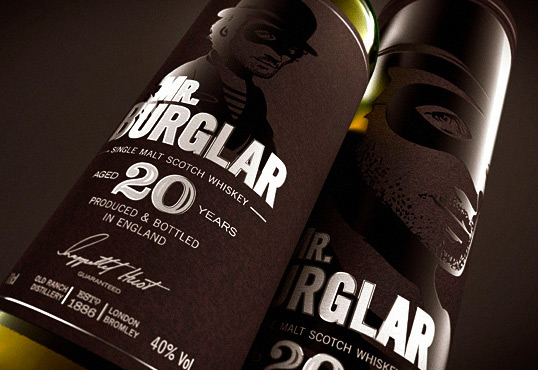 Designed by Fantasist | Country: Romania
"A self initiated project to design the packaging for a whiskey bottle.
The idea: I wanted to tell the real story behind the brand through the packaging itself. Thus, Mr. Burglar is born, a brand with an attractive packaging meant to highlight an intrinsic peculiarity of high quality spirits. The central element is Mr. Burglar himself, a gentleman whose style matches the essence of the brand.
To further enhance the concept I used thermosensitive paper. Once buyer touches the label, their fingerprints become visible, creating a tactile connection with the product."
July 3, 2009 | 6 Comments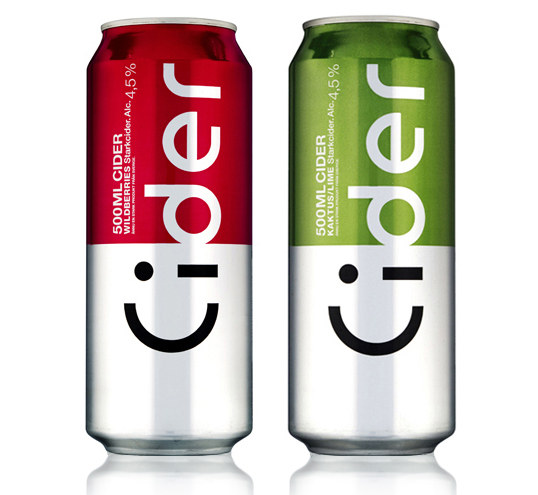 Designed by Amore | Country: Sweden
"After launch, Cider immediately took second and forth place on the Swedish cider sales list, and has been top five ever since. Amore has won numerous awards for the design of Cider. With zero other marketing efforts, Cider has sales and distribution in Norway, Italy and Germany."
July 1, 2009 | 4 Comments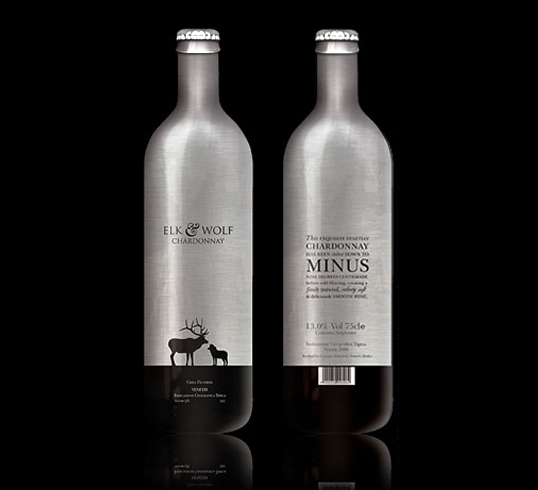 Designed by SocialUK | Country: United Kingdom
"Packaging for unique, super chilled wine, presented in an aluminum bottle".
June 30, 2009 | 3 Comments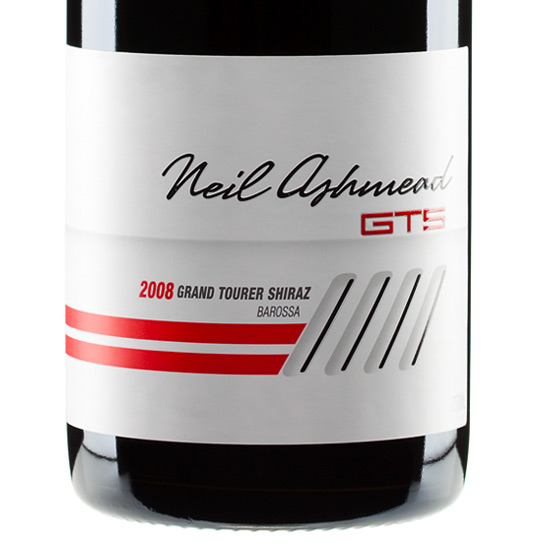 Designed by FULLER | Country: Australia
"FULLER recently completed Elderton's Neil Ashmead GTS (Grand Tourer Shiraz), a tribute wine who's packaging fittingly celebrates the life and loves of the late Neil Ashmead, a passionate South Australian wine man who had a lust for life and a love of fast cars.
Playing on Neil's passions and reflecting his outgoing personality, the design pays homage to the Holden GTS – complete with go-fast stripes, shark gills and topped with a 6-speed gear stick.  A winner's wreath neck-label completes the package.
A package that is unique and takes a risk – just like the man himself."
June 30, 2009 | 3 Comments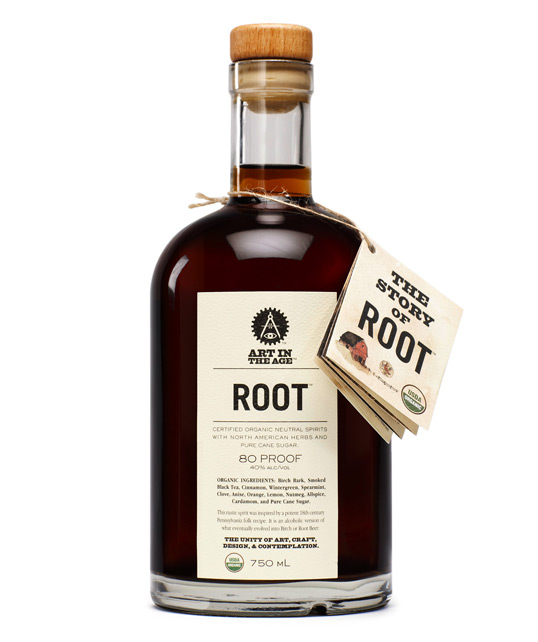 Designed by Art in the Age | Country: United States
"At 80 proof, ROOT is unlike anything else on the market today and is the first true American liqueur since the Pre-Prohibition Era.
It is lively, and rose gold in color, this rustic spirit has a full, rich smoky flavor, inspired by an 18th century Pennsylvania folk recipe, which eventually evolved into Birch or Root Beer. The recipe stems from Root Tea, which goes back to the 1700s, when Native Americans taught the recipe to settlers. Over generations, Root Tea grew in potency, particularly in Pennsylvania, where the ingredients grew in abundance. During the Temperance Movement, a Philadelphia pharmacist removed the alcohol and ironically rechristened it Root Beer. This is our creation and interpretation of a genuine potent, Root Tea.
ROOT is a certified organic spirit made with North American herbs and pure cane sugar. All botanicals are painstakingly selected and tested for purity. Using all natural, organic ingredients, like anise, birch bark, cloves and cardamom, with hints of spearmint and citrus, the sugarcane based liquor is distilled in limited batches to ensure maximum quality."