April 21, 2009 | 1 Comment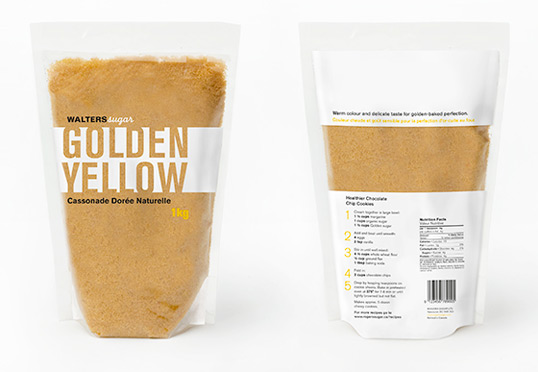 Designed by Felicia Hildebrandt | Country: Canada
Recent Capilano University IDEA graduate Felicia Hildebrandt sent in a few of her projects.
"This package redesign solves the problem of flimsy bags of brown sugar that spill easily. Walters Sugar resealable bag stands on its own and reduces clumping and spilling. Simple typography and design reflect ease of use and showcase the golden sugar."
April 20, 2009 | 2 Comments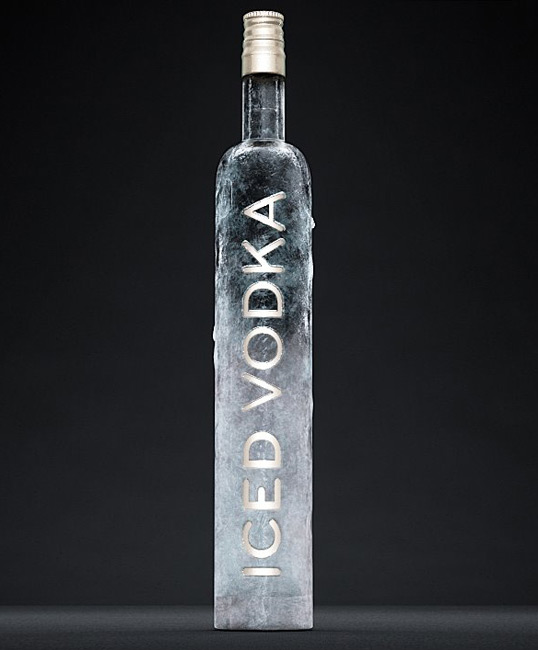 Designed Marc Praquin | Country: France
"This ice made bottle was designed for fancy clubs by Marc Praquin in Paris. It ended up not being produced because of cost factors."
Via Packaging | UQAM

April 18, 2009 | 13 Comments
A few students in Package Design BFA who are studying at the Fashion Institute of Technology in New York sent us their work.
April 18, 2009 | No Comments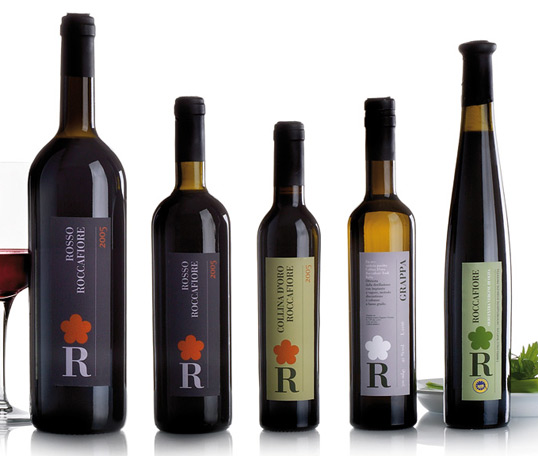 Designed by Iceberg | Country: Italy | Fonts used: Bodoni
"Iceberg created the corporate identity for "Roccafiore". In a successive step, the studio has developed the labels for wines and olive oil bottles.  The style is modern and minimalistic trough the use of few colours and only graphics. Bodoni gives elegance and sobriety. "Fiorfiore" and "Prova d'autore" are part of top line wines of the cellar. The shots were made to present the wines through a folder containing cards with description of the products of "Roccafiore" wine-cellar."
Continue…
April 15, 2009 | 1 Comment
Designed by Pentagram | Country: United States
"Kit Hinrichs and Erica Wilcott worked with the San Francisco Symphony to design the identity and promotional materials for the city's famous bi-annual Black and White Ball—a 5,000 person black-tie block party that took place on May 31 and featured over a dozen performers including Seal, Blues Traveler and Afrika Bambaataa performing in six venues arrayed in front of City Hall.
The mark suggests the evening's various entertainment venues at the same time as it references a modern city block. Its modular form allowed for a high degree of design flexibility and visibility across a range of communications from invitations to street banners while presenting an updated look and feel for this traditional city event that began back in 1956."
April 14, 2009 | No Comments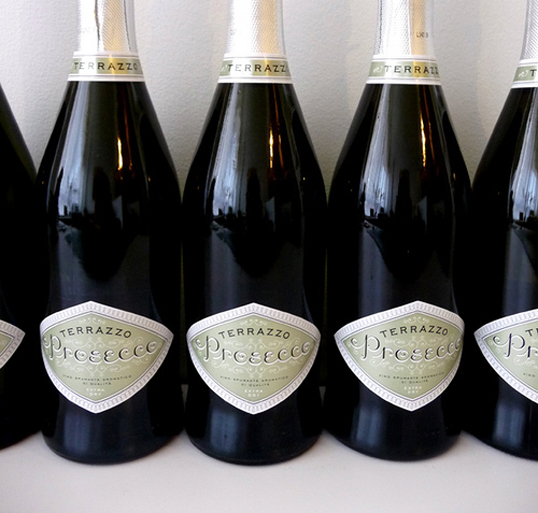 Art Direction: Louise Fili, Design & Lettering: Jessica Hische for Louise Fili Ltd. | Country: United States | Font: Copperplate
Beautiful wine label design with great care to the finer details.
April 13, 2009 | No Comments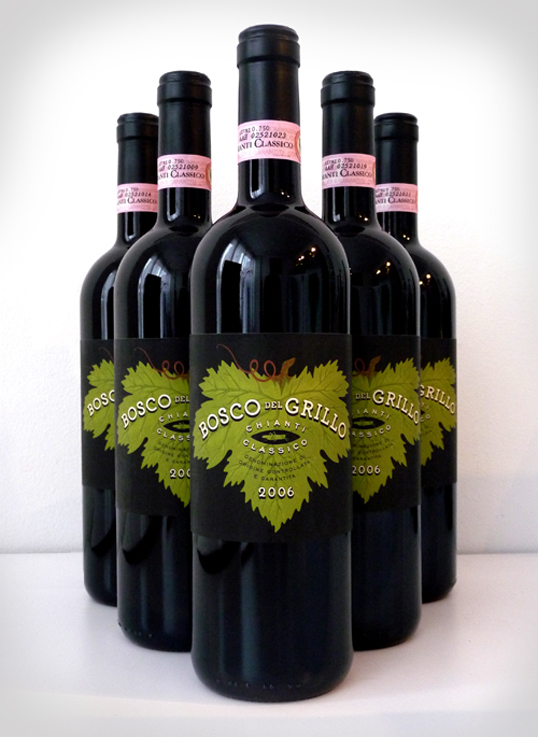 Art Direction: Louise Fili, Design & Lettering: Jessica Hische | Country: United States | Font: Archer
Bosco del Grillo is a very limited production Chianti Classico–fewer than 1000 cases were produced for this inaugural bottling. It is a blend of the finest Chianti Classico vinified by Geografico (80%) and a portion of the Merlot (20%) otherwise reserved for one of the winery's two "super-Tuscan" reds. Distinctive lots of Sangiovese and Canaiolo grapes are the result of year-round collaboration between a small group of Geografico's member growers, Geografico's staff vineyard manager, and Lorenzo Landi, Geografico's consulting enologist.
April 7, 2009 | 4 Comments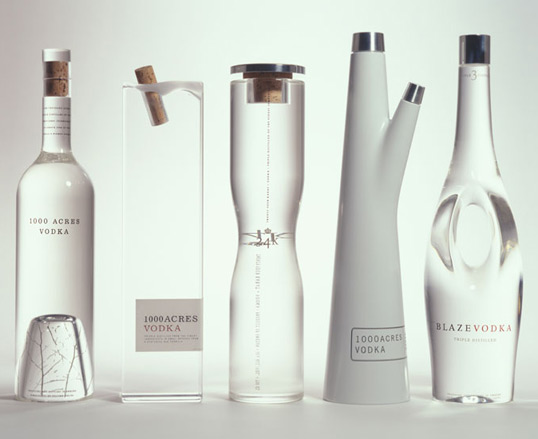 Designed by Arnell | Country: United States
Beautiful, unique and creative packaging from Arnell for 1000 Acres Vodka. This really demonstrates that there are no limits to custom glass manufacturing.
Via Daily Icon
April 7, 2009 | No Comments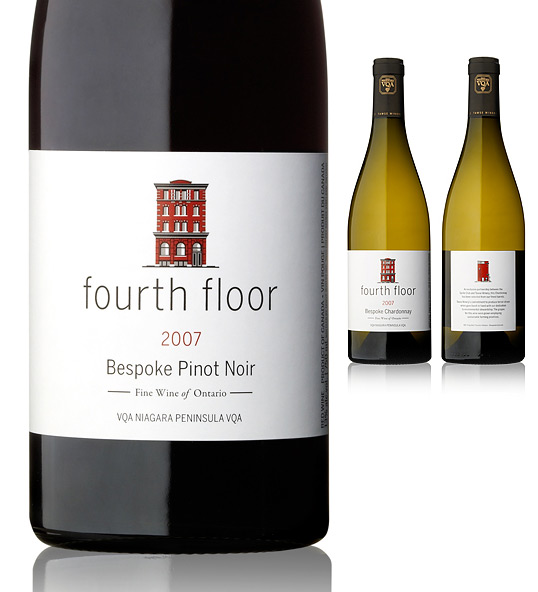 Designed by Brand & Tonic | Country: Canada
"Private members only! The Spoke Club, Toronto's not so secret exclusive hub-club for media, arts and entertainment folks just launched Fourth Floor, a select barrel bespoke wine series made by Tawse Winery. The label was awarded by contest open to club members only. Brand boutiquer's Brand & Tonic took the honors and a case of wine to boot."
April 3, 2009 | 2 Comments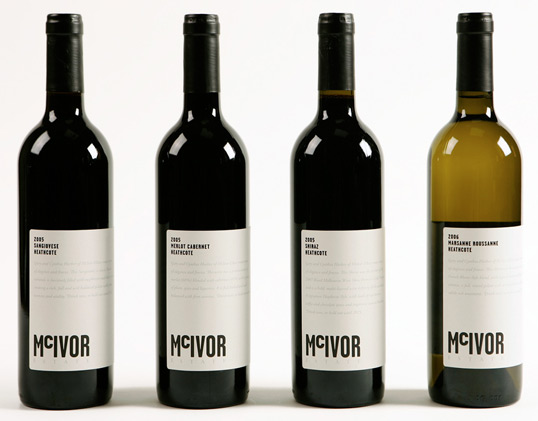 Designed by Swear Words | Country: Australia
"The true story of the man McIvor remains a mystery. Surveyor? Bushie? Local pioneer? Whatever the legend, his notoriety named a region, upon which the McIvor Estate vineyard now thrives. Located in Heathcote Victoria, the vines grow in the sought-after granitic soil amongst dramatic scenery of large granite boulders, majestic rolling hills and imposing gullies framed by the Great Dividing Range.
After many tasting sessions Swear Words came up with a bold, elegant identity and complementary packaging to communicate the essence of the vineyard and the legend."