July 3, 2013 | 1 Comment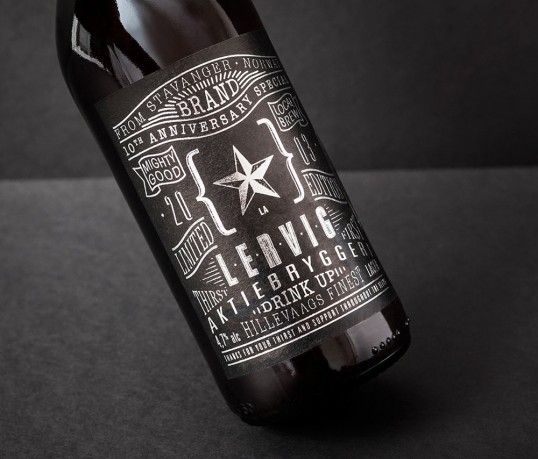 Designed by Daniel Brokstad | Country: Norway
"Lervig started their brewery back in 2003, and now as it's their 10th anniversary they decided to make a limited edition beer as a celebration, only sold directly at the brewery. The design tells the story of how it started with key words that changed from where they started and where they are now through a typography solution, that falls in similar old style category as the design style of their previous beers. The four pack consisted of 2 of each 2003 and 2013 editions and a little surprise as you open it you're welcomed with "Enjoy your lervig" written under the closing mechanism. The design was printed as silver on pure black to emphasise both the exclusivity of the limited edition beer and a suitable combination for their anniversary."
July 1, 2013 | 1 Comment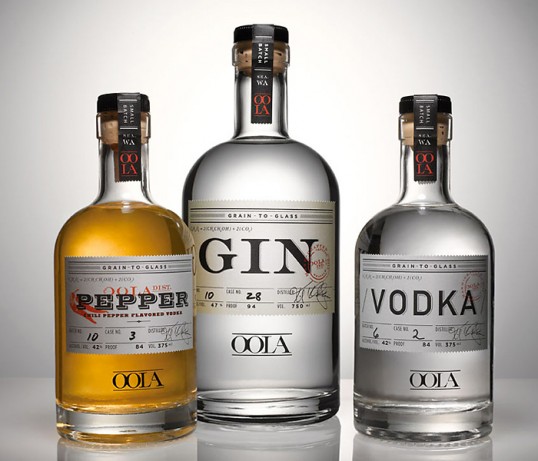 Designed by Piper Design Co. | Country: United States
"Oola Distillery is one of Seattle's first craft distilleries, producing small batches of gin, vodka, infused vodkas and whiskey. Oola's goal is 100% use of Washington state people and ingredients from grain to glass: gins in which you can taste the botanicals, distinctive vodkas, and whiskey flavorful and smooth.
The goal for the packaging design was to bring this locavore ideal to the forefront. We did this by generically naming each spirit and using typography to help depict the hand-made and down-to-earth feel of this brand."
June 22, 2013 | 1 Comment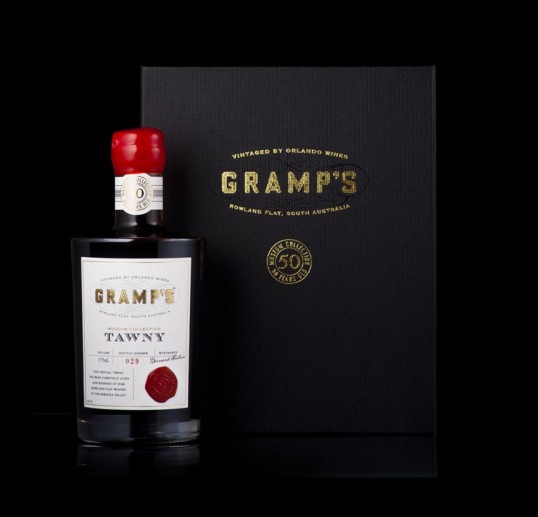 Designed by _Co Partnership | Country: Australia
"Following our refresh of the Gramp's range of premium wines, _Co were briefed to design the 50 year old Museum Tawny, the jewel in the Gramp's family crown. Great things come in small packages and in threes; the limited release of 300 x 375ml bottles, retails at AU$300 per bottle. Showcased in a luxury customised box, this rare and prestigious parcel of wine was a delight to hand craft. We chose a premium Saver Glass bottle and designed a wax seal which was hand applied to every label."
June 11, 2013 | No Comments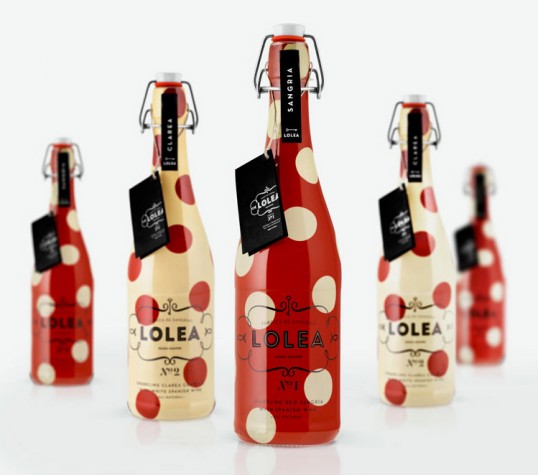 Designed by Estudio Versus | Country: Spain
"As you already know, Sangria is a typical Spanish cocktail, synonymous with social gatherings, celebration and joy. Lolea fulfills the highest expectations of quality and flavor, as well as having a new and shocking design. Lolea is a personal project of some friends who love traditional and artisan Spanish products. Lolea may be of red wine or white wine and it is offered in several presentations and sizes. It is made with high quality wine and natural ingredients.  If you like the idea and want to get us in your publication at the web page you will see much more information."
June 10, 2013 | 22 Comments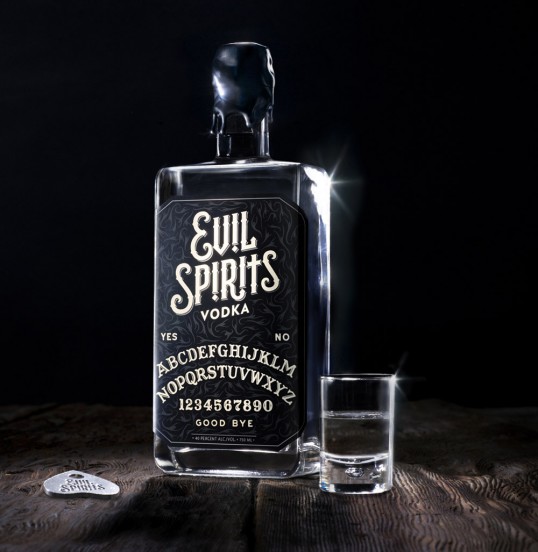 Designed by Saint Bernadine Mission Communications Inc. | Country: Canada
"Evil Spirits is a new premium spirits line that is painstakingly crafted to be sinfully enjoyed. St. Bernadine was tasked with package design and a media kit for the launch.
Evil Spirits Vodka is the product of a distilling craft so refined it must have been exchanged for diabolical favours. St. Bernadine extended this brand promise through every detail of the design language. Custom word mark? Evil. Spirit renderings in matte varnish? Evil. Recipe card? Evil. Ouiji board with commemorative cast pewter planchette? Evil. It's time to succumb to the guilty pleasure of Evil Spirits."
June 8, 2013 | 3 Comments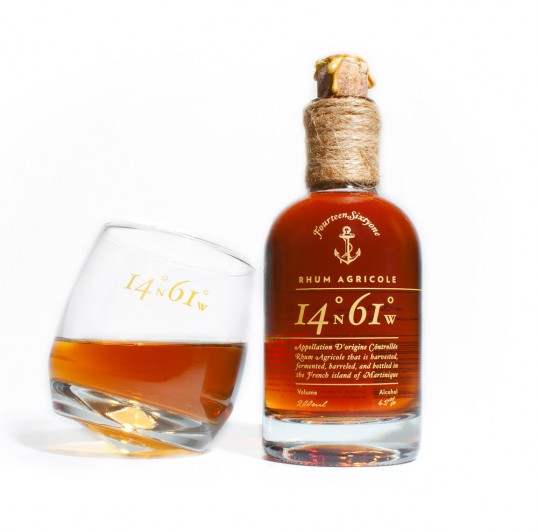 Designed by Cecilia Hedin | Country: United States
"Rhum Agricole is an exclusive rum that is distilled on the French island of Martinique in the Caribbean Sea. Compared to normal rum, rhum agricole is made out of freshly squeezed sugar cane juice, rather then from molasses.
When creating the new liquor brand, Fourteen Sixtyone, I was inspired by the old ocean fare and vintage maps (read pirates). The island of Martinique has the geographic coordinates 14°40n 61°00w, hence the chosen brand name."
May 31, 2013 | No Comments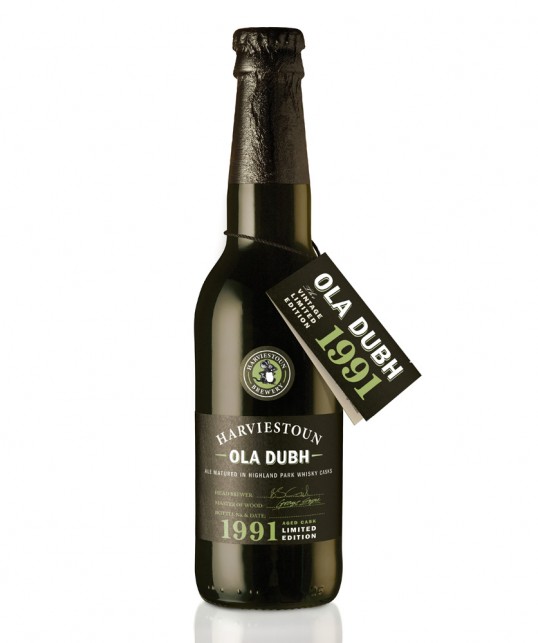 Designed by threebrand | Country: United Kingdom
"An extension of the core Ola Dubh range, the product is the first of a new range of craft beers by Harviestoun Brewery where the ale is matured in Highland Park Single Malt whisky casks.
The ale was released on 1 May in limited numbers and confirmed its premium nature by selling out in 48 hours, six weeks before it was packaged. It has captured a discerning consumer, who loves beautifully brewed craft beer, but also appreciates the subtleties offered by the whisky cask maturing process.
threebrand was tasked to create packaging for the beer that reflected the core Ola Dubh brand but signals that although an extension of the core range, it is a different edition. 
The ethos of the Highland Park Whisky look and feel were also to be taken into consideration and balanced within the design."
May 28, 2013 | 2 Comments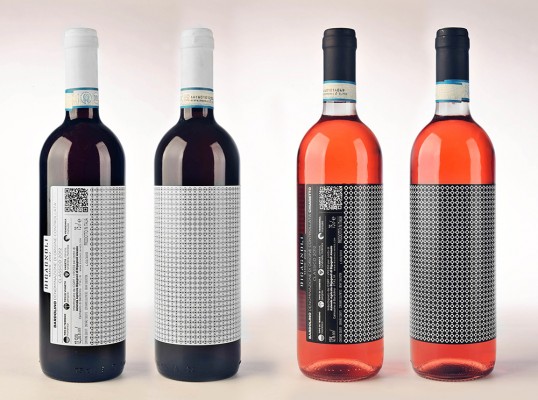 Designed by Onice Design | Country: Italy
"Bigagnoli Wines is a new wine producer in the Garda Lake area of Northern Italy. The other producers in the area often use classic labels on their bottles. Bigagnoli breaks out this habit and challenges the market norm by creating special edition wines dressed to look like perfume. A geometrical black and white pattern, different on each product enhances the luxury of the wine and embraces the bottle in a precious texture."
May 23, 2013 | 2 Comments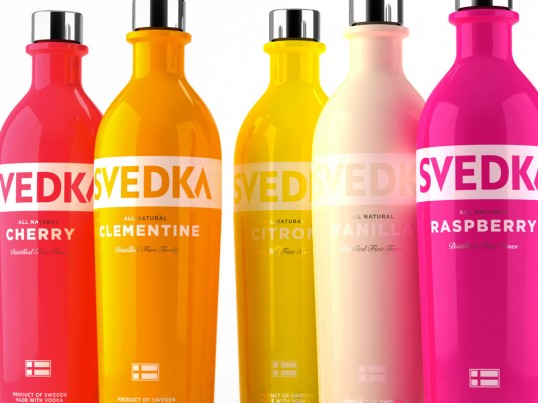 Designed by ESTABLISHED | Country: United States
"ESTABLISHED has redesigned Svedka's entire product range. Using a ground breaking approach, ESTABLISHED enabled the use of super saturated colors throughout the range through an innovative shrink wrapping technique. The strong color perfectly reflects the bold attitude of the Svedka brand, while ensuring that the bottles pop off the shelf.
The shrink wrap technique also allows Svedka to easily and efficiently launch special edition flavors throughout the year or to react to changing market trends quickly and at low cost."
May 23, 2013 | No Comments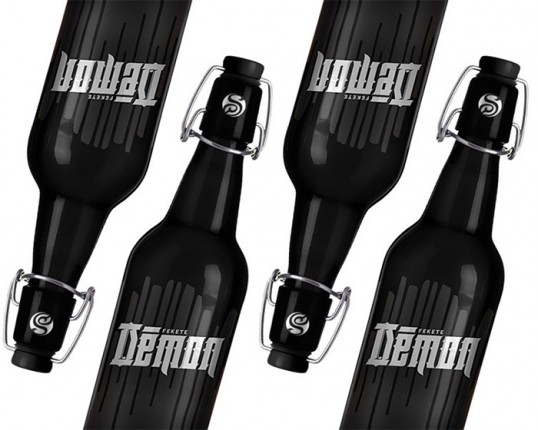 Designed by Csaba Bernáth | Country: Hungary
"Concept design for this Hungarian dark beer from Soproni. My idea was to design a dark and elegant  full body design broken with dripping black ink from the top to fit to the beer's dark and strong mysteries."