December 12, 2008 | No Comments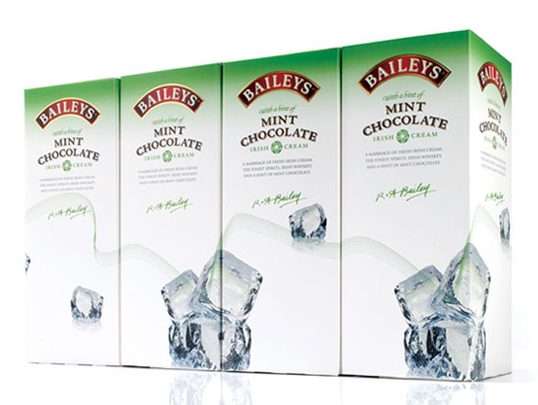 Designed by The Creative Method | Country: Australia
"A new range of flavoured Baileys products rquired some stylish gift packaging for the festive season."
December 11, 2008 | 2 Comments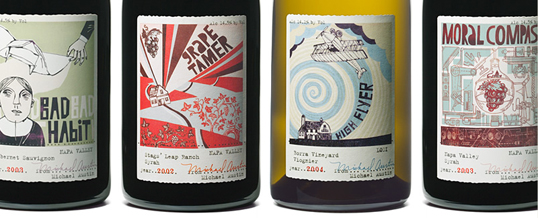 Designed by Hatch | Country: United States
"The Michael Austin Winery was started by two long-time friends, whose names are 'Michael' and 'Austin.' Rather than pretend that Michael Austin actually exists, we invented stories about a character (loosely inspired by the founders' lives) for each label. 'Bad Habit' refers to how the two met in a catholic high school, 'High Flyer' because one of them flies small airplanes, etc."
December 11, 2008 | No Comments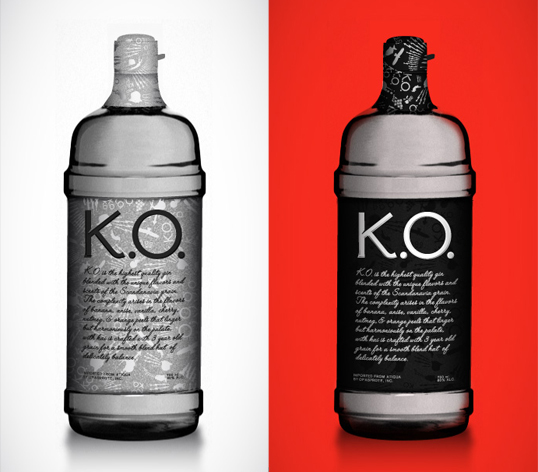 Designed by Alro™ | Country: United States
"Bottle design for K.O. Gin. The sleeve features a spot-varnished pattern with embossed logo."
December 11, 2008 | No Comments
Designed by Sandstrom Partners | Country: United States
"St-Germain is an artisan French liqueur made from hand-picked wild elderflowers. The picking season is only a few days each spring, so every bottle is individually numbered with that year's vintage. The bottle shape was created by our client, Robert Cooper, who was inspired by French Art Deco and the eclectic aesthetic of Paris. This remarkable form presented several challenges for labelling. A comprehensive identity system was created, positioning the product between serious French luxury brand status and the everyday accessibility of a Parisian bistro – not unlike the sophistication of St-Germain-des-Pres and the Left Bank."
December 10, 2008 | 4 Comments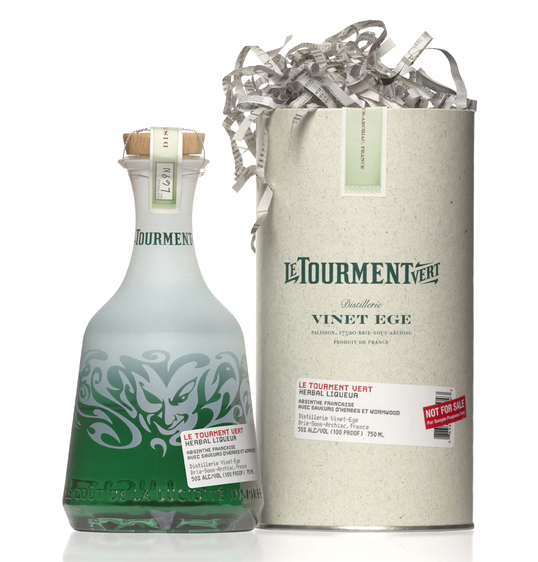 Designed by Turner Duckworth | Country: United States
"This authentic absinthe was created by Vinet Ege distillery in France for limited distribution. Our design was inspired by the swirling, cloudy patterns that form when absinthe is mixed with water."
December 10, 2008 | 1 Comment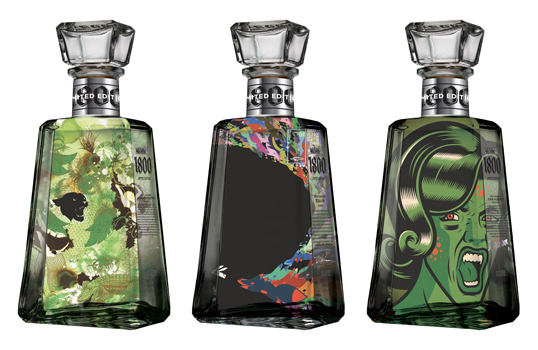 "Earlier this year 1800® Tequila launched an inspired campaign featuring nine cutting-edge artists it considers to be Essential. These artists and their artwork were featured as part of a national advertising campaign including print, billboards, internet, and radio, and now each piece of artwork is featured on 1800® limited edition tequila bottles, available nationwide in stores now.
Each artist is different, with work that could've been found in the hottest gallery, saved on a computer, or on any wall in any city throughout the world. These are artists that are willing to follow their independent vision."
December 10, 2008 | 2 Comments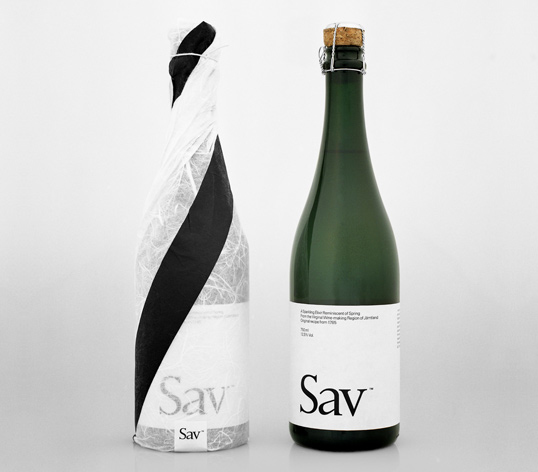 Designed by Stockholm Design Lab | Country: Sweden
"A sparkling elixir reminiscent of spring. From the virginal wine-making region of Jämtland. Original recipe from 1785. Made of birch sap.
Stockholm Design Lab has created the total identity inspired by the birch and the northern Scandinavian pureness."
December 10, 2008 | No Comments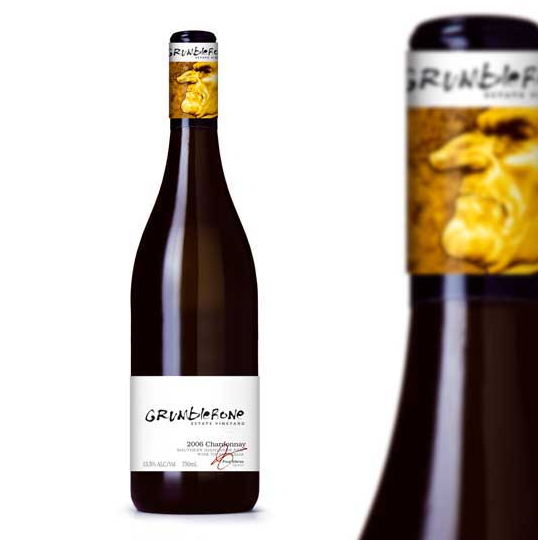 Designed by The Creative Method | Country: Australia
"A small boutique label from the Southern Highlands in NSW where they specialise in handcrafted Single Vineyard wines."
December 9, 2008 | No Comments
Designed by Erwin Bauer | Country: Germany | Font used: Bello
Beautiful, simple design from Erwin Bauer. The wrap-around type on raw carboard substrate is a nice touch.
December 8, 2008 | 5 Comments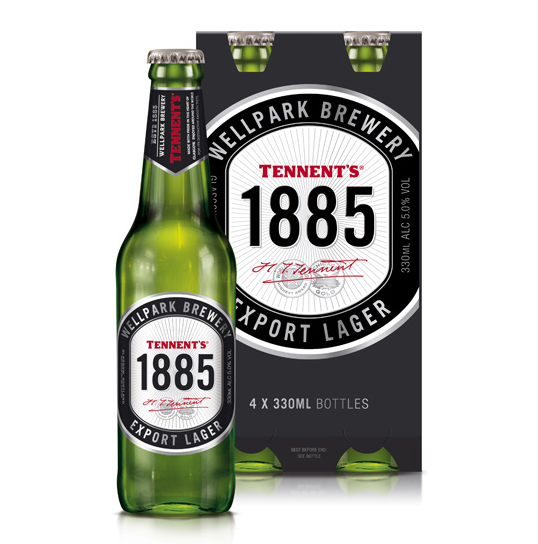 Designed by Pearlfisher | Country: United Kingdom | Fonts used: Trade or Alternate Gothic, Rockwell
In an earlier post featuring Tennent's we were alerted to the great redesign that Pearlfisher has done for this brand.