October 28, 2008 | 1 Comment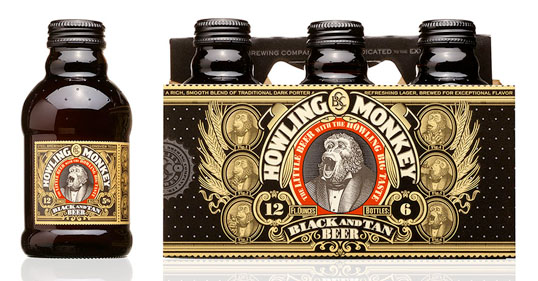 Designed by Turner Duckworth | Country: United States
"Our client's brief to us was 'Howling Monkey' is the name. Have some fun with it. So we did!"
October 26, 2008 | 2 Comments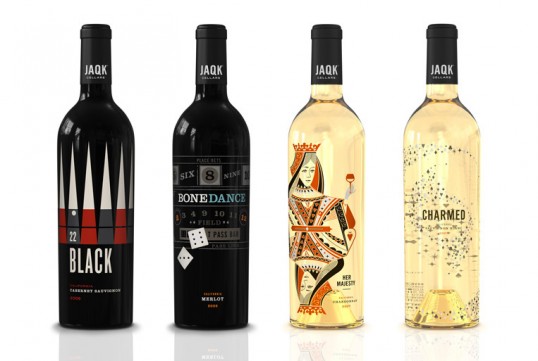 Designed by Hatch | Country: United States
"We're JAQK Cellars, a new wine company. We're also a new type of wine company. In addition to being dedicated to making great wine, we're also passionate about something else: play.
For us, play includes the excitement of testing our luck—and tempting fate—at games of chance. It also includes getting together with friends and enjoying each other's company. And a bottle (or two) of great wine can be quite helpful in that regard."
October 25, 2008 | 1 Comment
Designed by VBAT | Country: The Netherlands
"The design of the primary and secondary packaging had to be distinctively different from the world famous 'racetrack' design of the regular Heineken premium beer, while still using the same recognizable brand identifiers. It was decided to combine the brand name and the red 'star' with an uncomplicated label containing white and silver details. This way the light version got a fresh, modern and uncluttered character."
October 24, 2008 | 3 Comments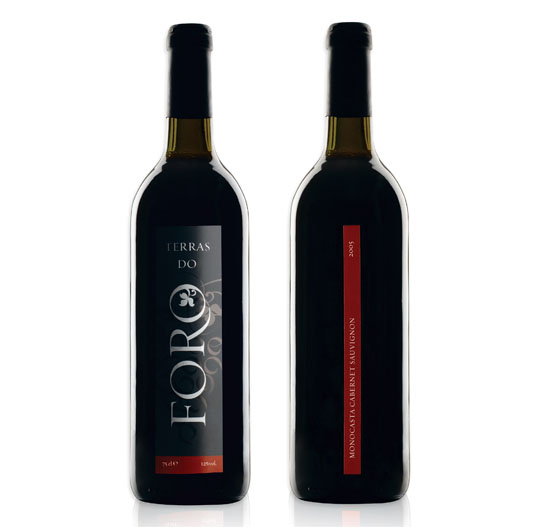 Designed by Burocratik | Country: Portugal
October 23, 2008 | No Comments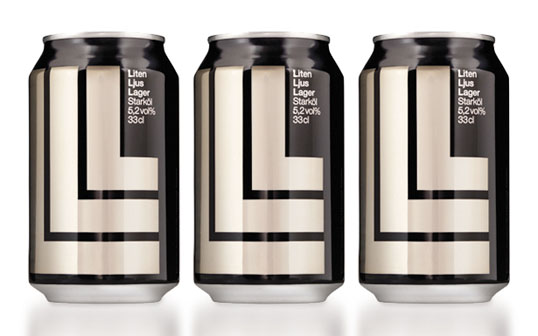 Designed by Amore | Country: Sweden

"Meant to appeal to the trendy urbanite, Amore chose a small 33cl beer can and created a modern architectural visual solution with traditional beer colors."
October 22, 2008 | No Comments
Designed by VBAT | Country: The Netherlands
"The bottle profile developed is elegant, tall and transparent. Slim, light and yet still beer like. The bottle shape is spear shaped. Thrusting upwards. The shoulder is pronounced and distinctive. The bottle 'in hand' is easy and light.
October 20, 2008 | 1 Comment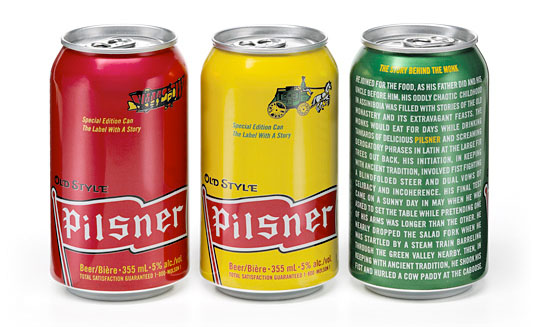 Designed by TAXI | Country: Canada
TAXI came up with these great special edition cans for Pilsner beer. Each design pulls one of the irreverant illustrations from the regular Pilsner design and tells a fun little story about it on the back.
October 17, 2008 | 1 Comment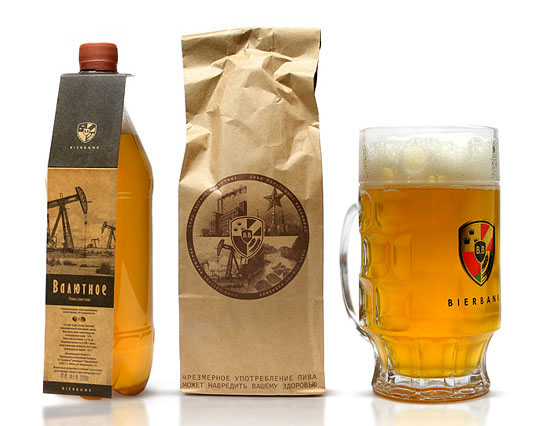 Russian based Fuerzza created these concepts for Beirbank, a raw and unfiltered beer. The brown bag package is great, I could see these being a big hit on the streets.
October 16, 2008 | 1 Comment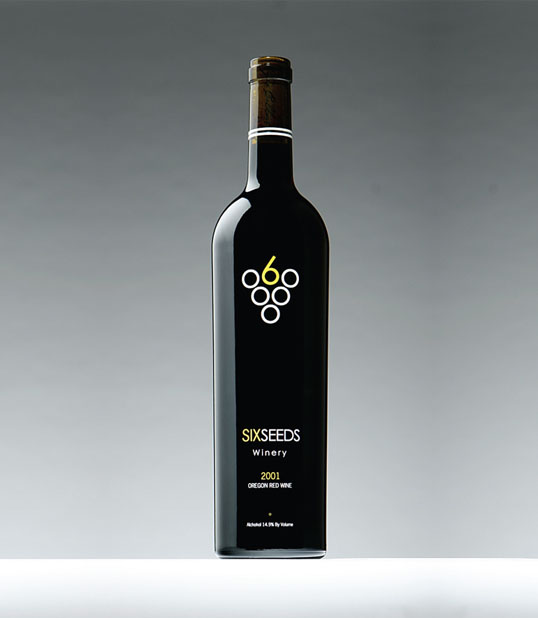 Nice work sent into us from Evan at Pancake Breakfast. I love the cleaverness of the identity.
October 15, 2008 | 1 Comment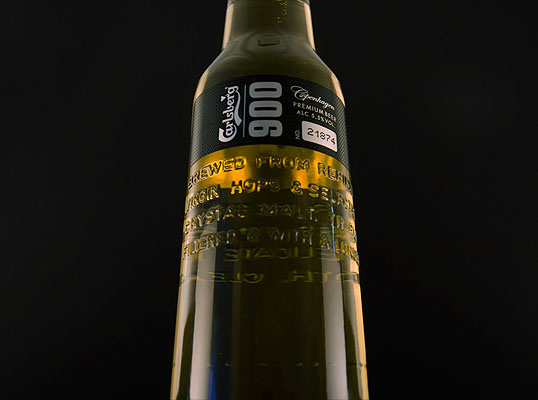 Some more great work being sent in from Sweden. Sanela Osmancevic alerted us to this amazing limited edition beer for Carlsberg. Credit goes to JDO for designing the bottle, and Creative Director Armin Osmancevic and Art Director/Designer Lowe Steiner of WERK for designing the promotional box.
"Packaging for Carlsberg 900, limited edition luxury beer. 200 promotional boxes were produced in collaboration with event agency BSP Marketing, and offered in few selected restaurants."