February 5, 2009 | 1 Comment
Designed by Bliss | Country: France
February 4, 2009 | No Comments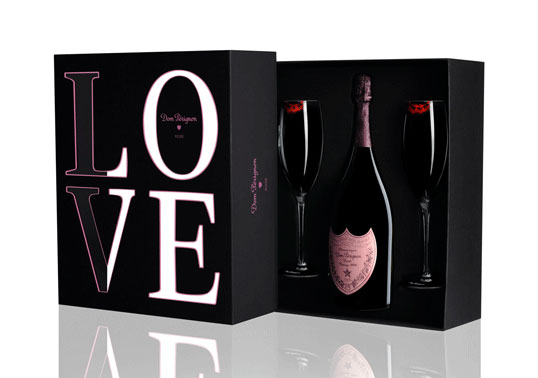 "The Dom Pérignon LOVE gift pack contains a pair of stunning champagne flutes designed by avant-garde Swiss artist Sylvie Fleury and a bottle of Dom Pérignon Vintage Rosé 1998. Dom Perignon Vintage Rosé – often referred to as the 'jewel' of Dom Pérignon – has been created with the rarest Pinot Noir and Chardonnay grapes. Nearly 10 years of ageing are required before this amazingly vivacious and seductive wine is released and can be fully appreciated. To complement and accompany this special wine are two exclusive champagne flutes – each one with a seductive 'lipstick mark' handcrafted onto the exterior, echoing the glamorous encounter between the lips of a woman and the wine.
This is the second collaboration between Dom Pérignon and Sylvie Fleury – the first being the design of a stylish oversized Dom Pérignon Rosé glass to enjoy the full aromas and unique taste of the wine. The LOVE gift box sees the evolution of the glasses into champagne flutes and the surrounding LOVE casing creating a true sense of specialness and romance."
February 4, 2009 | No Comments
Designed by STRANGER & STRANGER | Country: United Kingdom | Font used: Engravers Gothic
Beautiful custom bottle design for Mamont Vodka.
February 3, 2009 | No Comments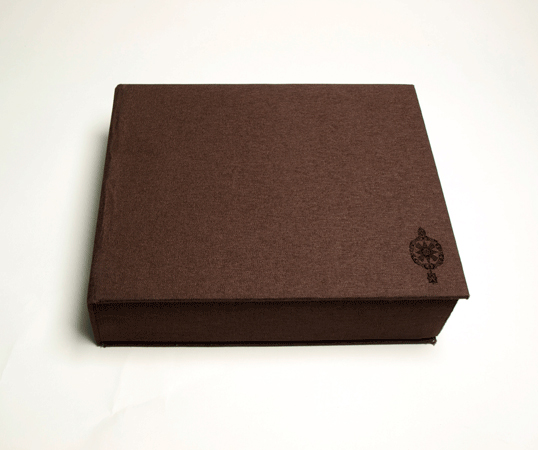 Designed by Daniel Blackman | Country: United States
"Items and habits handed down from my grandfather, to my father, to myself."
February 2, 2009 | No Comments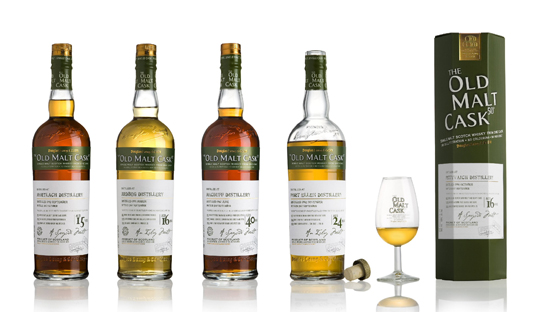 Fonts used: P22 Franklin's Caslon, P22 Cezanne
"This intriguing range emerged in 1998 with a caveat that the single cask bottlings would only be available in limited numbers. But the initial 50 – to commemorate the company's 50th anniversary – was gradually passed and today we can regularly offer over a hundred superb Malts to the connoisseur or anyone else with good taste for that matter."
February 2, 2009 | No Comments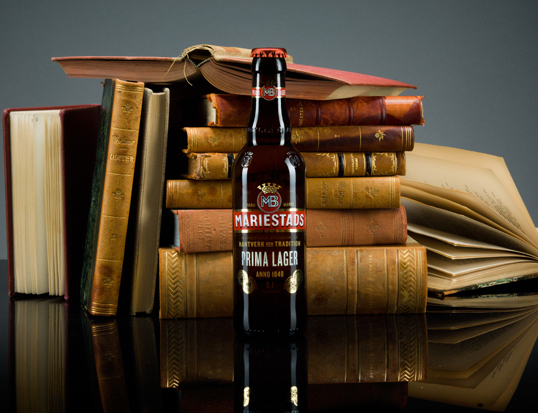 Designed by Neumeister | Country: Sweden | Fonts used: Knockout
"Input: Spendrups is in the process of repositioning one of its brands, Mariestads. Mariestads Prima Lager is a super-premium lager with a distinctly bitter taste based on 160 years of brewing traditions. Spendrups asked Neumeister to design the packaging so that it would not only reflect the company's long tradition of craftsmanship but also appeal to discerning beer drinkers.
Output: The packaging design for the bottle is a seamless fusion of traditional values and contemporary design elements. The retail packaging (4-pack and carton) is used to tell the story of the old brewery and the origins of the beer.
Outcome: Mariestads Prima Lager has been given an ovation by the beer connoisseurs within Swedish news media. Very soon we will know the opinion of the connoisseurs amongst beer consumers."
February 1, 2009 | 1 Comment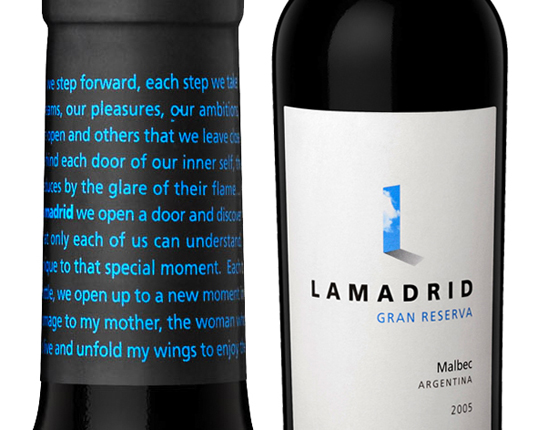 Designed by Ballester/Milia | Country: Argentina
January 30, 2009 | 2 Comments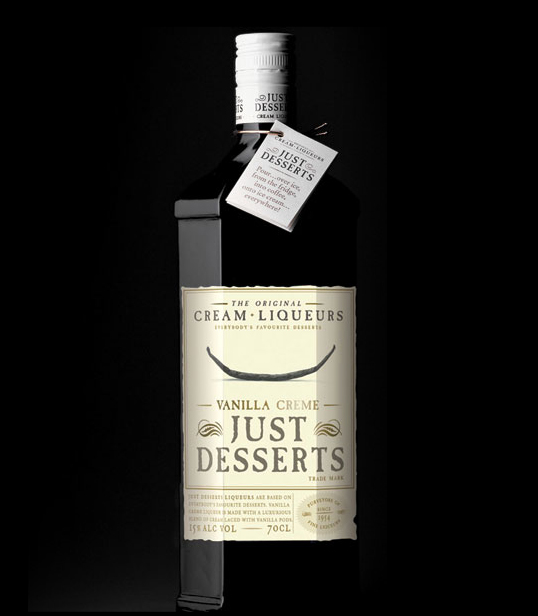 Designed by STRANGER & STRANGER | Country: United Kingdom
January 29, 2009 | 3 Comments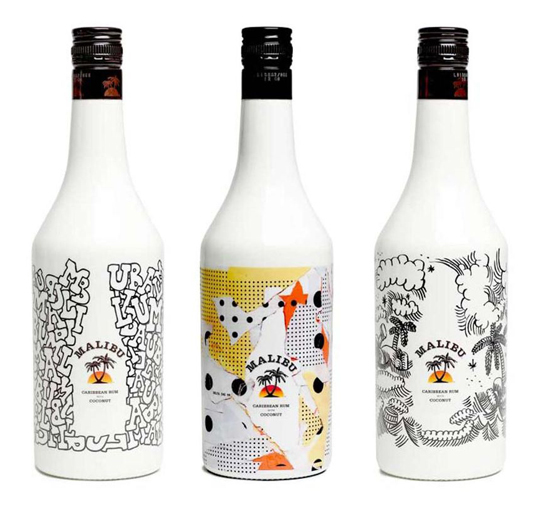 Designed by La MJC | Country: France
"La MJC came up with this idea of re-designing Malibu bottles in "pop" interpretations by legendary Europe artists So-Me, James Jarvis and Delta. Only 100 numbered bottles of each are available, a colette exclusive."
January 27, 2009 | 7 Comments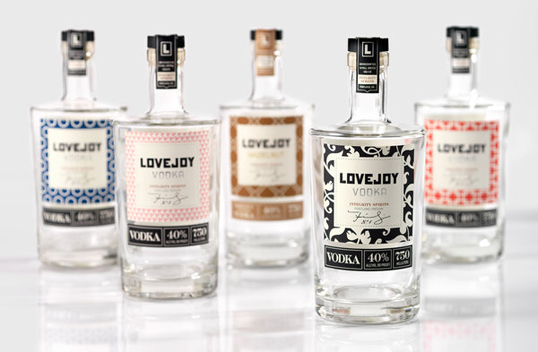 Designed by Jared Milam | Country: United States | Font used: P22 Constructivist Square
"Integrity Spirits announced its presence to the world with two inaugural products, Lovejoy Vodka and Lovejoy Hazelnut. Lovejoy is a vodka that stands out from the crowded liquor shelves because of its design concept. Lovejoy Vodka comes with a variety of labels, allowing customers to choose the design that fits their mood, décor, or gift situation."