November 14, 2008 | No Comments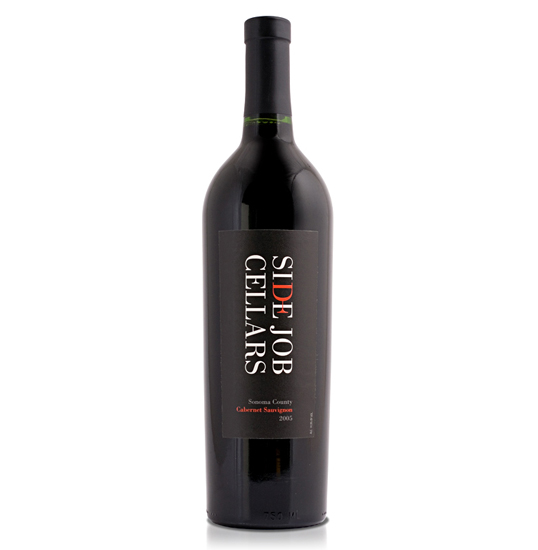 Designed by Thermostat | Country: United States
"Side Job Cellars was started, as a side job, by our client who had a passion to make his own wines when he wasn't working his day job in the corporate wine industry. The objective was to design a label that was contemporary yet elegant, bold enough to jump off the shelf and engaging. By playing off the name we turned the logotype on its side, revealing a little discovery of what the consumer is about to enjoy."
November 11, 2008 | No Comments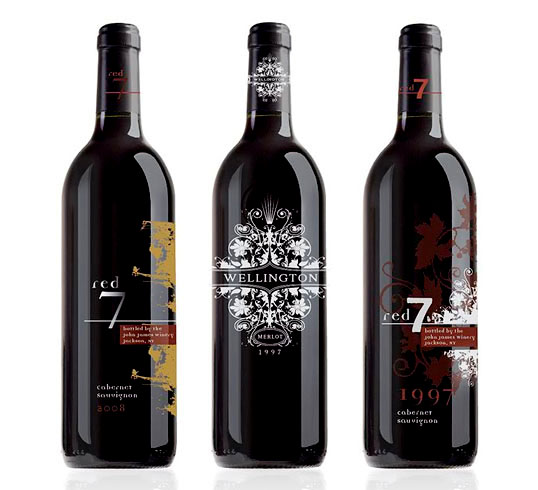 Designed by Optima Soulsight | Country: United States
November 8, 2008 | 2 Comments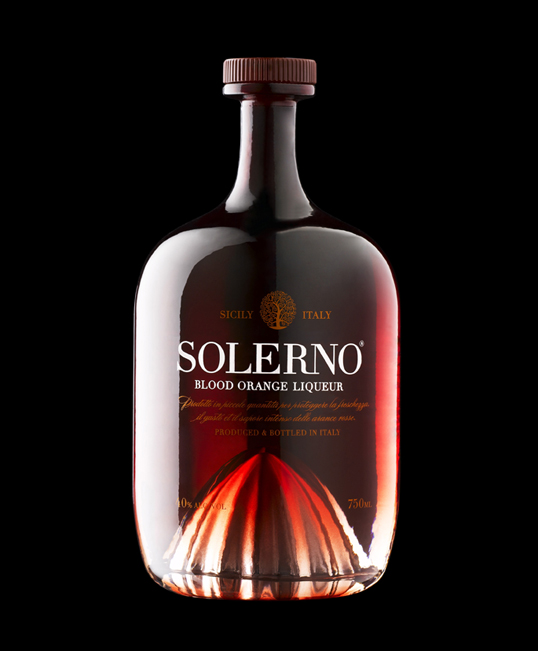 Designed by STRANGER & STRANGER | Country: United Kingdom
"Solerno, is the blood orange liqueur from Sicily with a fresh and naturally intense flavour which is making quite an impact in the drinks industry, immediately rivalling the established market leader for its unique style and packaging. It was launched only last month by William Grant and Sons having spent over three years in development. The striking smoked-glass bottle, designed by STRANGER & STRANGER, LONDON was inspired by the famous Venetian glassmakers and features a unique 'orange juicer' punt."
November 7, 2008 | 7 Comments
Designed by Feldmann+Schultchen Design Studios | Country: Germany

"'Beer needs a home' is the guiding principle of German beer advertising. That's why most producers emblazon their brands with regional icons, like a coat of arms, place names, etc. to show that their brand is premium and expensive.
The  brief was to create a brand+packaging design for a new low-priced beer placed on the German market. The impact needed to be strong, visible and evident, and the brand needed to compete without advertising support, only through point of purchase. We chose an unconventional but evident name: 5,0 Original. Focusing on the common pilsner beer alcohol of 5.0% and not copying and additional heritage, we intended to capitalize on what is real and where beer belongs."
November 5, 2008 | 1 Comment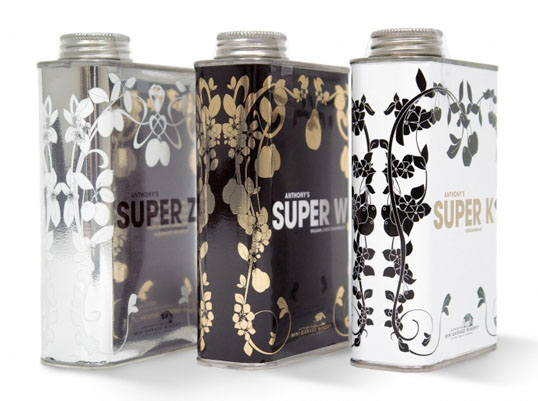 Designed by KOREFE | Country: Germany
"The mini garage Winery has its origins in a former tractor workshop, in which winemakers Anthony Hammond's delicatessen produces and refines. That's why you can find all the products in the garage mini-series a touch of repair again.
The cherry brandy, the pear brandy and plum brandy called Super K, super and super W and Z are, rather than in Obstlerflaschen in canisters filled. Just like real fuel."
November 4, 2008 | 2 Comments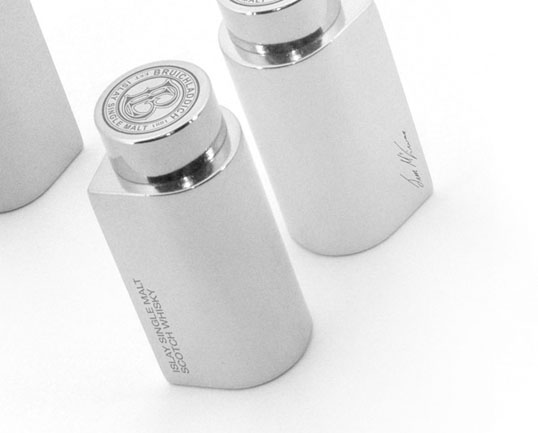 Designed by Marc Praquin | Country: France
Absolutely stunning package design and development by Marc Praquin. I get the sense that this is not your father's cheap scotch.
November 3, 2008 | 1 Comment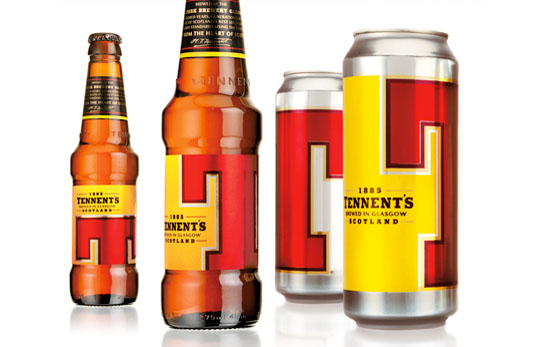 Designed by DesignBridge | Country: United Kingdom
"To rebuild confidence in its background, we took the two prominent brand colours and made them mean something fresh, youthful and alive.
Red became blood to represent the gritty, down to earth, urban life force of Glasgow. Yellow was gold to stand for the quality of brewing expertise and warmth of both the city and its people."
November 2, 2008 | No Comments
Designed by BVD | Country: Sweden
"The starting point for the design solution was the colour signal and the elegant, organic shape of the pear. Using the iconic bottle shape, the design creates an optical illusion of a pear. A traditional shape in a more unconventional way. The design solution is technically efficient, which is important for production"
November 1, 2008 | 2 Comments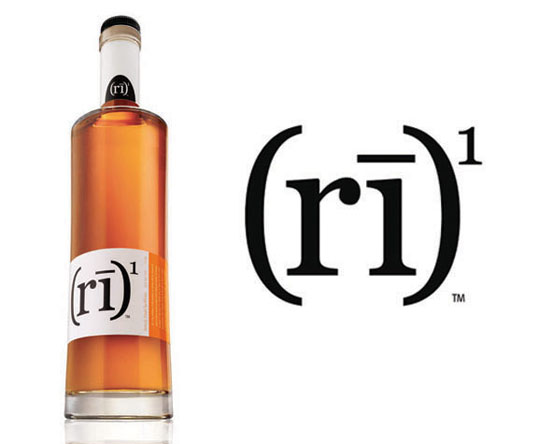 Mike over at Beam Global Spirits gave us a heads up on their newest product (rī)1 Whiskey.
"(rī)1 is packaged in a distinctive glass bottle with a single label that reinforces the brand's straightforward feel and modern style. Priced at approximately $46-48 per 750ml bottle (varies by market,) (rī)1 is an exquisite spirit suitable for the most sophisticated lifestyle. Future variants, including (rī)2 and (rī)3, are planned to create a complete product line."
October 30, 2008 | 2 Comments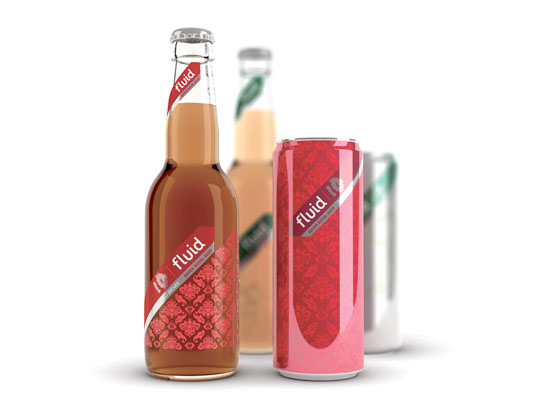 Designed by Tank | Country: Norway
"Develop a name and design of a modern beer concept to appeal to a target group who do not traditionally prefer beer."