June 10, 2013 | 22 Comments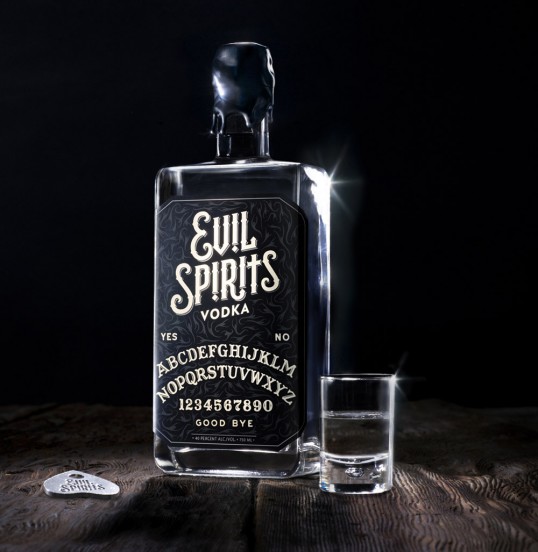 Designed by Saint Bernadine Mission Communications Inc. | Country: Canada
"Evil Spirits is a new premium spirits line that is painstakingly crafted to be sinfully enjoyed. St. Bernadine was tasked with package design and a media kit for the launch.
Evil Spirits Vodka is the product of a distilling craft so refined it must have been exchanged for diabolical favours. St. Bernadine extended this brand promise through every detail of the design language. Custom word mark? Evil. Spirit renderings in matte varnish? Evil. Recipe card? Evil. Ouiji board with commemorative cast pewter planchette? Evil. It's time to succumb to the guilty pleasure of Evil Spirits."
June 8, 2013 | 3 Comments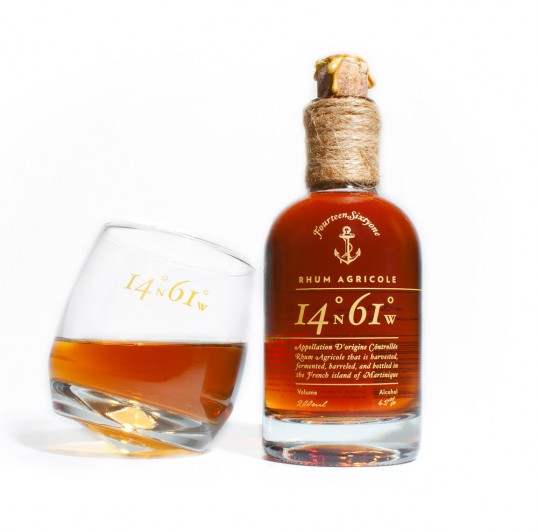 Designed by Cecilia Hedin | Country: United States
"Rhum Agricole is an exclusive rum that is distilled on the French island of Martinique in the Caribbean Sea. Compared to normal rum, rhum agricole is made out of freshly squeezed sugar cane juice, rather then from molasses.
When creating the new liquor brand, Fourteen Sixtyone, I was inspired by the old ocean fare and vintage maps (read pirates). The island of Martinique has the geographic coordinates 14°40n 61°00w, hence the chosen brand name."
May 31, 2013 | No Comments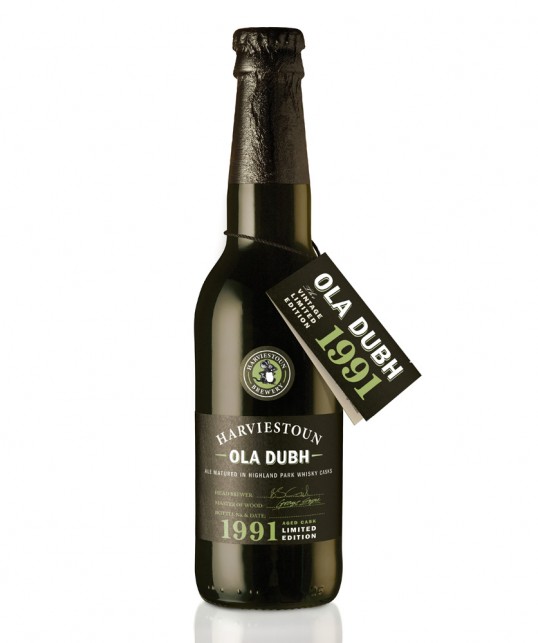 Designed by threebrand | Country: United Kingdom
"An extension of the core Ola Dubh range, the product is the first of a new range of craft beers by Harviestoun Brewery where the ale is matured in Highland Park Single Malt whisky casks.
The ale was released on 1 May in limited numbers and confirmed its premium nature by selling out in 48 hours, six weeks before it was packaged. It has captured a discerning consumer, who loves beautifully brewed craft beer, but also appreciates the subtleties offered by the whisky cask maturing process.
threebrand was tasked to create packaging for the beer that reflected the core Ola Dubh brand but signals that although an extension of the core range, it is a different edition. 
The ethos of the Highland Park Whisky look and feel were also to be taken into consideration and balanced within the design."
May 28, 2013 | 2 Comments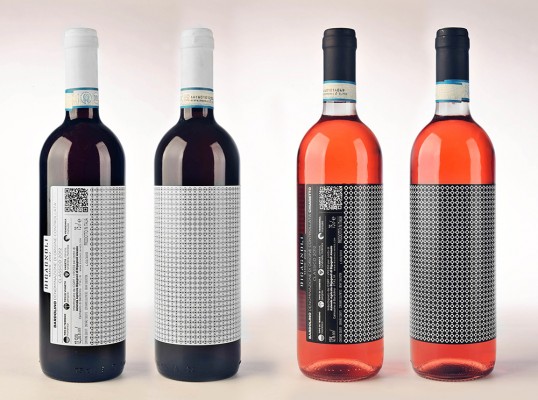 Designed by Onice Design | Country: Italy
"Bigagnoli Wines is a new wine producer in the Garda Lake area of Northern Italy. The other producers in the area often use classic labels on their bottles. Bigagnoli breaks out this habit and challenges the market norm by creating special edition wines dressed to look like perfume. A geometrical black and white pattern, different on each product enhances the luxury of the wine and embraces the bottle in a precious texture."
May 23, 2013 | 2 Comments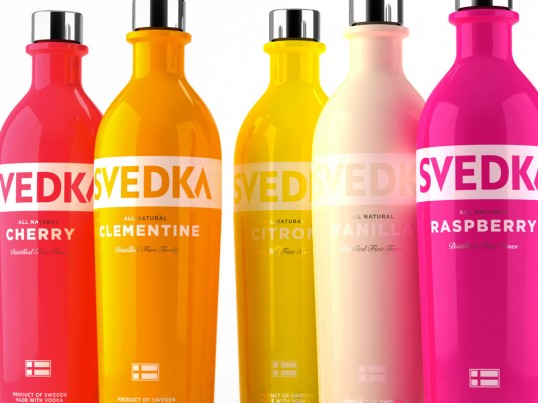 Designed by ESTABLISHED | Country: United States
"ESTABLISHED has redesigned Svedka's entire product range. Using a ground breaking approach, ESTABLISHED enabled the use of super saturated colors throughout the range through an innovative shrink wrapping technique. The strong color perfectly reflects the bold attitude of the Svedka brand, while ensuring that the bottles pop off the shelf.
The shrink wrap technique also allows Svedka to easily and efficiently launch special edition flavors throughout the year or to react to changing market trends quickly and at low cost."
May 23, 2013 | No Comments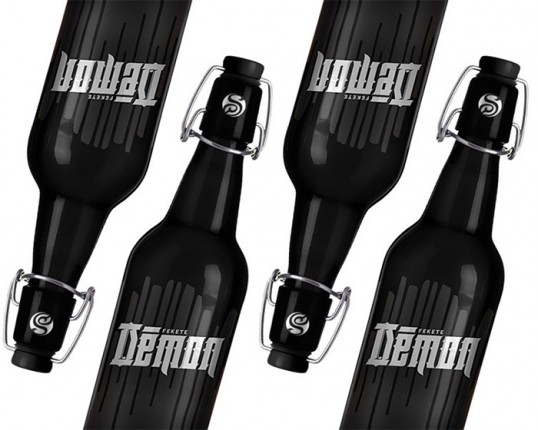 Designed by Csaba Bernáth | Country: Hungary
"Concept design for this Hungarian dark beer from Soproni. My idea was to design a dark and elegant  full body design broken with dripping black ink from the top to fit to the beer's dark and strong mysteries."
May 22, 2013 | 1 Comment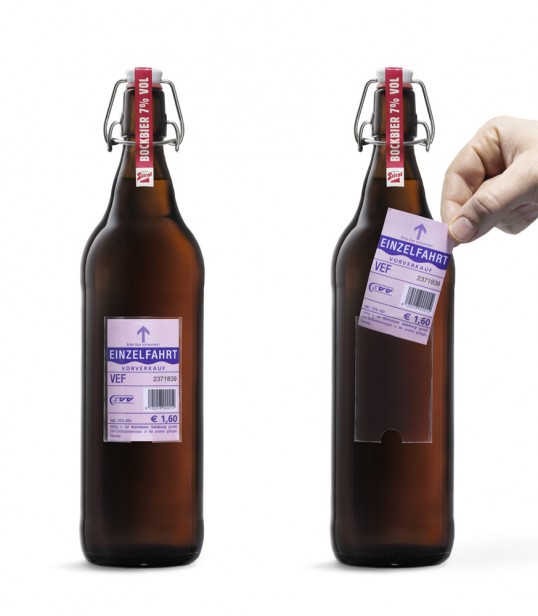 Designed by Demner, Merlicek & Bergmann | Country: Austria
"A beer that cares for you. Getting home safely: the new package design for Stiegl's strongest beer.
The problem: during Christmas time, true beer lovers are especially keento Stiegl's Bock beer. With 7% vol. it's quite a strong beer, making the ride home by car rather unsafe.
The solution: For a temporary promotion the former labels of the strong beer are being replaced with tickets to Salzburg's public transportation services. Stiegl offers that consumers of Bock beer may use this cost- and risk-free public transport service in Salzburg to make it home safe and sound and spend the Christmas holidays in the comfort of your home with your loved ones."
May 20, 2013 | No Comments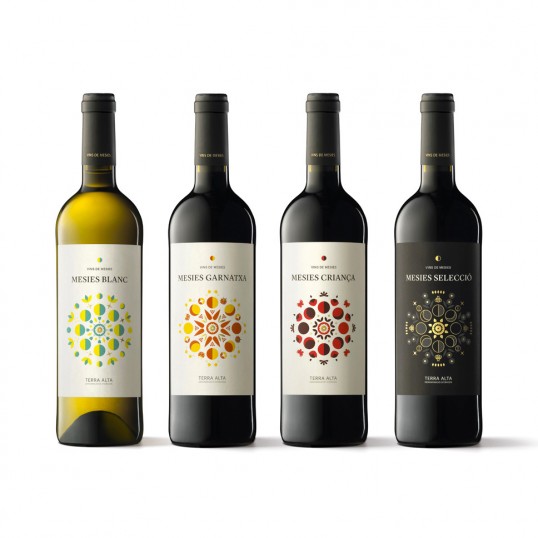 Designed by Albert Lopez-Amor & Txell Gràcia | Country: Spain
"Land, ecological viticulture, astronomy, the strength of the origin: the set of the distinctive elements that define the Ecovitres winery is the basis for the new graphic identity of its wine range, Vins de Mesies.
Colourful, balanced and full of attractive details, the labels of these four products display a visual message that shows the main directions of the brand: respect for nature, authenticity, roots, conviction and thrill."
May 19, 2013 | 4 Comments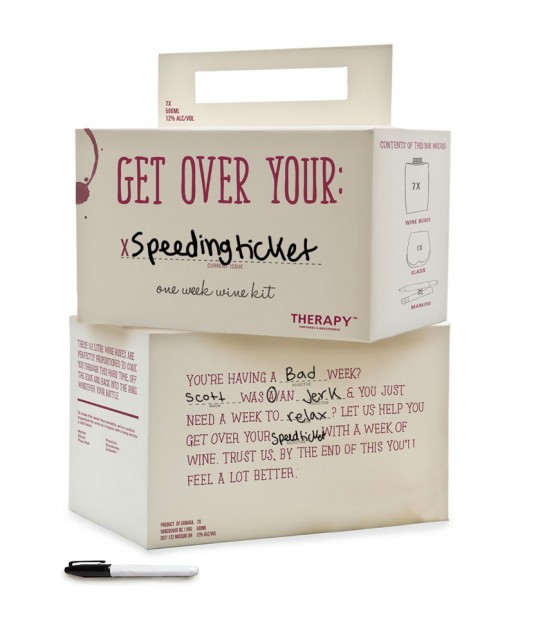 Designed by Natasha Shubaly | Country: Canada
"These wine packages were designed as an interactive way for the consumer to try an assortment of wines. The One Week Wine Sample sets helps consumers get over bad days (job loss, failed exam, fender bender) or to celebrate good ones (birthdays, a raise, new house). The word fill-in lets people express themselves and transforms the package into an engaging experience.
Whether consumed by one person over a week, or shared one night with a few friends, these 1/2 litre wine boxes are perfectly proportioned for any day good or bad."
April 29, 2013 | 3 Comments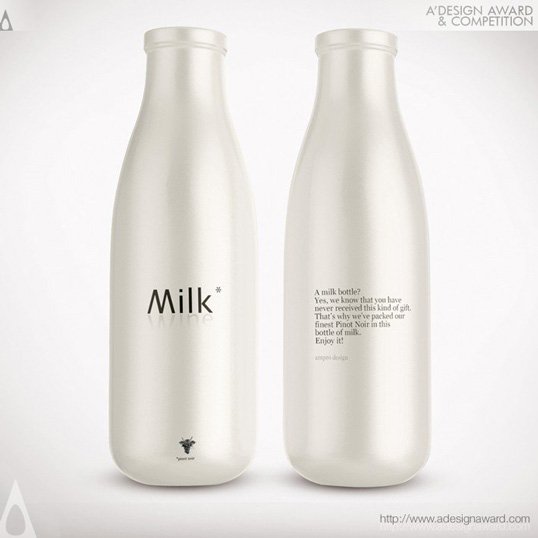 Undercover Pinot Noir by Alexandru Patru
Lovely Package presents the winners of worldwide A' Design Award & Competitions' Packaging Design Award Category which is devoted exclusively to the art of brand packaging. Each year packaging designers, manufacturers and creative agencies compete at the A' Design Award & Competition's Package Design Category for honor, prestige and international recognition. Here are a few of the projects we chose to highlight, for the rest be sure to check out all of the winners at A' Design Award & Competition.