December 26, 2014 | 2 Comments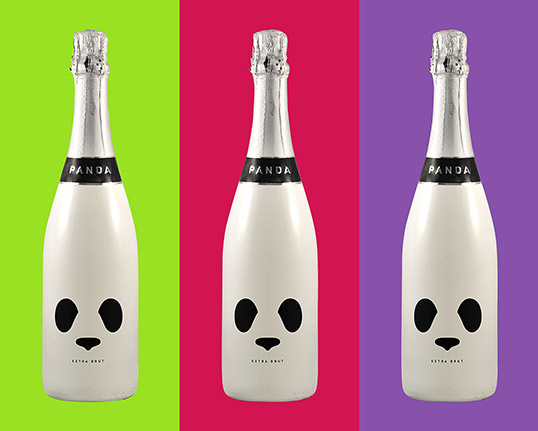 Designed by Dizen | Country: Argentina
"Provide brief rationale behind the work being submitted: Vigneron S.A. came to the studio with the requirement to design the image for a sparkling wine focused on a young, modern and sophisticated target. We design a minimalistic image taking advantage of the iconic force of the name."
December 26, 2014 | No Comments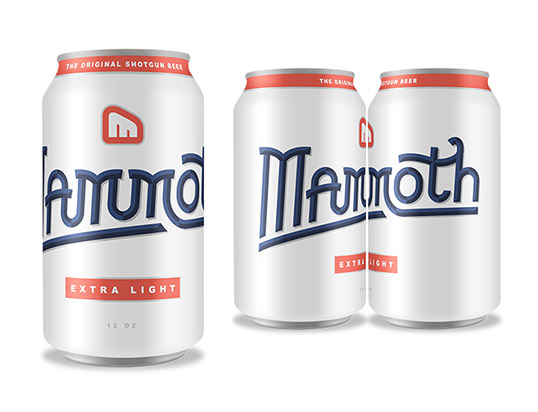 Designed by Sam O'Brien | Country: United States
"Raging Mammoth's inaugural product, the Tusk, provided a simple and clean way to "shotgun" beer. As their brand gained popularity after a successful backing on Kickstarter, the founders explored expanding their product line into other beer tools and even beer itself.
This spec work highlights Mammoth, "the Original Shotgun Beer."
Our Nation's colors shine forth bold and true in the brand's identity to pay tribute to what college America is all about– cold, crappy beer and binge drinking."
December 17, 2014 | 1 Comment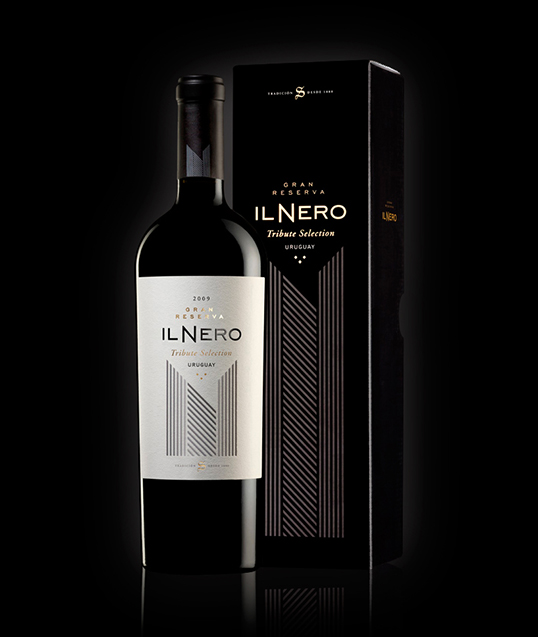 Designed by Dizen | Country: Argentina
"The studio was commited to design the image for the top wine of Antigüa Bodega Stagnari. This wine was created as a Tribute to the Winery founder: Don Héctor Nelson Stagnari.
Il Nero Gran Reserva presents an stylized "N", the three stars represents the 3 generations that are actually actives in the Winery."
December 16, 2014 | No Comments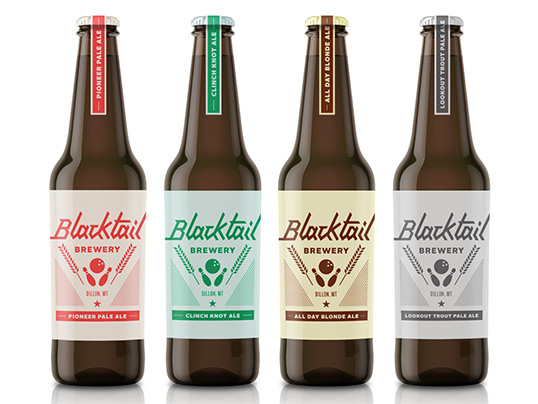 Designed by Glenn Chan | Country: Singapore
"Blacktail Brewery is a concept project for a small microbrewery based in Dillon, Montana. The owners had purchased an old bowling alley as a place to start their business, and needed an identity and packaging that differentiated themselves from the rest of the other microbrews.
A bowling bowl and pins hints to the microbrews' roots, while a bespoke blackletter logotype helps them stand out from other beers. The pastel color palette also works well in contrast to the hard-edged blackletter logotype."
November 30, 2014 | 1 Comment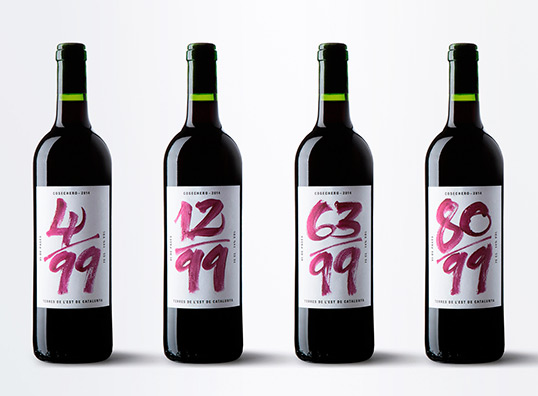 Designed by Oriol Pascual | Country: Spain
"Limited edition consisting of 99 bottles containing "vi de pagès", a young red wine that has been handmade on the same property where the grapes were grown. The labels have been individually numbered, so you can perceive that each bottle is unique and distinct."
November 24, 2014 | 1 Comment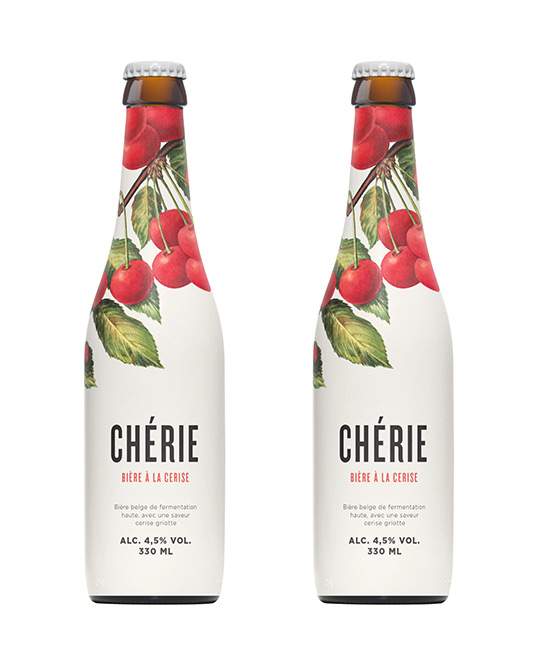 Designed by Atipus | Country: Spain
"Packaging design for Chérie, a new Belgian top fermented cherry-flavoured wheat beer."
November 24, 2014 | 1 Comment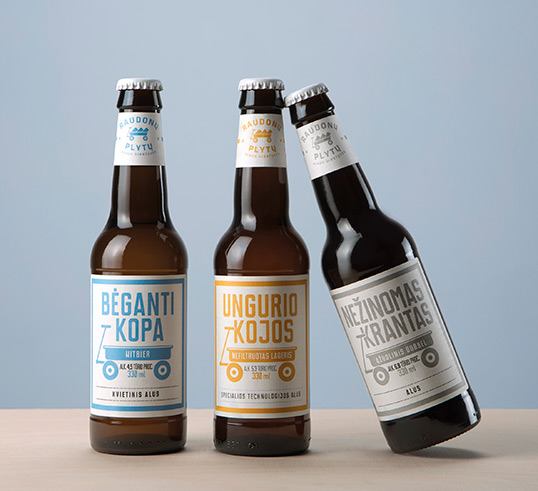 Designed by Not Perfect | Y&R Vilnius | Country: Lithuania
"Task: To create visual identity for experimental Red Brick Beer Workshop, which has been set up in the 230 year-old red brick brewery on the Baltic Sea shore. A place where experiment and play with unconventional raw materials gives birth to small batches of unexpected and amusing sorts and flavours of beer.
Solution: Compelling and natural, over-simplistic design embraces the sea, declining all the décor-enriched beer designs, trying to merge the playful nature of craft beer with the sense of technological simplification, giving the feeling of hand-crafted quality.
Results: Employing vector graphics, we created modern minimalistic package design, conceptual seaside visual identity and a logo of a cart bearing three bricks, which stand for three distinct Red Brick Beer Workshop types of beer. Now every brick dreams of becoming a red brick…"
November 23, 2014 | No Comments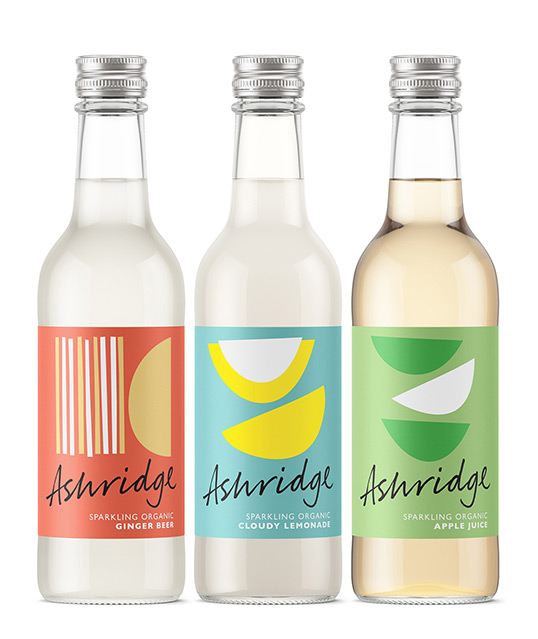 Designed by Buddy | Country: United Kingdom
"When Devon-based Ashridge Drinks asked us to create a new identity and language for their premium and organic ciders and soft drinks, we were determined to challenge the category. The depiction of fruit remained vital, but we were able to approach it in a more symbolic way, creating miniature works of modern art using abstract fruit shapes to differentiate flavour and variant.
Combined with our brand line The Art of Fine Drinks, and a foiled signature-style logotype, the identity highlights the exquisite craft on which Ashridge has built its reputation. Vibrant yet premium, the identity possesses the flexibility to work in harmony across the brand's entire portfolio, from sparkling champagne-style ciders, organic vintage ciders and non-alcoholic fruit drinks."
November 20, 2014 | No Comments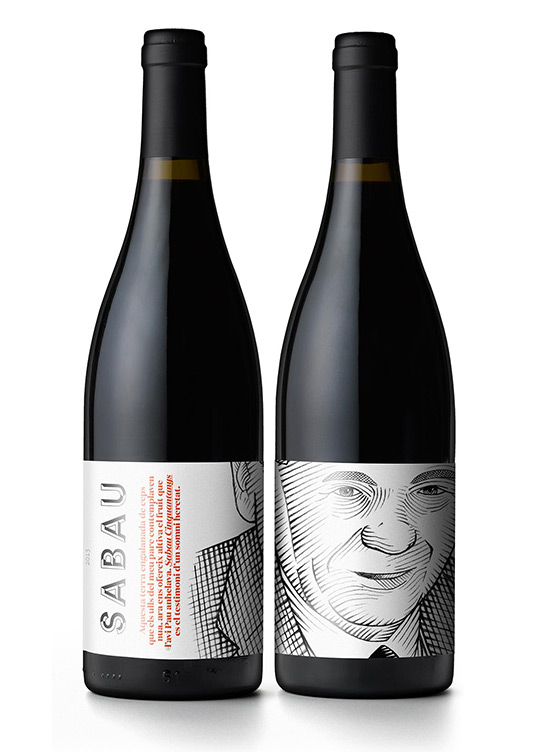 Designed by Solo | Country: Spain
"As part of the redesign of wine cellar Sabau's corporate identity, Solo has designed the label of the company's premium wine, Cinquantanys. Inspired by the family history, when the life of the grandfather, father, and son, becomes cyclical, in the same way that the label covers the whole bottle and starts again. A history that lasts for fitfty years (Cinquantanys). Completed with a beautiful crafted illustration (by Danilo Agutoli) of the grandfather, Sabau Cinquantanys is a personal and bold label."
November 20, 2014 | No Comments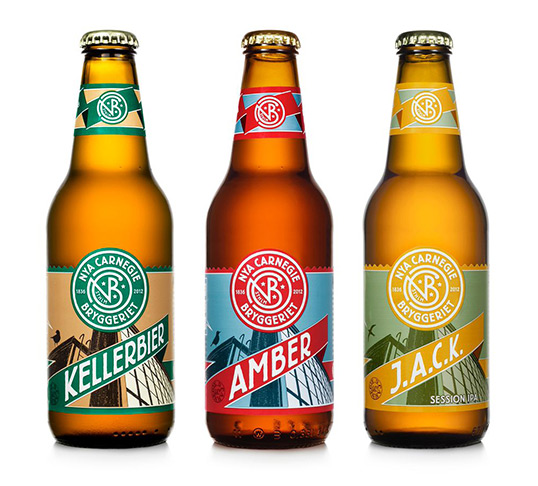 Designed by Pond STHLM | Country: Sweden
"With the challenging task of creating a modern classic, Carlsberg, in collaboration with Pond STHLM has developed a new visual identity, logo and packaging design for the newly opened Nya Carnegiebryggeriet in Hammarby Sjöstad.
"For us it was important to find a balance between the old and the new in both the visual identity and packaging design. Thanks to a flexible and open approach we have landed in an identity, logo and packaging design we are extremely happy and proud of", says Sebastian Tarkowski, marketing manager at Nya Carnegiebryggeriet."