October 23, 2008 | No Comments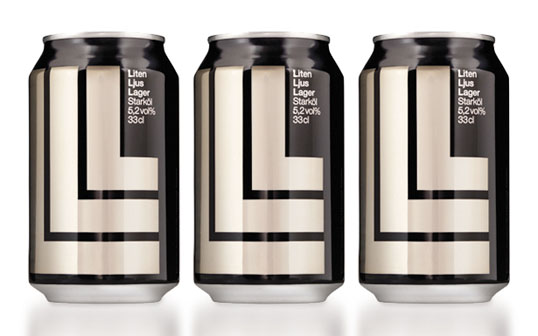 Designed by Amore | Country: Sweden

"Meant to appeal to the trendy urbanite, Amore chose a small 33cl beer can and created a modern architectural visual solution with traditional beer colors."
October 22, 2008 | No Comments
Designed by VBAT | Country: The Netherlands
"The bottle profile developed is elegant, tall and transparent. Slim, light and yet still beer like. The bottle shape is spear shaped. Thrusting upwards. The shoulder is pronounced and distinctive. The bottle 'in hand' is easy and light.
October 20, 2008 | 1 Comment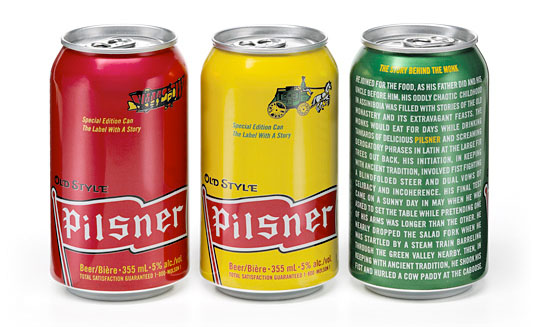 Designed by TAXI | Country: Canada
TAXI came up with these great special edition cans for Pilsner beer. Each design pulls one of the irreverant illustrations from the regular Pilsner design and tells a fun little story about it on the back.
October 17, 2008 | 1 Comment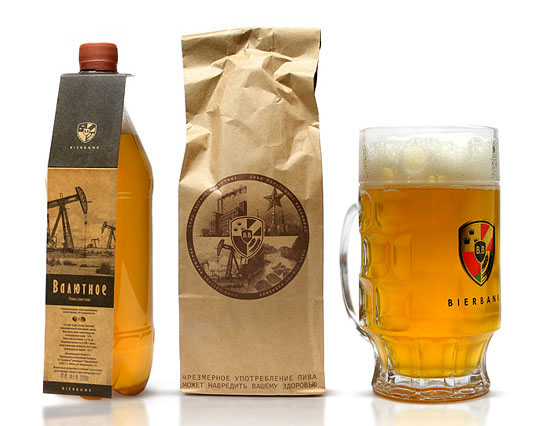 Russian based Fuerzza created these concepts for Beirbank, a raw and unfiltered beer. The brown bag package is great, I could see these being a big hit on the streets.
October 16, 2008 | 1 Comment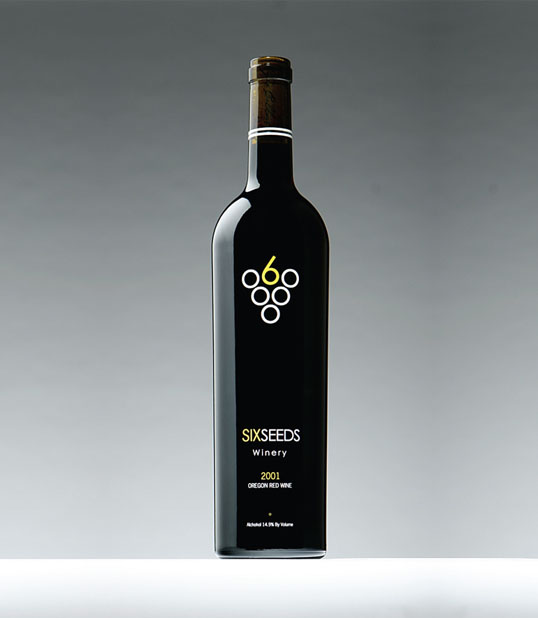 Nice work sent into us from Evan at Pancake Breakfast. I love the cleaverness of the identity.
October 15, 2008 | 1 Comment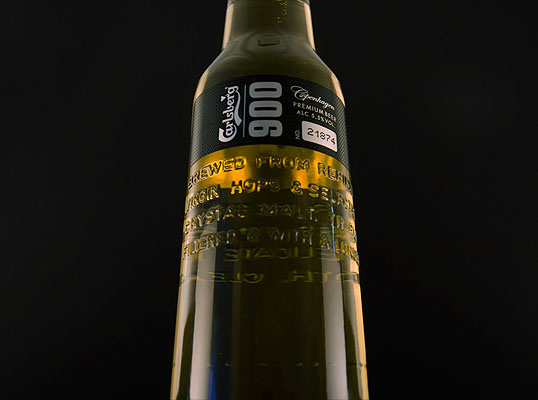 Some more great work being sent in from Sweden. Sanela Osmancevic alerted us to this amazing limited edition beer for Carlsberg. Credit goes to JDO for designing the bottle, and Creative Director Armin Osmancevic and Art Director/Designer Lowe Steiner of WERK for designing the promotional box.
"Packaging for Carlsberg 900, limited edition luxury beer. 200 promotional boxes were produced in collaboration with event agency BSP Marketing, and offered in few selected restaurants."
October 11, 2008 | No Comments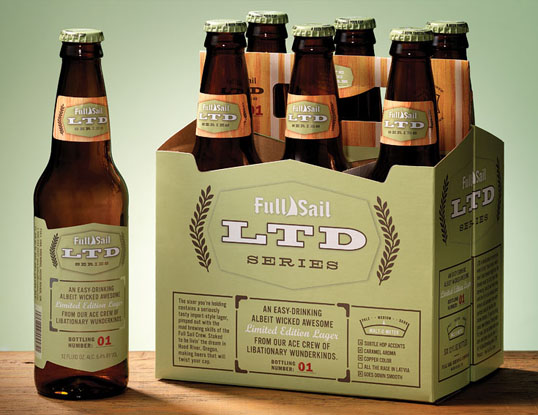 "An easy-drinking albeit wicked awesome limited edition lager from our ace crew of libitionary wunderkinds."
I love the playfull writing that dominites this retro styled desig by Sandstrom Partners.
October 10, 2008 | 2 Comments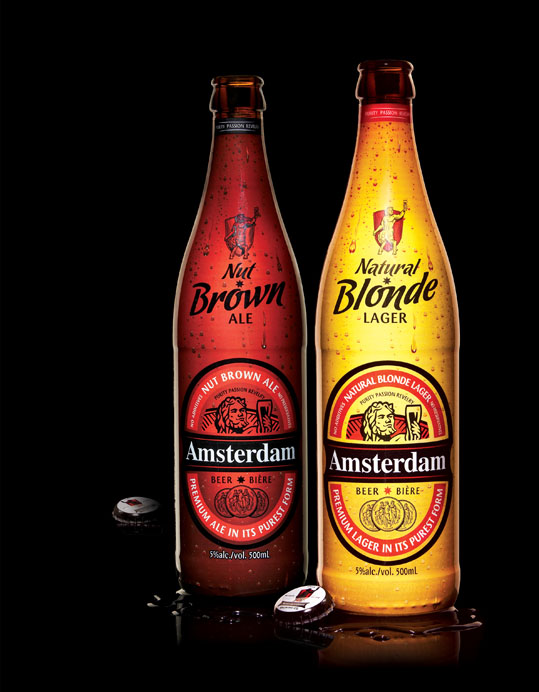 Designed by Brand&Tonic | Country: Canada
Beautiful 500mL bottels for Amsterdam's Nut Brown Ale and Natural Blonde Lager. Brand&Tonic continue to bang out the hits.
October 9, 2008 | 5 Comments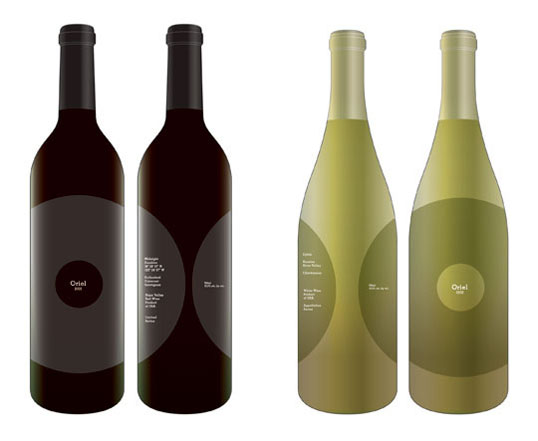 FFFFOUD this design. It looks to be a concept of some sort as I couldn't find any reference on the Oriel Wines website. If anyone has any info about this work please let us know. Jesse gave us the heads up that this work was done by Julia Hoffmann at Pentagram.

October 8, 2008 | 1 Comment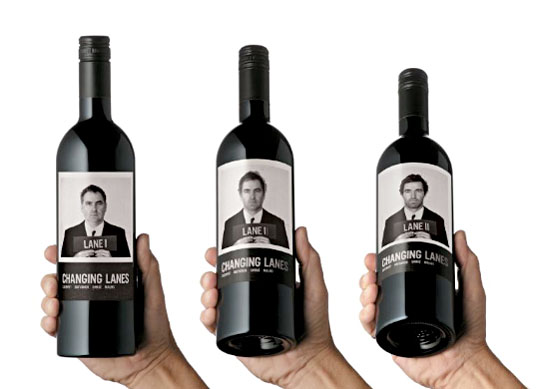 "Changing Lanes is the collaboration of two wine makers, Justin Lane and Mark Lane, who, by sheer coincidence, share the same last name. The wine is unique as it uses grapes from both McLaren Vale (South Australia) and Margaret River (Western Australia), representing the respective home regions of the two wine makers. Combining grapes from these two regions in the one wine was something of a first: a unique wine that needed unique packaging. Mash's solution: Changing Lanes, a lenticular animated label. When viewing the label at different angles the face in the photo changes from Mark Lane (Lane 1) to Justin Lane (Lane 2). The label imagery tells the story behind the brand."