April 24, 2013 | 1 Comment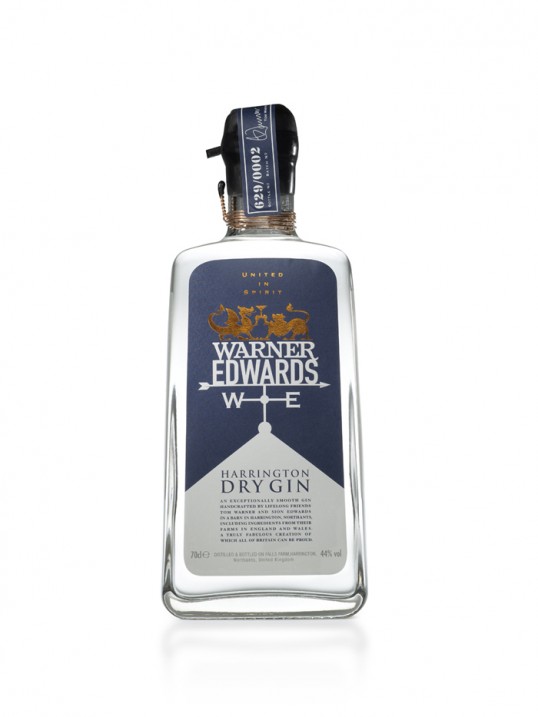 Designed by Blue Marlin | Country: United Kingdom
"It was Warner Edward's unique brand story of friendship that inspired and guided the design. Tom Warner hailing from England and Sion Edwards, a Welshman, originally met at agricultural college. The pair became great friends and, soon enough, an idea to create a premium gin brand sourcing ingredients from each of their farms, situated either side of the Anglo-Welsh border, was born. The two made a brave entrepreneurial move, leaving their jobs to pursue their dream of distilling great premium gin."
April 23, 2013 | 1 Comment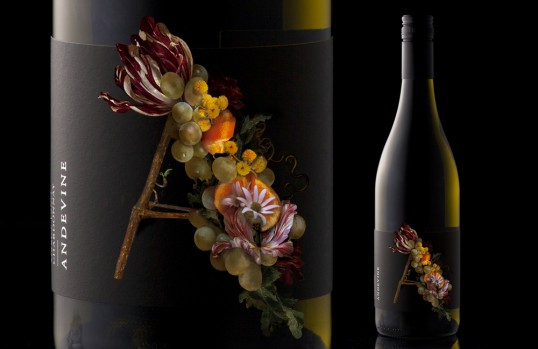 Designed by _Co Partnership | Country: Australia
"Andevine is a boutique wine brand designed by Sydney based agency _Co Partnership.
Created for Australian Hunter Valley winemaker Andrew Leembruggen's first ever release, as a signature wine it was important for the design to reflect Andrew's two biggest influences, his Dutch ancestry and his Australian upbringing.
We illustrated this story with the national flowers of Holland, Australia and New South Wales, intertwining with the letter A to create a memorable icon in the style of the Dutch oil masters. The brand is given further meaning with the name Andevine, a fusion of the winemakers first name and the very beginnings of the story, the grape vine."
April 22, 2013 | 1 Comment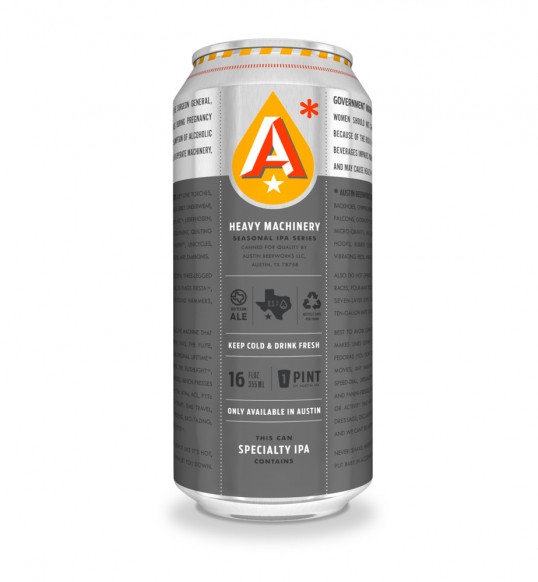 Designed by Helms Workshop | Country: United States
"Working with Austin Beerworks to name and package their new IPA series posed a few unique challenges.
The brewery planned to produce a different IPA every two months, ranging from traditional to experimental IPAs, and to distribute them as a limited-release series throughout the year. With each beer release being smaller than the minimum run of cans, we needed to design a single packaging solution and naming convention that could be used for all eight IPAs."
April 21, 2013 | 1 Comment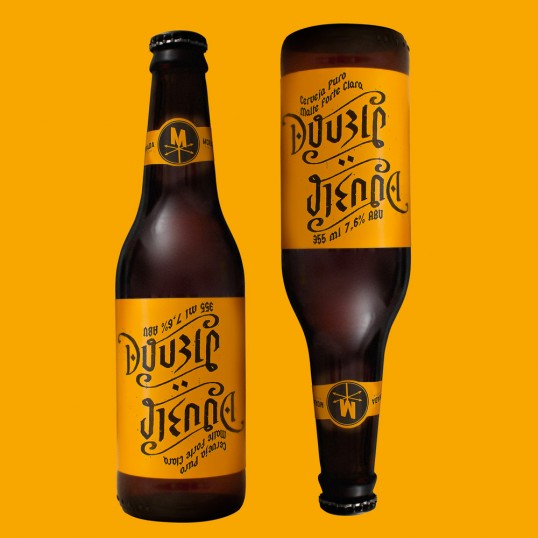 Designed by D-Lab | Country: Brazil
"Concept and creation of a beer label Double Vienna for Morada Cia Etilica from Curitiba, Brazil.
The label design was inspired by ambigrams, in which a graphical representation of one or more
words can be rotated with same phonetics and visual representations."
April 12, 2013 | 2 Comments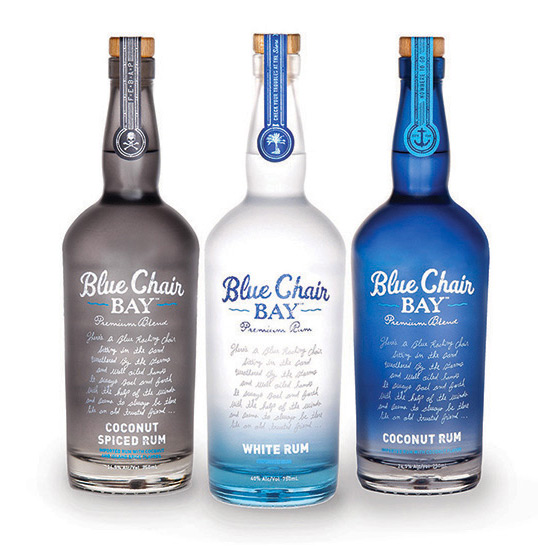 Designed by Ptarmak, Inc. | Country: United States
"Blue Chair Bay is a collection of premium blended rums created onthe beaches of the Caribbean and inspired by the island life of Kenny Chesney. The hallmarkof the design system is a poetic, unclutteredaesthetic with subtle detail. The spirit of Blue Chair Bay Rum is freedom. It is freedom from the pressures of day-to-day commitments and just letting go. It is the energy of a good party, the joy in the company of old friends, the relaxation of drifting in a boat in the middle of the Caribbean. Blue Chair Bay reminds us to enjoy life and live in the moment."
April 10, 2013 | 1 Comment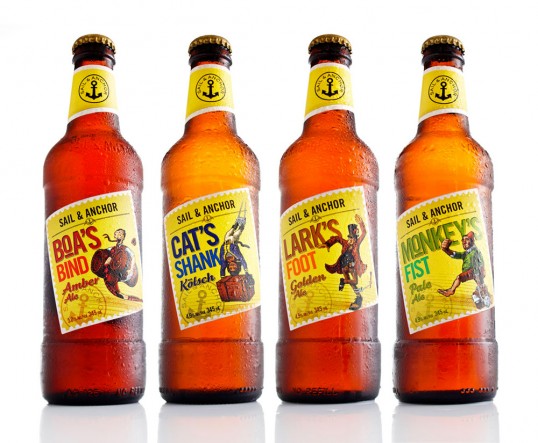 Designed by Marque Brand Consultants | Country: Australia
"The Brief: the Pinnacle group tasked Marque Brand consultants with extending the portfolio of its mainstream Sail & Anchor brand into a craft beer territory for a new range. Knowing that the craft beer drinker most likes the authenticity in their great tasting beer of choice, and revels in the detail of crafted ingredients, Marque delved into the history of the Sail & Anchor brand to unearth a truth that could be the bedrock of the craft range. What it so excitedly discovered was that the Sail & Anchor brand has over a century of heritage in the seafaring port of Fremantle, where sea shanties have been sung and beers have been brewed in the Sail & Anchor hotel off and on for decades and is still being brewed there today.  The Sail & Anchor hotel had seen many seafaring characters and personalities walk through it's doors and the resulting brand weaves wonderfully romantic stories of Sailor's Knots used in days gone by, elements of Fremantle history, a little touch of humour and brings them to life in an endearing illustrative form." Continue…
April 8, 2013 | 1 Comment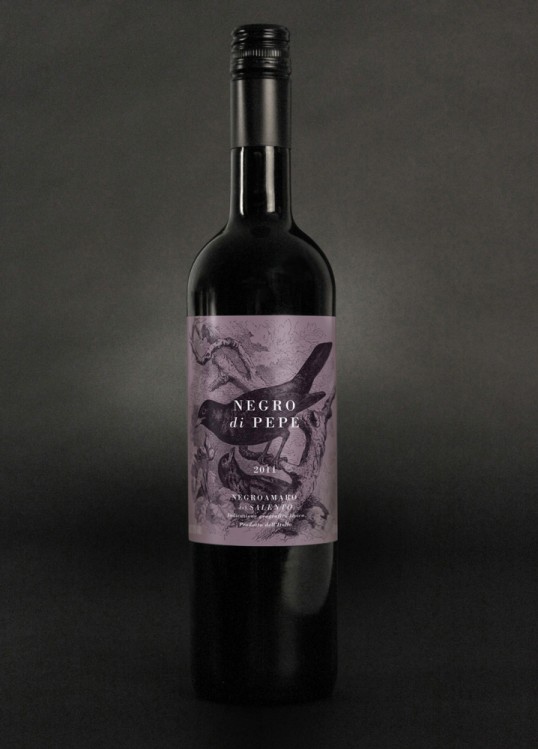 Designed by Positivity Branding | Country: The Netherlands
"An elegant italian wine, created for Grapedistrict – an innovative wine retailer in The Netherlands"
April 6, 2013 | 4 Comments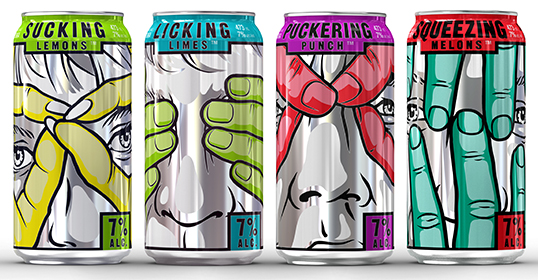 Designed by Brandever | Country: Canada | Fonts used: CgGothicNo4
"Sucking Lemons, Biting Oranges, Puckering Punch, Squeezing Melons, Licking Limes … Jaw Drop Vodka Coolers. Brand Strategy, Packaging Design and Product Naming by Brandever."
April 5, 2013 | 2 Comments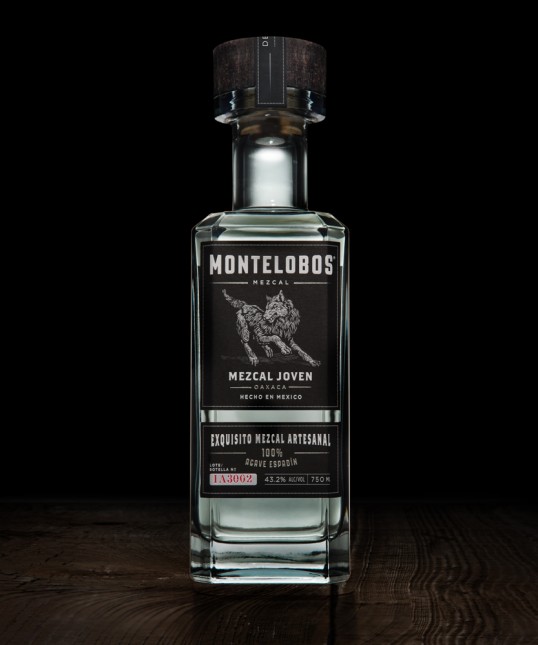 Designed by WeHolden | Country: United States
"Working with Casa Montelobos, William Grant & Sons, and Dr. Iván Saldana, the world's leading agave expert, WeHolden developed the packaging design for Montelobos (Mountain of Wolves) a premium mezcal joven that launched in New York, California, and Texas in late 2012."
April 5, 2013 | 4 Comments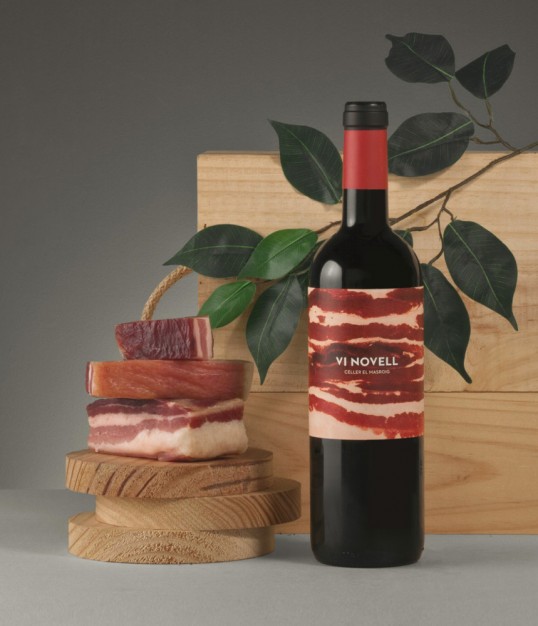 Designed by Atipus | Country: Spain
"Traditionally, in November, coinciding with the celebration of the slaughtering of the pig, the 'Vi Novell' is bottled. This is a fresh and fruity wine which is bottled before its fermentation is finished.
Therefore, the wine doesn't mature in the bottle and it must be consumed within a short space of time. It is a wine for enjoying; a wine for celebration."