May 28, 2014 | No Comments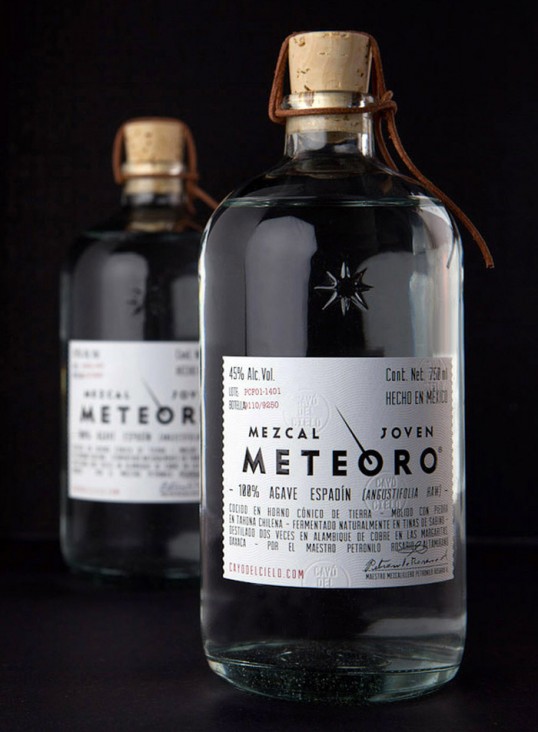 Designed by Francisco Rueda | Country: Mexico
"Local legend tells that a small incandescent rock fell near the town's mezcal maker's home, creating an ideal earthen pit oven, in which he roasted his agave hearts, and created the best mezcal in the region. "How did you do it?" They asked him. The old man simply replied: "It fell from the sky…"
May 27, 2014 | No Comments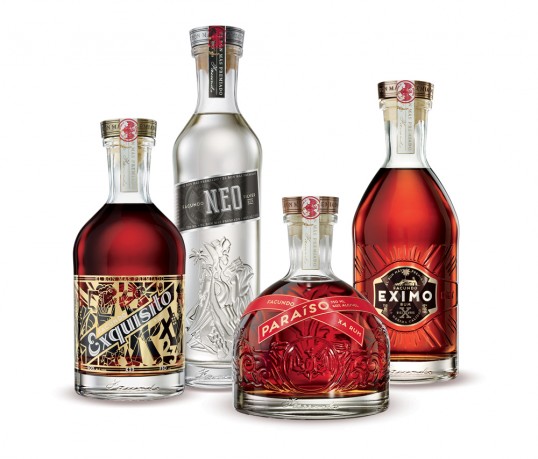 Designed by Duffy & Partners | Country: United States
"The Facundo Rum Collection is the first-ever collection of four aged sipping rums from Bacardi, each with its unique personality and craftsmanship. The Facundo Rum Collection is a tribute to Bacardi founder Don Facundo Bacardi Masso and his relentless pursuit of producing rums of unsurpassed quality and refinement. Now, with The Facundo Rum Collection, connoisseurs everywhere can share in this revered tradition as rum is elevated to an art form.
Duffy & Partners, the internationally recognized branding and design firm, designed decanter-like bottles, inspired by Cuba's Golden age of art deco. Each is custom designed as a celebration of each unique experience for the rum drinker."
May 27, 2014 | No Comments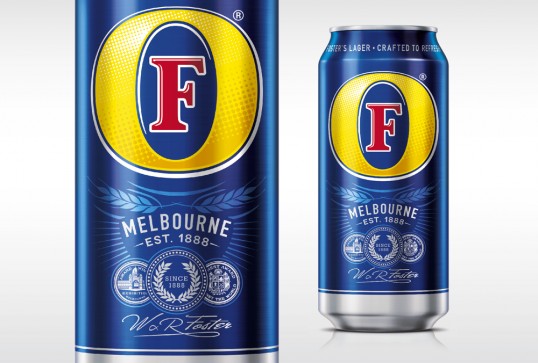 Designed by BrandMe | Country: United Kingdom
"Building on BrandMe's radical redesign of Foster's in 2010, the growing success of its Gold and Radler line extensions and the brand's 2013 crowning as number 1 UK off-trade lager, BrandMe were commissioned by brand owner HEINEKEN to reposition and redesign Foster's core proposition.
The brief was to capitalise on the 125th anniversary of the brand and assert the brand's long standing brewing heritage and product credentials, as a lager crafted in the Melbourne heat in 1888 for ultimate refreshment."
May 27, 2014 | No Comments
Designed by mousegraphics | Country: Greece
"The briefing (in brief):  We produce a good organic wine that we want to place in a highly competitive market via a strong packaging design idea.
The target consumer: Design conscious consumers ready to try a cared-for product.
The design: One of the most creative and difficult areas of packaging design is probably this of wine. In the case of Sun wines, we focused on the wine color and the ways it corresponds to particular solar phases: the deep red of a setting sun, the gold white of its mid day radiance, the pinkish rose of the early rising star. We designed the abstract time sequence of these phases on each bottle, with a sign created specifically for each variety and placed near the rim of the bottle carrying this variety. The sun, solar light is one of the most elemental, eternal ingredients of wine alchemy. Its role cannot possibly be measured or even described, but its value can be commemorated and appreciated."
May 27, 2014 | No Comments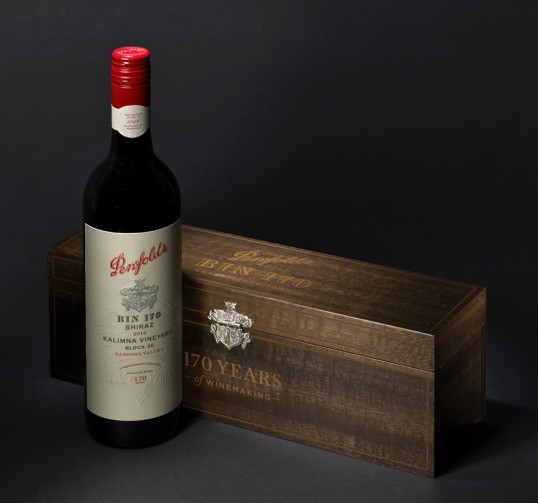 Designed by The Collective | Country: Australia
"At a launch in London this month, Penfolds unveiled its Bin 170, specially released to commemorate the iconic winery's 170th anniversary. Priced at $1,800.00 per bottle, Bin 170 is the most expensive bottled wine ever released by Penfolds. Sourced from Penfolds Kalimna Vineyard in South Australia, Bin 170 has been made from exceptional parcels of the fruit usually reserved for Grange. Released once previously in 1973, a Bin 170 is a very rare release. Of the 2010 vintage, only 5,544 bottles have been produced, which means the wine will be greatly sought after by collectors."
May 23, 2014 | 1 Comment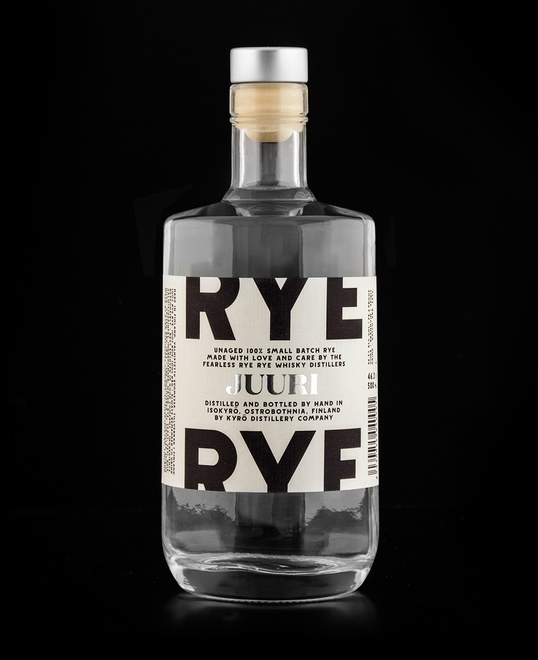 Designed by Werklig | Country: Finland
"The distillery is based in the heartlands of Finnish Ostrobothnia. The first batch of the whisky won't be available until 2017, but an initial product called Juuri (Root) is already in production to be used in cocktails. More products will be developed and made in small batch style as the production evolves. The company also has clear-cut plans for entry into the international market, aiming boldly at global metropolises such as London, Berlin, Hong Kong and Tokyo.
This sort of brand evolution meant that the identity needed stand the test of time and changes: it had to be clean, fresh and easy to use still after a couple of years when the first whiskys are matured."
May 20, 2014 | No Comments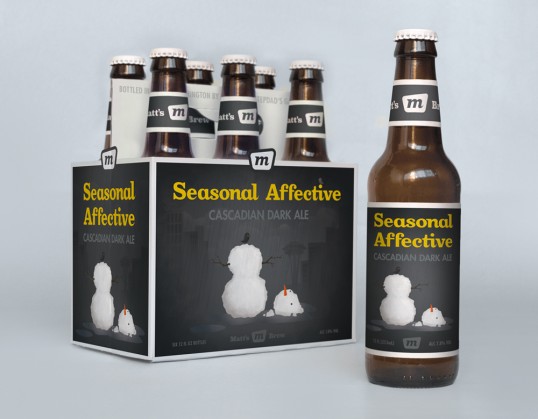 Designed by Jackson Willits | Country: United States
"Matt's Brew is just that—beer brewed by Matt Flores, a fellow Seattle-based designer. When he mentioned needing packaging for a CDA this winter, we started ideating and decided the beer should be a play on the notorious rain and darkness we experience here in the Pacific Northwest. From there, I chose to create a design and illustration that's somewhere between the classic WPA national parks posters and a New Yorker cartoon. This jaded snowman is dedicated to all the folks who spend their short daylight hours in grey and soggy concrete jungles."
May 17, 2014 | No Comments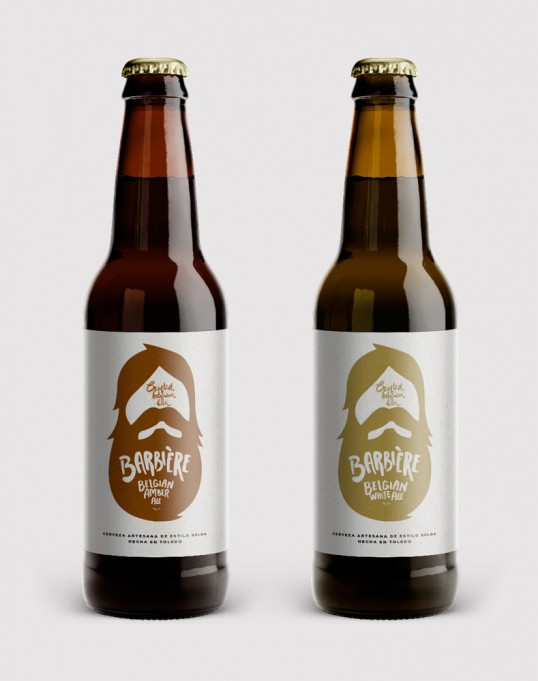 Designed by The Woork Co | Country: Spain
"It's always great when a great product arrives at your desk and you have to name it, brand it and package it. That's what happened when this awesome belgian beer produced in Toledo, Spain arrived to our hands. Artisan Beer's Market has been terribly growing for the last year and we needed an eye-catching name and image to make it look different from its competitors when someone is about to order a beer in a bar. Barb & BIère (Beer in French) made the name and beards and different hair tones made the pack for the different varieties. All of it wrapped with a sense of artisan made, from the illustrations and the lettering to the printed materials' choice. "
April 30, 2014 | 1 Comment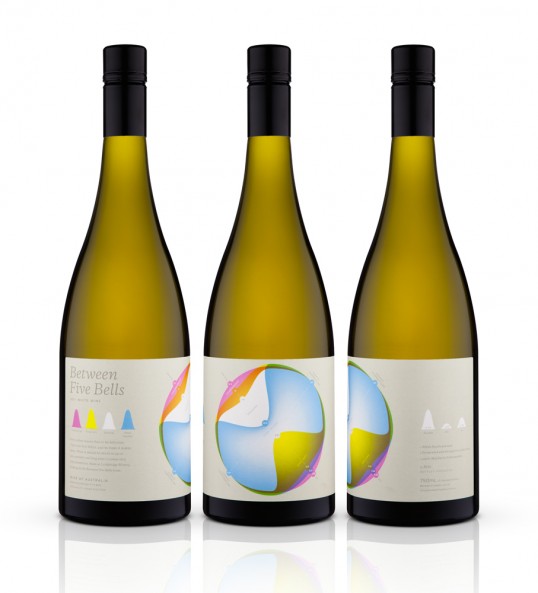 Designed by Nicholas Felton | Country: United States
"The labels we use for our wines are based on the data behind the wine itself; what it is made of, how it is made, the finished chemistry, etc. We approached Nicholas Felton to implement this concept in an original way. You can read more about the philosophy and reasoning here."
April 29, 2014 | No Comments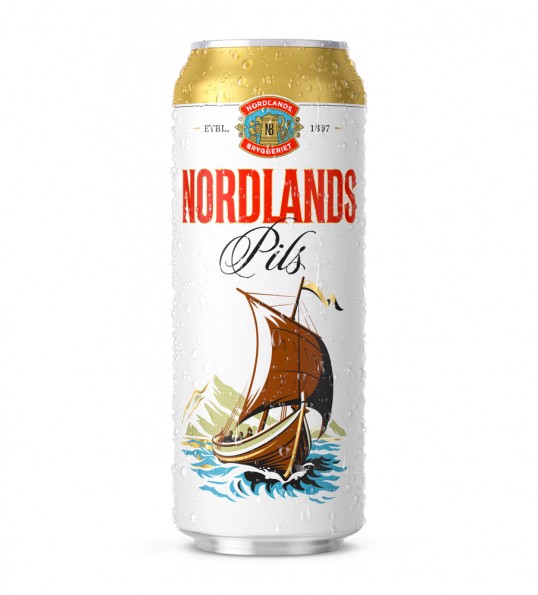 Designed by Strømme Throndsen Design | Country: Norway
"Ringnes is Norway's largest brewer and part of the Carlsberg Group. Strømme Throndsen Design has redesigned their Nordlands Pils, a regional Northern Norwegian beer with a history dating back to the 19th century, that looked to establish a more contemporary interpretation of their heritage.
All the original elements have been kept but have been redrawn and hand lettered with a retrospecitive appreciation for detail and craft, and the iconic Nordlands boat has been given more contrast and dynamism to stand out in the shelves.
The redesign clearly provides the beer with a high quality and brand sensitive revision of the established local pilsner."