October 20, 2013 | 3 Comments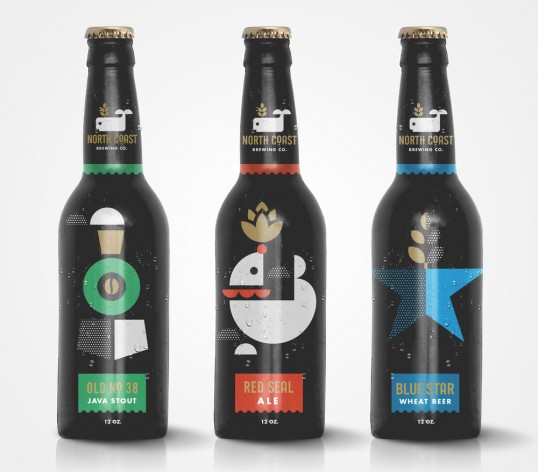 Designed by Taylor Goad | Country: United States
Conceptual work from Philly based designer Taylor Goad.
"What's great about Northcoast's beers is that they only use the necessary amount premium, high-quality ingredients. I wanted the design to reflect that by stripping everything down to basic, geometric shapes."
October 20, 2013 | 1 Comment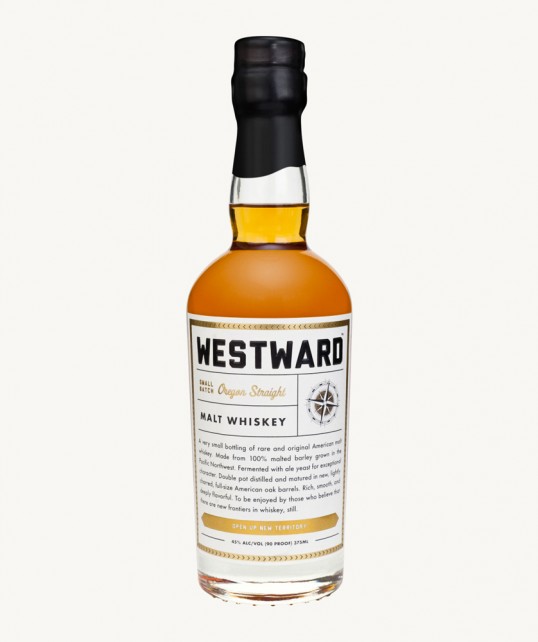 Designed by Namesake | Country: United States
"Westward Whiskey is a very small bottling of rare and original American malt whiskey, distilled and bottled by House Spirits Distillery in Portland, Oregon. Made from 100% malted barley grown in the Pacific Northwest, Westward is fermented with ale yeast for exceptional character, and double pot distilled and matured in two-char American oak barrels.
The visual language was designed to reflect Westward's original take on a traditional and well-respected spirit, and to further establish Westward as a premier offering. Each element of the label was developed with this focus in mind. The branding salutes Westward's exploratory approach to making whiskey while the smaller sized bottle emphasizes the specialty of the spirit in hand. Details like beveled embossing, black and gold foil, and a wax seal closure were used to encourage the tactile experience of enjoying whiskey."
October 16, 2013 | No Comments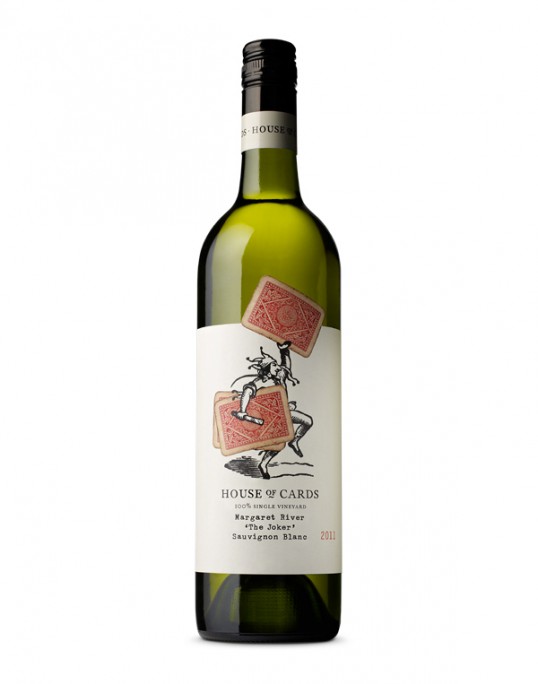 Designed by The Collective | Country: Australia
"When thinking of a name for their brand, winemakers Liz and Travis Wray decided that winemaking really was a bit of a gamble. Despite their vineyard being in a prime spot in Margaret River, every vintage Liz and Travis felt they always had to deal with "what nature played them": hence the name House of Cards.
With the winning combination of great wine, a fantastic brief and a lovely client, this was a really enjoyable project from beginning to end. Liz wrote: "We have had such amazing feedback… thank you for working so hard to produce a label that has captured our personalities and our brief perfectly."
We have worked on a number of product ranges for House of Cards Wines over the past few years."
September 25, 2013 | 7 Comments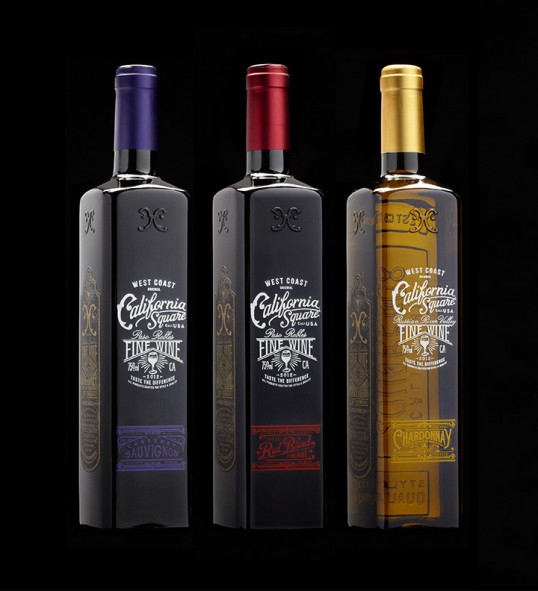 Designed by Stranger & Stranger | Country: United States
"Square bottles take up less space but you never see them on the wine shelves. If the wine industry turned over to square instead of round bottles we'd save almost a million trees in outer cardboard boxes alone. Not to mention savings in shipping and storage. We've created the icon square brand, California Square, available at Total Wines from today."
September 18, 2013 | 3 Comments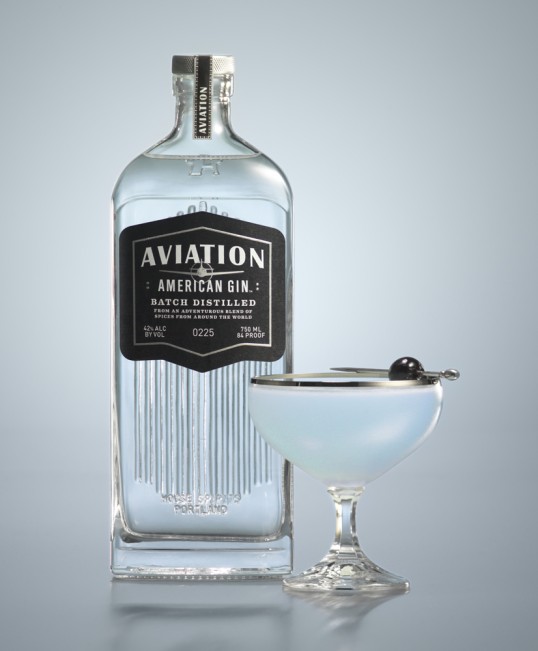 Designed by Sandstrom Partners | Country: United States
"Award-winning brand design agency Sandstrom Partners announced it has completed a dramatic new package design for Portland-based distillery House Spirits' flagship product, Aviation Gin, according to Sandstrom president Jack Peterson.
House Spirits is one of the most established and fastest-growing craft-distilleries in the United States, and the company needed to establish its point of differentiation from traditional London Dry Gin.
"Up until now, gin has been a spirit closely associated with the English—London dry gin," Peterson said. "Aviation is creating the new American Gin experience, downplaying juniper and adding other adventurous botanicals such as cardamom, lavender, Indian sarsaparilla, coriander, anise, and dried sweet orange peel for a more balanced flavor. The bottle and label are designed to strikingly differentiate the brand from the pack in an American way."
September 16, 2013 | 1 Comment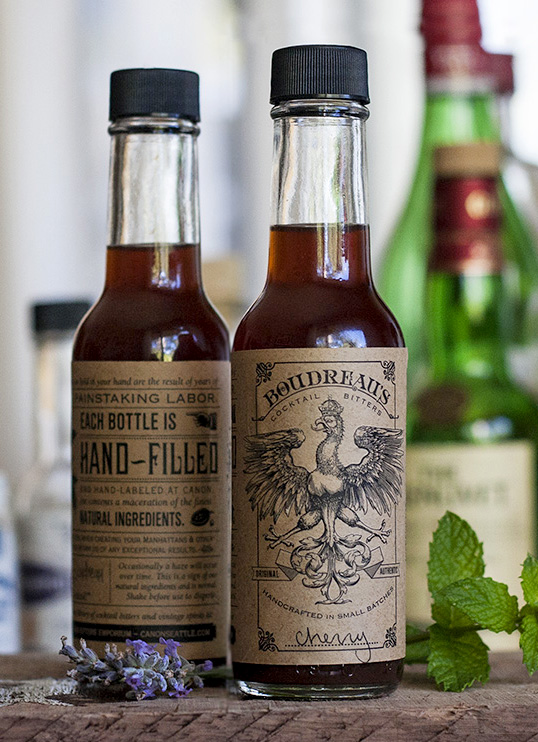 Designed by David Cole Creative | Country: United States
"This project was another chance for me to work with Canon Seattle's famous Jamie Boudreau – award winning bartender, restaurateur, curator of the world's best drink selection (an actual award, 2013)  and great client. I was excited to have this opportunity to dress up his signature bitters with the premium label design they deserve. An embossed, common (master) label design with write-in varietal name is flexible and affordable, while at the same time lending a hand-made touch to these authentically hand-made bitters."
September 15, 2013 | 3 Comments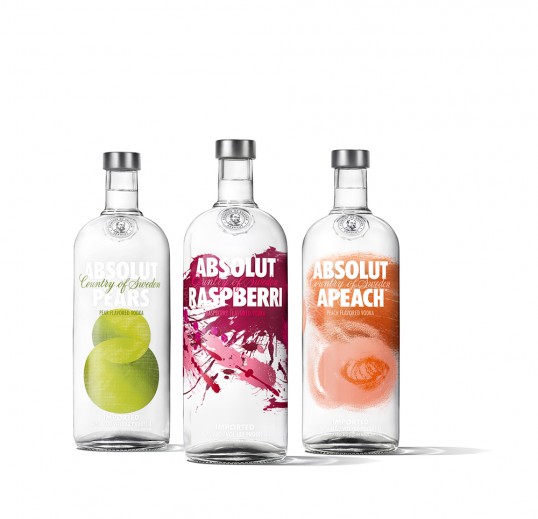 Designed by The Brand Union | Country: Sweden
I know we're a bit late to the party with this work, but it's great nonetheless.
"This is one of the most dramatic changes we've ever made, and our biggest and most transforma- tive design project ever. Our goal was to give our customers distinctive designs that are unlike anything one has ever seen. Vibrant, captivating bottles that bring energy to any occasion and celebrate the fact that every flavour in the ABSOLUT VODKA range is something extraordinary," says Anna Kamjou, Global Design Director at ABSOLUT. "The standard
thinking says a fruit-flavoured vodka requires fruit imagery. We wanted to break that convention. We asked our design team to reach into the symbolism and myths tied to the ingredients to find each flavour's core essence — and then amplify that essence through art."
September 14, 2013 | No Comments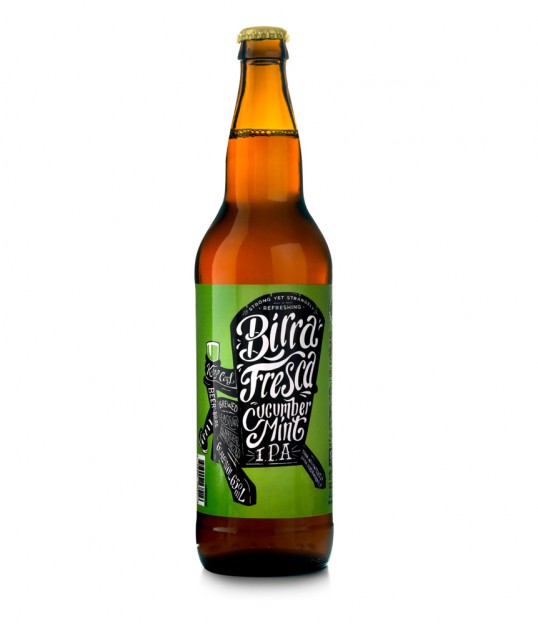 Designed by Saint Bernadine Mission Communications Inc. | Country: Canada
"Birra Fresca, a palate smacking cucumber mint IPA, is the latest addition to R&B Brewing's family of hand-crafted beers design by Saint Bernadine Mission Communications Inc. Strong, yet strangely refreshing, this beer's cucumber and mint notes inspired the fresh summer colours and cues, while the beer's 6% heft required a deep comfortable chair.
Like other R&B Brewing beers, the design language is inspired by R&B's resolutely hand crafted product – as such, every element on the packaging is rendered by hand, including the bar code. Key brand story elements, hand rendered in expressive type, and additional varietal information, like IBU scale, boil information, aging temperature, hop and barley type and mix all support R&B's independent, craft positioning."
September 10, 2013 | No Comments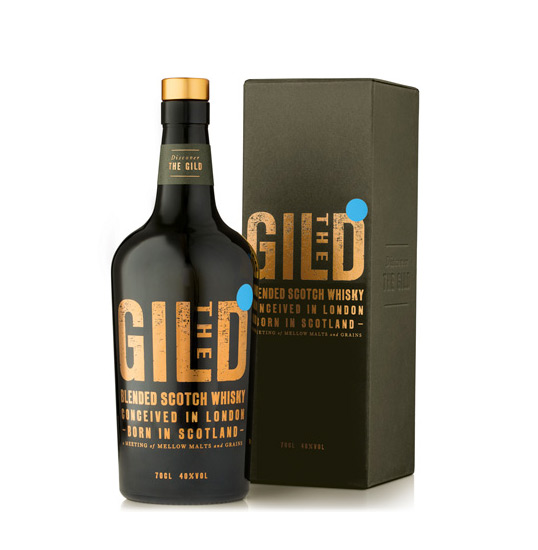 Designed by Pearlfisher | Country: United Kingdom
"Task: To create a new standout and authentic whisky brand for the Russian market and beyond that would help make the world of whisky accessible.
Scope: Strategy, brand identity, naming, brand language and tone of voice, structure and graphics.
Solution: The new brand and packaging design challenges the category standards and creates a new language for the whisky market. The brand equities are ownable to the Gild and designed to work as recognisable signposts for the whisky community. The brand identity, inspired by letterpress, is bold and authentic and communicates a high level of craftsmanship, clarity and refinement. The name refers back to the guilds of London – the masters and the craftsmen – but has a double meaning with 'gild' also referring to the gold standard. The bottle states that the whisky is 'conceived in London, born in Scotland' to establish its Western heritage and desirable credentials that the primary Russian audience is seeking."
September 9, 2013 | 6 Comments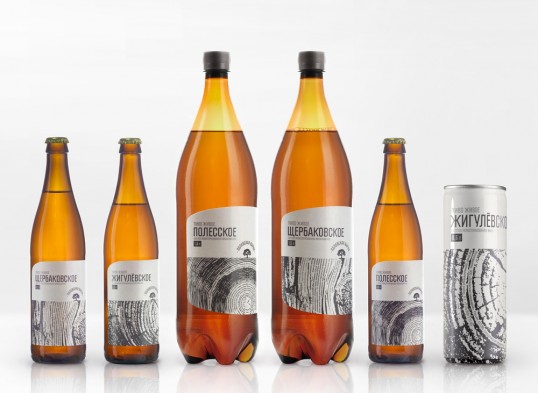 Designed by Red Pepper | Country: Russia
"Beer package concepts are usually very beautiful.
But in reality, the Russian's law demands placing a lot of additional mandatory information on the bottle. And this becomes a problem, because sometimes this information occupies more than 50% of label space.
Looking on the brewery's logo in a shape of a tree, we have chosen direction of eco-labels and used the texture of tree bark and felling. We embedded all mandatory information about consist and limitations to the natural wood texture, saving the visual harmony and purity of idea.
100% of mandatory information shown. 100% of idea saved. 100% not fake and already in stores."