July 26, 2013 | 3 Comments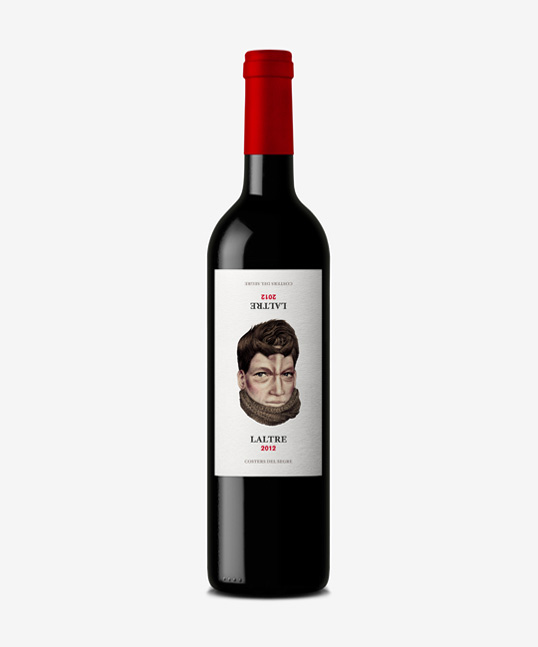 Designed by Dorian | Country: Spain
"At the gates of the Pyrenees, embraced by the norther mountain range "Sierra Larga" and halfway between the regions of Segrià and Noguera, lie the vineyard of the winery "Lagravera". A singular and unique vineyard in Catalonia for being located on an old gravel pit.
Laltre is the youngest wine they produce and its new design represents, through an optical illusion, the merged values of his youth with the experience and wisdom of the traditional methods which follows the winery."
July 25, 2013 | 3 Comments
Designed by Cartils | Country: United Kingdom
"Unique in the world as a premium alcoholic ice tea, Harry Brompton's was launched this month with success. In a matter of weeks demand has soared, and it seems that Harry Brompton's ice tea is not only here to stay, but it's here to conquer the world. In the traditional tea-loving country of Britain the brand was finally launched after years of perfecting the 'secret' hand-crafted recipe.
CARTILS Branding & Packaging Design Consultants were responsible for the design, reaffirming their expertise in the area of 'New Product Developments'."
July 24, 2013 | 1 Comment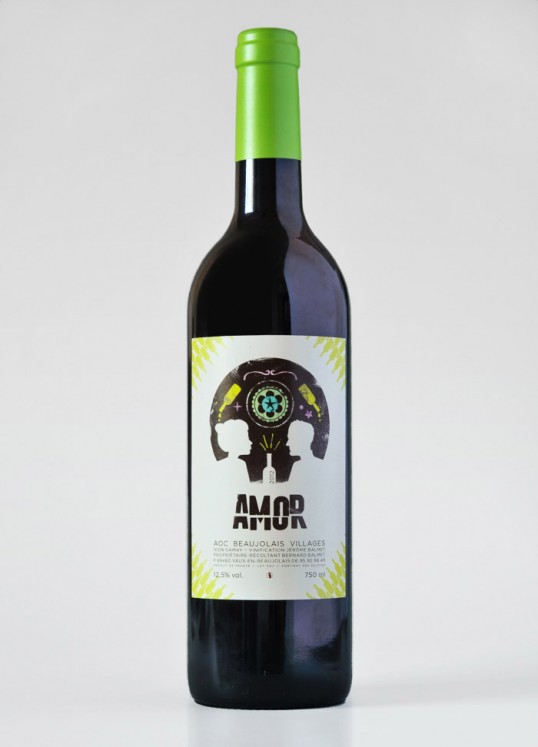 Designed by Giovanni D'Andrea | Country: France
"How do you infuse creative spirit & offbeat personality to a organic wine brand? Giovanni D'Andrea, a French freelance Art Director, designs a glamorous & unexpected label for Jérôme Balmet, a local French wine producer. A mix of colourful and edgy graphics inspired by Mexican skulls! An absolute hit in the trendy Parisian wine bars!"
July 23, 2013 | 1 Comment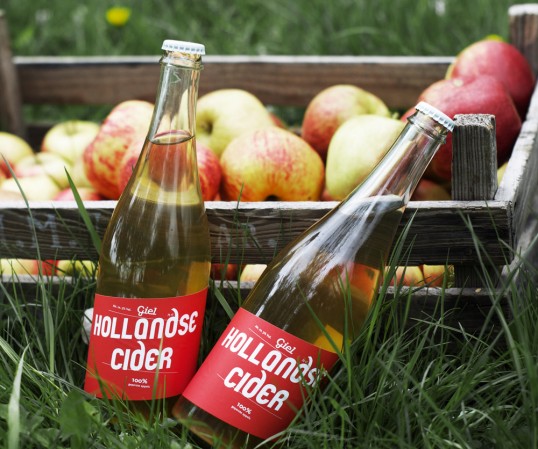 Designed by Mattmo | Country: The Netherlands
"Giel is a small-scale producer of Dutch Cider. Cider is a natural form of conservation of apples. Giels apples are unsprayed and handpicked in the Tull en 't Waal area. In Spain, UK, France and Germany Cider is food culture. Cider has a growing market in The Netherlands."
July 22, 2013 | No Comments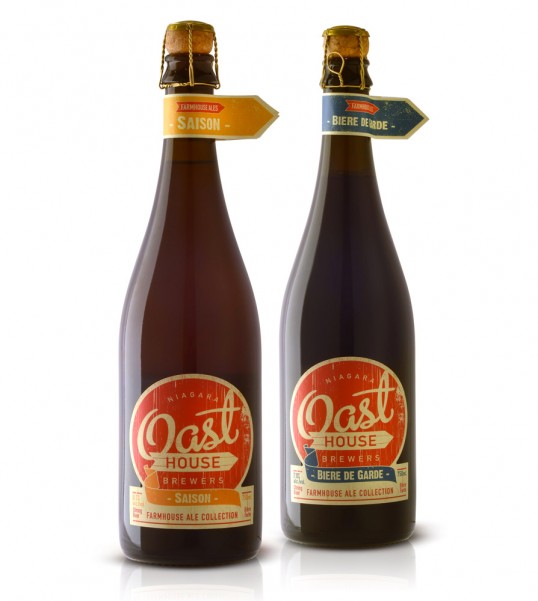 Designed by Insite Design | Country: Canada
"Farmhouse Ales: nestled amongst the Niagara wineries along the road into Niagara-on-the-lake Ontario lies a big old red barn — now the home of the new Niagara Oast House Brewers. The brewery is the passion of a group of  local Niagara wine and beer industry friends that decided beer was their love. Oast's essence and visual palette were designed to convey the area's bucolic country lifestyle and soul.
The Saison and Biere de Garde are Belgian style farm ales. Seasonals that would have traditionally been served to keep farm workers hydrated and happy in the fields as well as to celebrate the harvest. The ales are an embrace of the local farm spirit that is so deeply integral to the Niagara region."
July 3, 2013 | 1 Comment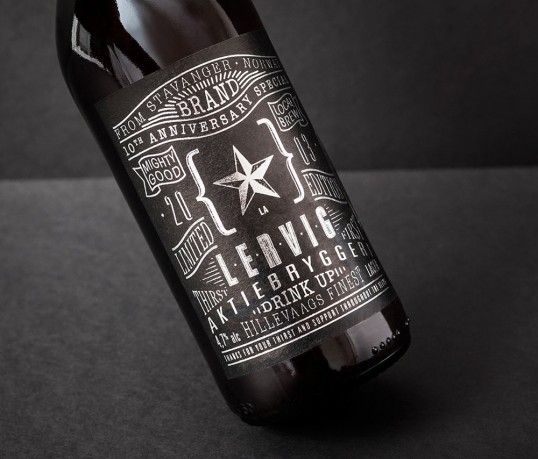 Designed by Daniel Brokstad | Country: Norway
"Lervig started their brewery back in 2003, and now as it's their 10th anniversary they decided to make a limited edition beer as a celebration, only sold directly at the brewery. The design tells the story of how it started with key words that changed from where they started and where they are now through a typography solution, that falls in similar old style category as the design style of their previous beers. The four pack consisted of 2 of each 2003 and 2013 editions and a little surprise as you open it you're welcomed with "Enjoy your lervig" written under the closing mechanism. The design was printed as silver on pure black to emphasise both the exclusivity of the limited edition beer and a suitable combination for their anniversary."
July 1, 2013 | 1 Comment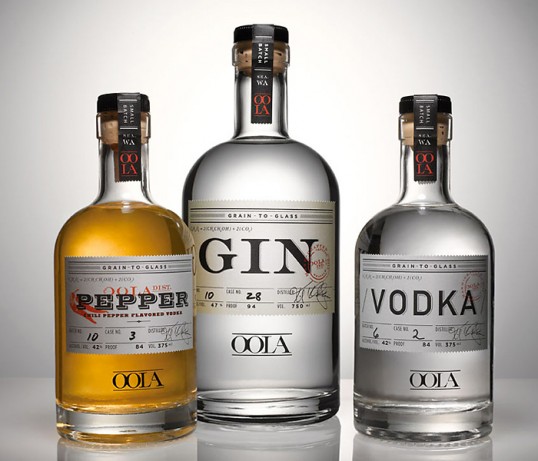 Designed by Piper Design Co. | Country: United States
"Oola Distillery is one of Seattle's first craft distilleries, producing small batches of gin, vodka, infused vodkas and whiskey. Oola's goal is 100% use of Washington state people and ingredients from grain to glass: gins in which you can taste the botanicals, distinctive vodkas, and whiskey flavorful and smooth.
The goal for the packaging design was to bring this locavore ideal to the forefront. We did this by generically naming each spirit and using typography to help depict the hand-made and down-to-earth feel of this brand."
June 22, 2013 | 1 Comment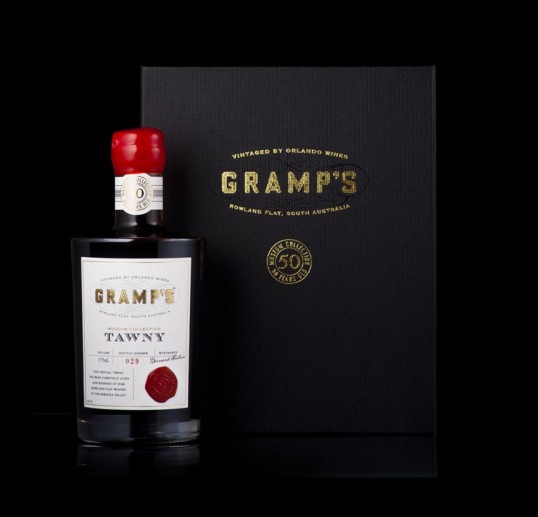 Designed by _Co Partnership | Country: Australia
"Following our refresh of the Gramp's range of premium wines, _Co were briefed to design the 50 year old Museum Tawny, the jewel in the Gramp's family crown. Great things come in small packages and in threes; the limited release of 300 x 375ml bottles, retails at AU$300 per bottle. Showcased in a luxury customised box, this rare and prestigious parcel of wine was a delight to hand craft. We chose a premium Saver Glass bottle and designed a wax seal which was hand applied to every label."
June 11, 2013 | No Comments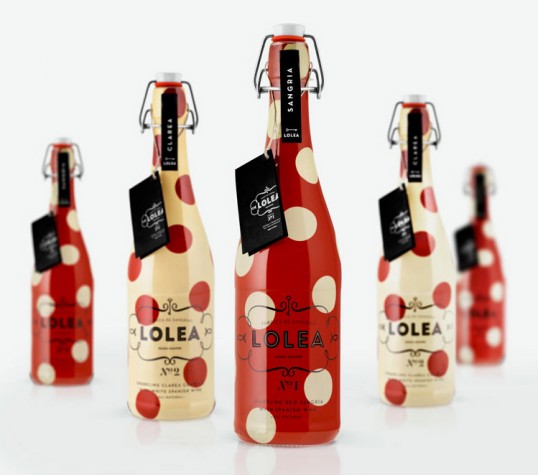 Designed by Estudio Versus | Country: Spain
"As you already know, Sangria is a typical Spanish cocktail, synonymous with social gatherings, celebration and joy. Lolea fulfills the highest expectations of quality and flavor, as well as having a new and shocking design. Lolea is a personal project of some friends who love traditional and artisan Spanish products. Lolea may be of red wine or white wine and it is offered in several presentations and sizes. It is made with high quality wine and natural ingredients.  If you like the idea and want to get us in your publication at the web page you will see much more information."
June 10, 2013 | 23 Comments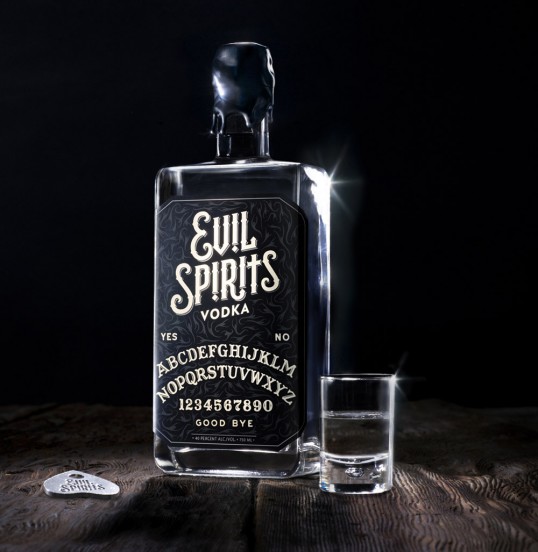 Designed by Saint Bernadine Mission Communications Inc. | Country: Canada
"Evil Spirits is a new premium spirits line that is painstakingly crafted to be sinfully enjoyed. St. Bernadine was tasked with package design and a media kit for the launch.
Evil Spirits Vodka is the product of a distilling craft so refined it must have been exchanged for diabolical favours. St. Bernadine extended this brand promise through every detail of the design language. Custom word mark? Evil. Spirit renderings in matte varnish? Evil. Recipe card? Evil. Ouiji board with commemorative cast pewter planchette? Evil. It's time to succumb to the guilty pleasure of Evil Spirits."