February 22, 2013 | No Comments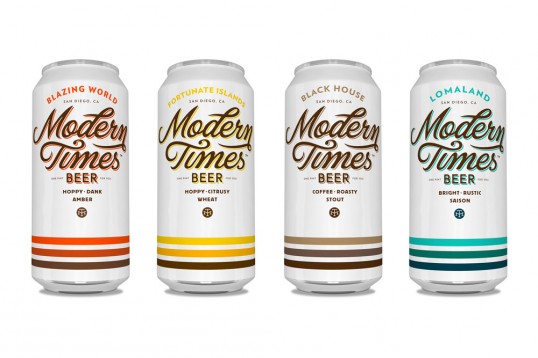 Designed by Helms Workshop | Country: United States
"Austin-based branding and design firm Helms Workshop is proud to unveil the results of their latest client collaboration with Modern Times Beer: a stunningly gorgeous can design that will represent the California-based brewery on retail shelves in 2013.
"From the moment I started working on Modern Times, I knew I wanted packaging as magnificent as the beer I planned to put in it. So I went out and hired a design ninja to craft the cans," says Jacob McKean, owner of Modern Times Beer.  The result is "so devastatingly tasteful, a koozie would be a crime!"
February 21, 2013 | No Comments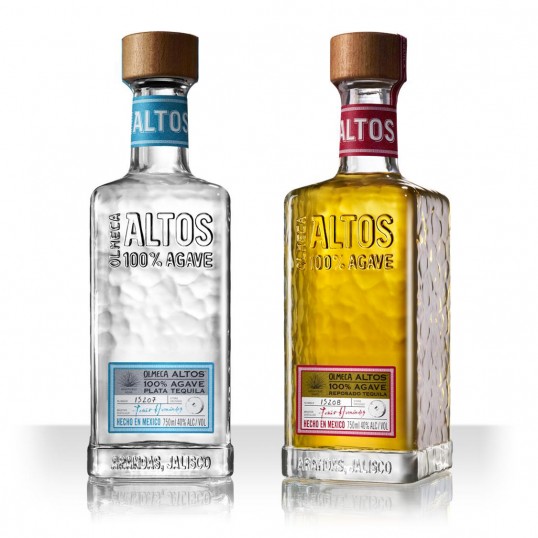 Designed by Coley Porter Bell | Country: United Kingdom
"Coley Porter Bell has created new designs and an authentic new positioning for Pernod Ricard's premium tequila Olmeca Altos to help it to operate as a standalone brand for the first time. The new bottles were launched in the US this month and are being rolled out to other markets round the world.
The brief was to distinguish Olmeca Altos from the rest of the Olmeca range by creating an appealing personality for the brand, while making the bottle easier for bartenders to handle.
The original Altos bottle designed by CPB in 2010, was created as a premium sub brand of Olmeca and had a close visual relationship to the parent brand.
The new positioning is aimed at attracting sophisticated creative young urban drinkers. The design itself is deliberately minimal, featuring clear hammered glass with the branding embossed onto the glass itself.
"Altos needed to play up its authenticity whilst also highlighting the taste of the product, making drinking Altos more about enjoyment and discernment than shooters and partying, " explained CPB creative director Stuart Humm.
"The target market is notoriously unresponsive to marketing, so rather than the design shouting at them we wanted consumers to feel that they have discovered it themselves. As a result it's deliberately understated and dressed down."
February 20, 2013 | No Comments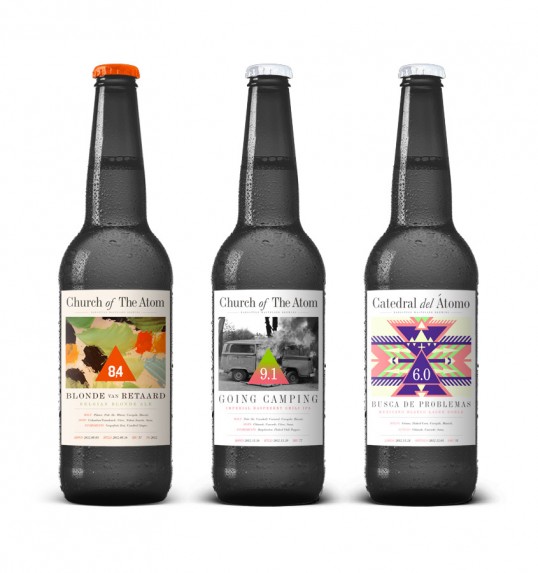 Designed by Church of the Atom | Country: Sweden
Graphic design, packaging and identity for a nano brewery from Gothenburg, Sweden.
February 18, 2013 | No Comments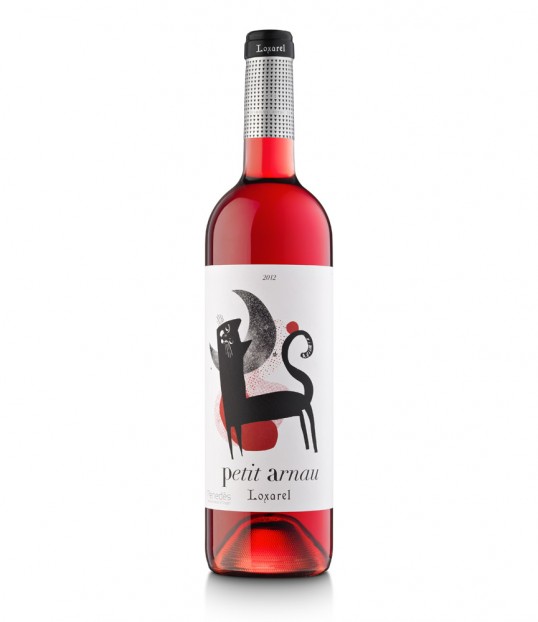 Designed by Pagà Disseny | Country: Spain
"Petit Arnau (Little Arnau), Mitjans family son, had a cat called "Luna" (Moon). The moon phases are very important in the biodynamical farming practice from where Loxarel Cellar wines come from."
February 18, 2013 | No Comments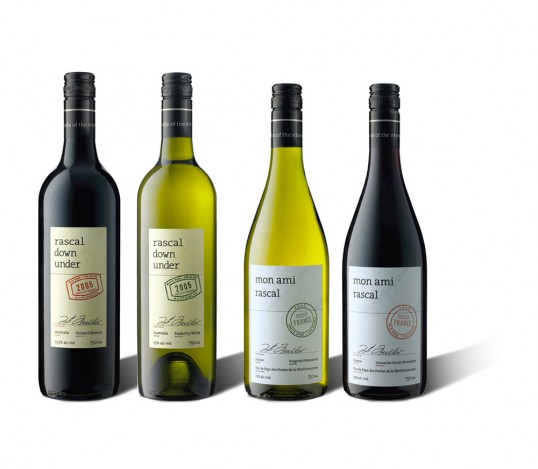 Designed by St. Bernadine Mission Communication Inc. | Country: Canada
"Earls Kitchen + Bar approach to sourcing their house wine is no different then their approach to developing their food menu; take a team around the globe to taste, select, and source the most delicious wines available and offer them at exceptional value. St. Bernadine designed this system to incorporate both the red and white wine varietals under their country of origin. Informed by passports and travel stamps, design elements reflect the global sourcing required to offer these wines, while still demonstrating the Earls fun, approachable personality."
February 15, 2013 | 2 Comments
Designed by Stranger & Stranger | Country: United Kingdom
"Hangar 1 is made in California using artisanal methods including fresh fruit infusions and distillation in Holstein Stills.  It is this meticulous and artisanal process that inspired Hangar One's newest packaging line, featuring an apothecary-style bottle with embossed measurements along the side and a black stopper cap- reminiscent of a measuring chemistry beaker.
While the scientific design of the bottle lends itself to another era, the sleek shape and unique look render it decidedly more modern.
The textured labels are all printed in a distinctive design, giving it a crafted feel with a small story about each flavor variety.  The labels also feature an embossed aircraft logo along with hand-drawn visuals, including fruit used, for each offering."
February 15, 2013 | No Comments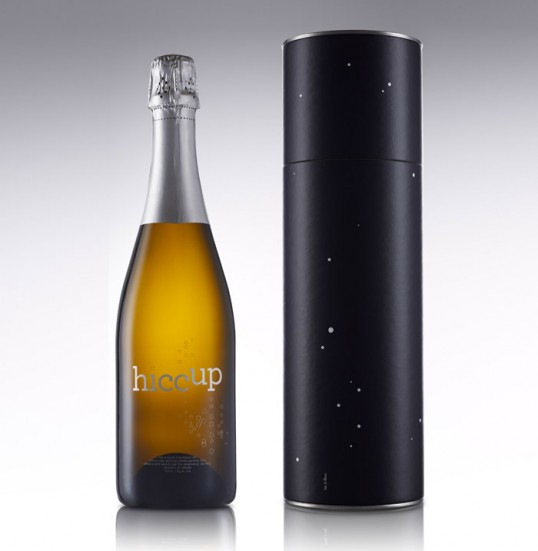 Designed by Up Inc | Country: Canada
"For its 2012 holiday gift, branding firm Up Inc sent clients a handcrafted bottle of traditional-method sparkling wine. And, since printing on glass was a novel experiment, two custom packages were created—each featuring a playful name, festive holiday messaging and light-hearted design.
Bottles were silk-screened with silver-metallic ink (requiring six full days to dry), and protected in paper-wrapped shipping tubes—also designed to accent the contents within. All tubes were sealed with personalized labels, adding a friendly finishing touch."
February 14, 2013 | 4 Comments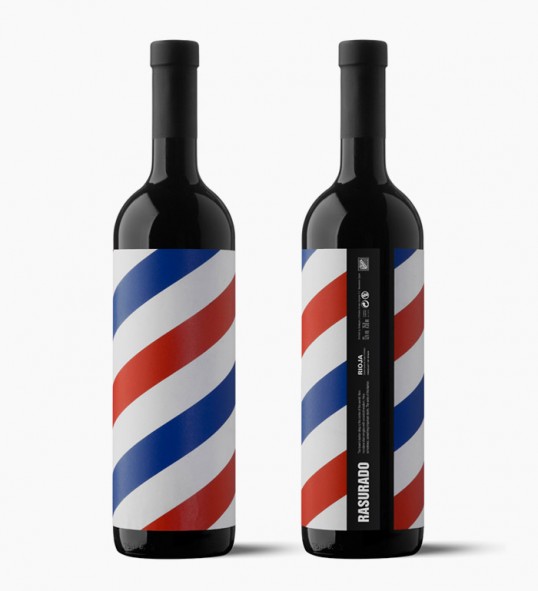 Designed by Moruba | Country: Spain
"This is a very special project for a wine from Rioja. This is it's story: The town's barber shop is the centre of the world. Here mundane chat mingles with ancestral wisdom. Here, sometimes, something important starts. The wine of the barber."
February 13, 2013 | 1 Comment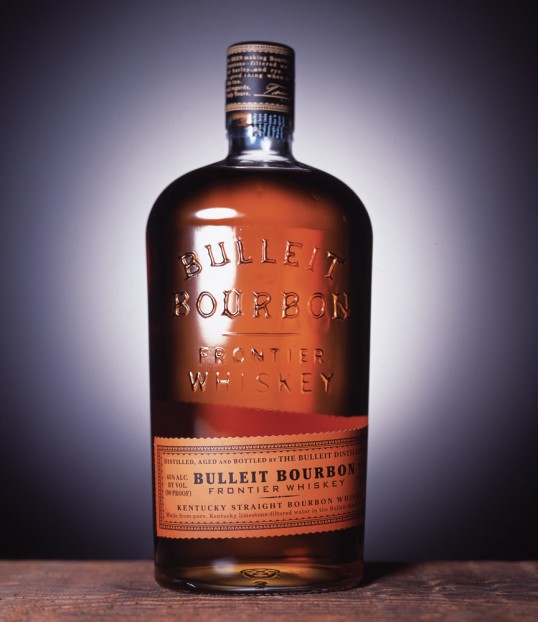 Designed by Sandstrom Partners | Country: United States
"Award-winning brand design agency Sandstrom Partners today announced it has been tapped by Diageo PLC, the world's largest producer of spirits, to brand two new products in Diageo's premium Bulleit whiskey line, according to Sandstrom president Jack Peterson.
Sandstrom 12 years ago created packaging and branding materials for Bulleit Bourbon, which was then owned by Seagram. The Bulleit Bourbon package won a Silver Clio Award in 2000, and the brand has achieved steady growth since its subsequent acquisition by Diageo in 2001."
February 12, 2013 | 1 Comment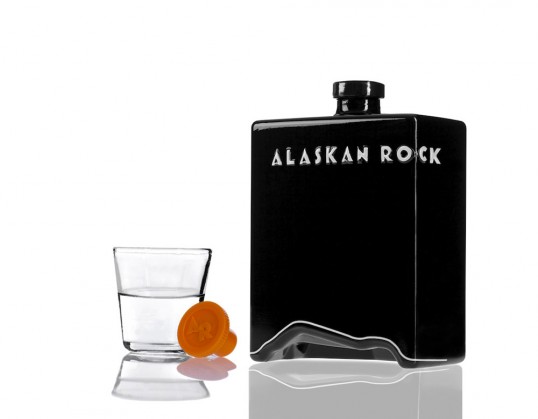 Designed by Alaskan Rock | Country: Australia
"Alaskan Rock vodka is new entrant to the small Australian artisan spirits scene. It is a small-batch hand-made vodka distilled in Tasmania using malted barley and launched online January 2013. The vodka is named after a cocktail incident that occurred in the 1970s (long story). Alaskan Rock is double distilled  in copper pot stills for a crisp flavour and smooth finish. It is an excellent sipping vodka although those who wish to mix it will enjoy that too."