April 26, 2013 | 1 Comment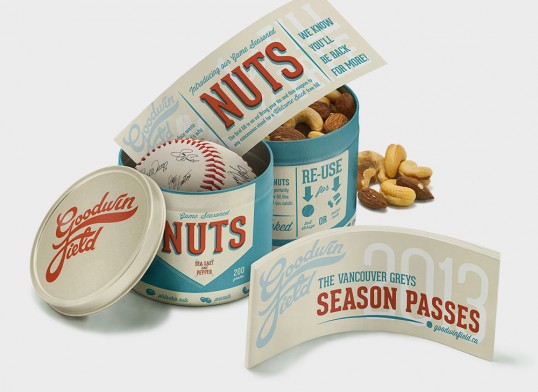 Designed by Allison Chambers | Country: Canada
"In addition to brand development, this project called for creating a strategy to reduce packaging waste at baseball games. Nostalgic script from by-gone days inspired the logo. Fans can re-use their 'Game Seasoned Nuts' tin game after game, or even store a prized baseball. Season ticket holders get the branded tin holding their tickets, a coupon for nuts, and a baseball signed by the players. The goal of the project is to increase loyalty and fan base, while developing a sustainable, environmental solution."
April 25, 2013 | No Comments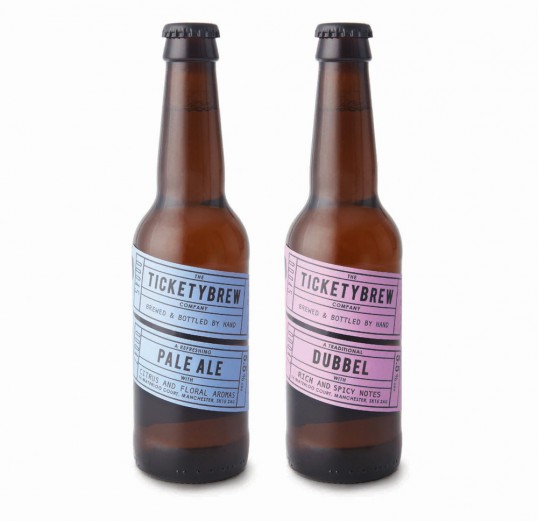 Designed by Carter Wong | Country: United Kingdom
"Briefed by entrepreneurial brewer, Duncan Barton to create the name and packaging for his start up business, Carter Wong set to work trying to discover a memorable name that would then lend itself to a graphic treatment when it came to designing the label.
Beginning initially with just two brews, a Belgian Dubble and a traditional Pale Ale, and in limited numbers it was important that we found a very cost effective way of producing and printing the finished label designs.
All parts of the brief fell into place once we'd decided on the brand name being a take on the word 'Ticketyboo', meaning everything is going alright and proceeding quickly, something Duncan's business was certainly starting to do. Therefore the name 'Ticketybrew' was agreed and from then on the design solution virtually solved itself."
April 25, 2013 | 1 Comment
Designed by Objesion Studio | Country: Mexico
"Product: Don Manuel 93 is a handmade tequila made in the region of Tlaxcala, Mexico. This bottle was made in honor of Don Manuel the grandfather of the family. Don Manuel was a big fan of horses, but now instead of horses, there are blue agave fields.
Design: there are magueys all over the bottle and if you put the bottle horizontally you will see a maguey field. The paper wrapper has a galloping horse."
April 24, 2013 | 1 Comment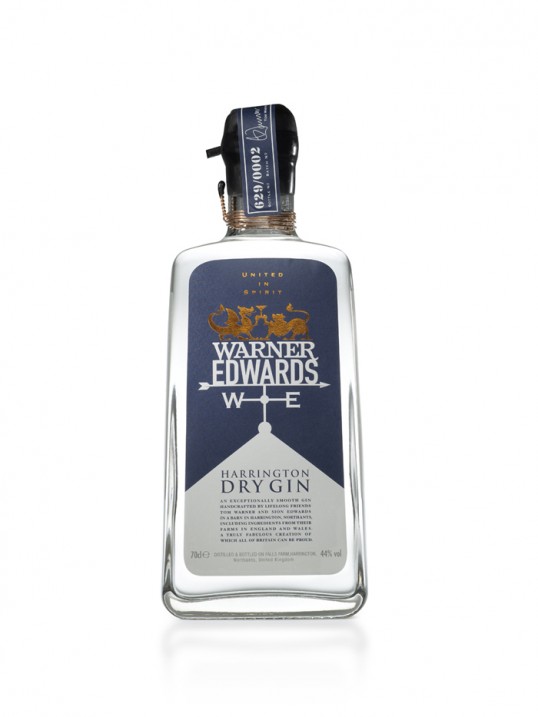 Designed by Blue Marlin | Country: United Kingdom
"It was Warner Edward's unique brand story of friendship that inspired and guided the design. Tom Warner hailing from England and Sion Edwards, a Welshman, originally met at agricultural college. The pair became great friends and, soon enough, an idea to create a premium gin brand sourcing ingredients from each of their farms, situated either side of the Anglo-Welsh border, was born. The two made a brave entrepreneurial move, leaving their jobs to pursue their dream of distilling great premium gin."
April 23, 2013 | 1 Comment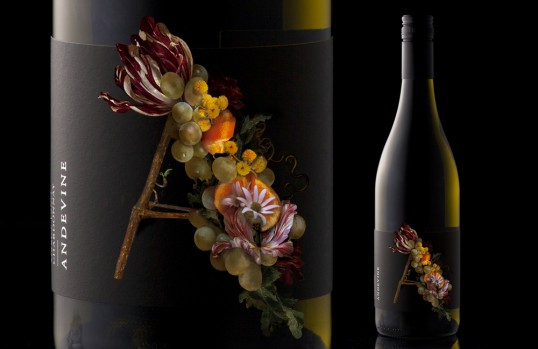 Designed by _Co Partnership | Country: Australia
"Andevine is a boutique wine brand designed by Sydney based agency _Co Partnership.
Created for Australian Hunter Valley winemaker Andrew Leembruggen's first ever release, as a signature wine it was important for the design to reflect Andrew's two biggest influences, his Dutch ancestry and his Australian upbringing.
We illustrated this story with the national flowers of Holland, Australia and New South Wales, intertwining with the letter A to create a memorable icon in the style of the Dutch oil masters. The brand is given further meaning with the name Andevine, a fusion of the winemakers first name and the very beginnings of the story, the grape vine."
April 22, 2013 | 1 Comment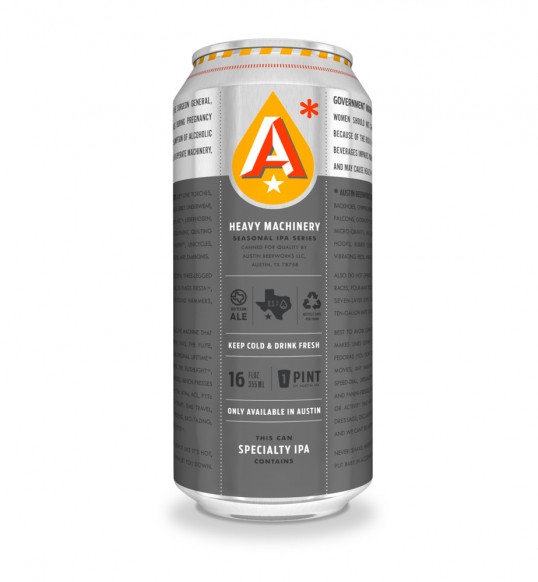 Designed by Helms Workshop | Country: United States
"Working with Austin Beerworks to name and package their new IPA series posed a few unique challenges.
The brewery planned to produce a different IPA every two months, ranging from traditional to experimental IPAs, and to distribute them as a limited-release series throughout the year. With each beer release being smaller than the minimum run of cans, we needed to design a single packaging solution and naming convention that could be used for all eight IPAs."
April 21, 2013 | 1 Comment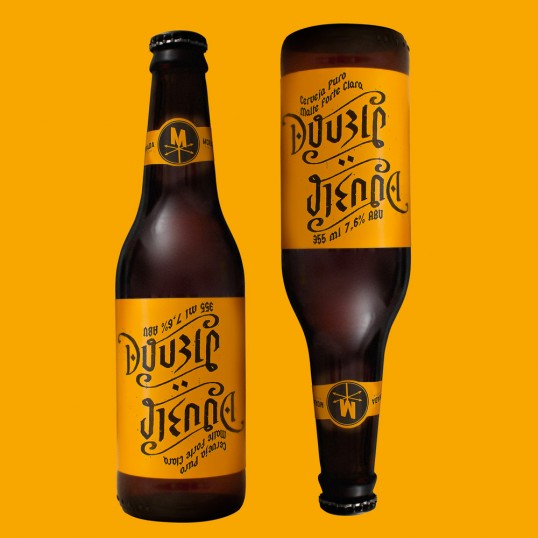 Designed by D-Lab | Country: Brazil
"Concept and creation of a beer label Double Vienna for Morada Cia Etilica from Curitiba, Brazil.
The label design was inspired by ambigrams, in which a graphical representation of one or more
words can be rotated with same phonetics and visual representations."
April 12, 2013 | 2 Comments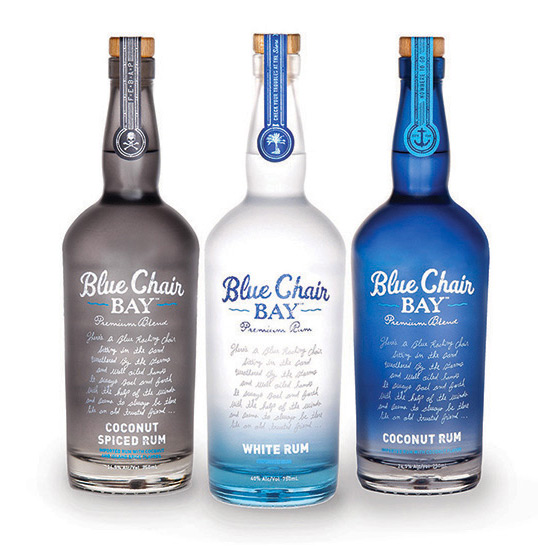 Designed by Ptarmak, Inc. | Country: United States
"Blue Chair Bay is a collection of premium blended rums created onthe beaches of the Caribbean and inspired by the island life of Kenny Chesney. The hallmarkof the design system is a poetic, unclutteredaesthetic with subtle detail. The spirit of Blue Chair Bay Rum is freedom. It is freedom from the pressures of day-to-day commitments and just letting go. It is the energy of a good party, the joy in the company of old friends, the relaxation of drifting in a boat in the middle of the Caribbean. Blue Chair Bay reminds us to enjoy life and live in the moment."
April 10, 2013 | 1 Comment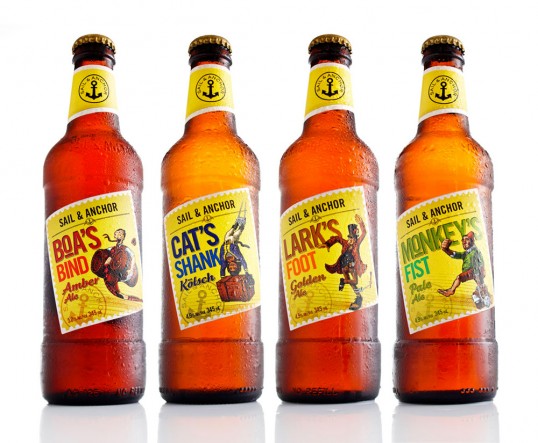 Designed by Marque Brand Consultants | Country: Australia
"The Brief: the Pinnacle group tasked Marque Brand consultants with extending the portfolio of its mainstream Sail & Anchor brand into a craft beer territory for a new range. Knowing that the craft beer drinker most likes the authenticity in their great tasting beer of choice, and revels in the detail of crafted ingredients, Marque delved into the history of the Sail & Anchor brand to unearth a truth that could be the bedrock of the craft range. What it so excitedly discovered was that the Sail & Anchor brand has over a century of heritage in the seafaring port of Fremantle, where sea shanties have been sung and beers have been brewed in the Sail & Anchor hotel off and on for decades and is still being brewed there today.  The Sail & Anchor hotel had seen many seafaring characters and personalities walk through it's doors and the resulting brand weaves wonderfully romantic stories of Sailor's Knots used in days gone by, elements of Fremantle history, a little touch of humour and brings them to life in an endearing illustrative form." Continue…
April 8, 2013 | 1 Comment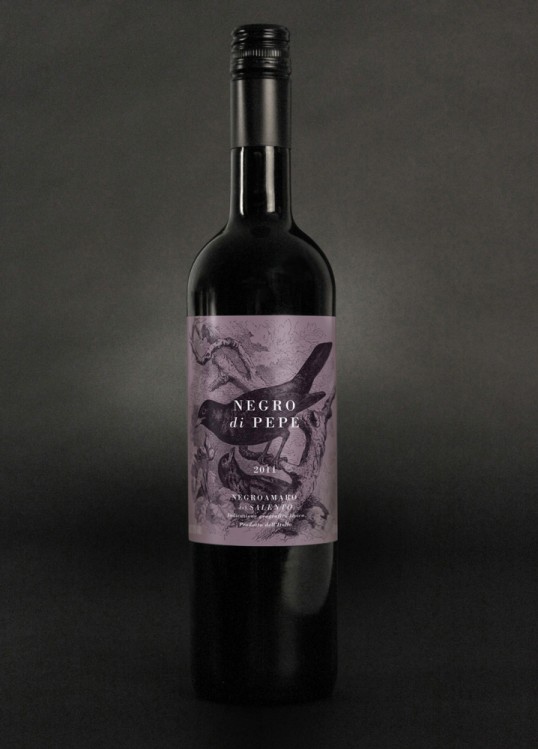 Designed by Positivity Branding | Country: The Netherlands
"An elegant italian wine, created for Grapedistrict – an innovative wine retailer in The Netherlands"