June 29, 2012 | No Comments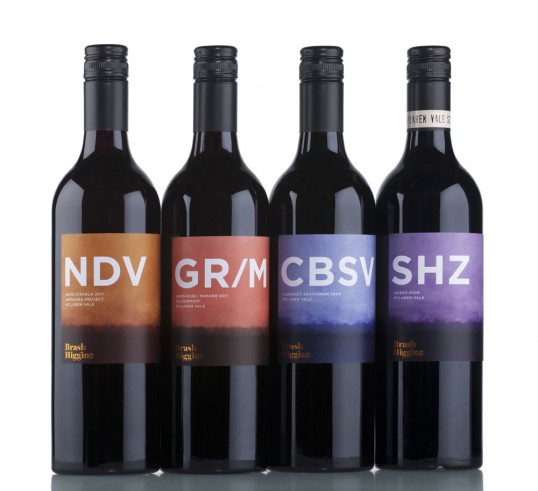 Designed by Swear Words | Country: Australia
"Brief: Create a logotype and symbol, style guide (font choices, colour palette), wine labels and stationery set. The Brash Higgins brand needs to be strong enough to stand on its own, yet be complimentary to their sister brand Omensetter.
Result: The visual identity of Brash Higgins is unique, clever, playful and memorable. The wine labels have been very well received by trade and media, helping the brand to gain widespread trial and acceptance. The labels are iconic and memorable without being bombastic or crass so they will retain a timeless appeal yet incredibly strong brand recall."
June 28, 2012 | 2 Comments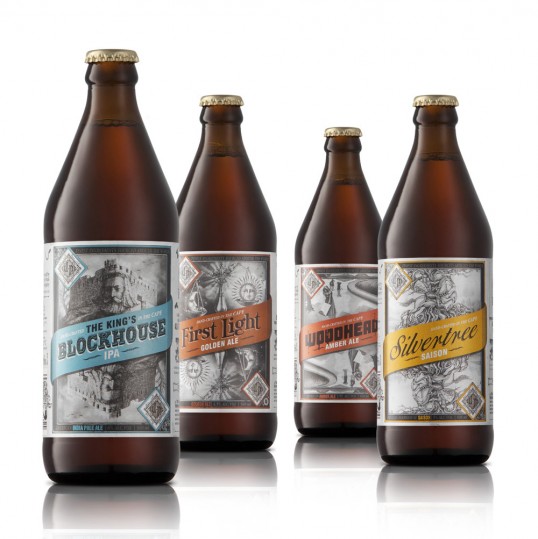 Designed by Just Design | Country: South Africa
"Born as a response to the one-dimensional beer culture in South Africa, The Devil's Peak Brewing Company (DPBC) produces brews unlike any other beer you're likely to find locally. The designs reflect the intricacy of the different beer styles and the brewer's passion to create beers with unique character and depth. Craftsmanship, idiosyncratic style and the underlying belief of 'truth to material' – where the insides inform the outside – equals 4 distinctive styles with 4 equally standout designs. Recently released, the designs are already winning public attention at beer appreciation festivals and on Facebook and twitter."
June 27, 2012 | No Comments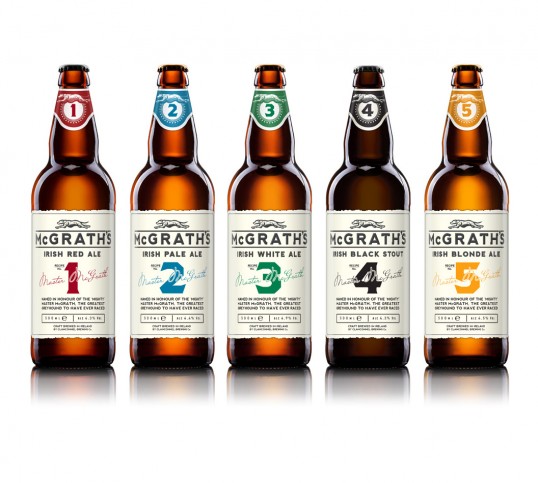 Designed by Drinksology | Country: Ireland
"McGrath's is Craft Brewed in Ireland by Clanconnel Brewing Co. Drinksology was commissioned to reinvent their brand and packaging. Named in honour the local hero The 'Mighty' Master Mcgrath, the greatest greyhound to have ever raced, the recipe numbers & label colours reflect the numbers and colours of greyhound racing jackets."
June 26, 2012 | No Comments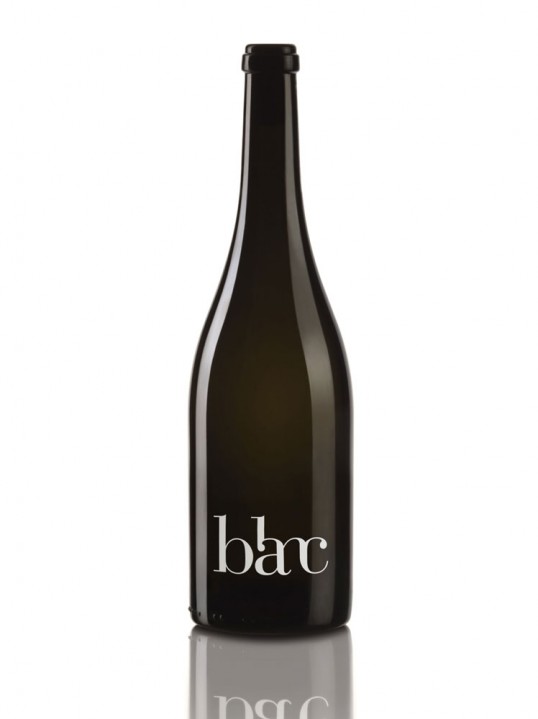 Designed by Estudio David Cercós | Country: Spain
"The main basis for the Blanc 2011 restyling was simplicity, even bareness; from capsule removal, to the idea of the label itself. Starting from deconstruction and later  the fusion of typography. White silk screen printing on a black bottle was emphasizes the distinctive element of the bottle."
June 24, 2012 | 1 Comment
Designed by Senyor Estudi | Country: Spain
"ES Poma ("apple is" in catalan) is a mistela elaborated with Grenache from the Emporda and apple  juice from Girona. Pep Nogué and La Vinyeta, apple and Grenache, Girona  and Empordà. Like two pieces of a puzzle, this is a mistela of fusions. Wood types printed in green and orange are overprinted."
June 23, 2012 | No Comments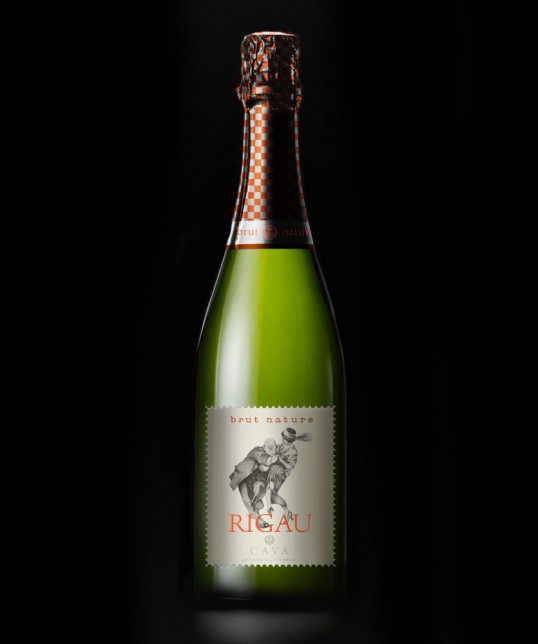 Designed by The Yes Brand | Country: Spain
June 21, 2012 | 1 Comment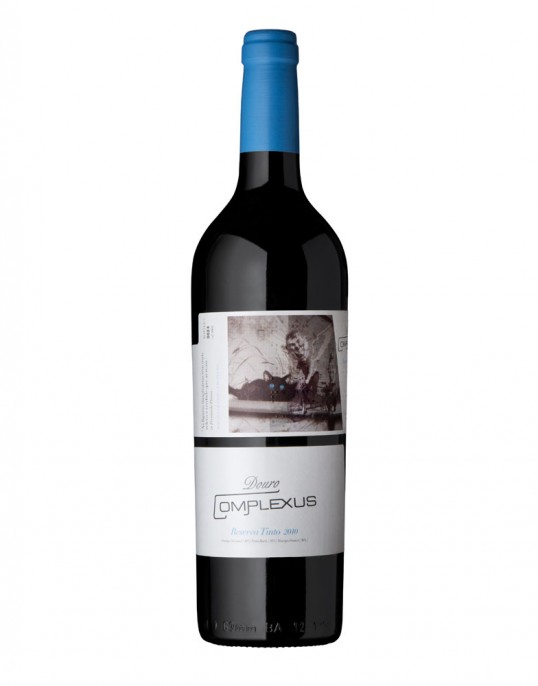 Designed by Miguelfreitasdesign | Country: Portugal
"The main concept for the brand and label design is the idea of complexes and a new approach to a wine label design. In Portugal wine labels are usually traditional and so we wanted to break that idea by using an image of forgotten things, like postcards or old images, but with a strong feeling of complexes. You don't have to hide behind a mask because you don't know anything about wine, it's easier to say you just like to drink it. Forgot all your complexes and just have fun."
June 17, 2012 | 4 Comments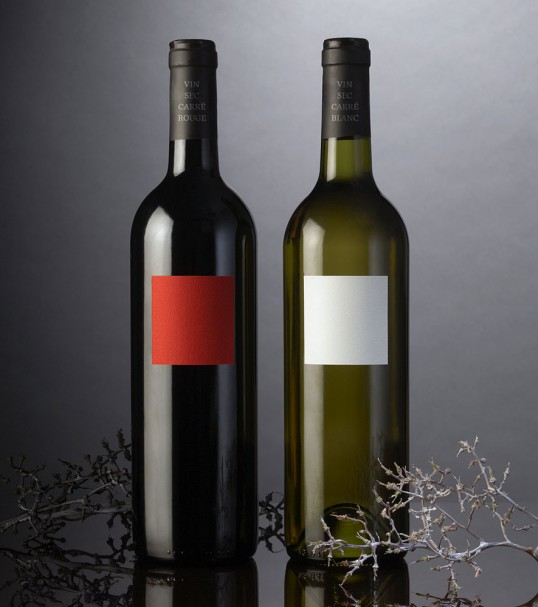 Designed by DesignDepot | Country: Russia
June 17, 2012 | 2 Comments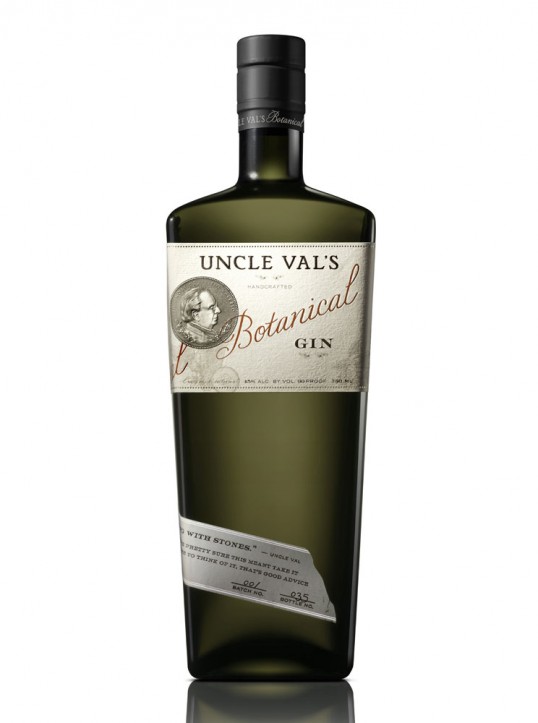 Designed by Studio 32 North | Country: United States
"Inspired by bitter bottles from the 18th and 19th century, Uncle Val's bottle was manufactured in Italy and possesses strong, tapered shoulders and a dark green, antique hue. The label is also reminiscent of old world spirit labels, featuring an ornate cursive font, a tastefully understated color palette and a Roman coin styled illustration of Uncle Val. Each bottle will have one of three bottom labels featuring some of Uncle Val's more notable sayings. Together, the bottle, labels and, of course, gin evoke a dedication to craftsmanship that is still very much alive in the old world of Uncle Val's Italy."
June 11, 2012 | No Comments
Designed by Chanda Williams | Country: United States
"Brand  and Package Design for "The Divinging Rod". The first new brand for Charles Krug/C. Mondavi & Family Wines in over 50 years.
The winemaker and family member Marc Mondavi is a skilled "water witch/dowser" (the ability to locate water far beneath the ground using divining rods) and has aided in vineyard development for the company. Divining is first recorded in history around the 15th century — thus the imagery I developed for the brand."