February 15, 2013 | No Comments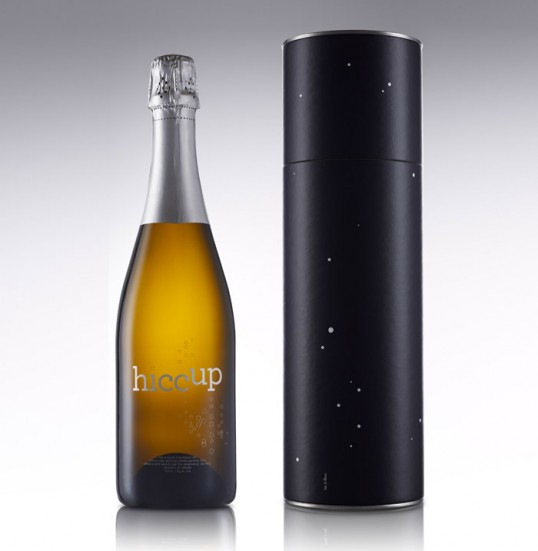 Designed by Up Inc | Country: Canada
"For its 2012 holiday gift, branding firm Up Inc sent clients a handcrafted bottle of traditional-method sparkling wine. And, since printing on glass was a novel experiment, two custom packages were created—each featuring a playful name, festive holiday messaging and light-hearted design.
Bottles were silk-screened with silver-metallic ink (requiring six full days to dry), and protected in paper-wrapped shipping tubes—also designed to accent the contents within. All tubes were sealed with personalized labels, adding a friendly finishing touch."
February 14, 2013 | 4 Comments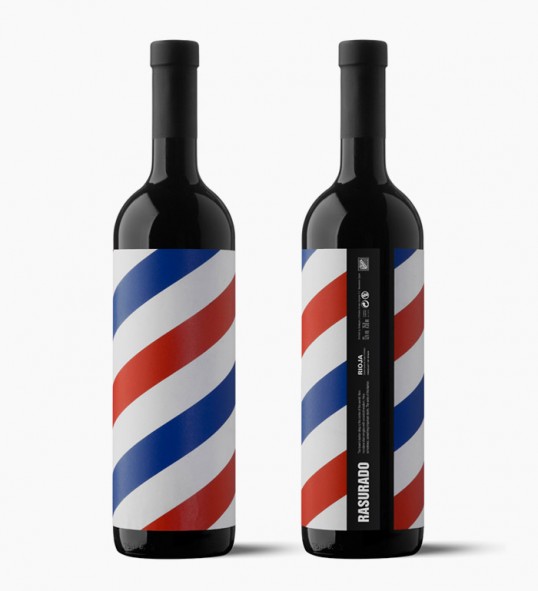 Designed by Moruba | Country: Spain
"This is a very special project for a wine from Rioja. This is it's story: The town's barber shop is the centre of the world. Here mundane chat mingles with ancestral wisdom. Here, sometimes, something important starts. The wine of the barber."
February 13, 2013 | 1 Comment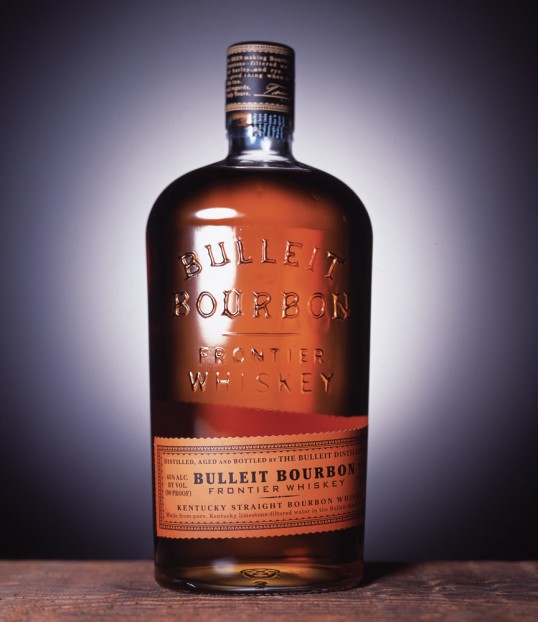 Designed by Sandstrom Partners | Country: United States
"Award-winning brand design agency Sandstrom Partners today announced it has been tapped by Diageo PLC, the world's largest producer of spirits, to brand two new products in Diageo's premium Bulleit whiskey line, according to Sandstrom president Jack Peterson.
Sandstrom 12 years ago created packaging and branding materials for Bulleit Bourbon, which was then owned by Seagram. The Bulleit Bourbon package won a Silver Clio Award in 2000, and the brand has achieved steady growth since its subsequent acquisition by Diageo in 2001."
February 12, 2013 | 1 Comment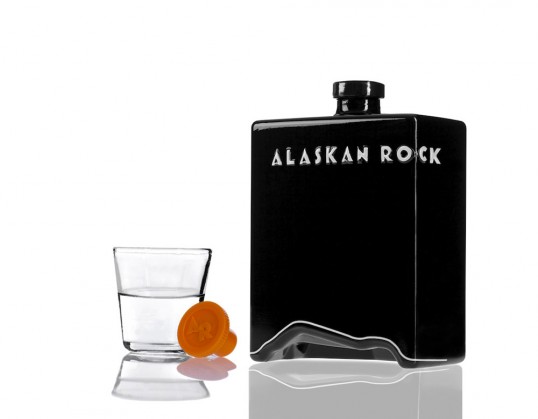 Designed by Alaskan Rock | Country: Australia
"Alaskan Rock vodka is new entrant to the small Australian artisan spirits scene. It is a small-batch hand-made vodka distilled in Tasmania using malted barley and launched online January 2013. The vodka is named after a cocktail incident that occurred in the 1970s (long story). Alaskan Rock is double distilled  in copper pot stills for a crisp flavour and smooth finish. It is an excellent sipping vodka although those who wish to mix it will enjoy that too."
February 11, 2013 | 4 Comments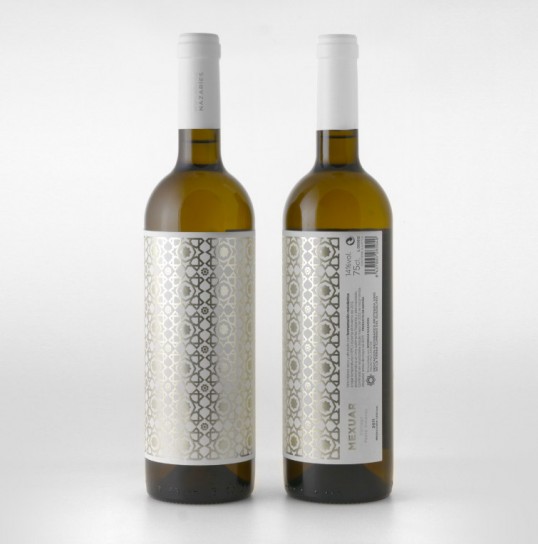 Designed by Atipus | Country: Spain
"The Bodegas Nazaríes was born with the intention of being a quality leader within the new PDO (Protected Designation of Origin) of Granada. So much so that the product names were taken from two rooms of the Alhambra, which is the quintessential symbol of the city and the finest example of Nasrid Art.
With this very literal reference, an equally direct design was decided upon, 'decorating' the bottles as if they were the two spaces which they symbolise."
February 11, 2013 | No Comments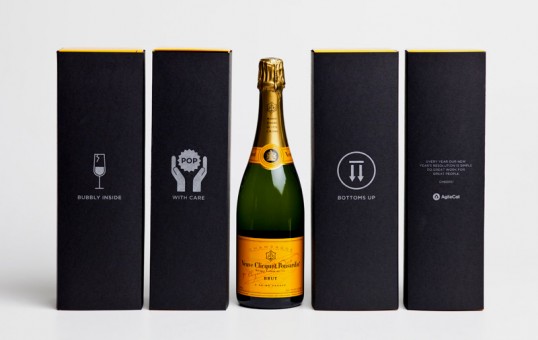 Designed by AgileCat | Country: United States
"There is no better way to celebrate the success of 2012 and welcome a new year than with a great bottle of champagne! We sent some personalized year-end cheer to our most valuable clients.
Playing off the "Cheers" concept, our team designed an icon system for three of the panels. The graphics were our twist on traditional box icons and we added a personal message to the back panel. Metallic silver screen printing really made the simple illustrations stand out."
February 9, 2013 | 2 Comments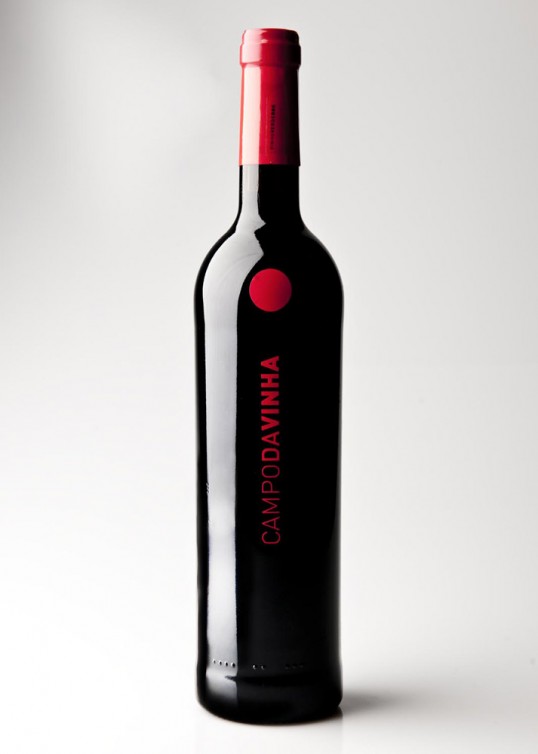 Designed by Rita Bastos | Country: Portugal
"Redesign of the Vinho Verde 'Campo da Vinha' wine label. 'Campo da Vinha' is a portuguese wine from the Northwest of Portugal. The Vinho Verde is the most unique product in the entire world with a blending of aroma and petillance that makes it one of the most delicious natural beverages."
February 8, 2013 | 2 Comments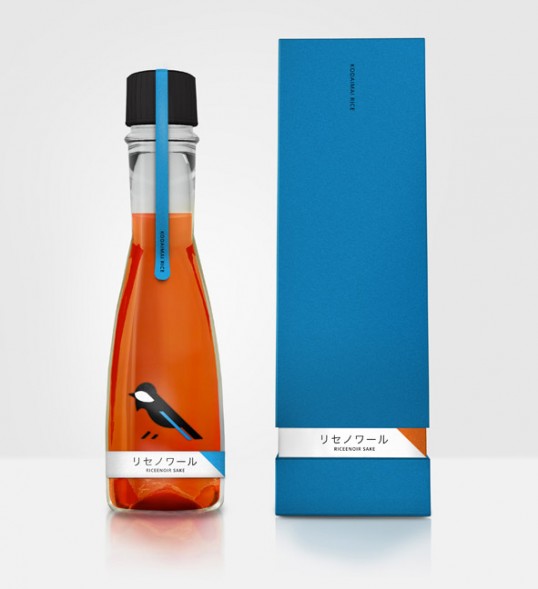 Designed by Konrad Sybilski | Country: Poland
"Packaging concept for local products trade fairs during the Setouchi Trienniale 2013. Inspiration for the design is a bird that occurs in areas of Japan (Parus varius). Part of his body has a similar color to the color of the product – Ricenoir Sake and has a local character."
February 5, 2013 | 5 Comments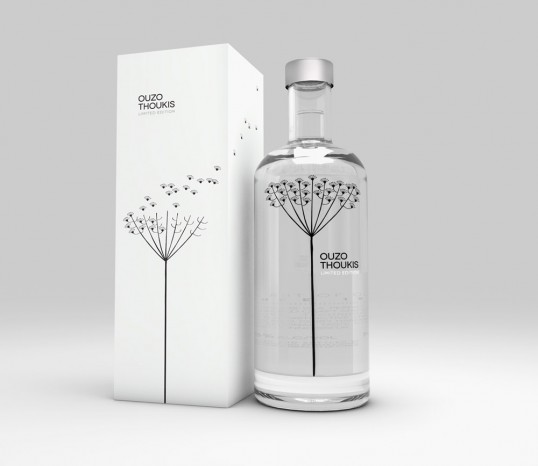 Designed by Marios Karystios & George Tzavaras | Country: Greece
"This Limited Edition Ouzo particularly reflects an old restorative formula with a proprietary blend of herbs and botanicals in high-proof alcohol and redistilled in a combination pot and column stills to deliver the original 1929 formula "true-to-botanicals experience" of Thoukis Kiprianou, founder and master distiller.
The label depicts the main ingredient , the anise plant (pimpinella anisum) of this unique aromatic spirit in an elegant way."
February 4, 2013 | No Comments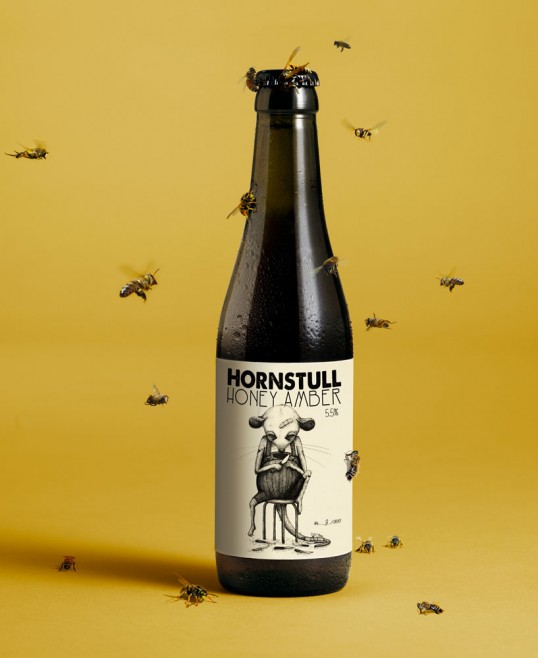 Designed by Abby Norm | Country: Sweden
"Hornstull Brewing Society is a dedicated group of people with small egos and big dreams. Together, they are united by their love of beer and Hornstull.
Hornstull Honey Amber is their bottled tribute to Hornstull, a neighbourhood in southern Stockholm, Sweden. The beer has a special character, unique blend and unpolished qualities. Just like the area itself.
It's an amber ale with honey from a local beehive, brewed by Pangpang Brewery exclusively for Hornstull Brewing Society."