August 7, 2012 | 1 Comment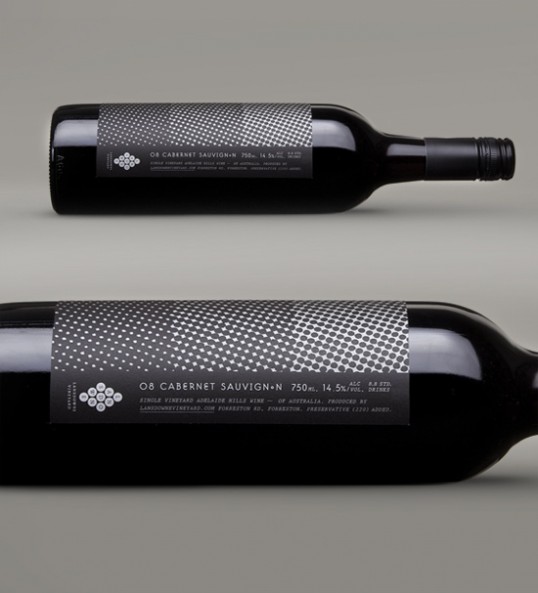 Designed by Tass Gyenes | Country: Australia
"Lansdowne Vineyard is a small, family-run estate in the Adelaide Hills. As they develop their list there's been an approach to design each wine label based on it's unique qualities – this is also a reflection of how they choose their winemakers – on a per wine basis. This strategy is built to target specific audiences and builds a brand that's a sum of it's individual characters."
August 6, 2012 | 5 Comments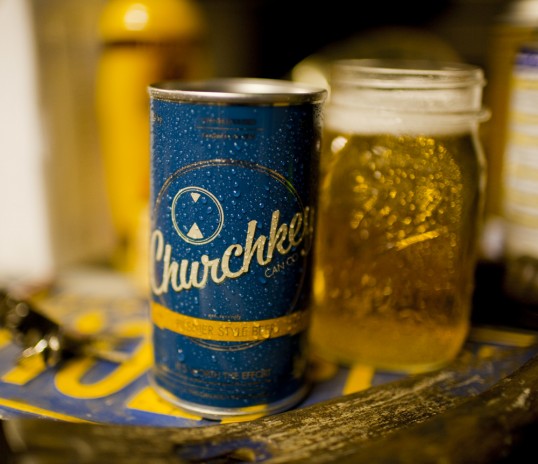 Designed by Justin Hawkins | Country: United States | Fonts: BistroScript, Futura
"Justin Hawkins is the co-founder and creative director of Churchkey Can Co. Churchkey Can Co. began as the desire to experience a great beer in a simple can as the generations before had. Quickly realizing the flat top can – introduced in 1935 and a standard in the beer industry until the pull-tab came to market in the mid-1960s – was all but a memory, Hawkins and co-founder Adrian Grenier set the wheels in motion to found Churchkey Can Co. We strive to bring you the most original beer can experience you have ever had by making a quality craft beer in the original flat top beer can. Justin designed the graphics for the flat top can and logo, as well as the six-pack packaging. Additional company info attached."
August 5, 2012 | 15 Comments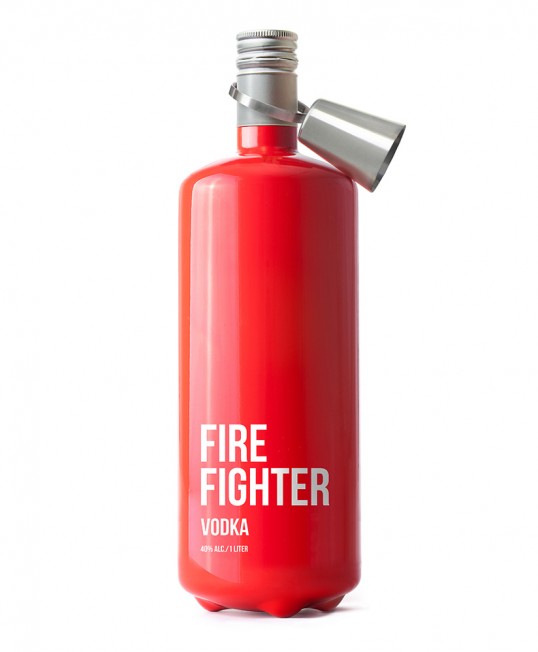 Designed by Timur Salikhov | Country: Russia
"The task at hand was to create a striking visual concept for a vodka bottle. The brand name Fire Fighter, the bottle design, and the slogan "Use in case of party" were created by myself to serve a very clear purpose – people want to have this product."
August 4, 2012 | No Comments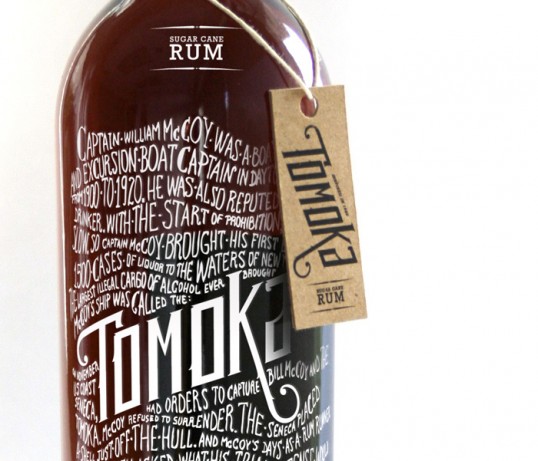 Designed by Arcadebox | Country: United States
"Tomoka is the legendary schooner Captain Bill McCoy used for rum-running, also known as bootlegging, during the time of prohibition. Tomoka was one of the most famous rum-runners and as McCoy became famous for never watering his booze and only selling top brands, Tomoka is often associated with the term "The Real McCoy". The bottle label tells the story of Captain McCoy and the inspiration behind Tomoka."
August 3, 2012 | No Comments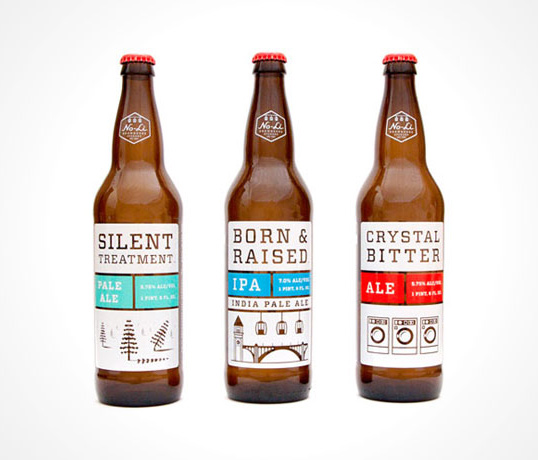 Designed by Riley Cran | Country: United States
"Founded in Spokane Washington in 1993 by Mark Irvin, No-Li Brewhouse is a craft brewery which expanded to bottling in early 2012.
Originally named Northern Lights, I was contacted in Winter 2012 by former Fat Tire strategist Greg Owlsley and former Deschutes Brewery (and craft beer guru) John Bryant, about re-naming the brewery 'No-Li', rebranding the company completely, and creating its first bottled brews.
This main company mark references the Spokane Gondola, a series of Tram cars installed for the 1974 World's Fair, an event of lasting esteem in the city, and something we took much inspiration from."
July 25, 2012 | 2 Comments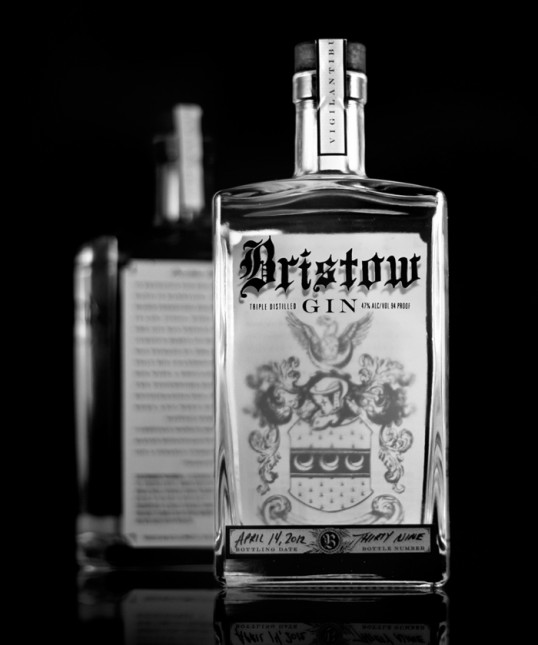 Designed by HOOK | Country: United States
"In exchange for his granddaughter's hand in marriage, a curious young bloke presented his new grandfather-in-law, Judge, with a bottle of gin. The gin was triple distilled with a curious blend of spices. The Judge was tickled by the gin and insisted his grandson-in-law provide him with a regular allocation of the toothsome spirit. With that encouraging nod, Bristow Gin was born and went on to live most happily ever after.
Carefully made in small batches with eleven botanicals to give the Judge's gin a clearly unique and satisfying character." 
July 24, 2012 | 4 Comments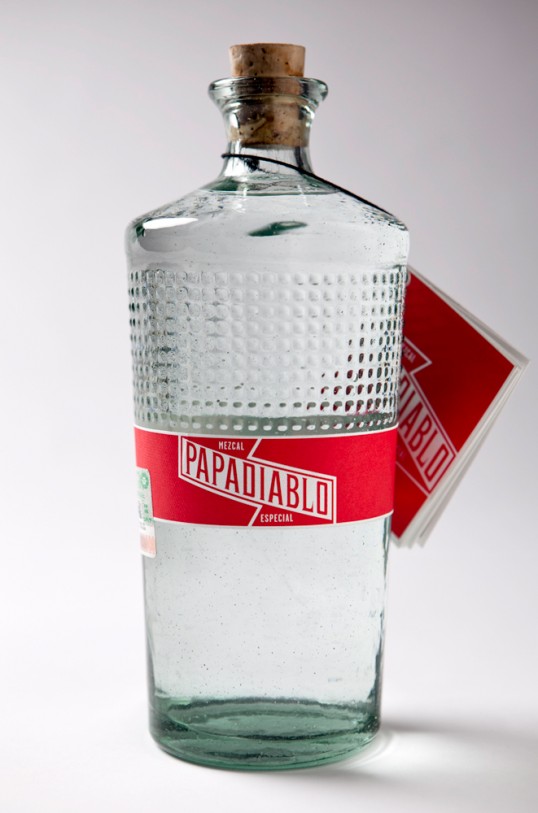 Designed by Sociedad Anónima | Country: Mexico
"The Santanera Group, based in Playa del Carmen, Mexico, produces this "special" mezcal deep in the heart of Oaxaca.
What makes this mezcal different, is not only its mix of 3 different agaves, but also a dash of Lophophora Williamsii, to spike it up.
The name Papadiablo speaks of duality and introspection and the package design reminds us of an antique medicinal spirit decanter with a rugged embossed texture so that you "never loose your grip"."
July 23, 2012 | No Comments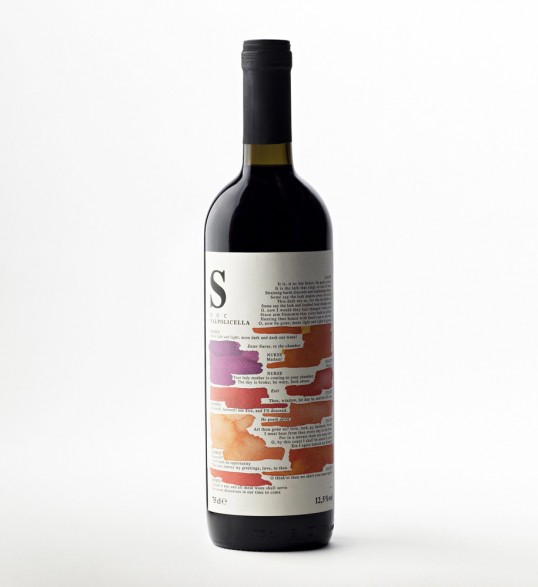 Designed by Olsson Barbieri | Country: Norway
"Cuvée S is a result of a collaboration between Master of Wine Sebastian Bredal and the largest online dating service in Norway, Sukker.no (translates sugar). The goal was to create a product that visualized LOVE in a surprising way with a modern expression.
The visual concept is inspired by Russian Sonia Delaunay´s abstract painting from 1913 and tailored to William Shakespeare's Romeo and Juliet; one of the most famous love stories. The play was originally staged in Verona, Northern Italy which is also the place where Cuvée S is produced today. The empty areas created between the dialogue are painted with aquarelle and are thought to reflect the tension and pauses between two people who meet for the first time.
The dialogue ends…
Juliet: O think´st thou we shall ever meet again?
Romeo: I doubt it not; and all these woes shall serve For sweet discourses in our time to come"
July 20, 2012 | 4 Comments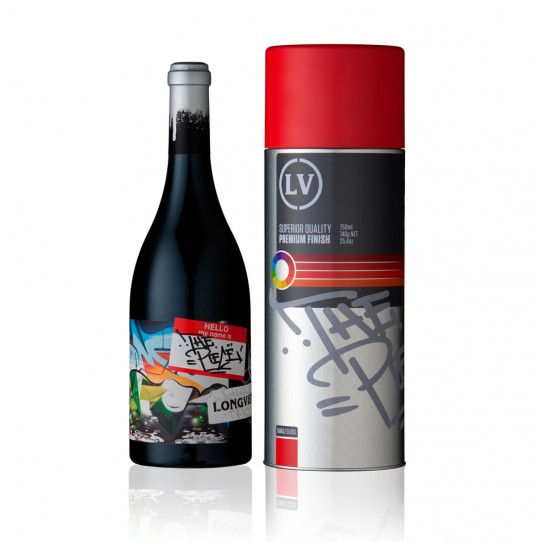 Designed by Voice | Country: Australia
"'The Piece' was born out of the brothers, Mark and Peter Saturno's love for urban culture, a desire to change the way people think of' premium wine and to tap into a demographic otherwise neglected by an inherently conservative wine industry. They have set out to create a highly desirable 'street‐art' series of wines that blazes a trail away from the expected.
Thus, in a ground breaking move Mark & Peter unveiled 'Krush Klinic' – a yearly food and wine event with a street art competition at the centre of the day's festivities. Four of Australia's most prominent graffiti artists, were tasked with interpreting the location or philosophy of the vineyard as a 2m X 4m mural. The winning artist has their work adorn Longview's most prestigious wine.
The inaugural honours went to Vans the Omega with a 360° label design that embraces the aesthetic and various forms of street art, combining the detailed mural of the Vans the Omega with stencils, tags, and paste‐ups. Each bottle of the limited release wine is encased inside a custom made spray‐paint can."
July 19, 2012 | 2 Comments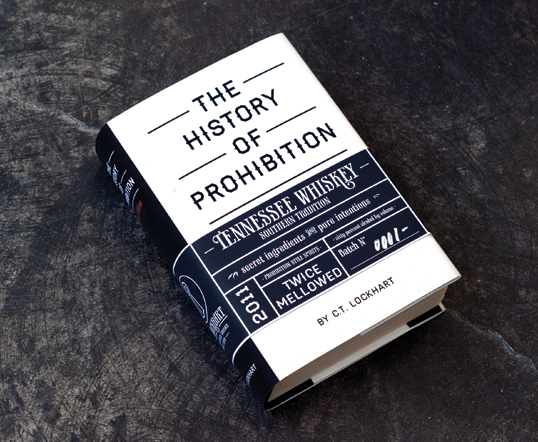 Designed by Trevor Rogers | Country: United States
"C.T. Lockhart Tennessee Whiskey is a Prohibition Era style whiskey that holds true to the secrecy and mystery behind alcohol consumption during the Prohibition. This promotional packaging celebrates the tradition of American-made whiskey and the secrets kept to produce it in the 1920s."