January 27, 2013 | 2 Comments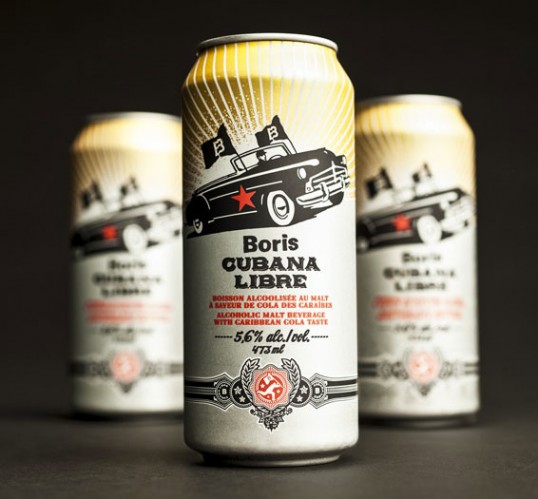 Designed by lg2boutique | Country: Canada
"lg2boutique has created the packaging for the fifth line in the range of Boris products. On the shelf you now can find the refreshingly new Boris Cuba Libre. This drink that contains alcohol is available in a 500ml format and tastes like a Caribbean cola that tantalizes with its Cuban flavour. lg2boutique was inspired by some rather strong Caribbean icons, presented within their Latin culture. We can see these references in the phrases "carro Americano", "la Estrella Solitaria" and the recognizable "habano", all of which contribute to Cuba's reputation."
January 21, 2013 | 3 Comments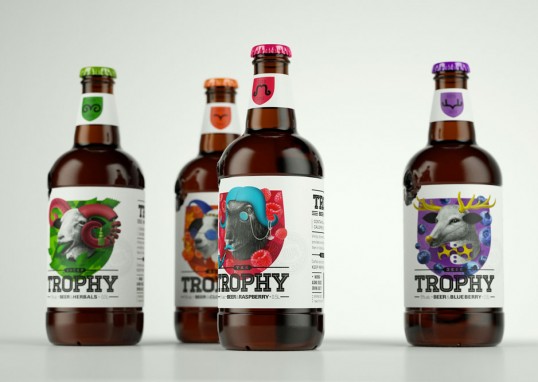 Designed by Galima Akhmetzyanova & Pavla Chuykina | Country: Russia
"Hunting is one of the oldest human instincts. Do not restrain yourself. Let's go into the wild. Ignite your hunting passion and feel the rush of adrenaline. Track down a prey. Get your trophy."
January 19, 2013 | 9 Comments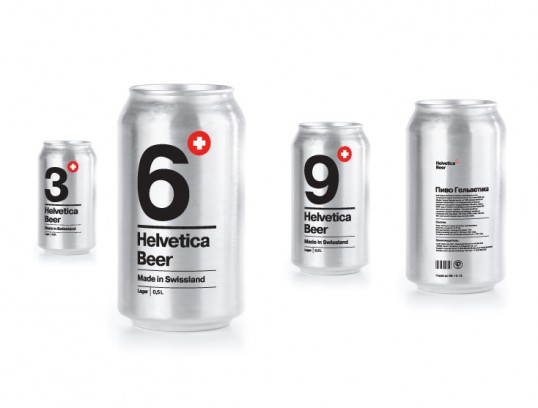 Designed by Alexander Kischenko | Country: Russia
"The task was to create a package design using only typography. I decided to create a packaging for a Swiss beer from Helvetica province brewery. So the font choice was pretty obvious.
The large numeral identifies the alcohol percentage in the beer, and the can color tells about a beer type – lager or stout."
January 18, 2013 | No Comments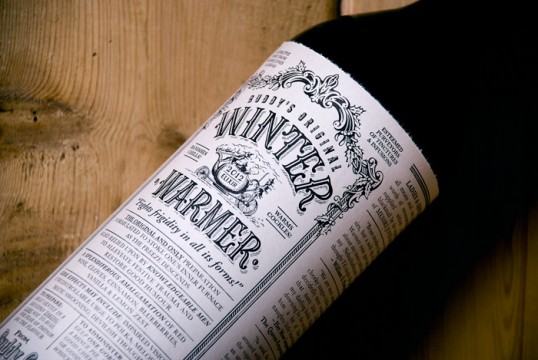 Designed by Buddy | Country: United Kingdom
"Each year we send out a festive 'Mulled Wine' to clients and friends. Mulled wine is a traditional winter drink served warm, making it the perfect tonic to banish those winter chills.
This year saw the birth of Buddy's Original Winter Warmer . The only sure and trusted way to ward off the icy claw of winter, and survive the manifold strifes of the festive season. Buddy's patented Winter Warmer is guaranteed to protect against the ill effects, both real and imagined, of Christmastide, including such seasonal maladies as Tinselitis and Turkey Pox, and such nervous disorders as Gravy Anxiety and Santaclaustrophobia."
January 15, 2013 | 2 Comments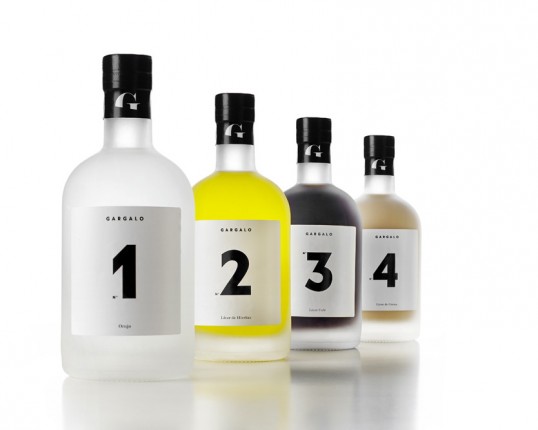 Designed by Solo | Country: Spain
"Naming and label design for the new line of spirits of Gargalo, based on the traditional flavors of galician liqueurs: "Orujo", herbal liqueur, coffee liqueur and cream liqueur. Each variety was given a number that consumers could easily identify and remember, creating a closer link with the company and maintaining the new corporate identity of sobriety and elegance."
January 13, 2013 | 2 Comments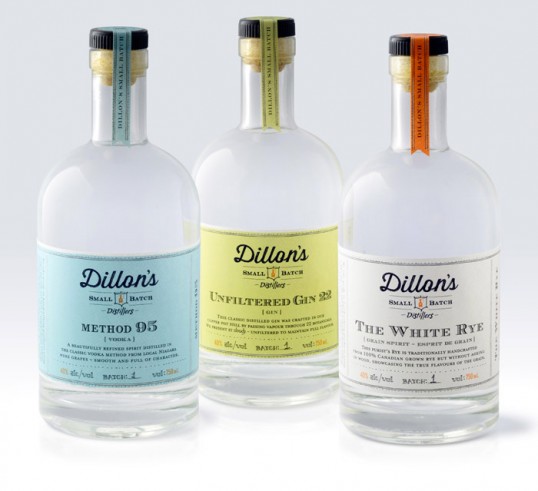 Designed by Insite Design | Country: Canada
"Dillon's Small Batch Distillers is a new entry into Canada's craft spirit scene; making crafty ultra high quality spirits in a Chad copper pot still in Beamsville Ontario, the heart of wine country. The goal was to create a crisp, easy and cheerful brand and package that could tell the story of pure natural ingredients and transparency in the Dillon's process.
Among the core products — Gin, Rye, Vodka and Bitters, Dillon's creates ever changing seasonal spirits in small batches so a packaging solution that could be fashionable while cost effective for small volumes was imperative. Consequently the stripped down palette and clear reliance on colour does the trick; modest low volume print costs while telling the brand story and creating a sunny presence on their store shelves and your bar."
January 8, 2013 | 3 Comments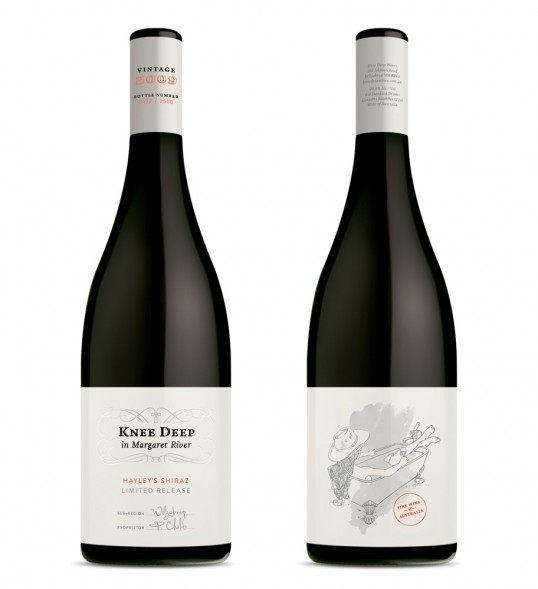 Designed by Studio Lost & Found | Country: Australia
"Knee Deep is an award-winning winery and restaurant based in Wilyabrup, Margaret River, Western Australia. We were commissioned by the owners, Phil and Sue Childs, to help them improve their packaging and strengthen their positioning in the marketplace."
January 7, 2013 | 4 Comments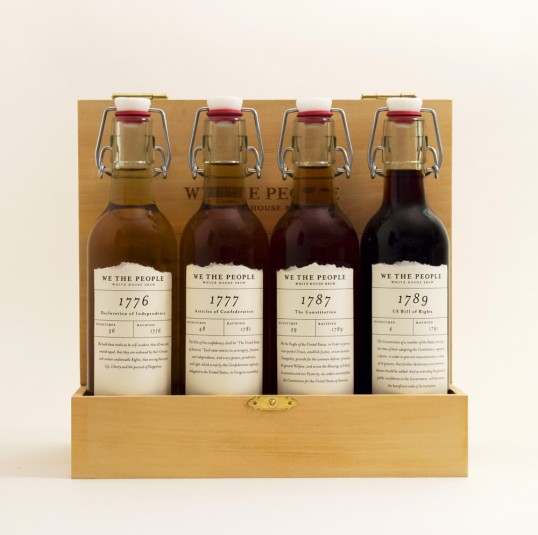 Designed by Michelle Wang | Country: United States
"This is a branding and packaging project for beer being brewed in the White House. Instead of being sold in stores, honorary guests receive this as a limited edition four-pack sampler from the President.  This fictional brand is named We the People, drawing inspiration from the historic documents on which our nation is founded on. The labels on each bottle pay tribute to a different document. Similar to how these documents are displayed in the National Archives in Washington DC, the packaging is meant to be utilized as a display case."
December 27, 2012 | 6 Comments
Designed by Toni Hall | Country: United States
"Neverclear is a classier, less clear version of Everclear. Neverclear is a grain alcohol which has a very strong alcohol content. I made this package to reflect the effects of alcohol after having a few glasses while still staying classy with clean typography. The bottle is a diamond shape, and when you turn the bottle back and forth the optical illusion changes as you see it through the glass. These optical illusions will only become more interesting as the party goes on."
December 27, 2012 | No Comments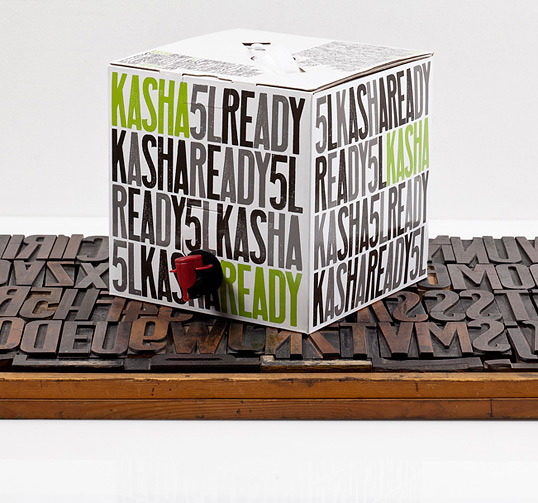 Designed by Marks | Country: Switzerland
"A taste of caipirinha. Graphic design from letterpress wooden typewriter "vintage fonts, recycle". The idea is to create a graphic frame when stacking the boxes."