October 9, 2012 | 2 Comments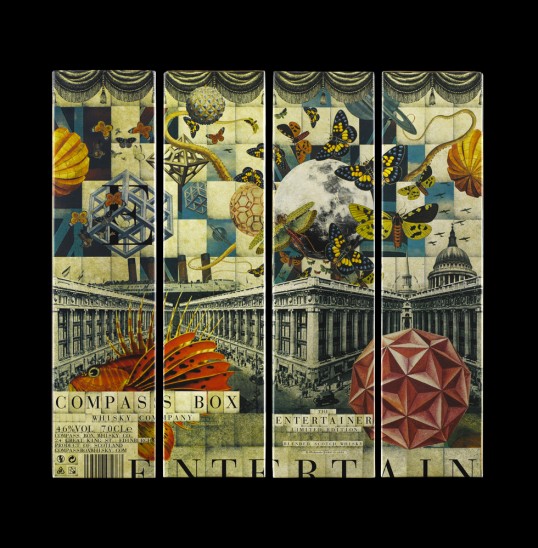 Designed by Stranger & Stranger | Country: United States
"Our long time whisky client, Compass Box, has done a limited edition scotch for the icon London store Selfridges. London artist Peter Blake seemed fitting inspiration but Selfridges have really gone to town with the in store displays.
This is a very limited bottling so get it while you can."
October 8, 2012 | No Comments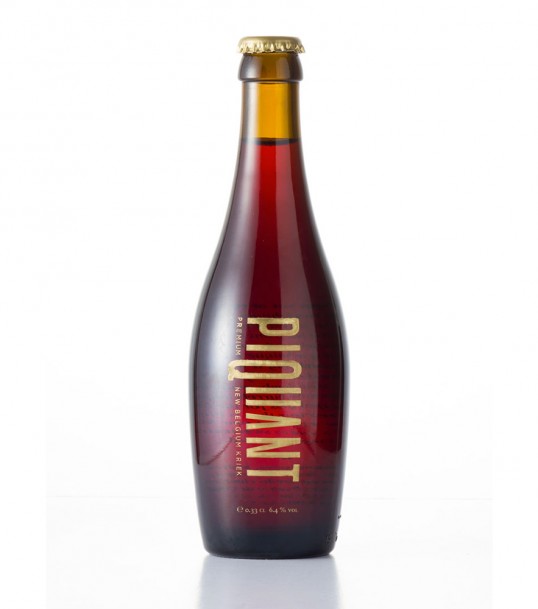 Designed by Camilla Edvardsen | Country: Norway
"Piquant is a premium Belgium cherry beer. Taking the best of Belgian brewing traditions and combining them with modern and innovative brewing techniques Piquant manages to introduce a new exciting beer, yet maintains the quality of the traditional Belgium beers we all know and love.
Everything about piquant links up to it's taste. From the shape of the bottle, to the colour scheme down to the name itself it all reflects it's core ingredient: cherry. Even the carry pack holds the bottles so it form the shape of a cherry."
October 5, 2012 | 1 Comment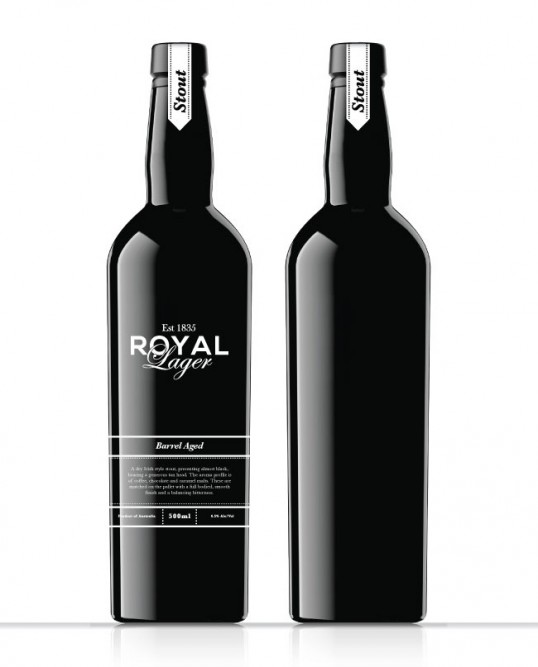 Designed by Nathan Hull | Country: Australia
September 26, 2012 | 1 Comment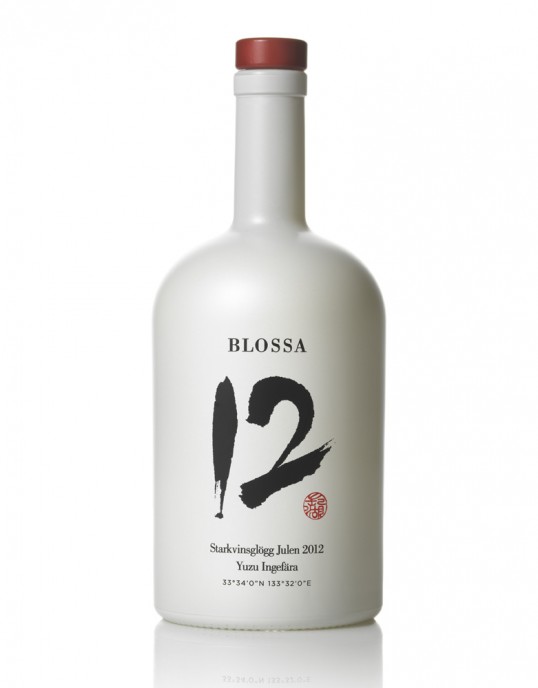 Designed by McCann Stockholm | Country: Sweden
"The annual 'glögg' from Blossa celebrates 10 years. This year is inspired by East Asia in terms of both taste and design."
September 24, 2012 | No Comments
Designed by Raquel de la Fuente | Country: Spain
"Naming & packaging desing for a brand wines from Bierzo, exploring the culture, architecture & traditions from this rural area of Spain. The label motif are an abstraction of the Santa María's church original celtic motifs."
September 23, 2012 | 1 Comment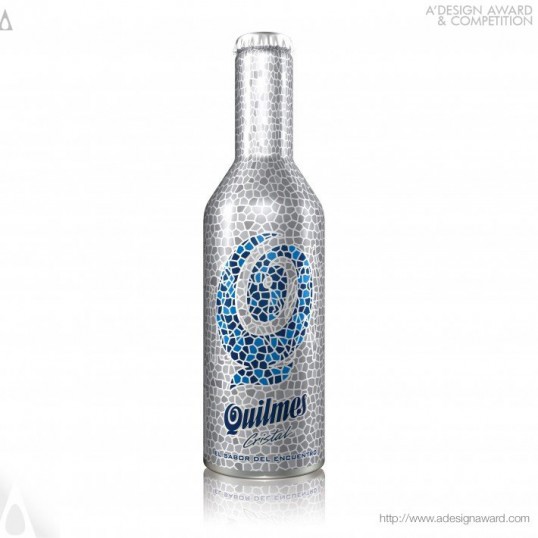 Quilmes Metal Bottle Design by Adrián Gustavo Pierini
Lovely Package presents the winners of worldwide A' Design Award & Competitions' Packaging Design Award Category which is devoted exclusively to the art of brand packaging. Each year packaging designers, manufacturers and creative agencies compete at the A' Design Award & Competition's Package Design Category for honor, prestige and international recognition. Here are a few of the projects that we chose to highlight, and for the rest be sure to check out all of the award winners at designmag.org which also displays the winners of other competition categories. Learn more about A' Design Award & Competitions at whatisadesigncompetition.com
September 20, 2012 | 1 Comment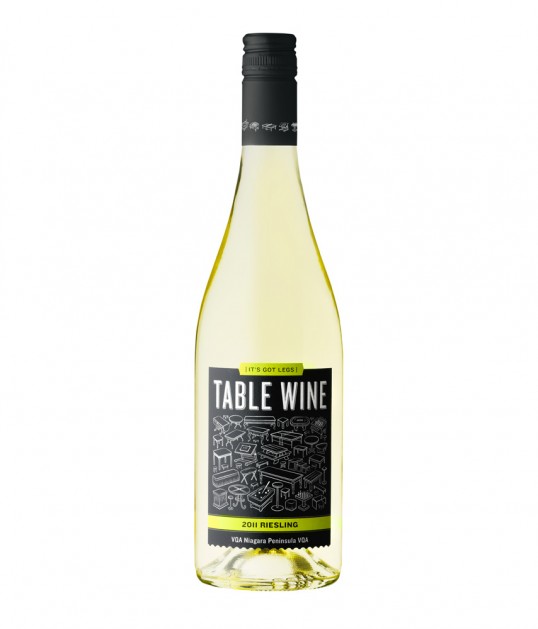 Designed by Richard Marazzi Design | Country: Canada
"The packaging for Table Wine was created for Malivoire Winery, who were introducing a casual yet great tasting wine to a youthful crowd. In the initial ideation, the idea of multiple tables was developed with the line, "a wine for any table" in mind. Richard Marazzi Design commissioned Martin Bregman Illustration to design the tables."
September 18, 2012 | 1 Comment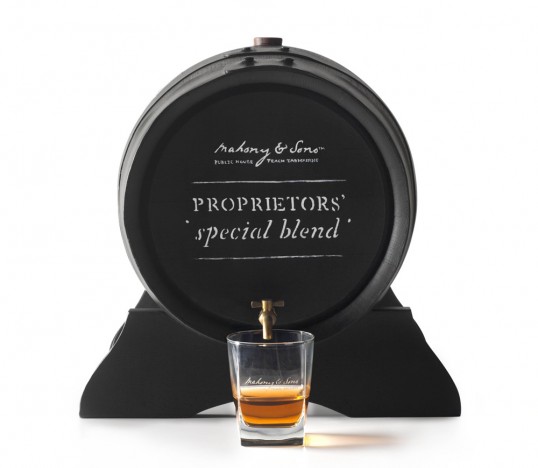 Designed by St. Bernadine Mission Communication Inc. | Country: Canada
"Mahony & Sons Public House, a premium and authentic Irish pub in Vancouver, created their own custom blend of Irish Whiskey for their valued guests and patrons. As the cask was on display in the centre of the pub, Mahony & Sons called on St. Bernadine to design a cask for their Mahony & Sons Proprietors' Special Blend that complemented their brand, while also communicating the special handcrafted nature of this select premium Irish Whiskey, carefully mellowed in a sherry conditioned cask. The cask, affectionately  called "The Good Woman" pays homage to a Mahony ancestor who owned a "Good Woman Pub" in the 1870's."
September 18, 2012 | 5 Comments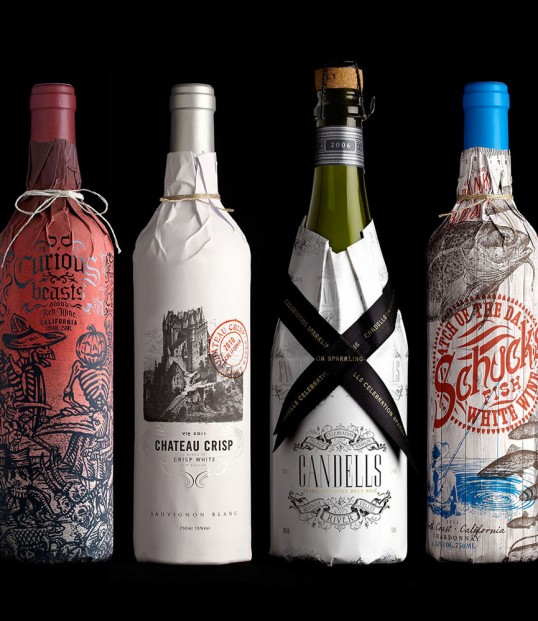 Designed by Stranger & Stranger | Country: United States
Kevin Shaw, Founder and Creative Director of Stranger:
"The idea came from our own No.13 pack. We created brands in a packaging format that stands out and adds value, interest and gifting opportunities. The added real estate that the over sleeve gives us has allowed us to engage with people in a way that a tiny back label never can. Everyone just wants to pick up and read these packs.
The best ideas are the simplest and we made them look striking and very individual. The launch range is just hitting the shelves and we're developing new ideas every day.
I have to say that I applaud the way that Safeway have so enthusiastically embraced the idea. This is just the beginning. We're going to see a lot more interesting ideas in the wine aisles this year."
September 11, 2012 | 4 Comments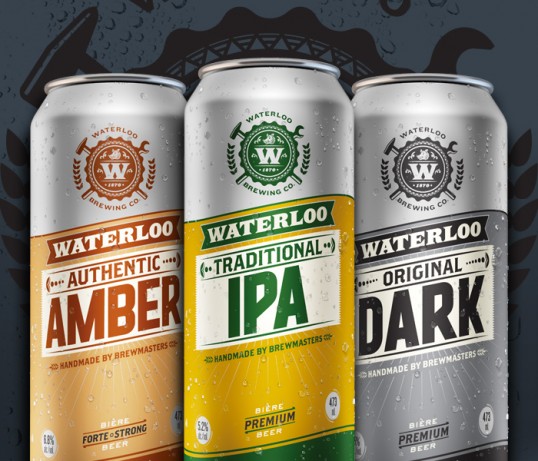 Designed by The Unitas Reputation Agency | Country: Canada
"Quality. Craftsmanship. Integrity. The Waterloo Brewing Co. offers authentic craft beers from one of Canada's first authentic craft breweries. Brewed using only the finest quality ingredients, Waterloo Brewing Co.'s new line of traditionally made ales, ambers and darks offers real craft beer character. The new design reflects the hardworking character of the brewery and the industrious nature of the Waterloo region."