September 7, 2012 | 14 Comments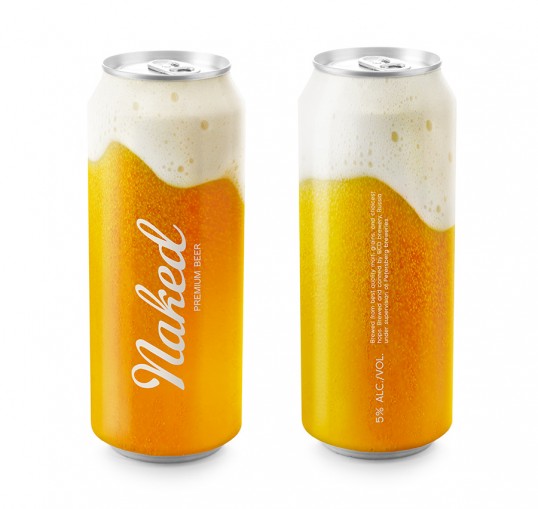 Designed by Timur Salikhov | Country: Russia
"There are many beer cans with different design. And there is only one that shows what really is inside. Why hide what good beer looks like?"
September 4, 2012 | 6 Comments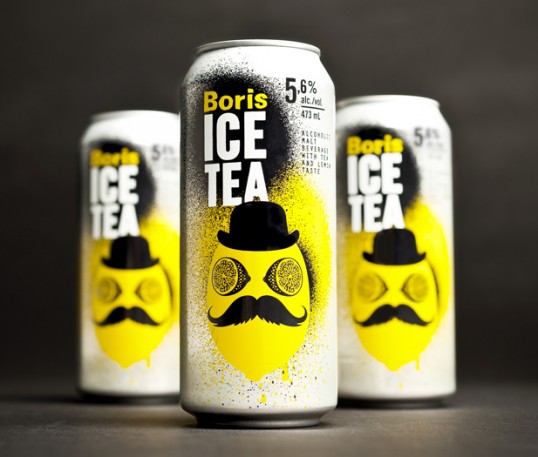 Designed by lg2boutique | Country: Canada
"Much to the delight of their growing fan base, Boris has introduced a new line of products to the market. As a pioneer in malt-based beverages, the Quebec company has been selling a refreshing selection of alcoholic iced teas since the beginning of summer. lg2boutique, the agency behind the Boris brand since the beginning, rolled up their collective sleeves and got down to the task of creating a memorable identity for this great new product."
August 31, 2012 | No Comments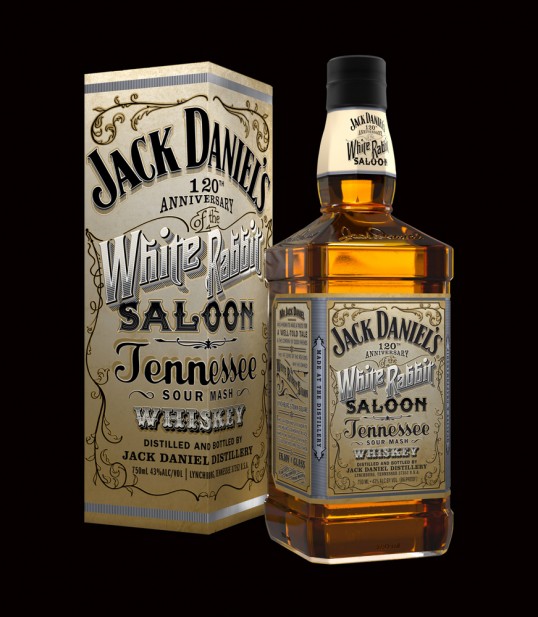 Designed by Stranger & Stranger | Country: United Kingdom
"Mr Jack Daniel opened the White Rabbit saloon in Lynchburg town square 120 years ago so his friends would have good a local watering hole. This bottle celebrates the great man's bar. And the saloon mirror."
August 29, 2012 | No Comments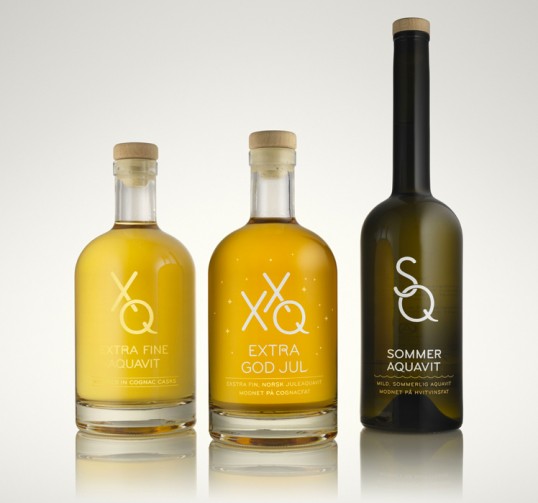 Designed by Permafrost | Country: Norway
"Our latest design for AQ Norwegian Aquavit is called SQ Sommeraquavit. The product itself is a smooth and mellow aquavit matured in white wine casks, and the bottle is inspired by the equally peaceful and bright Scandinavian summer nights.
Our ongoing relationship with the manufacturer has included designing the entire brand identity for AQ New Norwegian Aquavit, as well as developing the branding strategy and bottle designs for their entire range of spirits."
XQ aquavit, matured on cognac casks.
XXQ xmas aquavit, matured on cognac casks
SQ summer aquavit, matured on white wine casks
August 28, 2012 | 2 Comments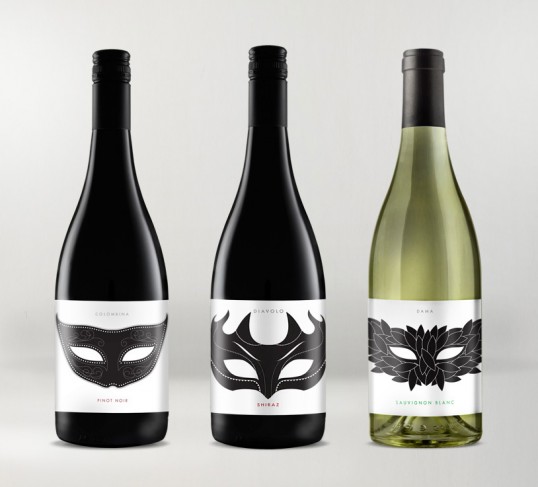 Designed by The Grain | Country: Australia
"Sydney's iconic restaurant, Wildfire asked us to create the labels for their new range of wines sold through the restaurant.
For the designs, we were inspired by the tradition of Venetian Theatre Masks. As with the wines, each mask represented a character, mood and embraced the notion of mystery, joy, fun, playfulness and theatre, fitting of the dining experience at wildfire.
Silver foil stamp and UV varnish helped give the label and extra dimension and life."
August 27, 2012 | 1 Comment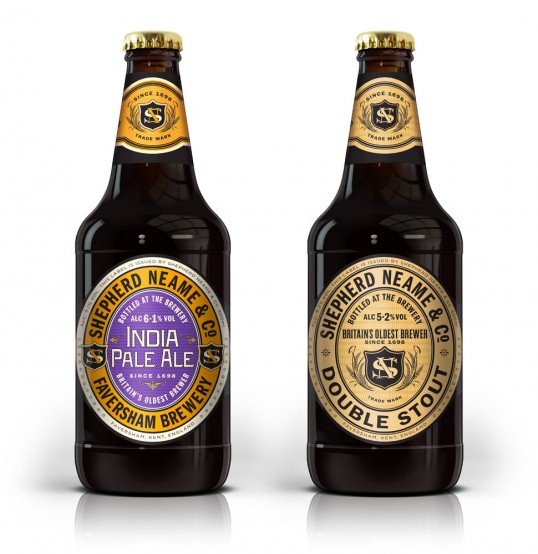 Designed by SAA Design | Country: United Kingdom
"SAA were tasked with creating a distinctive packaging solution for the Shepherd & Neame ale classic collection. A collection based on 18th century IPAs which relied on generous hopping to protect exports during arduous journeys, this modern incarnation retains the strength, body and strong hop character which is synonymous with this beer's provenance.
Harking back to 18th century label design we created typographic executions that also reflected the individual taste and flavour of each ale."
August 24, 2012 | 2 Comments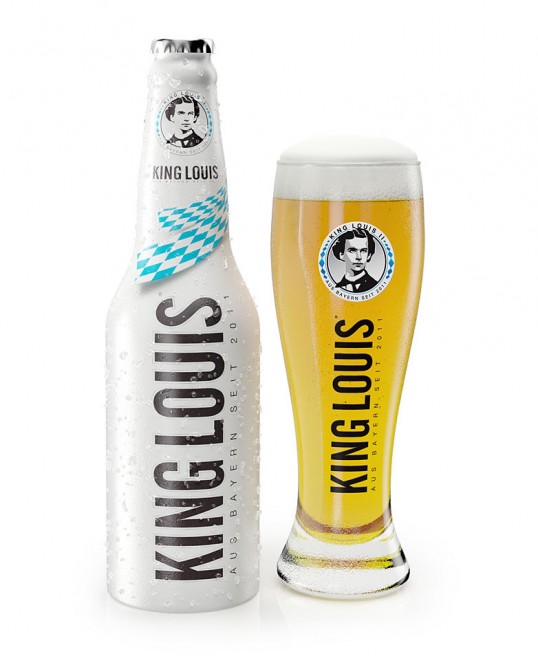 Designed by Insight Design Studio | Country: Serbia
"King Louis Bier is a young German (Bavarian) beer for young people. Bavaria is one of Germany's very unique states with strong traditions ("Lederhosen", "Oktoberfest", the Alpes mountains, etc.). The historical person of King Louis ("Koenig Ludwig II von Bayern" / King Louis II of Bavaria – last century's famous Bavarian king) represents this tradition."
August 23, 2012 | 9 Comments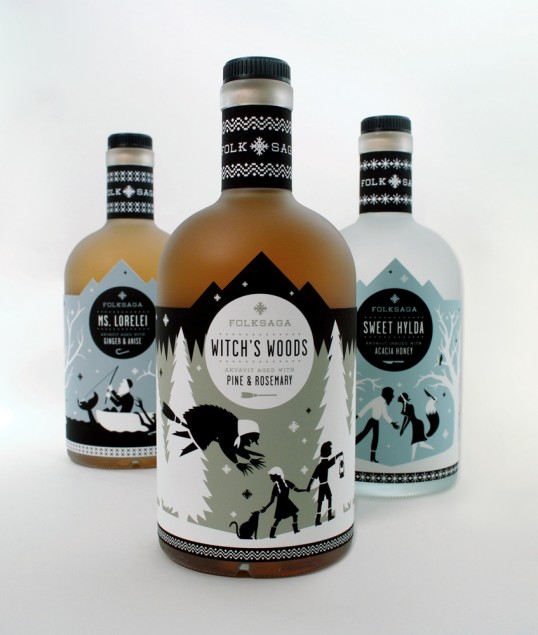 Designed by Caleb Heisey | Country: United States
"Folksaga is a Swedish dis­tillery of akvavit, a tra­di­tional scan­di­na­vian liquor fla­vored with ingre­di­ents such as car­away, anise, or gin­ger. The con­cept behind the project was to broaden akvavit's appeal to an American mar­ket while main­tain­ing its rich, nordic roots. Each bot­tle fea­tures a pop­u­lar folk tale from Sweden. Ranging from murky mer­maids to ter­ri­ble trolls, these mytho­log­i­cal char­ac­ters are always up to no good — prey­ing upon trav­el­ers lost in the wild. The project was art directed by Paul Kepple of Headcase Design."
August 20, 2012 | No Comments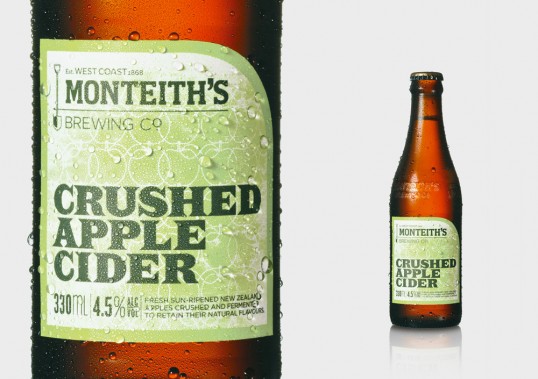 Designed by Designworks | Country: New Zealand
"Brief: Launched before the cider trend properly exploded onto the New Zealand market, the success of DB's Crushed Apple Cider soon led to a Pear variant, and the need for a new 12-pack range. The company had a strong offering in place: a premium cider, 100 per cent sourced from New Zealand raw materials instead of the concentrate used by competitors. What it needed was packaging that would vocalize the product's unique selling point."
August 14, 2012 | 4 Comments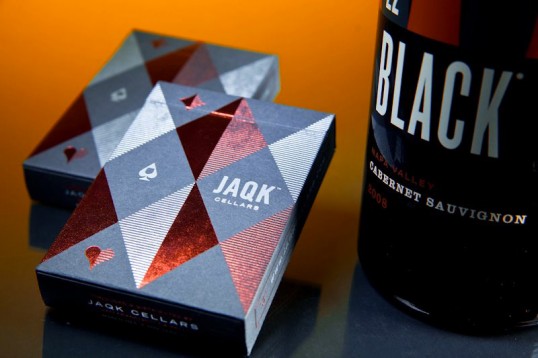 Designed by Hatch | Country: United States | Buy it
"JAQK Signature Playing Cards combine distinctive contemporary design with the peerless quality theory11 is known for. The tuck case is an elegant mix of red metallic elements on soft touch French paper. Exclusively at theory11."