November 6, 2012 | 1 Comment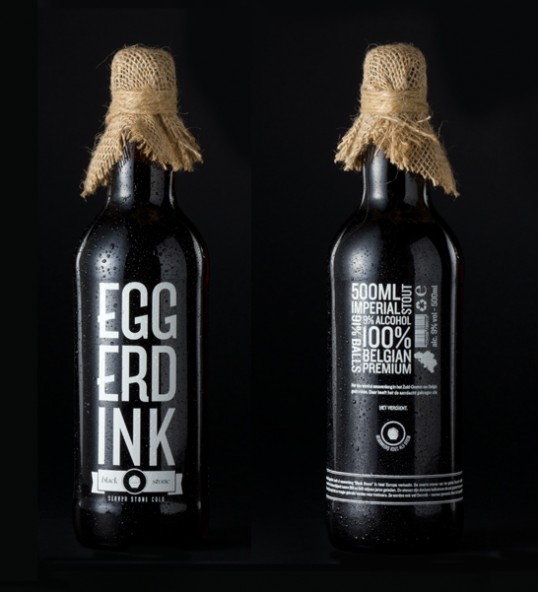 Designed by Magnus Eggerdink Wittersø | Country: Australia
"For generations the Eggerdink family has been exporting "Black Stone" to all corners of Europe. The black rocks from the Doornik area date from the Carboniferous Period 359 to 345 million years ago. The black stone is a dark limestone which takes a polish. It is also hard enough to have been used locally for pavements and kerb-stones. It is sometimes called Doornik marble, though this is geologically inaccurate. Enjoyed by people from the south east corner of Belgium for centuries and finally the attention it needs. And deserves."
November 5, 2012 | 1 Comment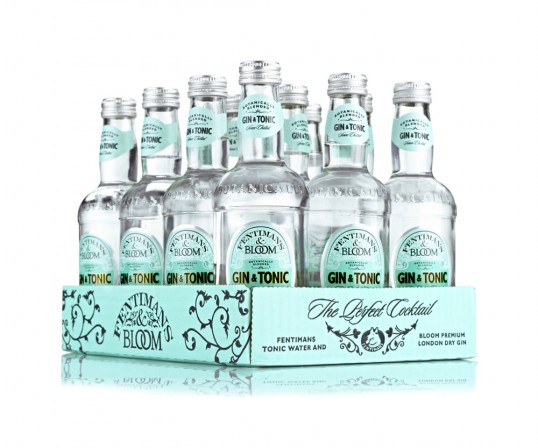 Designed by Keen and Able | Country: United Kingdom
"Keen and Able originally approached G&J Greenall's about an opportunity they had identified in the 'G&T' market for a bespoke tonic water to accompany their Premium London Dry Gin 'Bloom'.
Fortunately, G&J Greenall's was already talking to Fentimans about such an opportunity as both brands were perfectly matched through their Botanical distilling and brewing processes."
November 2, 2012 | 1 Comment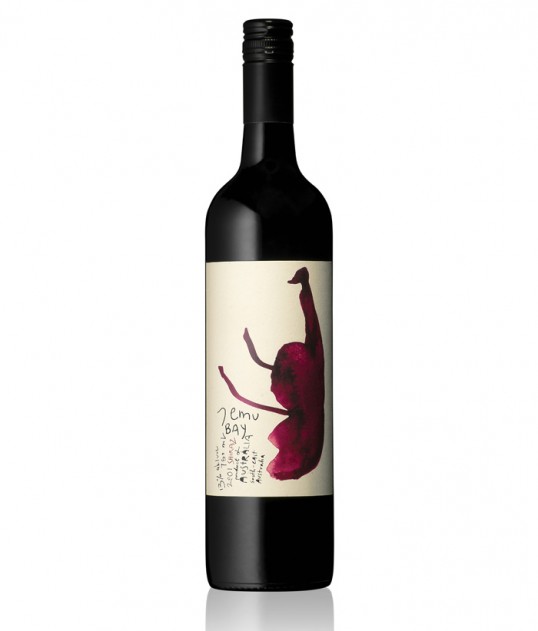 Designed by Just Add Wine | Country: Australia
"Just Add Wine produce 'off the shelf' Australian wine brands. 7 Emu Bay is a contemporary, abstract interpretation of Aboriginal art, aimed at the export market."
November 1, 2012 | 6 Comments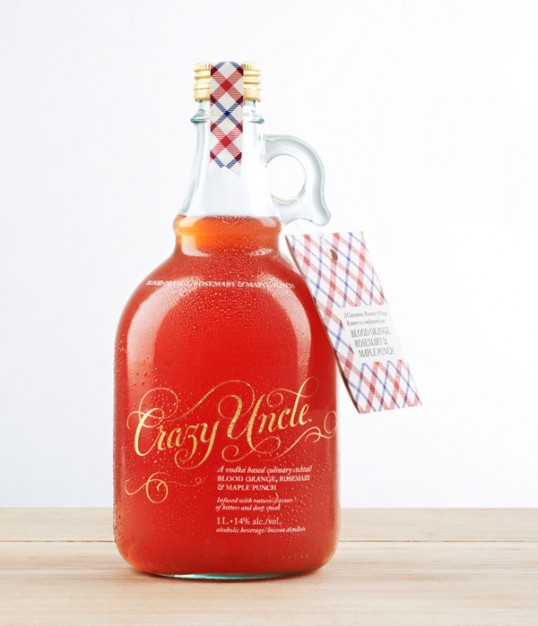 Designed by TAXI | Country: Canada
"Why be like everybody else? This question is not only the tagline for Crazy Uncle but a total brand philosophy. With this notion in mind, TAXI came up with the name, visual language and packaging for this newly launched culinary cocktail. Inspired by 'Dandyism', the Crazy Uncle packaging features a packet of rimmer that also doubles as a pocket square. Each flavour has a different pattern and is a homage to all the crazy uncles out there."
October 31, 2012 | No Comments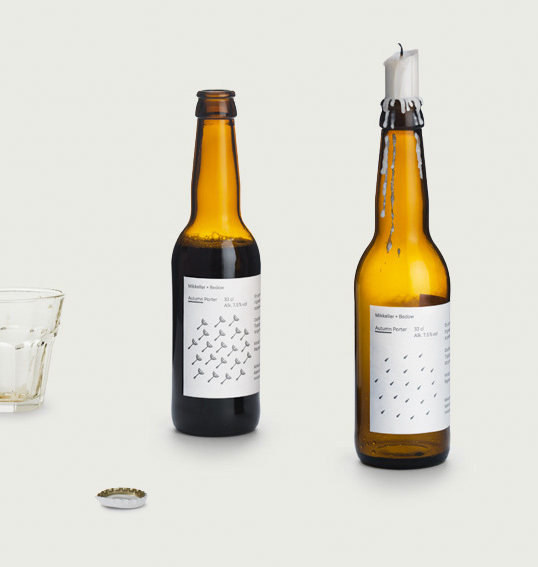 Designed by Bedow | Country: Sweden
"The autumn has come and with it our third beer in the series of four seasonal beers that we do together with the danish brewery Mikkeller. This time it's an Autumn Porter. By experimenting with heat sensitive color we visualize the transition from summer to autumn by a symbol that morphs from dandelion seeds (when the bottle is cold) to rain (when the bottle is warm)."
October 30, 2012 | 1 Comment
Designed by Neumeister | Country: Sweden
"Pistonhead is a brand from Brutal Brewing that has previously launched a number of conceptual beer variants – all inspired by Kustom Kulture aesthetics. Neumeister was assigned to create an expression in line with the current identity, yet allowing a growth of future brand extensions. There was also a need to stretch the brand for a different kind of alcoholic beverage.
Pistonhead Crude Oil is a chili based liquorice shot. Its iconic Calavera skull is the main sender and works as an integrated sub-brand to the Pistonhead name. Printing technique, typography and handling of details are more essential than for any prior line extension. The Kustom Kulture aesthetics simply had to be enhanced even further, preparing the brand to enter a wider spectrum of product categories – without losing its recognition."
October 30, 2012 | No Comments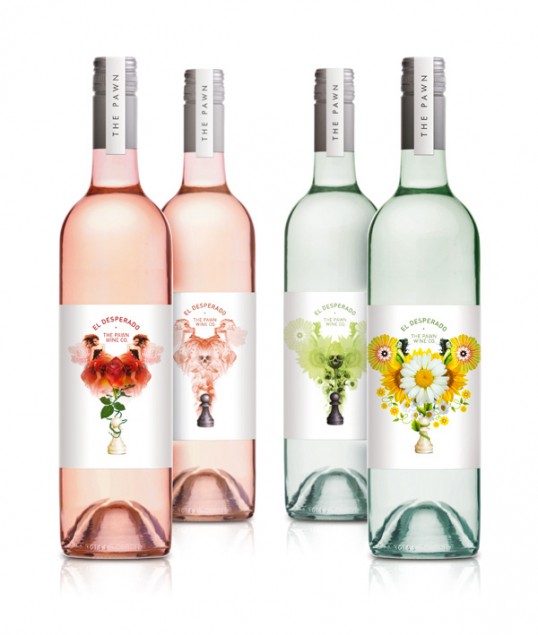 Designed by bmd brands | Country: Australia
"Due to an overly wet summer, vintage 11 (known as the "Vintage from Hell") saw The Pawn Wine Company sacrifice making their Sangiovese to create El Desperado, a limited edition Rosé style wine. In chess, El Desperado is a doomed pawn determined to give itself up to bring about a stalemate when captured. Setting out to do as much damage as possible the piece is deemed as good as dead.
Reflective of the name and circumstance that brought the wine to life, the label execution needed to be vivacious and ambitious. The use of Lenticular Printing produced an exciting double-image that morphs 'good' and 'evil' when tilting the bottle. A bold outcome for this brave little winery from the Adelaide Hills. As popularity (and sales) grow, the range has been extended to include a Sauvignon Blanc."
October 29, 2012 | 5 Comments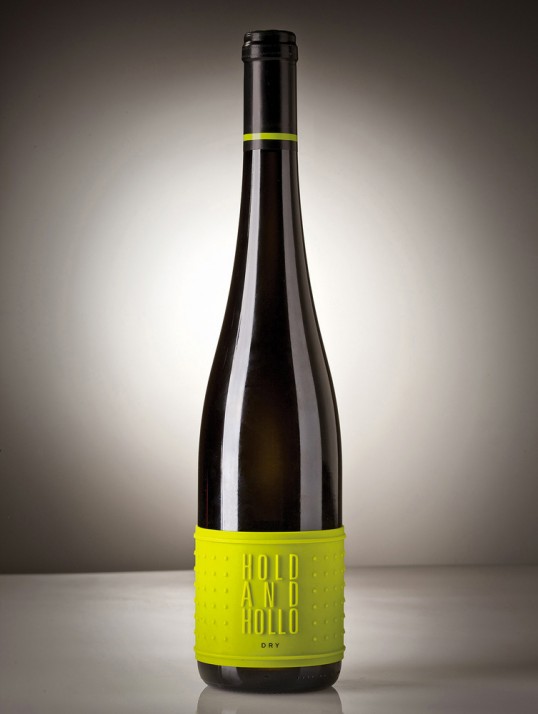 Designed by Örsi Juhász & Gergő Kovács | Country: Hungary
"Labels are widely used in trade and the default function is to display info about the product while also raising awareness by looking attractive, and creating a mood. For the large part labels are made of paper and the inclusion of colour, typography, images and so on combine to create the more complex function of a label. We would therefore like to create a label which combines the basic function with the extra functions. The silicone label is more attractive and has a tactile appeal. The label is easily removable and can even be returned for reusing or the inside surface of the label can be used to write on if one so wishes."
October 23, 2012 | 1 Comment
Designed by Clara Tan | Country: Australia
"Zenne is a new, premium brand of organic lambic made in Pajottenland, Belgium. It is named after the Zenne river valley where the yeasts that grow there help ferment the beer through a process called spontaneous fermentation. Elements that hint of a small, handcrafted boutique brewery are added in the design to tell the story of the brand/product."
October 22, 2012 | 1 Comment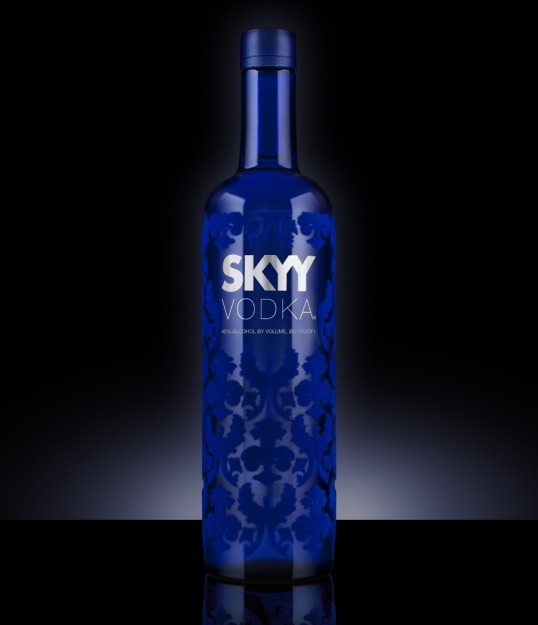 Designed by Mode Design Group | Country: United States
"New York branding and design agency Mode Design Group has designed a custom, limited edition SKYY Vodka bottle for the 2012 holiday season. The new-to-world bottle decoration includes a flocked baroque velvet pattern adorning the trademark blue bottle, inviting you to touch the supple design. This innovative bottle design is the first flocked bottle to hit the spirits market, and changes the dynamic of how bottle design can be approached. Mode's groundbreaking design blended the worlds of high fashion and spirits utilizing the baroque themed pattern with a tangible element of sensuous velvet to create an inviting design.
"We incorporated the baroque pattern into the design because over a year ago when we began the process we felt strongly about velvet baroque patterns to connote style and elegance.  However, it had never been done before so we had to innovate the technique.  Fast forward to launch time for the SKYY holiday bottle, and baroque the biggest trend at all the fashion shows. So while we were planning our bottle, the big fashion houses were thinking the same thing with their clothing lines.  Most of the major designers are integrating baroque details into their collections. Adding the velvet texture to the bottle made it sexy, touchable and holiday-appropriate, and fortunately, on-trend." Says MDG Creative Director Gabrielle Rein.
The bottles hit shelves in October. Proceeds of the bottle sales will benefit the amfAR organization, dedicated to ending the global AIDS epidemic through innovative research."