October 19, 2012 | 21 Comments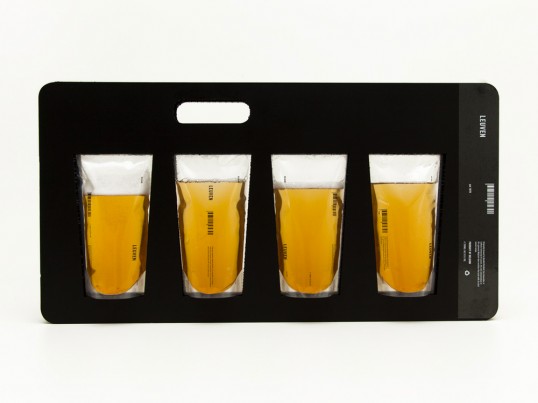 Designed by Wonchan Lee | Country: Australia
"Belgium. Premium. Beer. Those are the three words I had to keep in mind while designing the range.
The aim was to differentiate the brand and packaging from other market competitors as well as clearly communicate and maintain its identity; Premium Belgian beer. 
With the understated colour palette throughout the design the colour of beer creates great contrast and stands out.
Not only the material used in the package is lighter, but also more economical than widely used glass, therefore has advantage to both cost and shipping."
October 18, 2012 | 2 Comments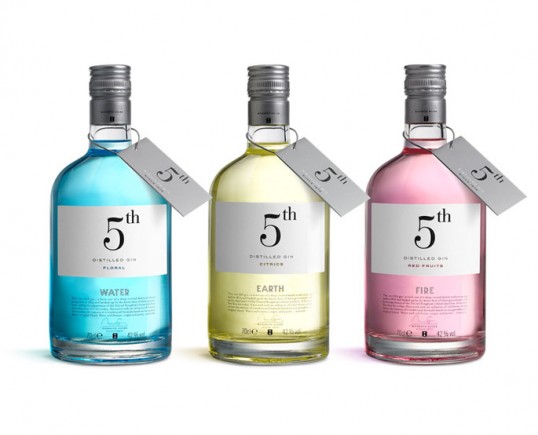 Designed by Puigdemont Roca | Country: Spain
October 15, 2012 | 7 Comments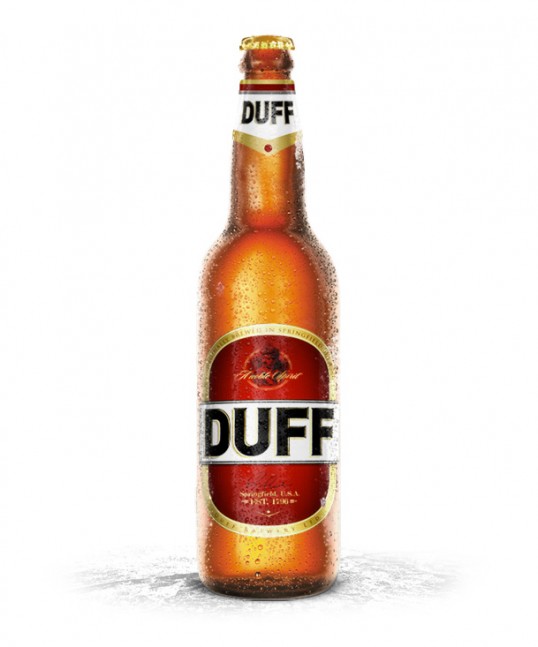 Designed by ROCKER / STUDIO | Country: Argentina
"We wanted to see how some non-real brands would look like in the real world, so we started with our favourite: Duff Beer.
For this concept proyect, we focused on the city of Springfield, as the hometown for the Brewery. To emphasize the concept of tradition, we simulated a portrait of Jebediah Springfield.
This is what we think Duff Beer could be in the real world: A Noble Spirit."
October 10, 2012 | 1 Comment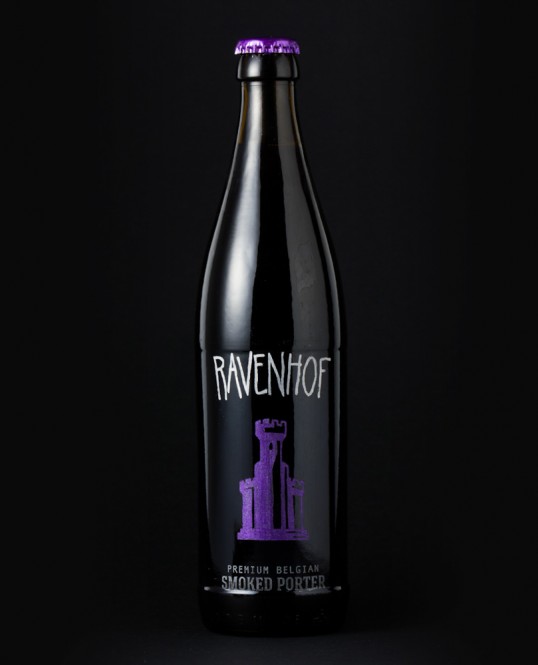 Designed by Kristian Mjøset | Country: Norway
"This dark beer is brewed using smoked malt grown in the Ravenhof Castles courtyard to give it a rich and strong smoky flavour. 
The label itself is laser engraved on the bottle. A metallic purple colour is used to give it a premium, yet dark and gritty feel. The carrier pack is simple and consistent with the visual style of the brand. The handle incorporates the shape of the logo and the bottle opener is used as a give-away and to strengthen the carrier pack."
October 9, 2012 | 2 Comments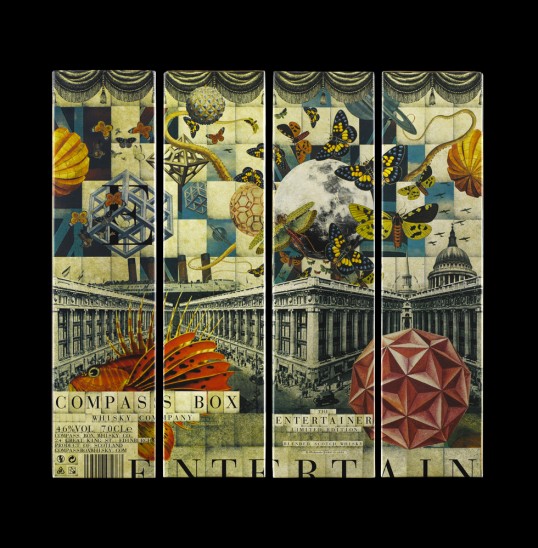 Designed by Stranger & Stranger | Country: United States
"Our long time whisky client, Compass Box, has done a limited edition scotch for the icon London store Selfridges. London artist Peter Blake seemed fitting inspiration but Selfridges have really gone to town with the in store displays.
This is a very limited bottling so get it while you can."
October 8, 2012 | No Comments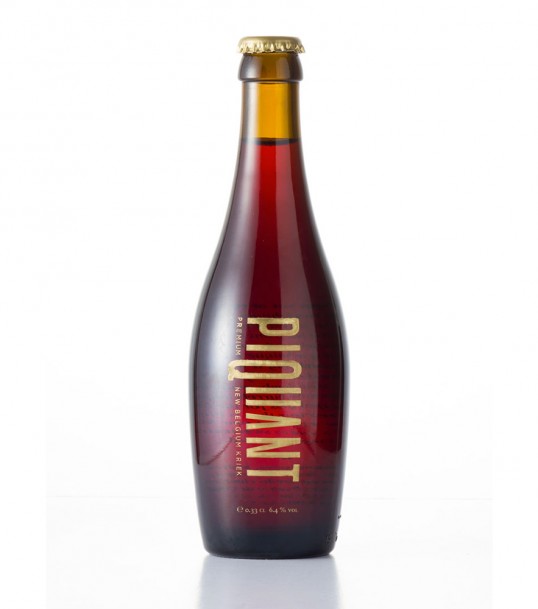 Designed by Camilla Edvardsen | Country: Norway
"Piquant is a premium Belgium cherry beer. Taking the best of Belgian brewing traditions and combining them with modern and innovative brewing techniques Piquant manages to introduce a new exciting beer, yet maintains the quality of the traditional Belgium beers we all know and love.
Everything about piquant links up to it's taste. From the shape of the bottle, to the colour scheme down to the name itself it all reflects it's core ingredient: cherry. Even the carry pack holds the bottles so it form the shape of a cherry."
October 5, 2012 | 1 Comment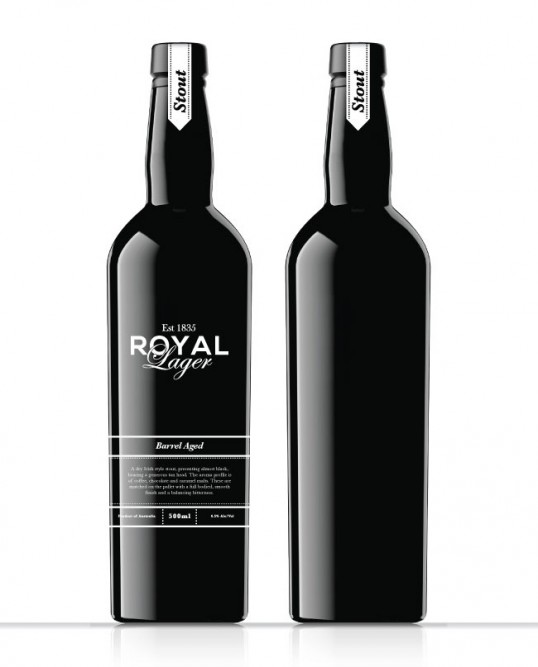 Designed by Nathan Hull | Country: Australia
September 26, 2012 | 1 Comment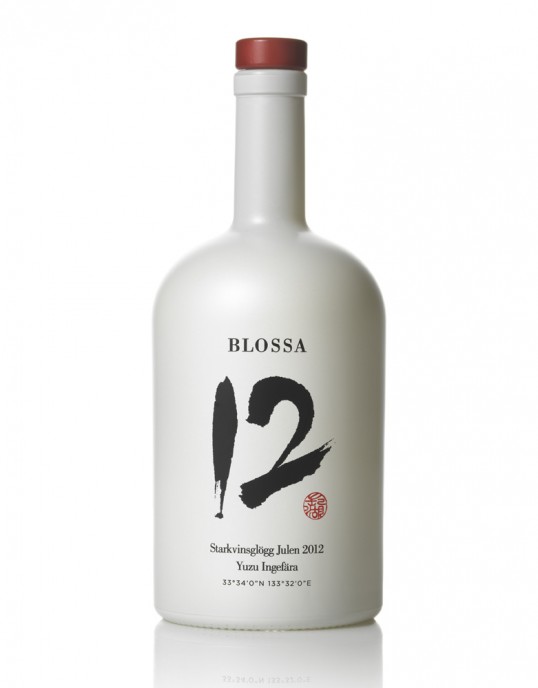 Designed by McCann Stockholm | Country: Sweden
"The annual 'glögg' from Blossa celebrates 10 years. This year is inspired by East Asia in terms of both taste and design."
September 24, 2012 | No Comments
Designed by Raquel de la Fuente | Country: Spain
"Naming & packaging desing for a brand wines from Bierzo, exploring the culture, architecture & traditions from this rural area of Spain. The label motif are an abstraction of the Santa María's church original celtic motifs."
September 23, 2012 | 1 Comment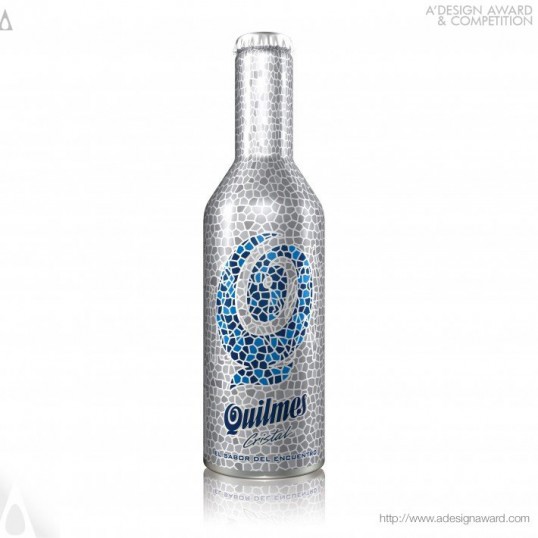 Quilmes Metal Bottle Design by Adrián Gustavo Pierini
Lovely Package presents the winners of worldwide A' Design Award & Competitions' Packaging Design Award Category which is devoted exclusively to the art of brand packaging. Each year packaging designers, manufacturers and creative agencies compete at the A' Design Award & Competition's Package Design Category for honor, prestige and international recognition. Here are a few of the projects that we chose to highlight, and for the rest be sure to check out all of the award winners at designmag.org which also displays the winners of other competition categories. Learn more about A' Design Award & Competitions at whatisadesigncompetition.com