September 20, 2012 | 1 Comment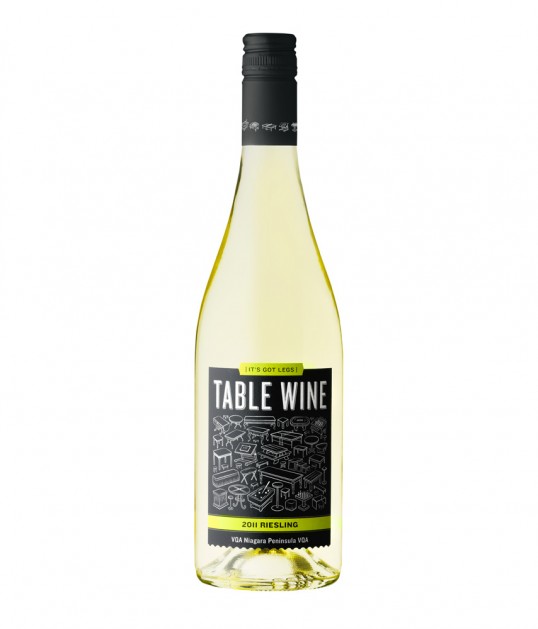 Designed by Richard Marazzi Design | Country: Canada
"The packaging for Table Wine was created for Malivoire Winery, who were introducing a casual yet great tasting wine to a youthful crowd. In the initial ideation, the idea of multiple tables was developed with the line, "a wine for any table" in mind. Richard Marazzi Design commissioned Martin Bregman Illustration to design the tables."
September 18, 2012 | 1 Comment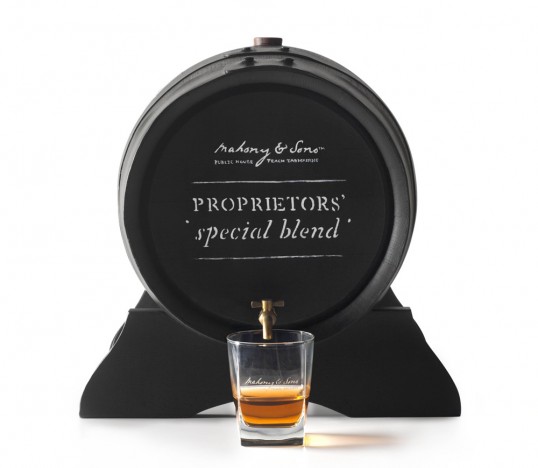 Designed by St. Bernadine Mission Communication Inc. | Country: Canada
"Mahony & Sons Public House, a premium and authentic Irish pub in Vancouver, created their own custom blend of Irish Whiskey for their valued guests and patrons. As the cask was on display in the centre of the pub, Mahony & Sons called on St. Bernadine to design a cask for their Mahony & Sons Proprietors' Special Blend that complemented their brand, while also communicating the special handcrafted nature of this select premium Irish Whiskey, carefully mellowed in a sherry conditioned cask. The cask, affectionately  called "The Good Woman" pays homage to a Mahony ancestor who owned a "Good Woman Pub" in the 1870's."
September 18, 2012 | 5 Comments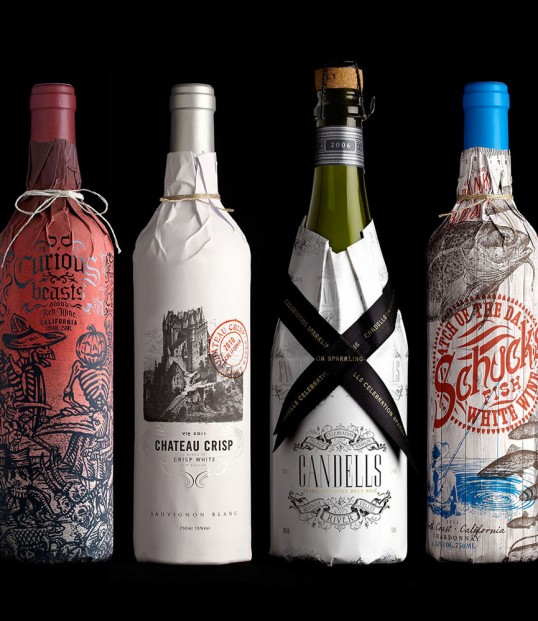 Designed by Stranger & Stranger | Country: United States
Kevin Shaw, Founder and Creative Director of Stranger:
"The idea came from our own No.13 pack. We created brands in a packaging format that stands out and adds value, interest and gifting opportunities. The added real estate that the over sleeve gives us has allowed us to engage with people in a way that a tiny back label never can. Everyone just wants to pick up and read these packs.
The best ideas are the simplest and we made them look striking and very individual. The launch range is just hitting the shelves and we're developing new ideas every day.
I have to say that I applaud the way that Safeway have so enthusiastically embraced the idea. This is just the beginning. We're going to see a lot more interesting ideas in the wine aisles this year."
September 11, 2012 | 4 Comments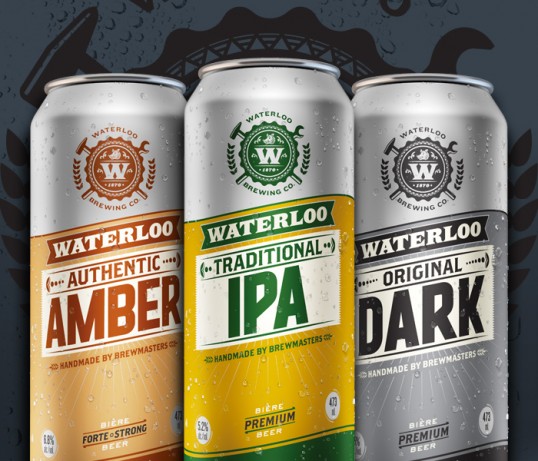 Designed by The Unitas Reputation Agency | Country: Canada
"Quality. Craftsmanship. Integrity. The Waterloo Brewing Co. offers authentic craft beers from one of Canada's first authentic craft breweries. Brewed using only the finest quality ingredients, Waterloo Brewing Co.'s new line of traditionally made ales, ambers and darks offers real craft beer character. The new design reflects the hardworking character of the brewery and the industrious nature of the Waterloo region."
September 7, 2012 | 14 Comments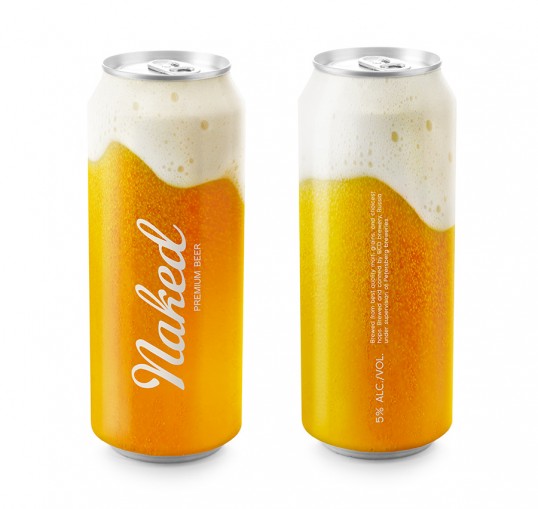 Designed by Timur Salikhov | Country: Russia
"There are many beer cans with different design. And there is only one that shows what really is inside. Why hide what good beer looks like?"
September 4, 2012 | 6 Comments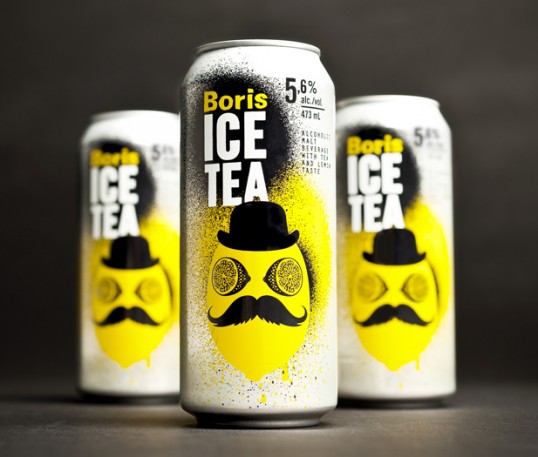 Designed by lg2boutique | Country: Canada
"Much to the delight of their growing fan base, Boris has introduced a new line of products to the market. As a pioneer in malt-based beverages, the Quebec company has been selling a refreshing selection of alcoholic iced teas since the beginning of summer. lg2boutique, the agency behind the Boris brand since the beginning, rolled up their collective sleeves and got down to the task of creating a memorable identity for this great new product."
August 31, 2012 | No Comments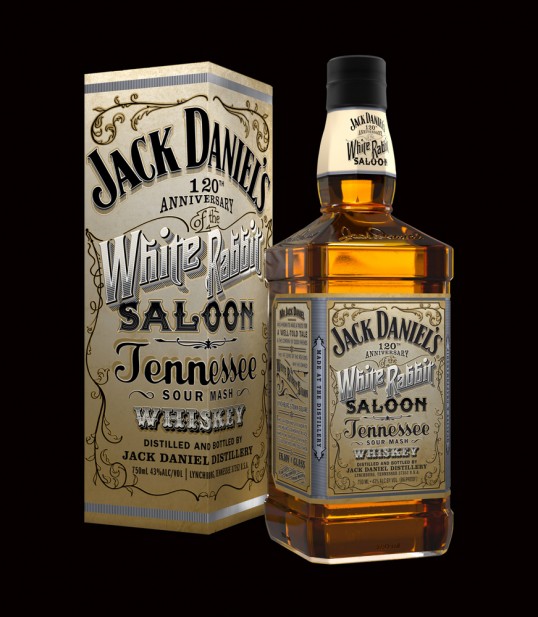 Designed by Stranger & Stranger | Country: United Kingdom
"Mr Jack Daniel opened the White Rabbit saloon in Lynchburg town square 120 years ago so his friends would have good a local watering hole. This bottle celebrates the great man's bar. And the saloon mirror."
August 29, 2012 | No Comments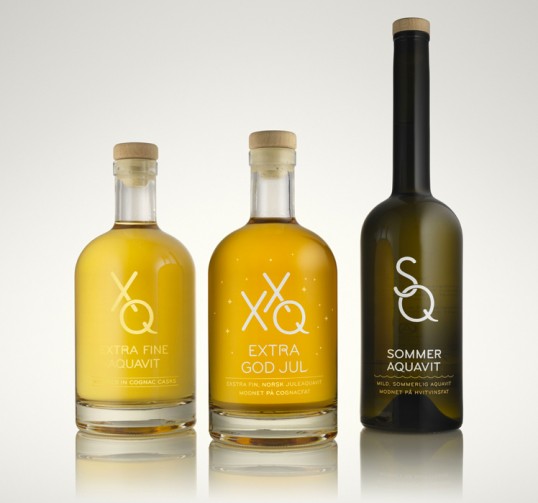 Designed by Permafrost | Country: Norway
"Our latest design for AQ Norwegian Aquavit is called SQ Sommeraquavit. The product itself is a smooth and mellow aquavit matured in white wine casks, and the bottle is inspired by the equally peaceful and bright Scandinavian summer nights.
Our ongoing relationship with the manufacturer has included designing the entire brand identity for AQ New Norwegian Aquavit, as well as developing the branding strategy and bottle designs for their entire range of spirits."
XQ aquavit, matured on cognac casks.
XXQ xmas aquavit, matured on cognac casks
SQ summer aquavit, matured on white wine casks
August 28, 2012 | 2 Comments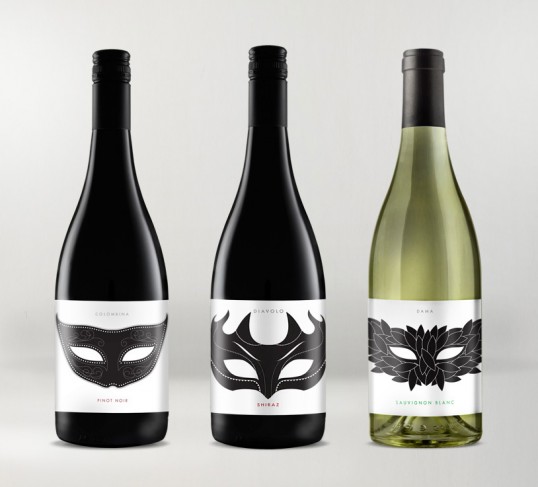 Designed by The Grain | Country: Australia
"Sydney's iconic restaurant, Wildfire asked us to create the labels for their new range of wines sold through the restaurant.
For the designs, we were inspired by the tradition of Venetian Theatre Masks. As with the wines, each mask represented a character, mood and embraced the notion of mystery, joy, fun, playfulness and theatre, fitting of the dining experience at wildfire.
Silver foil stamp and UV varnish helped give the label and extra dimension and life."
August 27, 2012 | 1 Comment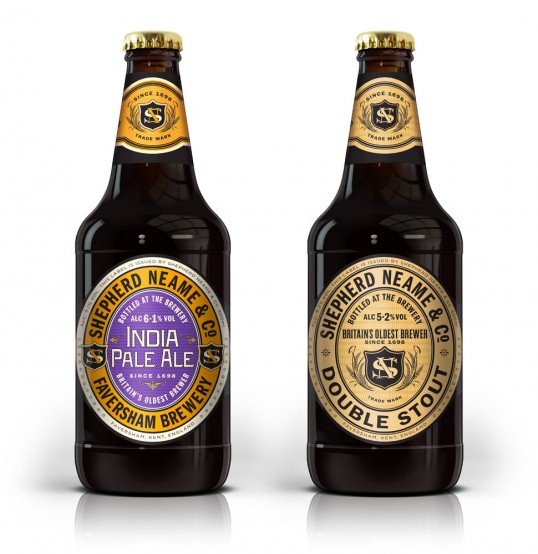 Designed by SAA Design | Country: United Kingdom
"SAA were tasked with creating a distinctive packaging solution for the Shepherd & Neame ale classic collection. A collection based on 18th century IPAs which relied on generous hopping to protect exports during arduous journeys, this modern incarnation retains the strength, body and strong hop character which is synonymous with this beer's provenance.
Harking back to 18th century label design we created typographic executions that also reflected the individual taste and flavour of each ale."