November 23, 2011 | 4 Comments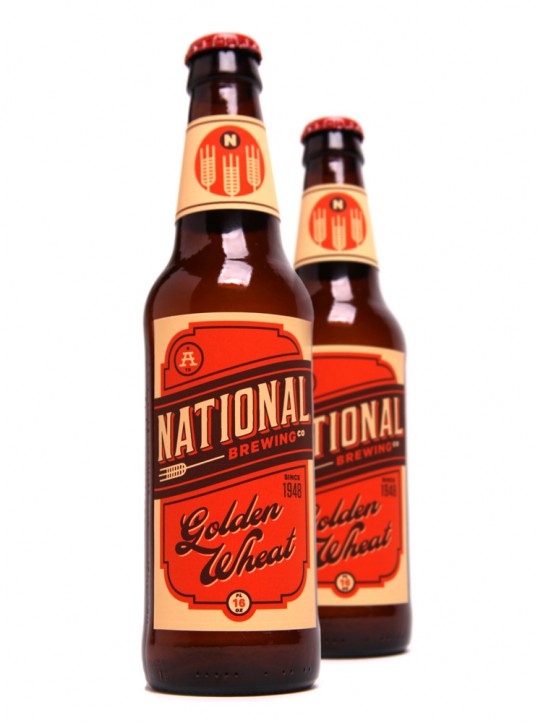 Designed by Bryan Couchman Country: United States
"National Brewing Company is a self initiated project created for my portfolio. I mixed contemporary and vintage elements to create a timeless and relevant label. The Golden Wheat brew establishes a brand language that is flexible enough to be applied to future brews."
November 23, 2011 | 3 Comments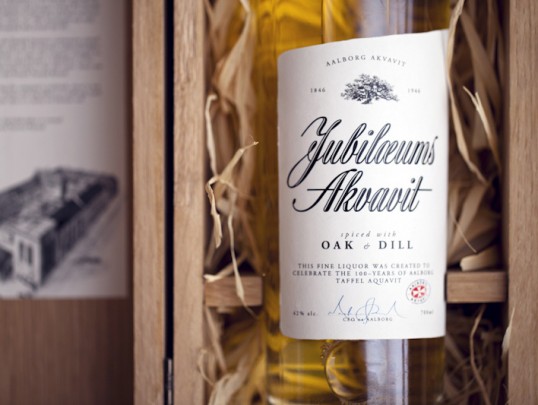 Designed by Nicolaj Henriksen, Thorbjørn Gudnason, Christina Stougaard & Casper Holden | Country: Denmark
"A fictional school project redesigning Aalborg Jubilæums Akvavit. This product is a celebration of the 100 year anniversary of Aalborg Taffel Akvavit, 1846. Our intention with the redesign was to reach a younger target group, while still having the elderly consumers in mind.
We have made a new label for the new bottle, but kept the current traditional logotype. One of things that is recognizable with this liquor is it's taste of oak, which we chose to highlight.
The gift packaging is handcrafted in oak, will be more expensive than just the bottle, and will be a preferable luxury choice as an anniversary present."
November 22, 2011 | 9 Comments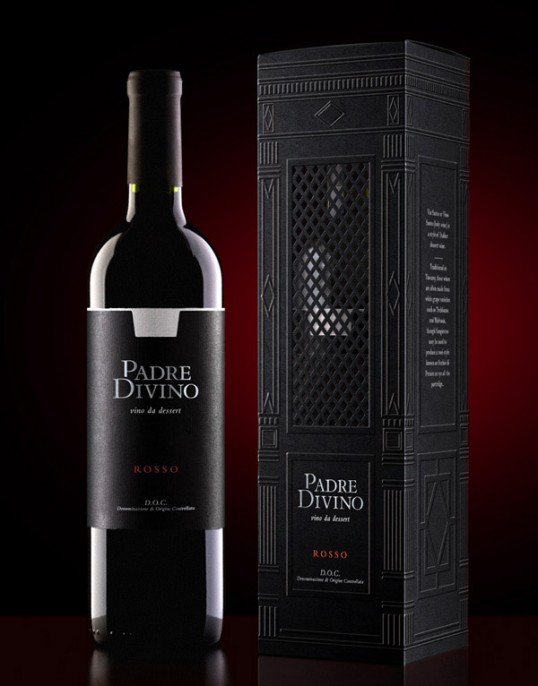 Designed by Yevgeny Razumov | Country: Russia
Padre Divino (in Italian Divino means divine, di vino – wine) is a dessert red wine recommended for use on Catholic holidays and also as one of the basic elements of receiving the Eucharist in Catholicism.
November 21, 2011 | 5 Comments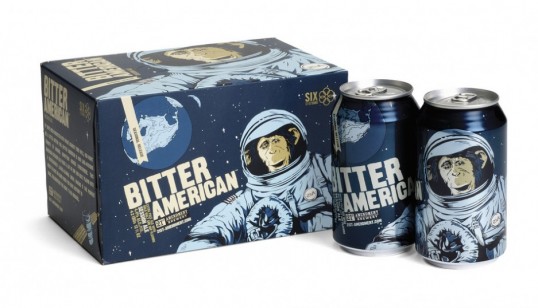 Designed by TBD | Country: United States
Great concepts and packaging by TBD from Oregon. Illustrated by Joe Wilson.
November 21, 2011 | 3 Comments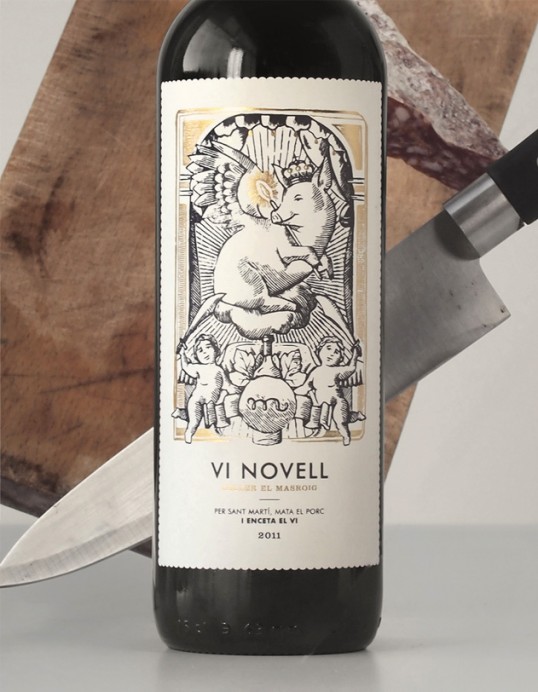 Designed by Atipus | Country: Spain
"Traditionally, in November, coinciding with the celebration of the slaughtering of the pig, the 'Vi Novell' is bottled. This is a fresh and fruity wine which is bottled before its fermentation is finished. Therefore, the wine doesn't mature in the bottle and it must be consumed within a short space of time. It is a wine for enjoying; a wine for celebration.
The graphic references religious illustrations of the saints. On the label, we sanctify the pig, on its day of sacrifice."
November 20, 2011 | 3 Comments
Designed by Force & Form | Country: United States
"With boxed wines currently representing 36% of wine sales in Scandinavia and 45.9% in Australia, the Rutherford Wine Company grabbed the opportunity to introduce a brand uniquely conceived to appeal to Millennials and Gen X-ers in America. Our solution is a package that is as equally at home in Giant Robot as it is on the shelves of your local grocery store. Cuboid proudly embraces its boxiness. With its quirky logo, vintage colors, eco-friendly materials, 8-bit citizens and even a toga party—Cuboid appeals to the youthful spirit in us all."
November 15, 2011 | 3 Comments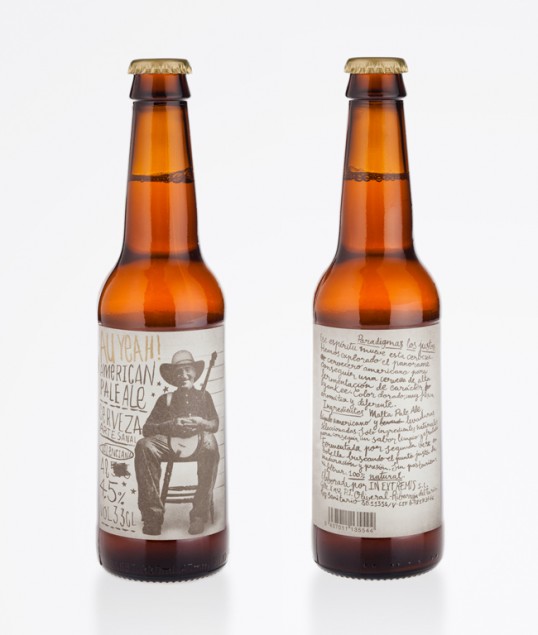 Designed by Estudio Mllongo | Country: Spain
"Au Yeah!, a valencian beer with an american style, dixie inspiration, texas beer hops and an authentic flavour. The mixture of cultures is shown with a touch of humor in the naming, a unique graphic design and a handmade typography."
November 14, 2011 | 1 Comment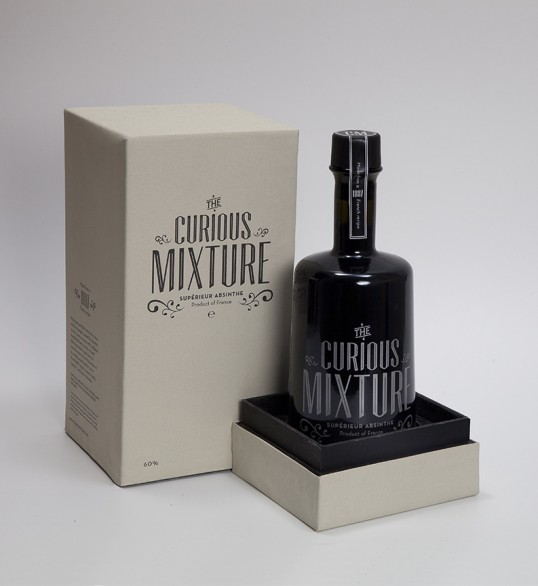 Designed by Stig Bratvold | Country: Norway
"Curious Mixture is a supérieur French Absinthe Les Blanche. The name is inspired from the curious mixture of herbs that are put together to make this Absinthe. The black bottle gives it a mysterious character."
November 8, 2011 | 2 Comments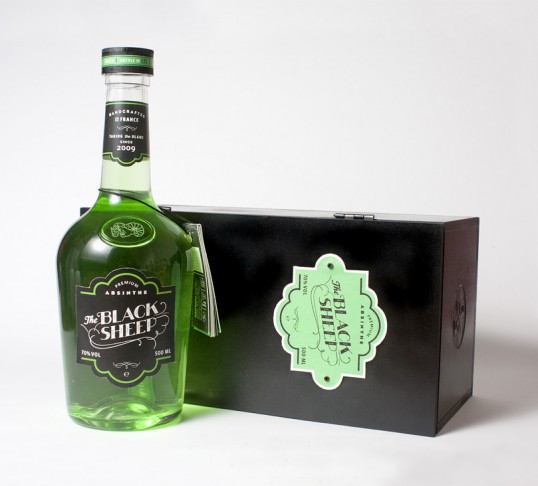 Designed by Retno Hadiningdiah | Country: Australia
"The brief was to create packaging for a premium of absinthe. I chose the name The Black Sheep because of the misconception of absinthe being hallucinatory."
November 7, 2011 | 3 Comments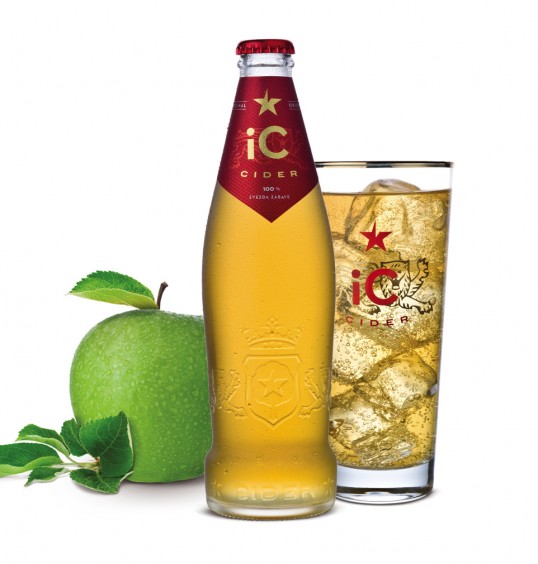 Designed by Atelje Balant | Country: Slovenia
"Apple wine, perhaps more familiar under the name apple cider, requires no introduction whatsoever in the British Isles, where its local admirers and faithful consumers value cider quite on the same scale as beer. But while any introduction of the beverage would already be wasted words in the UK, one can't claim the same for the arrival of its subalpine version in the Slovene market. Simply put, the birth of Slovene cider from Pivovarna Laško's presses required more than just words. It required its own story.
AteljeBalant integrated the launch of Pivovarna Laško's new apple wine beverage into a narrative of brand development incorporating all the necessary steps of strategic identity building. We gave the tale of sweet apple wine the playful name iC Cider and developed its illustrative content on the graphic basis of a star as a symbol of fun. This is how we gave an anonymous product a unique basis of identity for all the branding activities to follow, which were performed as design solutions for various brand materials (the logo, the iC Cider bottle, printed advertisements, brochures, the TV ad) in combination with a wide range of sales-support materials."