August 23, 2012 | 9 Comments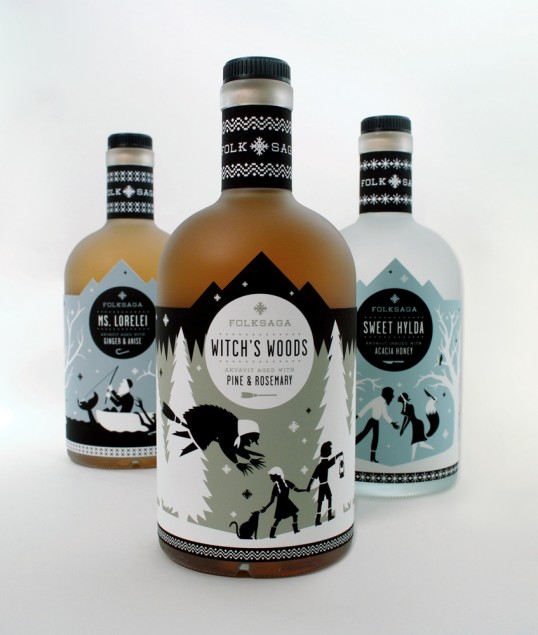 Designed by Caleb Heisey | Country: United States
"Folksaga is a Swedish dis­tillery of akvavit, a tra­di­tional scan­di­na­vian liquor fla­vored with ingre­di­ents such as car­away, anise, or gin­ger. The con­cept behind the project was to broaden akvavit's appeal to an American mar­ket while main­tain­ing its rich, nordic roots. Each bot­tle fea­tures a pop­u­lar folk tale from Sweden. Ranging from murky mer­maids to ter­ri­ble trolls, these mytho­log­i­cal char­ac­ters are always up to no good — prey­ing upon trav­el­ers lost in the wild. The project was art directed by Paul Kepple of Headcase Design."
August 20, 2012 | No Comments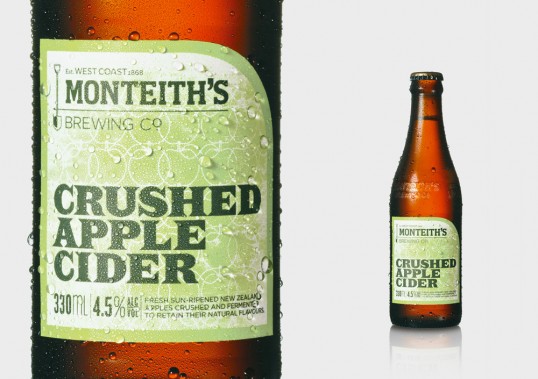 Designed by Designworks | Country: New Zealand
"Brief: Launched before the cider trend properly exploded onto the New Zealand market, the success of DB's Crushed Apple Cider soon led to a Pear variant, and the need for a new 12-pack range. The company had a strong offering in place: a premium cider, 100 per cent sourced from New Zealand raw materials instead of the concentrate used by competitors. What it needed was packaging that would vocalize the product's unique selling point."
August 14, 2012 | 4 Comments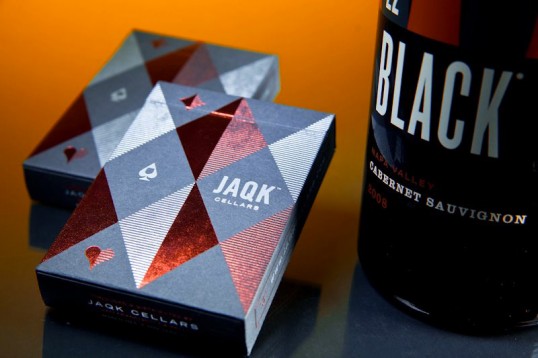 Designed by Hatch | Country: United States | Buy it
"JAQK Signature Playing Cards combine distinctive contemporary design with the peerless quality theory11 is known for. The tuck case is an elegant mix of red metallic elements on soft touch French paper. Exclusively at theory11."
August 13, 2012 | 3 Comments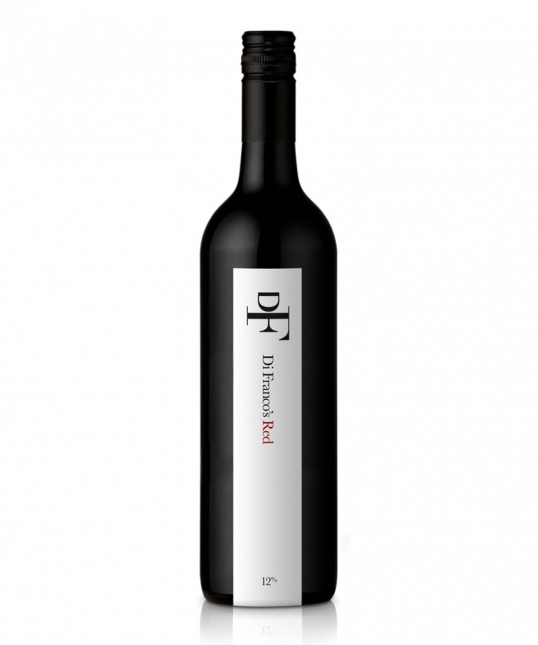 Designed by Dean Harding | Country: United Kingdom
"Logo and label design. Notice the 'wine glass' in the logo."
August 7, 2012 | 1 Comment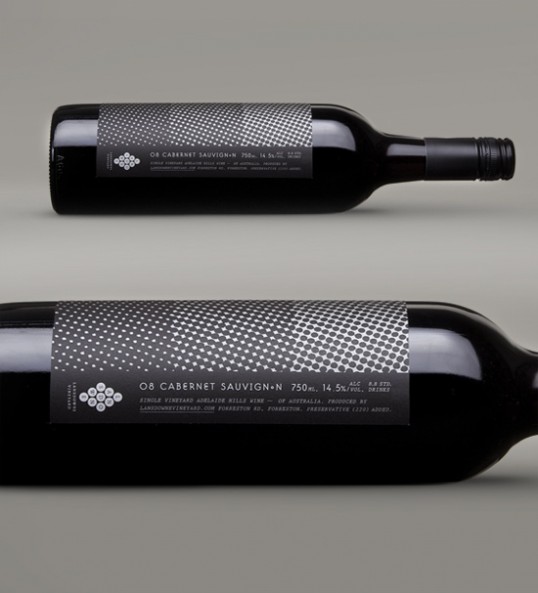 Designed by Tass Gyenes | Country: Australia
"Lansdowne Vineyard is a small, family-run estate in the Adelaide Hills. As they develop their list there's been an approach to design each wine label based on it's unique qualities – this is also a reflection of how they choose their winemakers – on a per wine basis. This strategy is built to target specific audiences and builds a brand that's a sum of it's individual characters."
August 6, 2012 | 5 Comments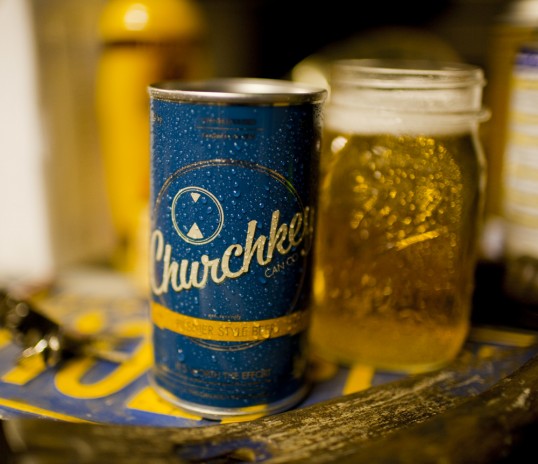 Designed by Justin Hawkins | Country: United States | Fonts: BistroScript, Futura
"Justin Hawkins is the co-founder and creative director of Churchkey Can Co. Churchkey Can Co. began as the desire to experience a great beer in a simple can as the generations before had. Quickly realizing the flat top can – introduced in 1935 and a standard in the beer industry until the pull-tab came to market in the mid-1960s – was all but a memory, Hawkins and co-founder Adrian Grenier set the wheels in motion to found Churchkey Can Co. We strive to bring you the most original beer can experience you have ever had by making a quality craft beer in the original flat top beer can. Justin designed the graphics for the flat top can and logo, as well as the six-pack packaging. Additional company info attached."
August 5, 2012 | 15 Comments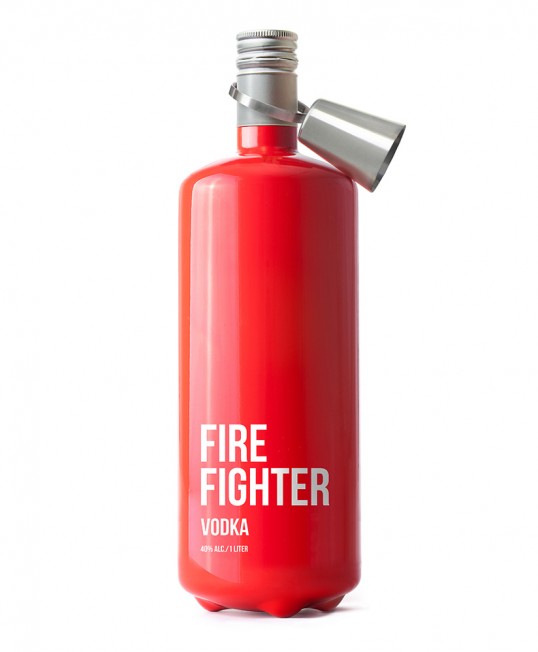 Designed by Timur Salikhov | Country: Russia
"The task at hand was to create a striking visual concept for a vodka bottle. The brand name Fire Fighter, the bottle design, and the slogan "Use in case of party" were created by myself to serve a very clear purpose – people want to have this product."
August 4, 2012 | No Comments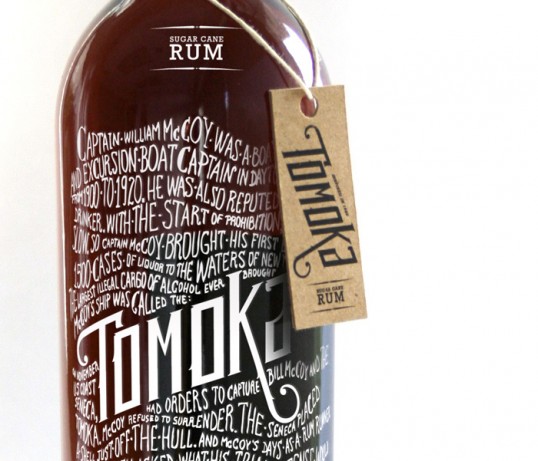 Designed by Arcadebox | Country: United States
"Tomoka is the legendary schooner Captain Bill McCoy used for rum-running, also known as bootlegging, during the time of prohibition. Tomoka was one of the most famous rum-runners and as McCoy became famous for never watering his booze and only selling top brands, Tomoka is often associated with the term "The Real McCoy". The bottle label tells the story of Captain McCoy and the inspiration behind Tomoka."
August 3, 2012 | No Comments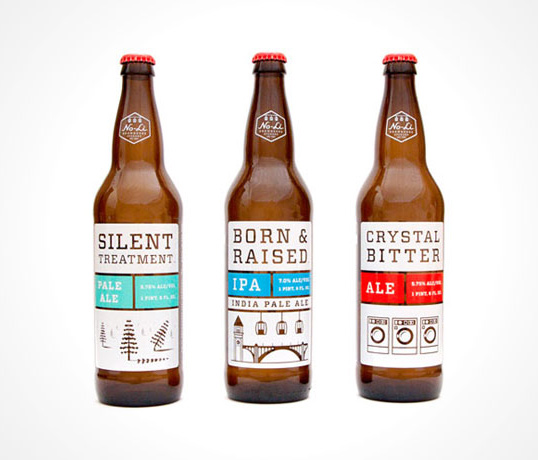 Designed by Riley Cran | Country: United States
"Founded in Spokane Washington in 1993 by Mark Irvin, No-Li Brewhouse is a craft brewery which expanded to bottling in early 2012.
Originally named Northern Lights, I was contacted in Winter 2012 by former Fat Tire strategist Greg Owlsley and former Deschutes Brewery (and craft beer guru) John Bryant, about re-naming the brewery 'No-Li', rebranding the company completely, and creating its first bottled brews.
This main company mark references the Spokane Gondola, a series of Tram cars installed for the 1974 World's Fair, an event of lasting esteem in the city, and something we took much inspiration from."
July 25, 2012 | 2 Comments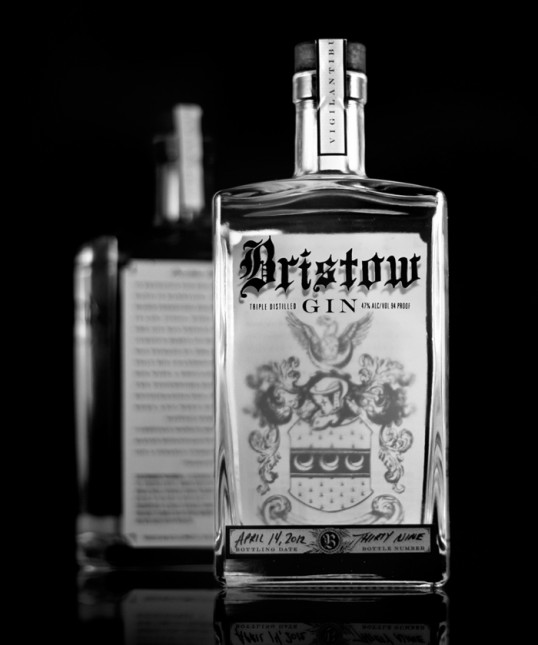 Designed by HOOK | Country: United States
"In exchange for his granddaughter's hand in marriage, a curious young bloke presented his new grandfather-in-law, Judge, with a bottle of gin. The gin was triple distilled with a curious blend of spices. The Judge was tickled by the gin and insisted his grandson-in-law provide him with a regular allocation of the toothsome spirit. With that encouraging nod, Bristow Gin was born and went on to live most happily ever after.
Carefully made in small batches with eleven botanicals to give the Judge's gin a clearly unique and satisfying character."