July 16, 2012 | 1 Comment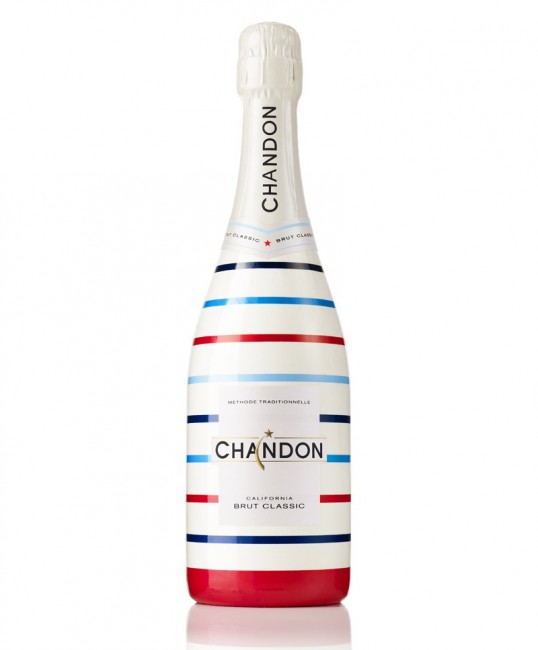 Designed by ButterflyCannon | Country: United Kingdom
"To celebrate Chandon's American Heritage, ButterflyCannon have created a limited edition summer bottle, inspired by the great "All-American Summer".
Wrapped from head to toe in classic red, white and blue stripes, the design for both the standard 750ml and 187ml bottles evoke a classic Hamptons-style yachting theme. ButterflyCannon also designed Chandon's limited edition ice-buckets, towels, tote bags, deck chairs and ice cream carts – all sporting the same American Summer theme.
"ButterflyCannon have managed to perfectly capture the essence of an American Summer for our limited edition bottles and in doing so created the perfect summertime accessory for our consumers" says Chloe Lloyd-Jones, Vice President ~ Wine Portfolio, LVMH."
July 13, 2012 | 3 Comments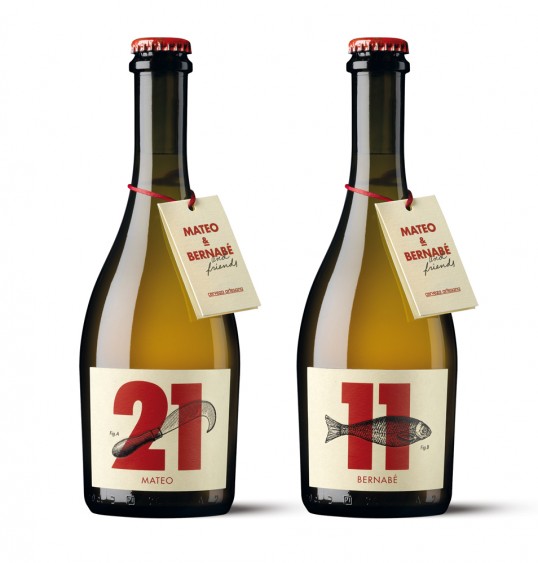 Designed by TSMGO | Country: Spain
"The task provided by the Project Management Team (TSMGO) to the Design Team (Estudio Moruba) was to create a visual poem that would give personality to each of the creations of Mateo & Bernabé with a graphical design both recognisable and full of meaning.
Each of the varieties of beer would have the personality of a saint (without the liturgy or religious components) to make them more personable. The characteristics of each variety would be seen more clearly and would tell the story of each Saint associated with the place of which he is patron, to invite the commemoration of the saint's day."
July 12, 2012 | 2 Comments
Designed by Bedow | Country: Sweden
"A collaboration with Danish brewery Mikkeller. This Summer Pilsner is the second in a series of four seasonal beers released during 2012. The label is printed with a heat sensitive color—when the label gets warm the bud turns into a flower. Limited to 3,500 bottles."
July 11, 2012 | 12 Comments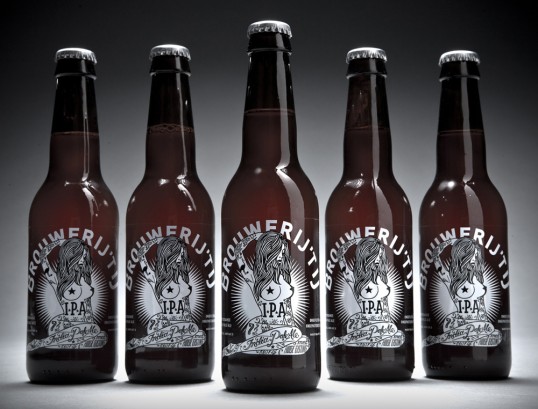 Designed by Redthumb | Country: The Netherlands
"Inspired by a tour of US microbreweries, Amsterdam's Brouwerij het IJ decided to create their own US-punk-style IPA. Branding studio Redthumb was given it's shortest ever brief (simply "Tits, tattoos, and skulls") and created a design with enough punch to match the full flavoured brew. The design picks up on the the brewery's rebellious nature and is a homage to east coast streetart and artists such as Rebel 8. Hand drawn in-house at Redthumb, the label reflects Brouwerij het IJ's reputation for producing beers full of character and tongue-in-cheek attitude."
July 9, 2012 | 3 Comments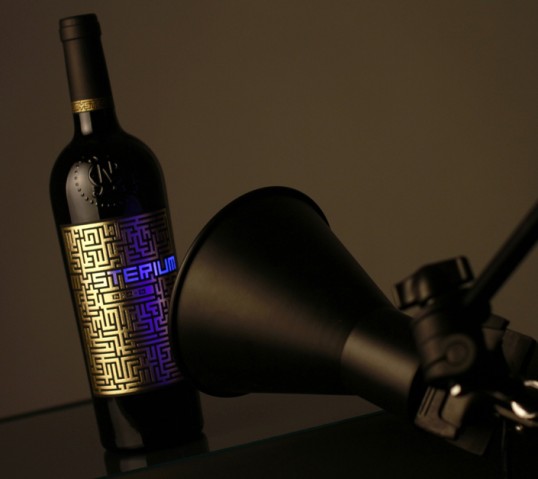 Designed by Spotlight | Country: Romania
"Jidvei's owner, one of the most competitive wine producers in Romania, decided to develop a new limited wine series designed to address a market segment well known for its general distrust towards the wine products: the night clubs/lounge bars arena. Our client needed a packaging concept that will standout among the much shinier presence of beer, liqueurs and other spirits.
The concept of the MYSTERIUM wines has originated in the secret of their making. Blended from up to three hand-picked grape varieties, the making of each MYSTERIUM bottle is a well kept oenological secret so that the final product shall be a mystery in itself, ready to be tasted and discovered."
July 7, 2012 | 1 Comment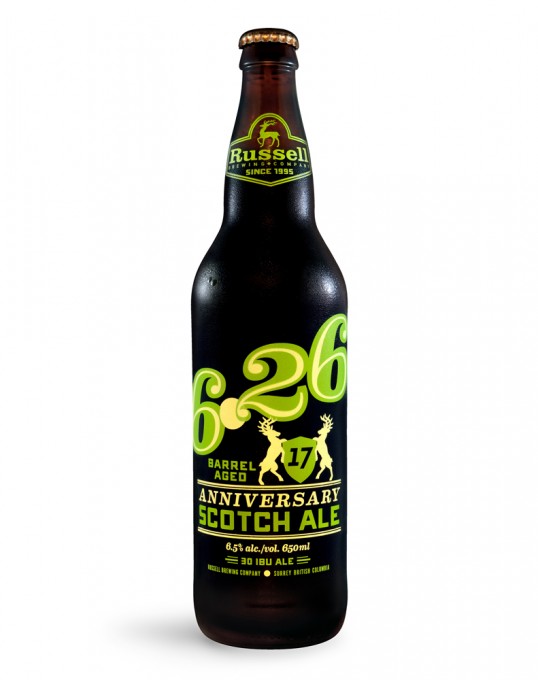 Designed by Atmosphere Design | Country: Canada
"We branded a series of 650ml bottles for Russell Brewing for their Brewmaster Series. All these beers are strong in character and we want that reflected in the label designs in a bold, catchy way. With the ACL painted bottle print process we like to keep designs simple so one can pick up the entire message and feel of the product on a single glance and to cut through clutter on the store shelves.
July 7, 2012 | 1 Comment
Designed by Ruth Pearson | Country: United Kingdom
"Lovingly made and hand crafted Champagne Cider, symbolised by a heart shaped apple."
July 5, 2012 | No Comments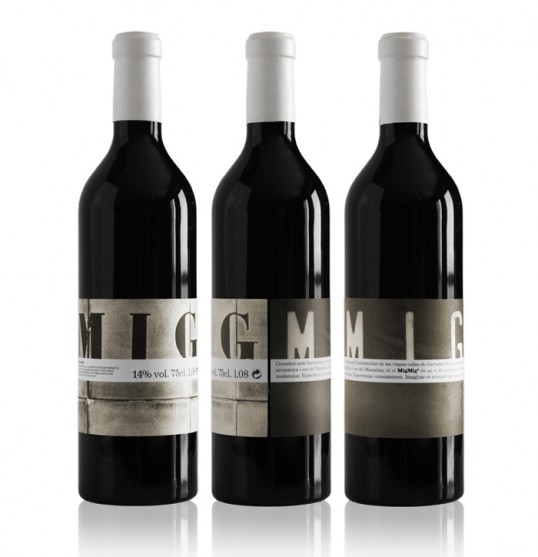 Designed by Senyor Estudi | Country: Spain
"Mig Mig –Fifty-Fifty in Catalan– is a wine of contrasts. Tradition and modernity. Experience and knowledge. Two opposite values, face to face! 50% Red Grenache –pure tradition–, and 50% Marselan –pure innovation, because it is an experimental variety–. One bottle, two faces, like Dr. Jekyll and Mr. Hyde. Light versus dark background, ceramic plate versus metal plate, serif typeface versus sans serif."
July 4, 2012 | 2 Comments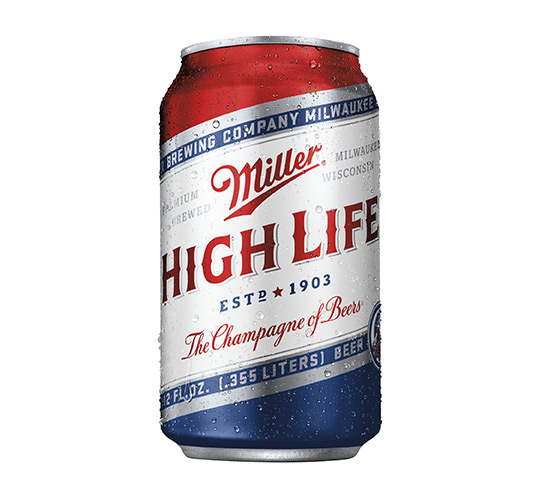 Designed by Landor San Francisco | Country: United States
"In 2010, Miller High Life reclaimed its status as the iconic American beer. The strategy was simple, embrace the brand's quality and rich 100+ year history. After reclaiming its old glory, High Life tests its true colors with this summer's special edition can. Standing tall in red, white and blue, Miller High Life is perfect for patrons and patriots alike."
June 29, 2012 | No Comments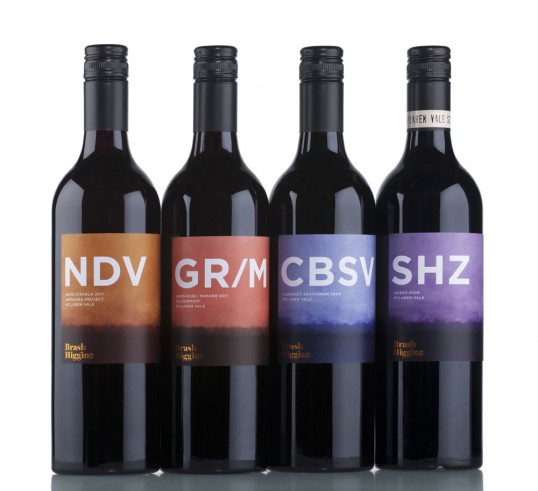 Designed by Swear Words | Country: Australia