January 4, 2012 | 15 Comments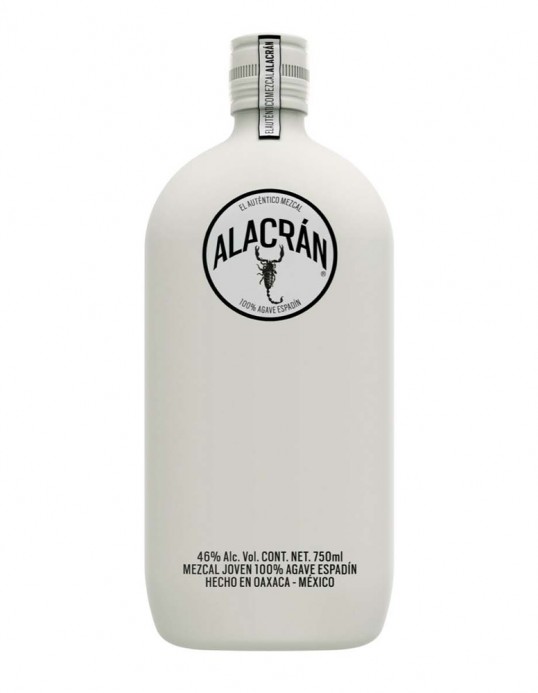 Designed by Sociedad Anonima | Country: Mexico
"They say that when you see a scorpion, another is surely nearby, for they always travel in pairs. Such is the case of Tequila Alacrán's soulmate: Authentic Mezcal Alacrán.
Hand made in Oaxaca, Mexico, this pure, white spirit mixes the ancient rituals and production methods with contemporary culture.
This contradiction is, in essence,  the product's personality. Mezcal Alacrán is encased in a glass bottle with a matte white Soft-Touch coating."
January 4, 2012 | 4 Comments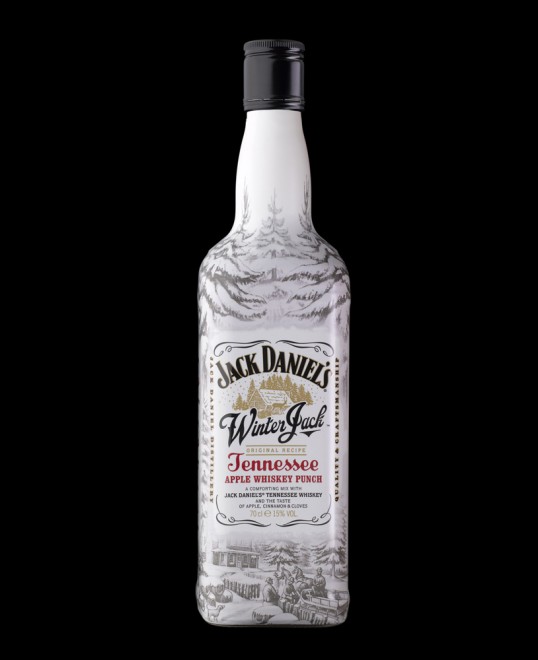 Designed by Stranger & Stranger | Country: United Kingdom
"Jack in a lovely warm Currier and Ives winter coat."
January 3, 2012 | 11 Comments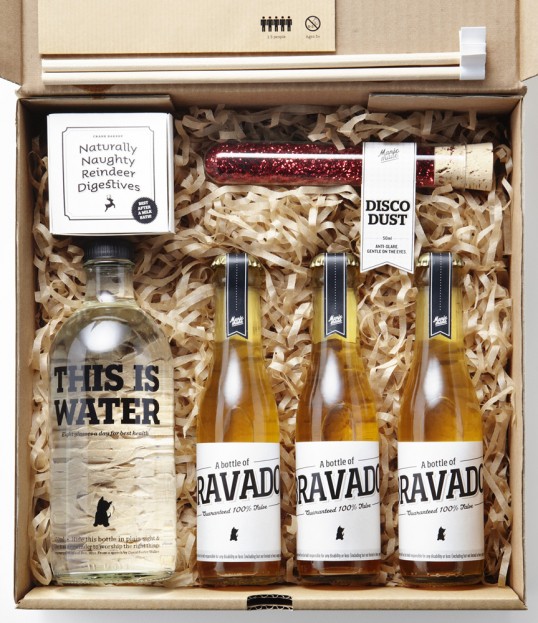 Designed by Manic Design | Country: Singapore
"For Christmas this year, we decided to do something a little different. We were bored with the typical Christmas cards. And we had a dozen pairs of restless, crafty hands at our disposal. In just over a month, we managed to create a set of magical packages for our friends and clients. Each item is certified handcrafted by our team.
This kit holds all of Manic's secret ingredients for a remarkable Christmas. Consumed correctly, this bundle will produce the most magical effects; eternal youth; a keen nose to guide you to the nearest bar; an outstanding sense of humour; and an insatiable desire to be merry.
Too good to be true? Take a look at our team, be dazzled by their spectacular charm and unending supply of good fortune.
Effects are instant and last between six to twelve hours. Consume and take the night by storm, or kick-back and watch your stars align."
January 2, 2012 | 3 Comments
Designed by StudioIN | Country: Russia
"Upholding tradition, StudioIN has designed a corporate gift for New Year's Eve. While designing the bottle, we chose a topic that over the past year was among the most discussed: the 2012 apocalypse. The label shows the 14 most 'popular' scary scenarios satisfying any taste: from rather predictable natural disasters to those absolutely fantastic.
Despite that humanity has been discussing the end of the world for millennia, we plan to celebrate this 'last' New Year's Eve to the fullest, following our own unforgettable scenario."
January 2, 2012 | 4 Comments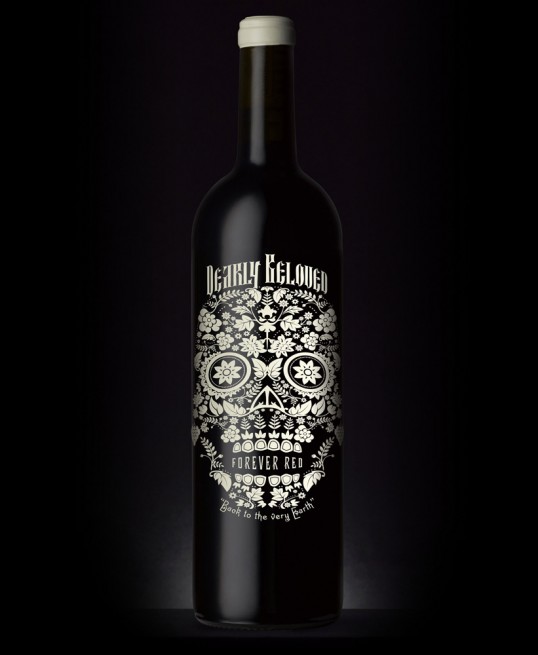 Designed by Stranger & Stranger | Country: United Kingdom
"We are gathered here today to celebrate a massive success. SOLD. OUT."
January 1, 2012 | 1 Comment
Designed by Jordan Jelev | Country: Bulgaria
January 1, 2012 | 1 Comment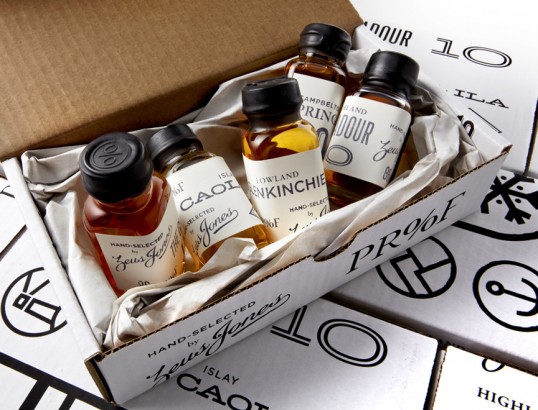 Designed by Zeus Jones | Country: United States
"Many of us at Zeus Jones are fans of good Scottish whisky. That being the case, we created a set of tasting kits and gave them to family and friends over the holidays as a companion to our PR%F iPad app. The kits, which feature one whisky from each region of Scotland, were each printed and dipped by hand."
December 29, 2011 | No Comments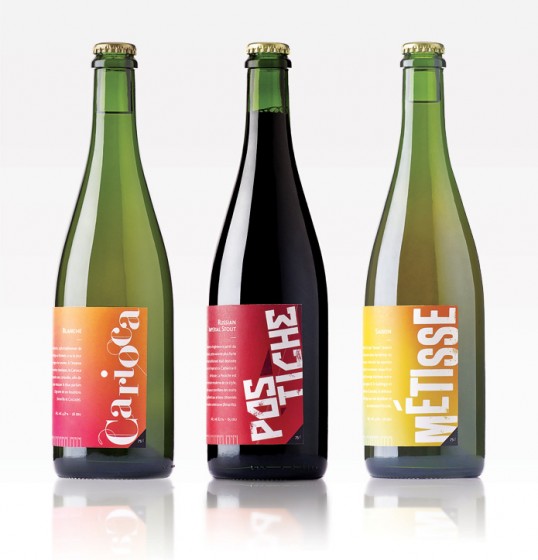 Designed by Atelier Design | Country: Belgium
Lion à plume is the unusual name of a belgian brewery created in 2009 by a young passionate man, Julien Gascard. The latter  does not hesitate to think outside the box and upset traditions in order to craft new possibilities for the simple, yet complex product of beer.
The packaging is modern, innovative and consistent with the product. Through a creative use of typography and short explanations, the origin and taste of the beers are underlined. A bright, fresh style for the "Carioca", a festive and refreshing beer with a citrus tang. Summer colors and pictures of manual labor for the "Metisse", used to refresh farm workers during the harvest season. A dark and constructivist style for the "Potiche", a modern version of the traditional stout brewed for Empress Catherine II of Russia's court.
December 25, 2011 | 1 Comment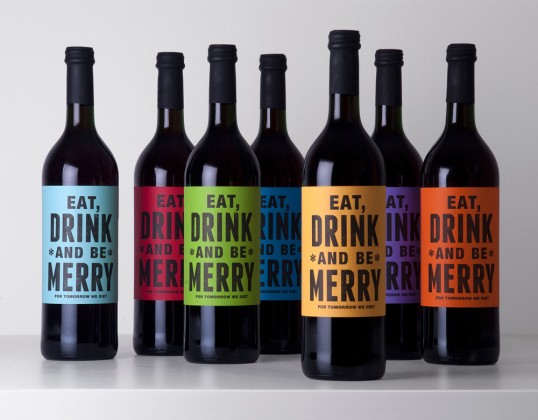 Designed by Buddy | Country: United Kingdom
Buddy created these festive mulled wine bottles to send to their clients and friends. A limited edition of 60 labels were hand printed, signed and numbered before being sent.
December 24, 2011 | 9 Comments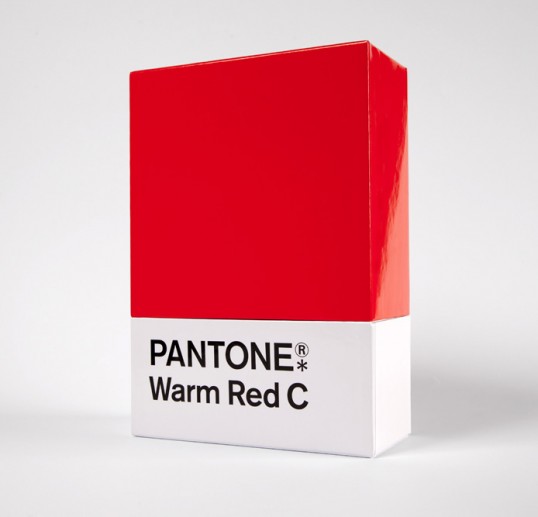 Designed by Designers Anonymous | Country: United Kingdom
"A Christmas gift given to clients, suppliers and friends.
The 'Warm red' Pantone chip becomes a gift box containing a bottle of 'warming' red mulled wine. The message printed on the bottle reads "Add a touch of colour to your cheeks this season, with a glass (or two) of mulled wine. Warmer wishes from Designers Anonymous."