June 7, 2012 | No Comments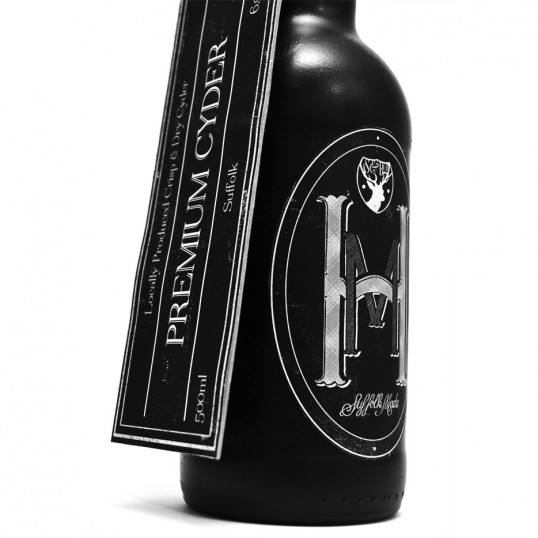 Designed by Benjamin Carr | Country: United Kingdom
"Part of a project to create a hamper set for vip parties themed on popular past times of Suffolk.
Whole Hamper kit to come soon!
The idea behind this pair was to create a universal label design, reminiscent of the engravings found on old British shotguns, and differentiate different drinks by the bottle and hang tag. Here are the first two examples."
May 28, 2012 | 1 Comment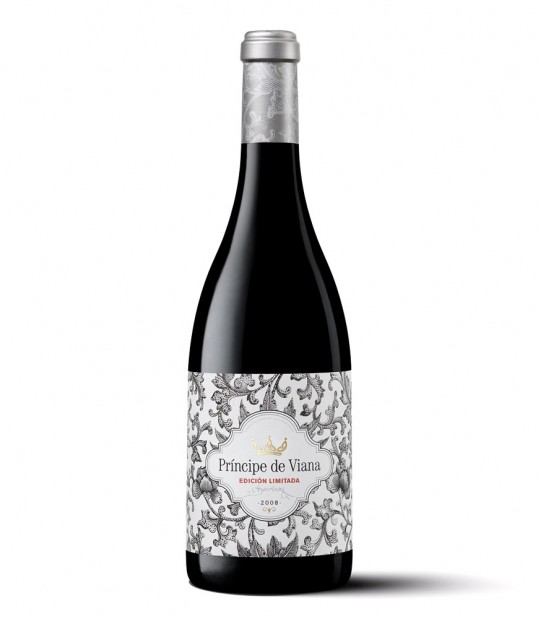 Designed by (calcco) | Country: Spain
"The development of this design is based on a fundamental premise: differentiation. The goal was to design a label which stands out from the competitors. There are three elements which revolve around the design of this Limited Edition: an organic decoration which is repeated as a pattern, a central vintage banner and a monochromatic scheme."
May 24, 2012 | 13 Comments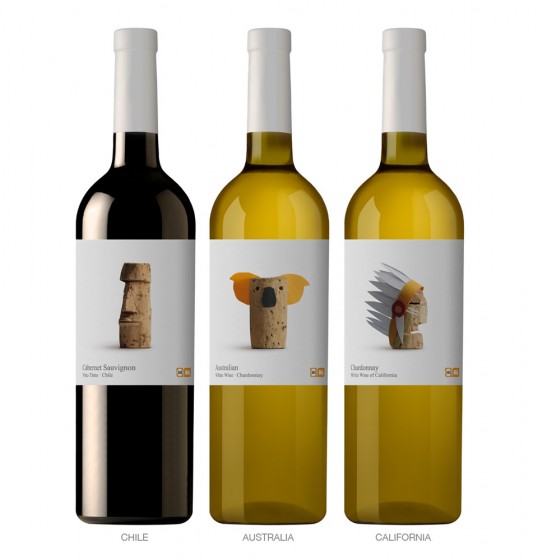 Designed by Lavernia & Cienfuegos | Country: Spain
"This is a range of wines that Belgian supermarket chain Delhaize offers within its own brand "365", which includes simple, everyday products at affordable prices. The cork is a sign of humility, an object of little value, often used as craft material, as a simple and easily manipulated element with which to play and create. The use of cork gives it the air of something simple, typical of an everyday product. The cap is the element that unifies and personalizes the whole range. The motif designed for each label refers to the country of origin."
May 22, 2012 | 4 Comments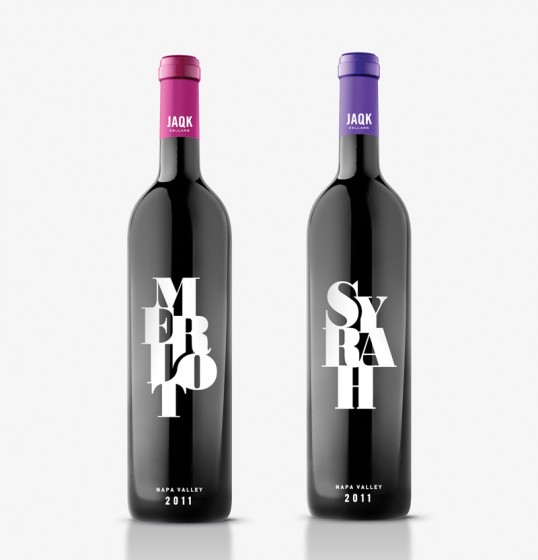 Designed by Viet Huynh | Country: United States
"The goal of this project is to redesign wine labels for the Napa Valley Collection of JAQK Cellars – a new wine company in the Bay Area, California. JAQK Cellars wines are known for their beautiful and simplistic illustrations of their labels. However, the visual approach for this project focuses more on typography. Simple yet elegant type treatment is the focal point of each label.They maintain the high class look of the brand and also help customers find the type of wines they're looking for at a glance."
May 21, 2012 | 2 Comments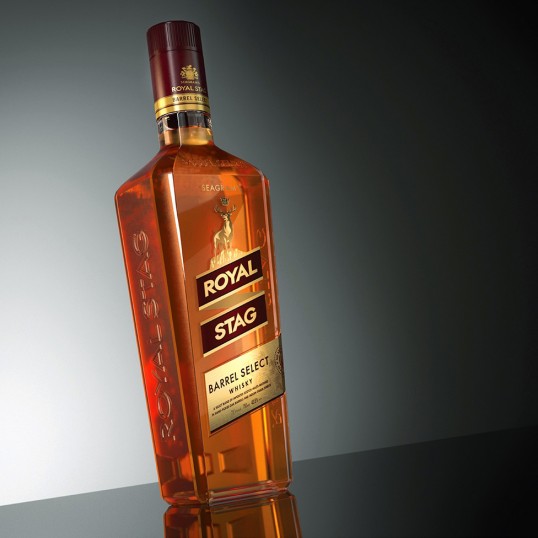 Designed by Cartils | Country: United Kingdom
"This new introduction is specifically for the highly dynamic market in India, where there was a gap for this more premium variant of the existing Royal Stag which already sells over 10 million cases annually."
May 16, 2012 | No Comments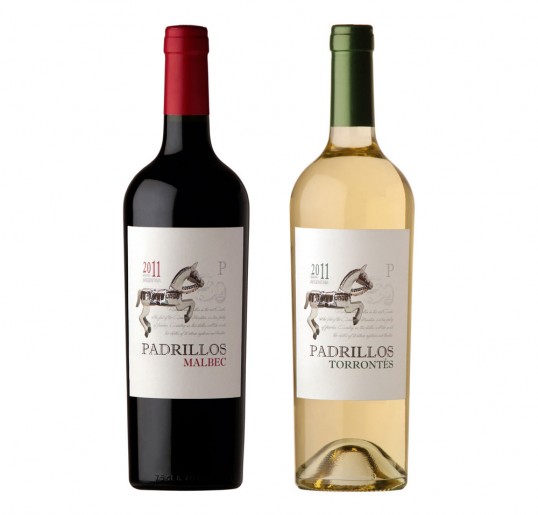 Designed by Diego Ballester | Country: Argentina
"Imagine a herd of wild stallions galloping over smooth, white hills, their black coats reflecting the light of the moon. This very image lived inside winemaker Ernesto Catena's mind, and kept his primal attachment to land and nature alive during his time as a university student. After years of travel, when Ernesto planted his vineyard in Mendoza, "Padrillos" was born. These intense wines express the primordial forces latent in our fertile land, and the wild spirit of Argentina's true varietals."
May 16, 2012 | 7 Comments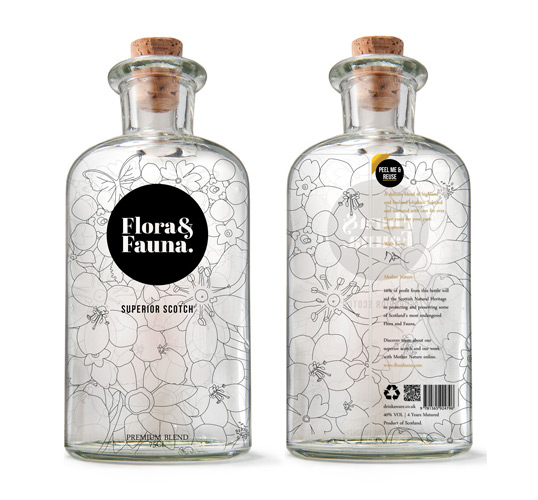 Designed by Dan Hinde | Country: United Kingdom
"D&AD challenged students to create a new brand of Scotch whisky, this included naming the brand, an identity design, packaging and a container. My response is Flora & Fauna, a Superior Scotch inspired by the Miracle of Mother Nature."
May 7, 2012 | 2 Comments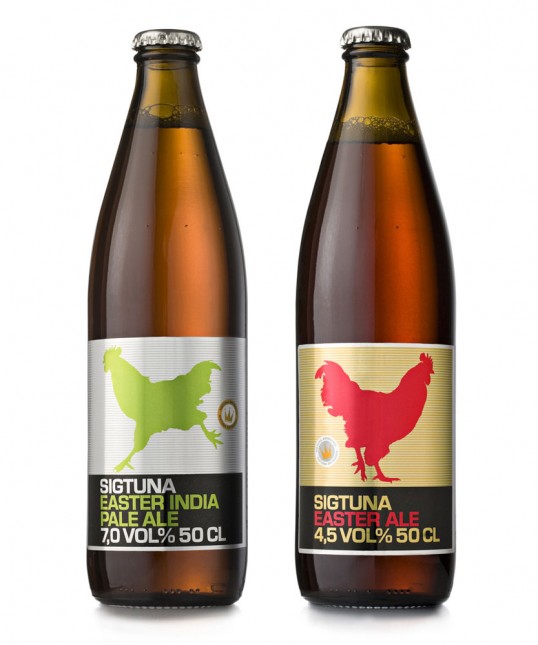 Designed by Morkman | Country: Sweden
"Sigtuna is a micro brewery in the city of Sigtuna, outside Stockholm. The brewery was founded in 2005 by a number of beer enthusiasts. The brewery has received nomerous awards for its beer and the success continues.
The new label design aims to highlight the premium image of the different beers. Today Sigtuna is sold both at the monopoly retailer "Systembolaget" and the finest restaurants"
May 3, 2012 | 1 Comment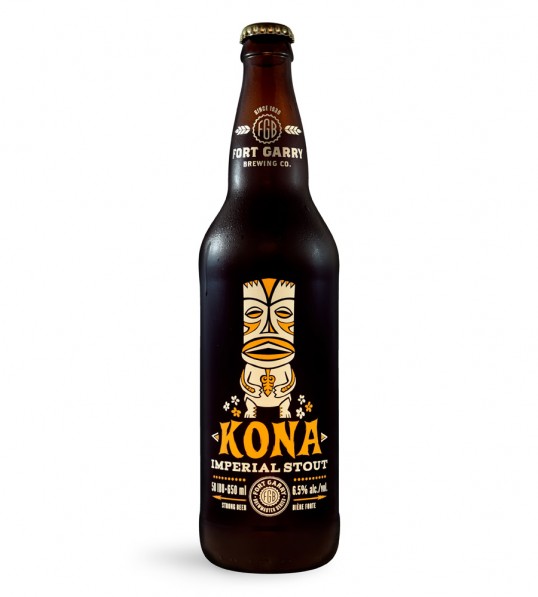 Designed by Atmosphere Design | Country: Canada
"We're branding a series of 650ml bottles for Fort Garry Brewing for their Brewmaster Series. Kona Imperial Stout is the second beer in this series.
All these beers are strong in character and we want that reflected in the label designs in a bold, catchy way. With the ACL painted bottle print process we like to keep designs simple and bold so one can pick up the entire message and feel of the product on a single glance and to cut through clutter on the store shelves."
May 1, 2012 | 1 Comment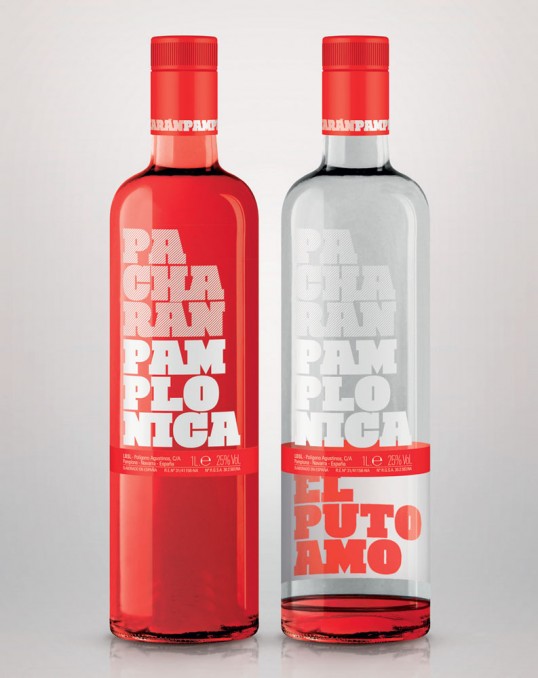 Designed by Contrabriefing | Country: Spain
"Licores Baines reinvents the traditional world of its most famous liquor with Pacharán Pamplonica, a new drink targeting young people that provides a visual challenge on finishing the bottle: the special proposal appears on the inside of the rear label, "El Puto Amo"."