February 21, 2012 | 1 Comment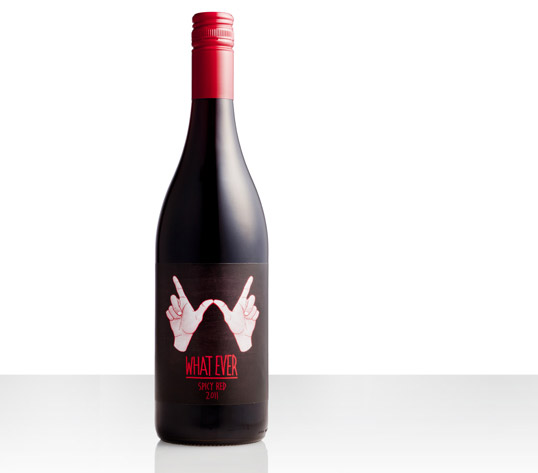 Designed by CIP Creative | Country: Australia
"What Ever is the wine Medhurst has positioned to be the "relaxed" wine. The message is clear, whatever you eat this summer, tapas, barbeque, Thai, or fresh picnic basket, What Ever is the wine to go with it, What Ever is spicy and fresh, no oaky aroma, chill it if you want, whatever…
The design neatly ties with the symbolic gesture of the "whatever" symbolism.
This is essentially the design brief CIP received from Medhurst Wines and it is potentially the best brief we received – ever!"
February 19, 2012 | No Comments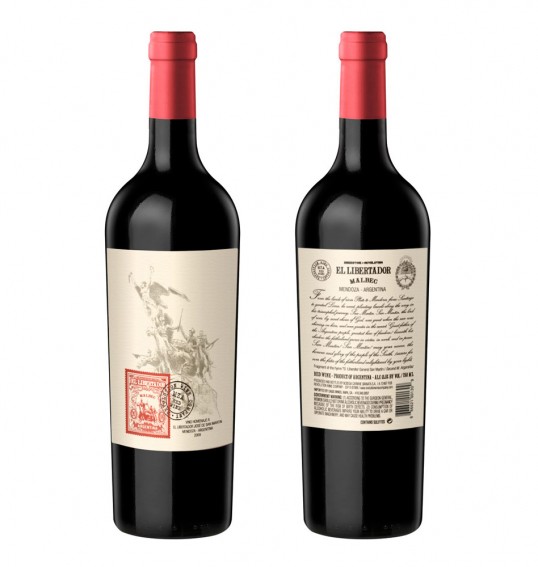 Designed by Diego Ballester | Country: Argentina
"Brand and design in homage of the Great Liberator José de San Martín. The design is inspired by the letters, post and communication of that time.
From the lands of river Plate to Mendoza, from Santiago to genteel Lima, he went, planting laurels along the way in his triumphal journey, San Martín. San Martín, the lord of war, by secret choice of God, was great when the sun was shining on him, and even greater in the sunset. Great father of the Argentine people, greatest hero of freedom! beneath his shadow the fatherland grows in virtue, in work, and in peace."
February 18, 2012 | 2 Comments
Designed by Studija Creata | Country: Lithuania
"The most popular vodka in Lithuania 'Lithuanian Vodka' amazes us all again with their extraordinary design. This time it is the gold-shining limited edition 'Lithuanian Vodka – Black Edition', which was introduced 2011 at the end of December. Lithuanian design agency Studija Creata was inspired by Lithuania's history and national heritage. Rhombus and herringbones, combined from little squares, are very common patterns in Lithuanian folk art. Although reference to these national motifs gained more modern forms – mysterious past reflections were transformed into modern art."
February 16, 2012 | 2 Comments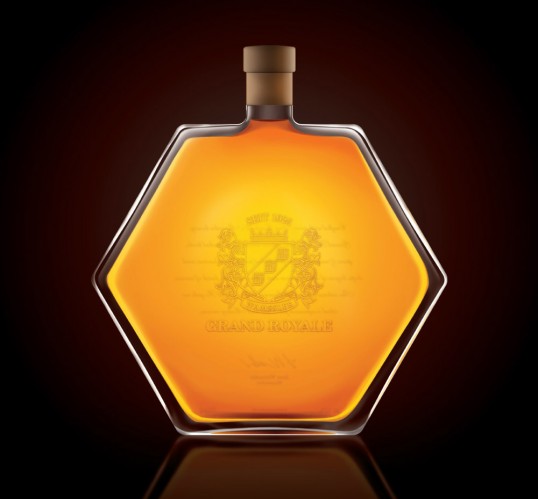 Designed by Boon How Low | Country: Malaysia
"This personal project is started because of my instant crush I had when I first had a sip of it.
Mead, also known as honey wine, is the first alcoholic beverage known to man. It is often known as an aphrodisiac drink as well as a preferred drink in the ancient Greece. Beside that, this historical beverage also had long been enjoyed in the medieval ages and featured in poetry, myths and folktales.
The packaging is designed with the intention to put it into the top-tier quality of mead, with an iconic status for the brand as well as the drink. As one of the main ingredients is honey, it makes a lot of sense to craft the bottle into a hexagonal shape, very much like the honeycomb. With simplicity and elegance in mind, I chose to have the logo etched on the front and the rest of the information printed on the back of the bottle."
February 14, 2012 | 3 Comments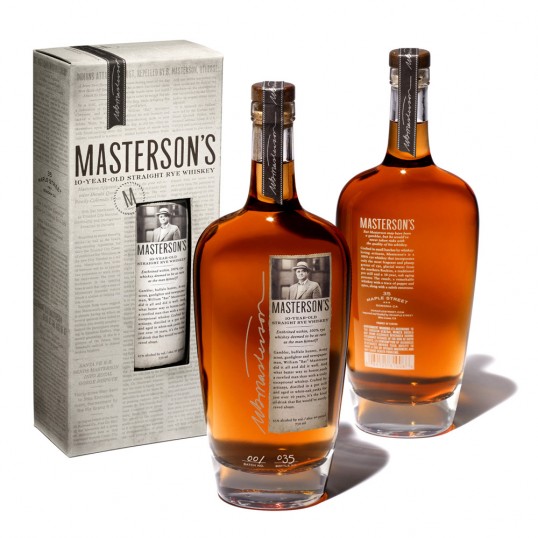 Designed by Studio 32 North | Country: United States
"Drawing inspiration from its namesake, the packaging is imbued with Bat Masterson's life and lore. The bottle has a strikingly graceful shoulder that's reminiscent of 19th century whiskey flasks, while the small front label lets the whiskey's glorious amber hue do most of the talking. Serving as a tribute to Masterson's days as a renowned journalist, the die-cut label resembles a clipped-out newspaper column, complete with torn edges like a real newspaper. The exterior box features a die-cut window, allowing the label to stand out-yet fit in seamlessly with newspaper articles printed over the surface of the box. The articles delve deeper into Masterson's life and were custom written in the distinctively verbose and dramatic turn-of-the-century tone."
February 13, 2012 | No Comments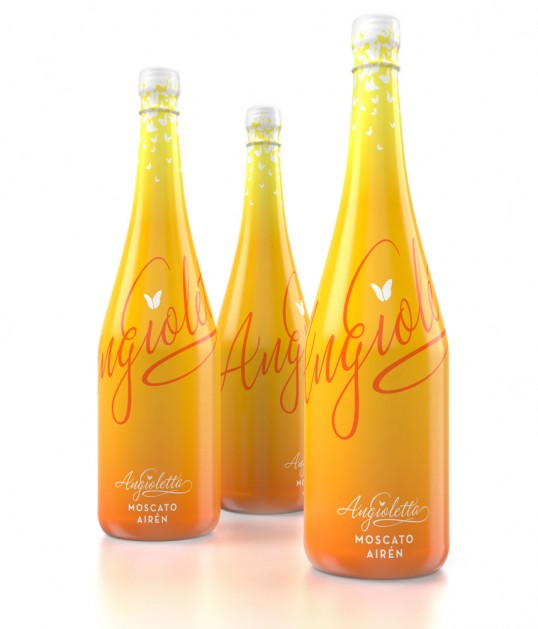 Designed by Kaleidoscope | Country: United States
"National importing company, Wein-Bauer, Inc., engaged Kaleidoscope to develop a simple and elegant packaging design for Angioletta, a sweet, "casual" white wine produced in Italy from a Spanish Moscato. Targeting outgoing, fun, adventurous young women, the packaging needed to be approachable, innocent and playful. The full body shrink label design delivers on its taste appeal but makes no mistake that this wine is for your cooler, not your cellar."
February 6, 2012 | 1 Comment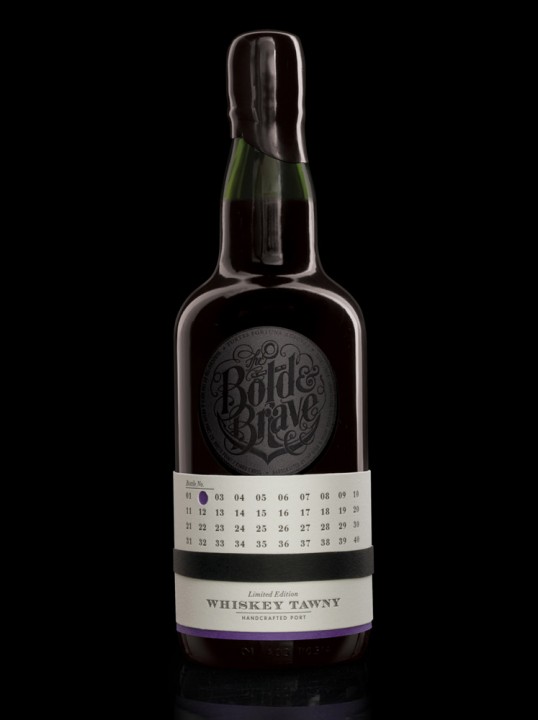 Designed by Boldinc | Country: Australia
"Boldinc's latest creation captures their craft and expertise with a limited edition Port collection designed in collaboration with illustrator Jeremy Lord and our friends at Bell River Estate.
February 5, 2012 | 6 Comments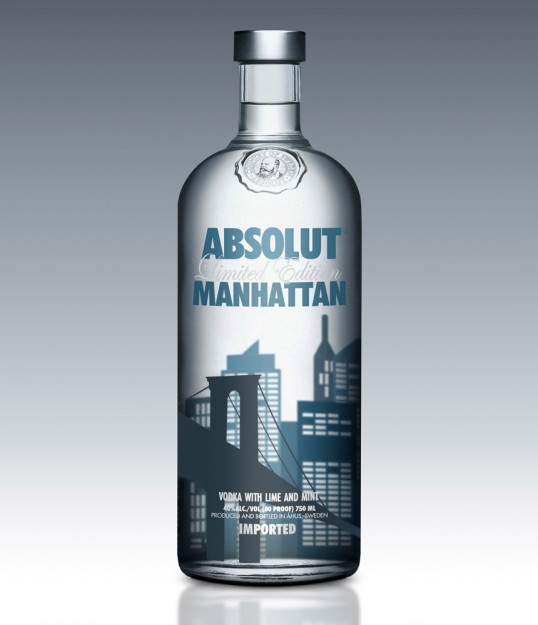 Designed by Philippe Bordonado | Country: Sweden
"Just for fun. Absolut Manhattan. Skyline on the opposite side of the bottle."
January 31, 2012 | 1 Comment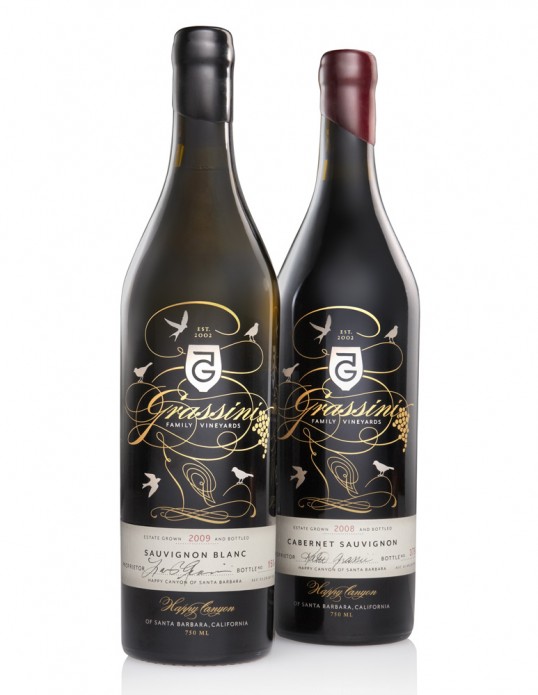 Designed by Duffy & Partners | Country: United States
"In 2002, the Grassini's established a family vineyard in the Happy Canyon of Santa Barbara, California. A simple crest with a ligature of the number 5 and the letter G was designed with inspiration from the five children. After several successful harvests, the family knew it was time to take the crest and build a more robust brand expression with Duffy & Partners—one that would more aptly reflect all that the vineyard and its harvests symbolized. Design components include metallic silk-screened bottles, individually signed and numbered labels and hand-dipped wax seals. The Grassini Family Vineyards striking new bottle design by Duffy & Partners is now on the market."
January 30, 2012 | No Comments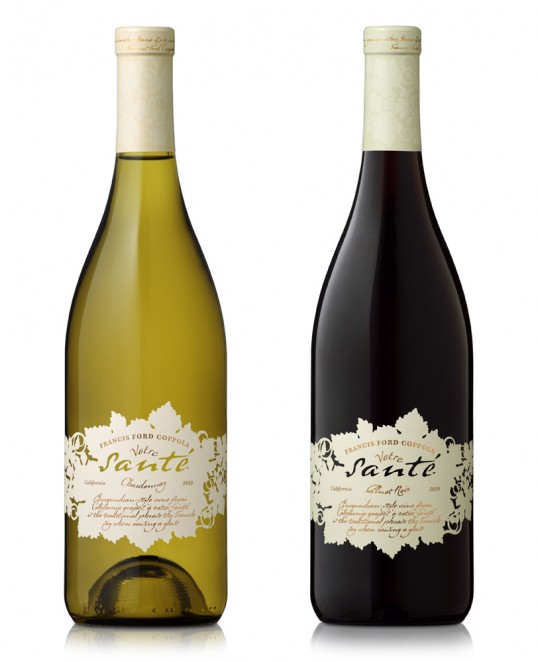 Designed by Stephen Faustina | Country: United States
"Votre Santé wines pay tribute to Francis Coppola's paternal grandmother, Maria Zasa, who would toast with the traditional French phrase, 'à votre santé,' each time she raised her glass. In her honor, Francis Ford Coppola.
Winery created a Chardonnay and Pinot Noir, France's two classic Burgundian varietals, in a delicate style that makes them perfect pleasures you can enjoy on any occasion."