December 23, 2011 | No Comments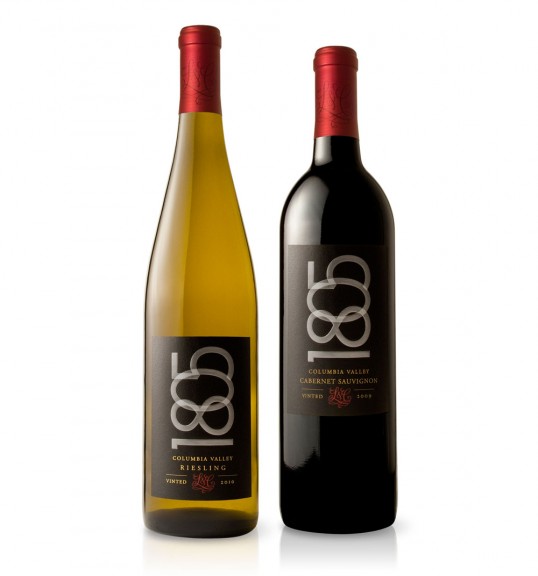 Designed by Voicebox | Country: United States
Rooted in the same spirit of discovery as celebrated explorers, Lewis & Clark – and named for the year they first discovered Washington's Columbia Valley – 1805 is an outstanding new wine from Washington's Columbia Valley.
Drawing on the region's rich heritage, the label design presents this significant date in a simple, elegant, yet contemporary manner, so as to connect with today's consumers. The overlapping silver foil numerals are distinctively staged on a rich matte black background punctuated by the hand-drawn L&C monogram, honoring the two noteworthy explorers. It is also featured proudly on the capsules.
Recently launched at retail, the design is consistently presented across four varietals, including both red and white wines, so as to help build recognition for this newly innovated brand.
December 22, 2011 | 3 Comments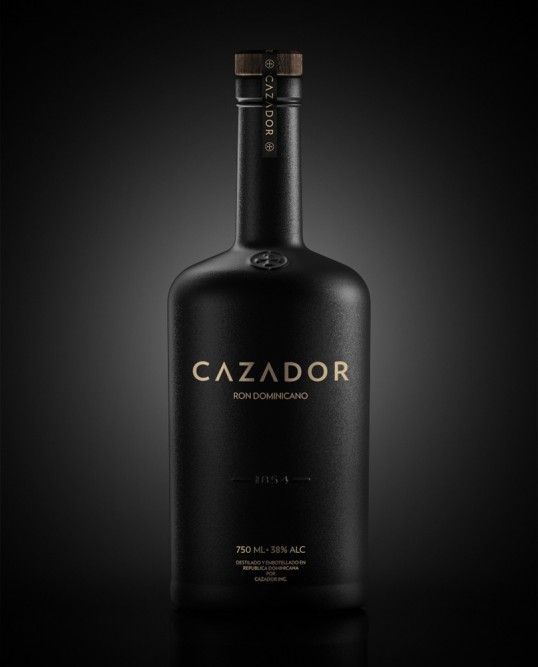 Designed by Damian Szews | Portland
"Cazador is a conceptual brand of rum. The project is a tribute to the long-standing tradition of producing the best rum in Dominican Republic.I tried to capture the essence of the Dominican spirit in this bottle. I worked on the naming, logotype, bottle design and label. It has been an absolute pleasure to work on this project."
December 20, 2011 | 5 Comments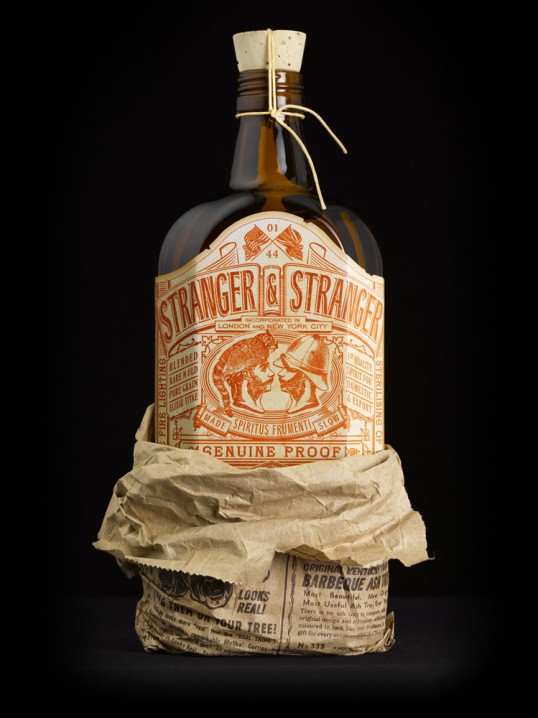 Designed by Stranger & Stranger | Country: United Kingdom
For this year's holiday bottle, and as a contrast to last year's, Stranger & Stranger have gone lo-fi. Their writer had a load of fun with all the of copy throughout and also wrote all of the Christmas ads on the bag. We can't wait to get our hands on the real thing.
December 18, 2011 | No Comments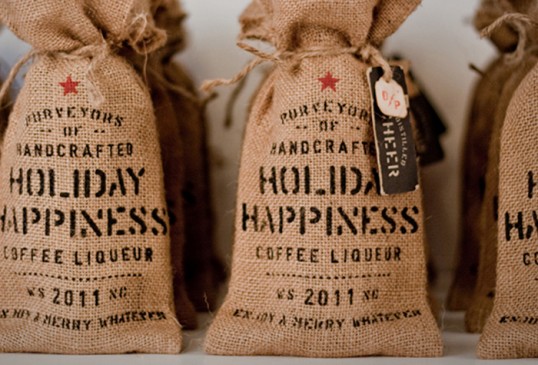 Designed by Shane Cranford | Country: United States
"Device Printshop is a public access letterpress and screen printing studio located in The Wherehouse, home of Krankies Coffee in Winston-Salem, NC. This year as a holiday gift coffee liqueur was handmade using local coffee and moonshine from our friends at Krankies Roasters and Piedmont Distillers. The packaging for the concept was inspired by the burlap bags used for shipping unroasted beans. The bags were screen printed using a unique blend of thickened coffee and dye. Hang tags were letterpress printed and stamped."
December 13, 2011 | 2 Comments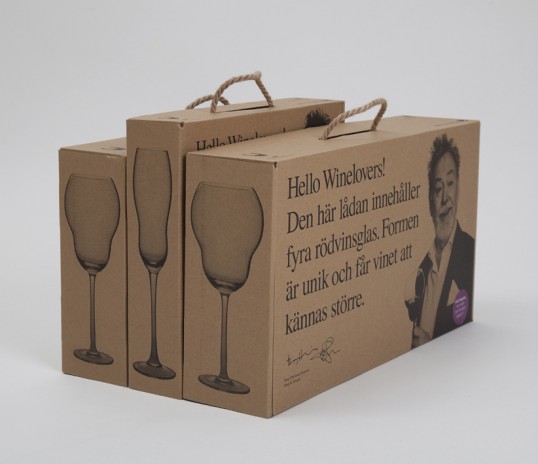 Designed by Sturm & Drang | Country: Sweden
"Hello Winelovers! This box contains 4 glasses for red wine (white wine/champagne). The shape is unique and makes the wine feel bigger.
The man on the front of the package is a famous Swedish wine connoisseur called Bengt Frithiofsson. He is known for his passionate and personal attitude towards wine and he often starts his TV shows by saying "Hello Winelovers". The glasses is a collaboration between him, an industrial designer and a swedish glass company; SEA glasbruk. Our solution was to make the famous Bengt Frithiofsson the "cover-boy" of the package and to let him tell the interesting story of the unique design of the glasses, both on the front and on the backside. The rough brown box with its rope handle is inspired by cases for wine bottles."
December 1, 2011 | 4 Comments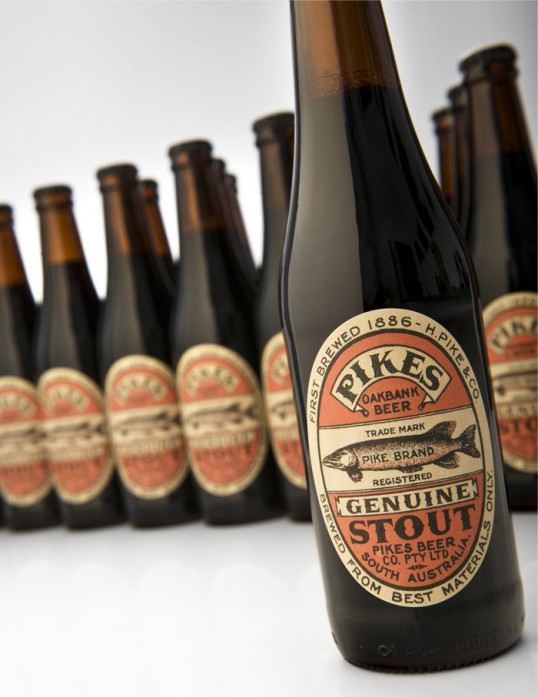 Designed by Black Squid Design | Country: Australia
"The Pikes Stout label is to reflect one of the original Pikes beer labels – traditional handcrafted genuine stout."
November 28, 2011 | 4 Comments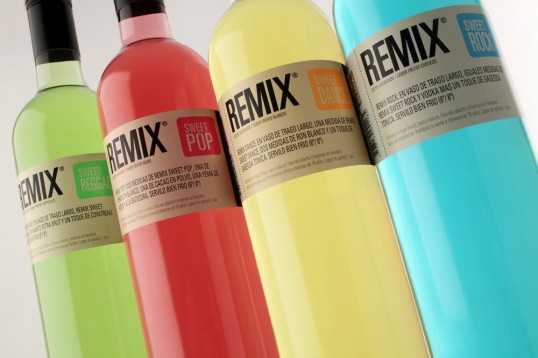 Designed by Guillo Milia | Country: Argentina
The label design for Remix is inspired by an entry ticket to a concert or music festival. Both the target and the end consumers are closely related to this world, for this reason we named each flavour based on a particular musical style.
November 24, 2011 | 4 Comments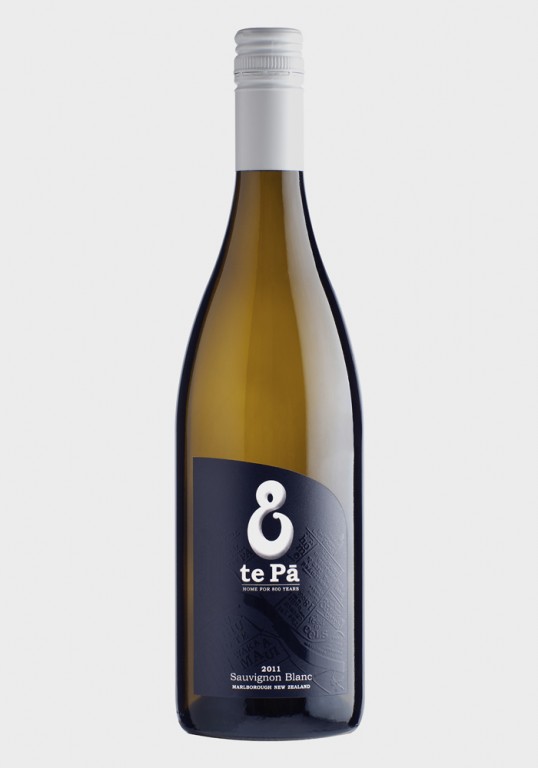 Designed by Neogine Design | Country: New Zealand
"Our latest wine branding project, Te Pa for Montford wines. A Blenheim winemaker with a rich history. Based at the Wairau Bar, the oldest inhabited piece of land in Aotearoa, the ancestors of the McDonald family have lived on this land since 1350. The branding captures this rich history a well as their love of the land and the life it provides. The first piece of material to be rolled out are the wine labels, with website and photography to come. If you look closely you can see the stories from the land captured in the typographic map, which is overglossed on the label."
November 23, 2011 | 4 Comments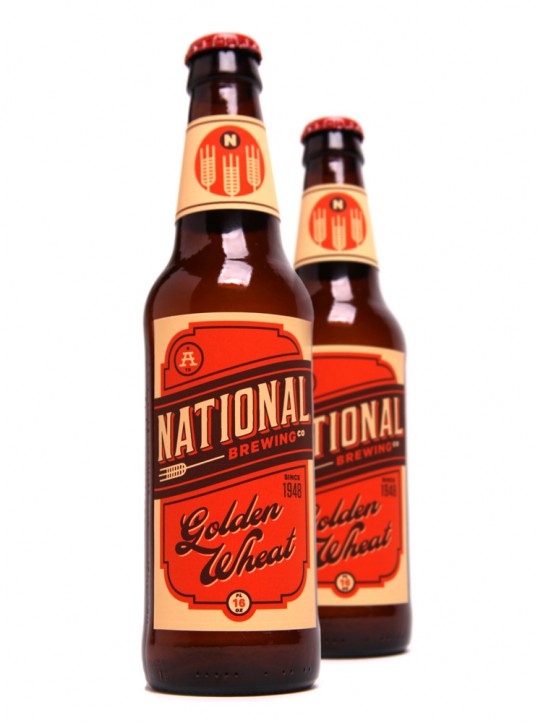 Designed by Bryan Couchman Country: United States
"National Brewing Company is a self initiated project created for my portfolio. I mixed contemporary and vintage elements to create a timeless and relevant label. The Golden Wheat brew establishes a brand language that is flexible enough to be applied to future brews."
November 23, 2011 | 3 Comments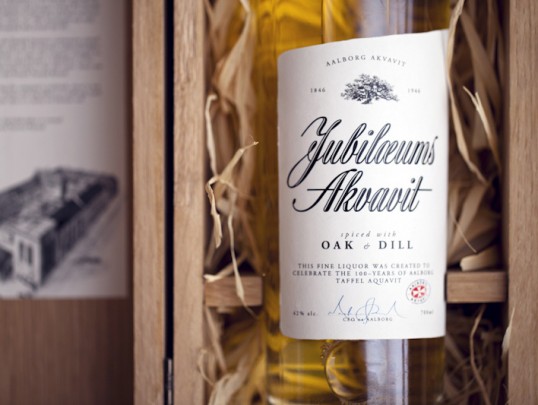 Designed by Nicolaj Henriksen, Thorbjørn Gudnason, Christina Stougaard & Casper Holden | Country: Denmark
"A fictional school project redesigning Aalborg Jubilæums Akvavit. This product is a celebration of the 100 year anniversary of Aalborg Taffel Akvavit, 1846. Our intention with the redesign was to reach a younger target group, while still having the elderly consumers in mind.
We have made a new label for the new bottle, but kept the current traditional logotype. One of things that is recognizable with this liquor is it's taste of oak, which we chose to highlight.
The gift packaging is handcrafted in oak, will be more expensive than just the bottle, and will be a preferable luxury choice as an anniversary present."