February 14, 2012 | 3 Comments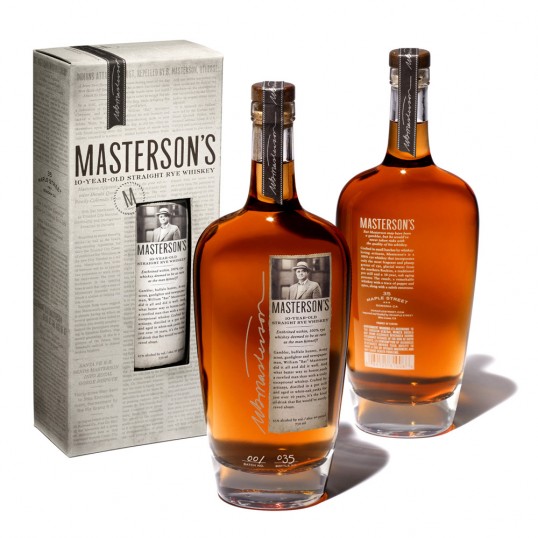 Designed by Studio 32 North | Country: United States
"Drawing inspiration from its namesake, the packaging is imbued with Bat Masterson's life and lore. The bottle has a strikingly graceful shoulder that's reminiscent of 19th century whiskey flasks, while the small front label lets the whiskey's glorious amber hue do most of the talking. Serving as a tribute to Masterson's days as a renowned journalist, the die-cut label resembles a clipped-out newspaper column, complete with torn edges like a real newspaper. The exterior box features a die-cut window, allowing the label to stand out-yet fit in seamlessly with newspaper articles printed over the surface of the box. The articles delve deeper into Masterson's life and were custom written in the distinctively verbose and dramatic turn-of-the-century tone."
February 13, 2012 | No Comments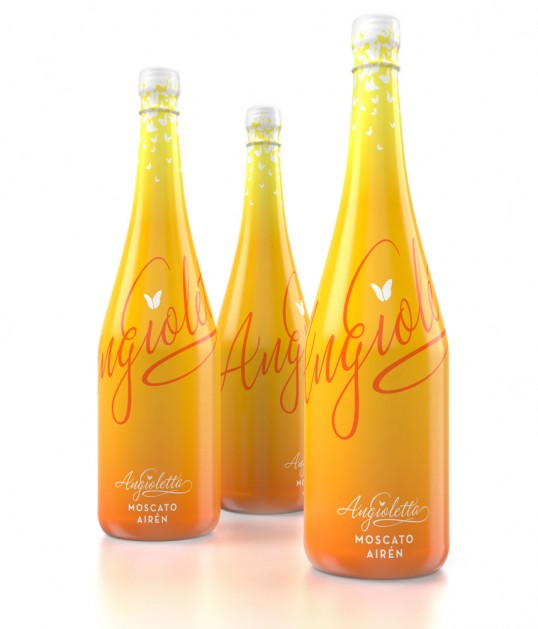 Designed by Kaleidoscope | Country: United States
"National importing company, Wein-Bauer, Inc., engaged Kaleidoscope to develop a simple and elegant packaging design for Angioletta, a sweet, "casual" white wine produced in Italy from a Spanish Moscato. Targeting outgoing, fun, adventurous young women, the packaging needed to be approachable, innocent and playful. The full body shrink label design delivers on its taste appeal but makes no mistake that this wine is for your cooler, not your cellar."
February 6, 2012 | 1 Comment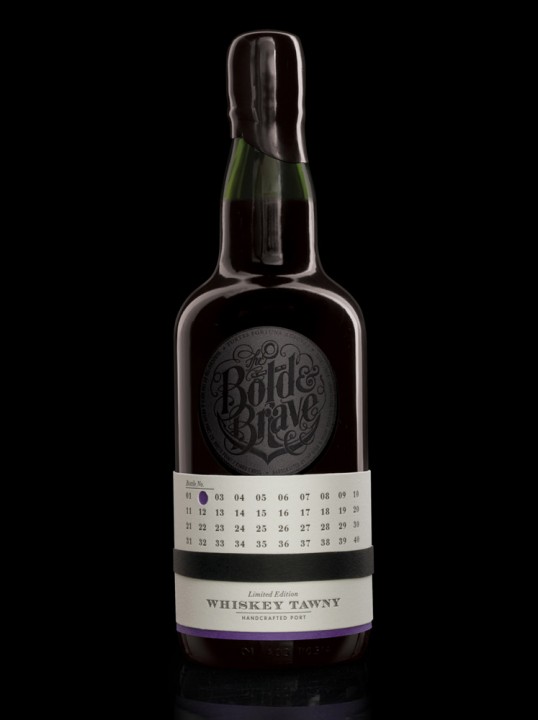 Designed by Boldinc | Country: Australia
"Boldinc's latest creation captures their craft and expertise with a limited edition Port collection designed in collaboration with illustrator Jeremy Lord and our friends at Bell River Estate.
February 5, 2012 | 6 Comments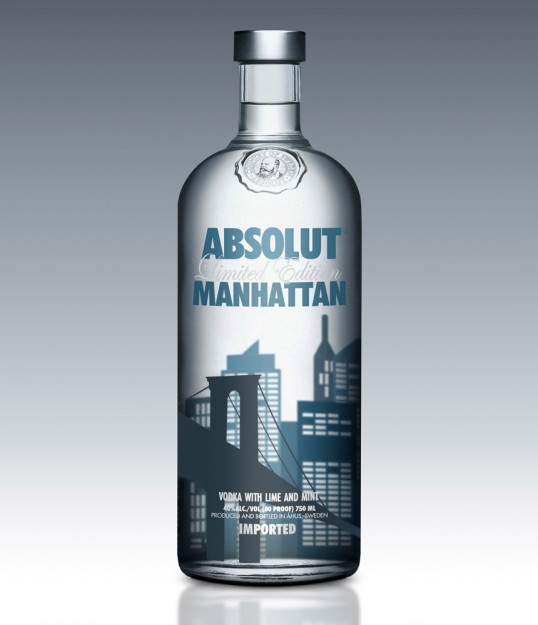 Designed by Philippe Bordonado | Country: Sweden
"Just for fun. Absolut Manhattan. Skyline on the opposite side of the bottle."
January 31, 2012 | 1 Comment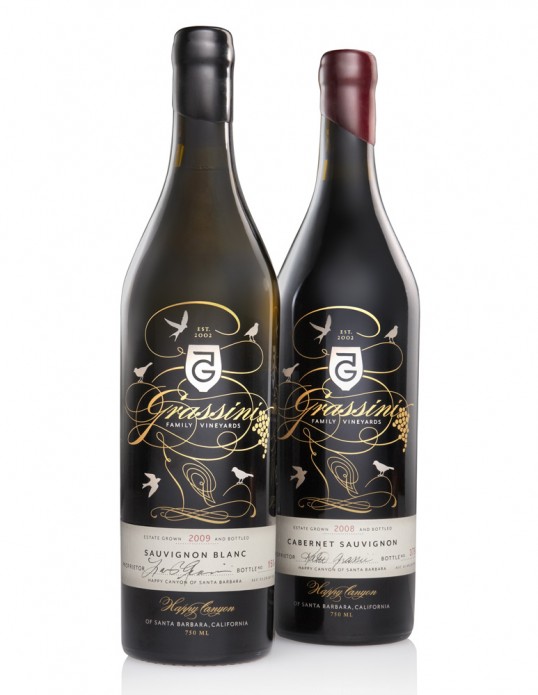 Designed by Duffy & Partners | Country: United States
"In 2002, the Grassini's established a family vineyard in the Happy Canyon of Santa Barbara, California. A simple crest with a ligature of the number 5 and the letter G was designed with inspiration from the five children. After several successful harvests, the family knew it was time to take the crest and build a more robust brand expression with Duffy & Partners—one that would more aptly reflect all that the vineyard and its harvests symbolized. Design components include metallic silk-screened bottles, individually signed and numbered labels and hand-dipped wax seals. The Grassini Family Vineyards striking new bottle design by Duffy & Partners is now on the market."
January 30, 2012 | No Comments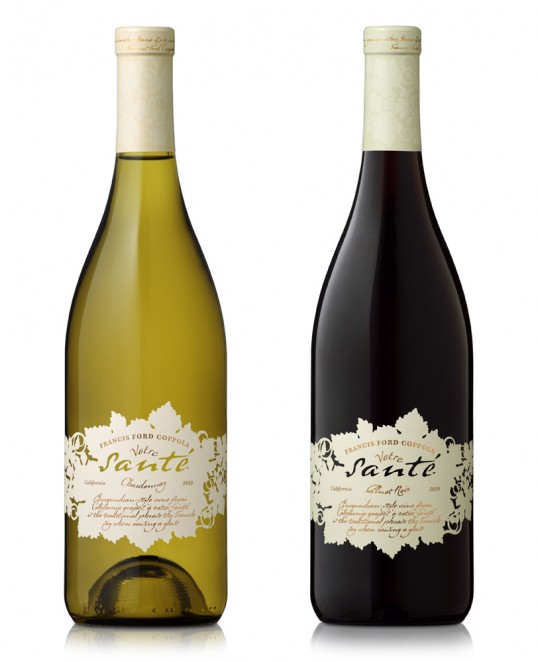 Designed by Stephen Faustina | Country: United States
"Votre Santé wines pay tribute to Francis Coppola's paternal grandmother, Maria Zasa, who would toast with the traditional French phrase, 'à votre santé,' each time she raised her glass. In her honor, Francis Ford Coppola.
Winery created a Chardonnay and Pinot Noir, France's two classic Burgundian varietals, in a delicate style that makes them perfect pleasures you can enjoy on any occasion."
January 29, 2012 | 4 Comments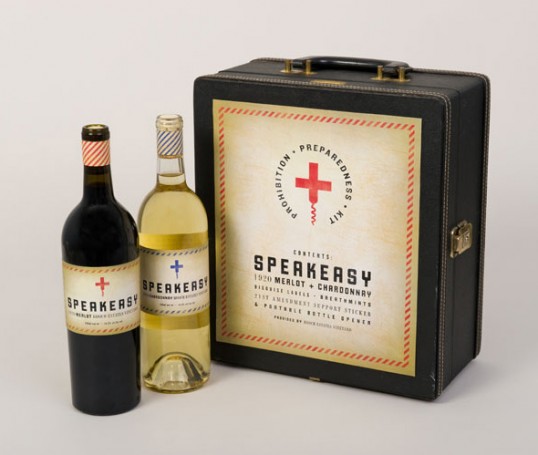 Designed by Nick Dunlap | Country: United States
"This project is a 1920s inspired wine from a vineyard near Chicago, packaged in a Prohibition Preparedness Kit. The kit contains items such as breathmints, disguise labels and corkscrew. But more importantly, the kit comes with Hooch Estate Vineyard's Merlot and Chardonnay."
January 26, 2012 | 2 Comments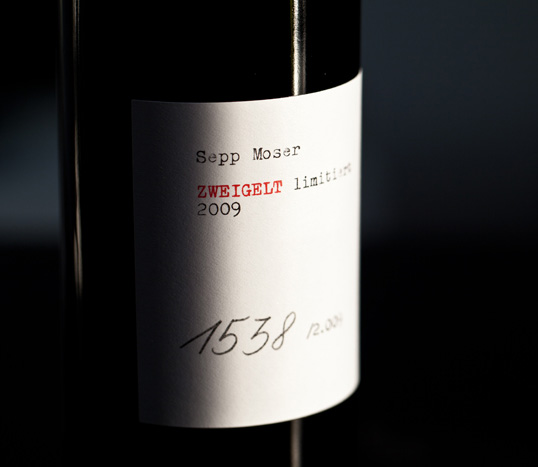 Designed by Hans Renzler | Country: Austria
"Hand-crafted label design typed out with an old typewriter and numbered by the wine maker."
January 25, 2012 | 3 Comments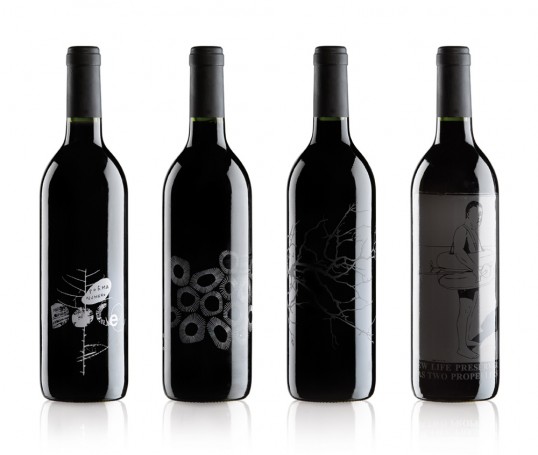 Designed by Estudio Mllongo | Country: Spain
A special limited edition Cabernet Sauvignon by Valencia's Estudio Mllongo.
January 24, 2012 | 4 Comments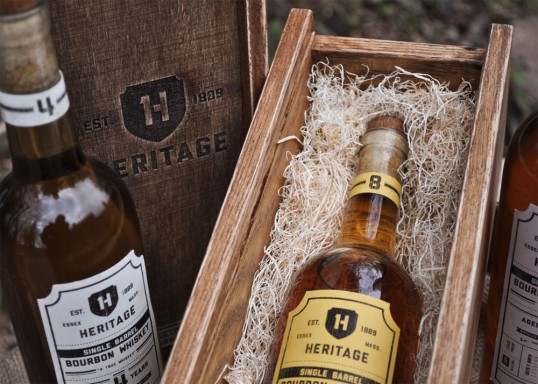 Designed by Katelyn Peissig | Country: United States
"Heritage is a brand of single barrel bourbon whiskey who's packaging reflects the age-old process of true whisky making. The creation of Heritage Single Barrel Bourbon Whiskey starts out with natural spring water and American born corn that is placed in a copper still to be distilled. From there its placed in charred oak barrels to age and gain color and flavor from the wood. Once the barrels have aged, the Bourbon whiskey is hand bottled and packaged for the consumer's drinking pleasure.