May 28, 2011 | 2 Comments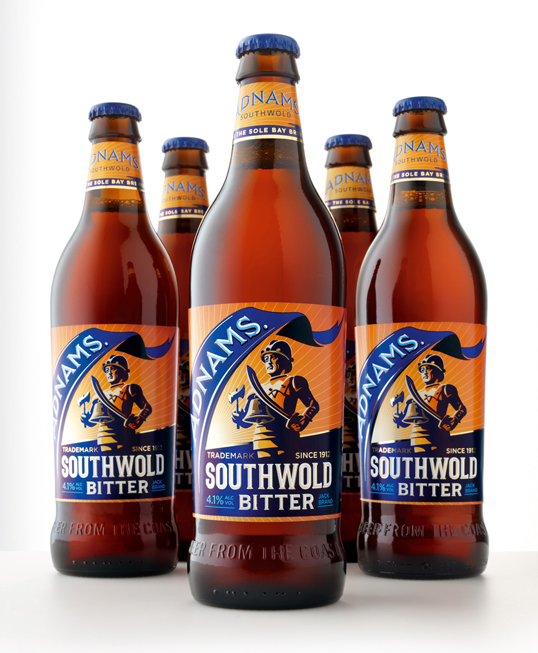 Designed by CookChick Design | Country: United Kingdom
"CookChick Design has re-designed Adnams no.1 real ale brand. The re-design covers pump clips and take home packaging along with other launch & POS items.
Following the succesful re-design of Adnams Broadside last year and as part of an on going programme, CookChick has been tasked with enhancing the unique character and stories behind each of the brands in the Adnams beer portfolio.
The 'Southwold Jack' has been evolved as the brand icon for Southwold Bitter. It is an icon that has been associated with Adnams for almost 100 years. A statue synonymous with the town since 1400 can still be found today in the heart of the town 'protecting' the brewery."
May 27, 2011 | 4 Comments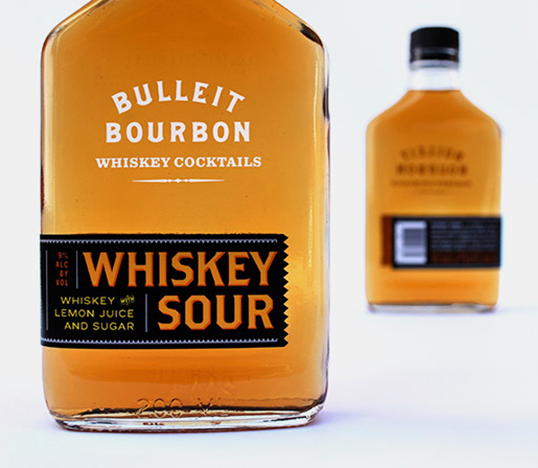 Designed by Nathan Godding | Country: United States
"I created a line of ready to drink whiskey sours from Bulleit Bourbon. I also designed a jug of non-alcoholic sour mix to compliment this new brand extension. I used elements from the original Bulleit packaging such as a wrap-around label and decorative borders to aid in brand recognition, while eclectic typography references the rich history of bourbon whiskey… but with a modern twist."
May 27, 2011 | No Comments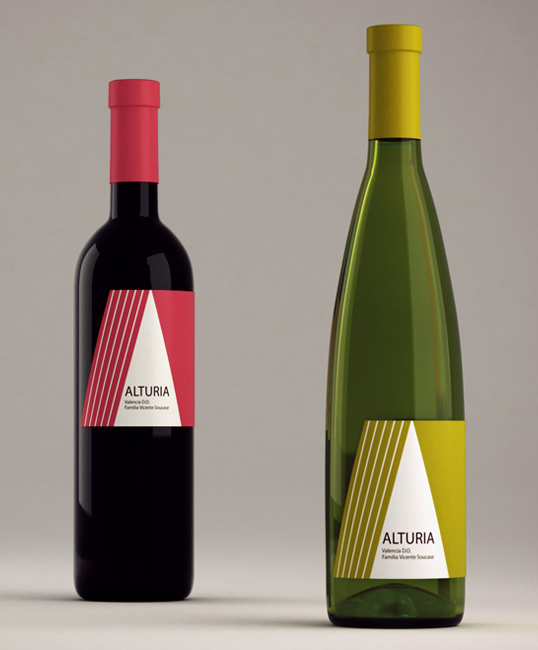 Designed by Menta | Country: Spain
"Alturia, from Alturia Wineries, is a white wine which focuses on native white varieties from Valencia.
The approach with which we designed this label was the rediscovery of the traditional Valencian 'barracas' (traditional houses of the Valencian truck garden), from a contemporary point of view.
May 26, 2011 | 2 Comments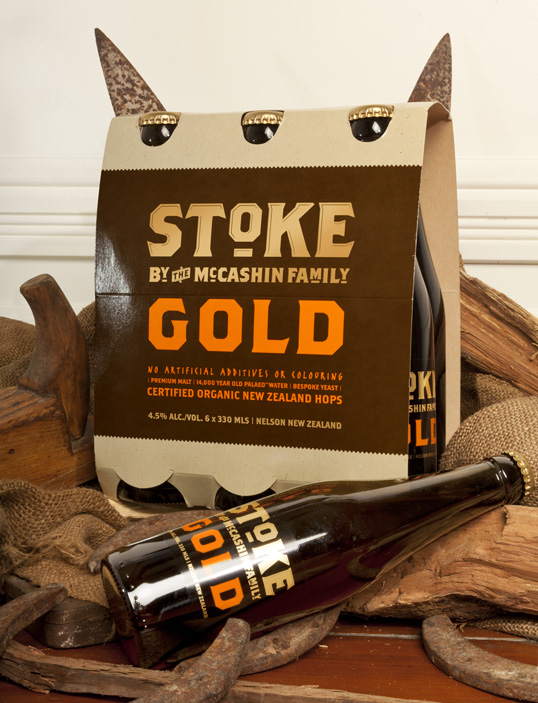 Designed by Supply | Country: New Zealand
"McCashin's Brewery was born in 1980 when hotelier and former All-Black Terry McCashin and his wife, Bev, bought the Rochdale Cider Factory in the small upper-South Island city of Nelson New Zealand. They had a plan to brew a distinctive, high-quality beer, McCashin's Brewery soon became the most successful independent microbrewery in the country.
Its award-winning 100% naturally-brewed beer revolutionised the way beer was produced. and won the hearts and taste buds of the nation.
Now the next generation of McCashin's have carried on the tradition in this historic brewery, and created New Zealand's newest locally produced premium craft beer, Stoke.
This premium beer is batched brewed and tank conditioned for over 3 weeks. Using Nelson's famous organic hops, premium malt, bespoke yeast, contains no artificial additives or coloring, and to top it off 14,000 year old pure Palaeo water. The entire process from brewing to bottling happens on the site at Stoke.
May 23, 2011 | 2 Comments
May 23, 2011 | 1 Comment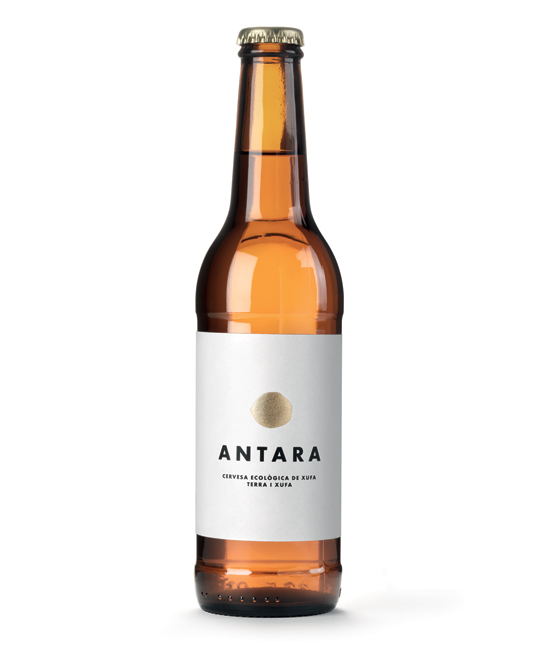 Designed by Dídac Ballester | Country: Spain
Ecological tiger nuts beer label.
May 21, 2011 | 2 Comments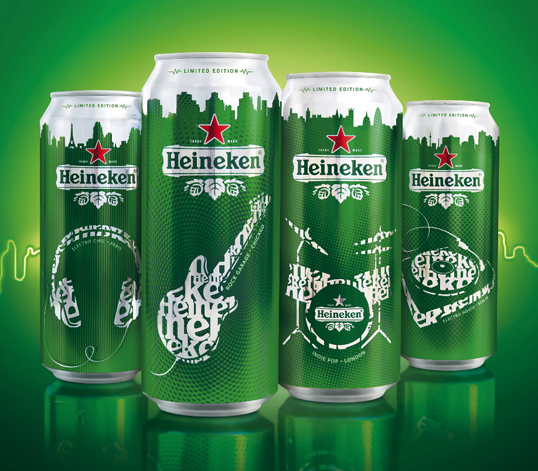 Designed by Raison Pure | Country: France
"Raison Pure developed a special edition range  for Heineken as the central pillar of  "join the green line" concept, events, concerts etc.
The challenge was to create an appealing brand experience for Heineken via a 360° music activation programme.
Raison Pure Paris designed a series of 4 stylish & energetic cans; each instrument is connected to an iconic capital city, and delivers a unique Heineken vibe.
The fresh graphic vocabulary combine with fine renderings, to compose a memorable Heineken hit."
May 19, 2011 | 12 Comments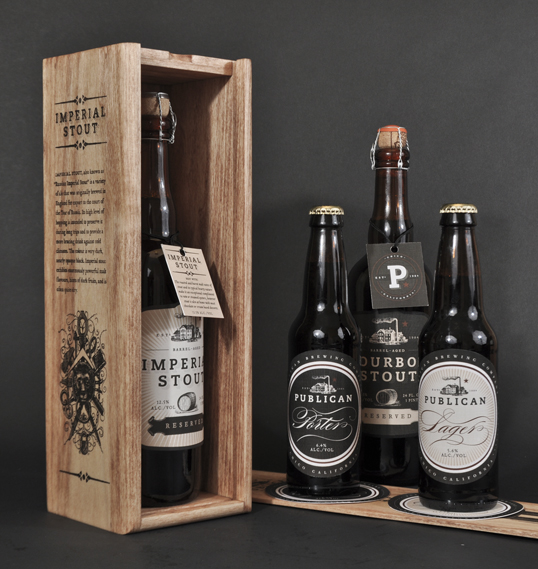 Designed by Daniel Rodriguez | Country: United States
May 19, 2011 | 2 Comments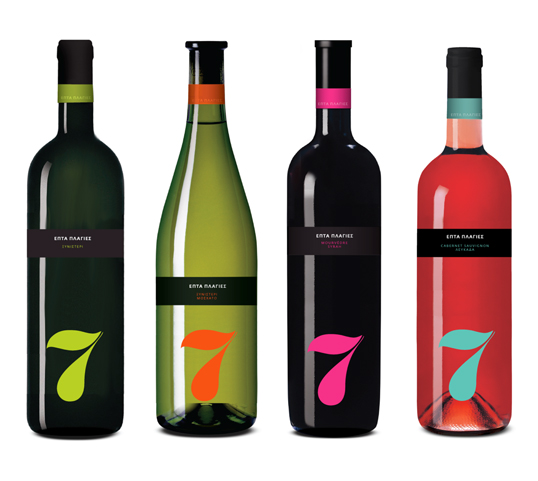 Designed by Redfish | Country: Greece
"We designed this new wine family, for Photos Photiades Winery in Cyprus. Named 7 plagies (7 hill sides) after the 7 hill sides that exist in the territories, and the number 7 that according to the Pythagoreans is the perfect number because it is the sum of 3 and 4 (triangle and square)"
May 18, 2011 | 2 Comments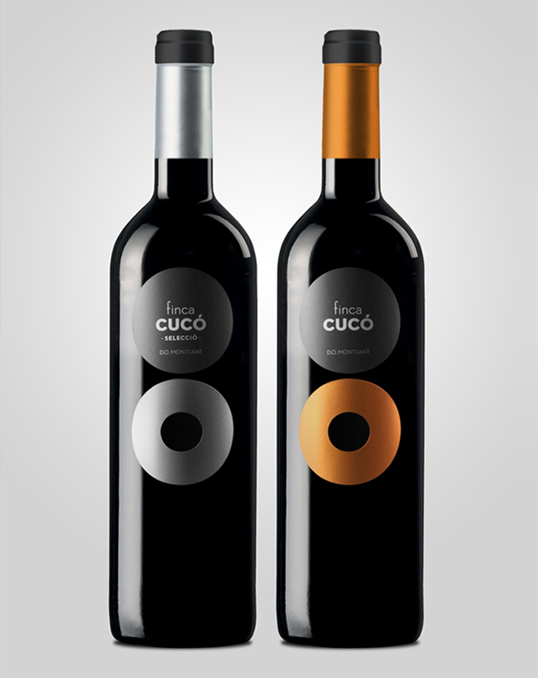 Designed by Atipus | Country: Spain
"The "cucó" is an architectural piece typical of the Priorat region. It is a stone cottage with a small entrance (in the form of an "o"), located on the cultivated land. This cottage was used  as a refuge in bad weather, and also as a place to rest when the farmer have to travel between their lands.
The graphic of the wine was born as a synthesis of the "cucó" looking for a strong and attractive image, for a wine that goes to a public who love´s wine. They seek for a good value for money, but also an exclusive design for the bottle."