January 25, 2012 | 3 Comments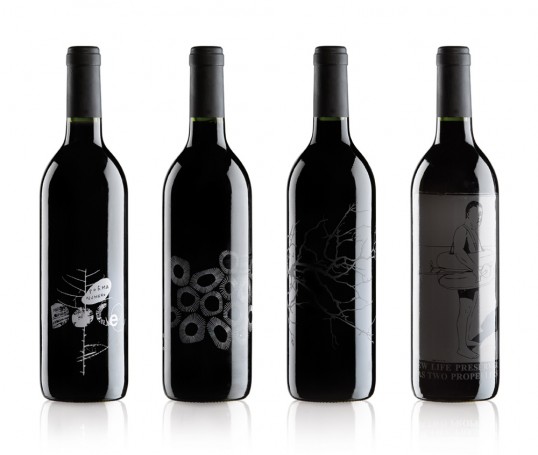 Designed by Estudio Mllongo | Country: Spain
A special limited edition Cabernet Sauvignon by Valencia's Estudio Mllongo.
January 24, 2012 | 4 Comments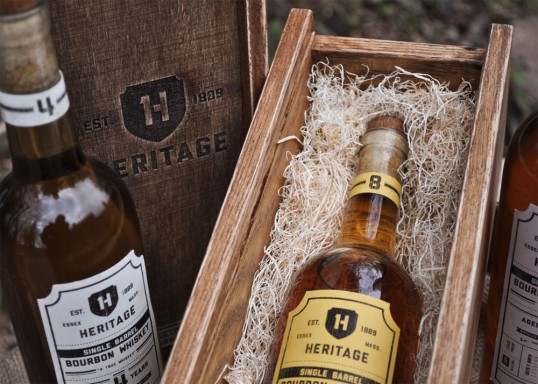 Designed by Katelyn Peissig | Country: United States
"Heritage is a brand of single barrel bourbon whiskey who's packaging reflects the age-old process of true whisky making. The creation of Heritage Single Barrel Bourbon Whiskey starts out with natural spring water and American born corn that is placed in a copper still to be distilled. From there its placed in charred oak barrels to age and gain color and flavor from the wood. Once the barrels have aged, the Bourbon whiskey is hand bottled and packaged for the consumer's drinking pleasure.
January 18, 2012 | 4 Comments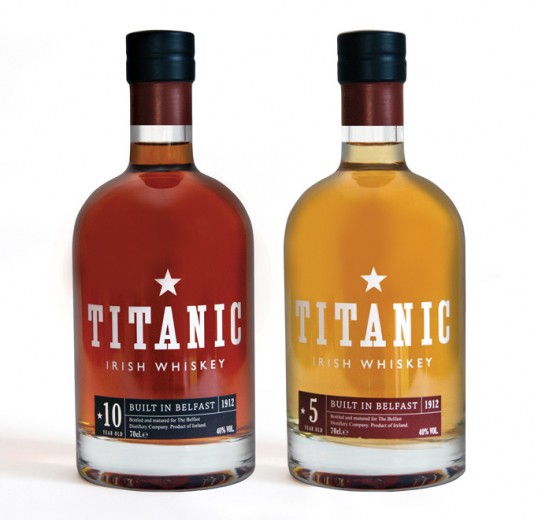 Designed by Adam Crane | Country: Ireland
"On the shores of Belfast Lough, we still recall the ship – builders and distillery workers who built legends of steel and bottled the heavens. And though the sound of rivets binding steel on steel is now a memory, the faint scent of aging whiskey barrels still fills the air. This perfectly matured whiskey honours those past generations, those men of steel, and serves as the perfect link between their shared endeavour and unique spirit of friendship that bound them. To truly know Belfast is to share a measure of Titanic."
January 18, 2012 | 1 Comment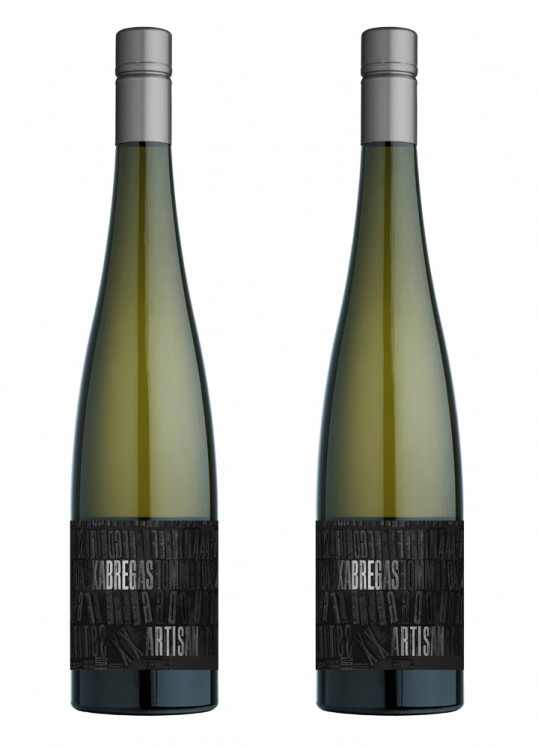 Designed by Public Creative | Country: Australia
"Artisan is a new range of wines from Xabregas Estate located in the beautiful South West of Australia. The wine itself is lovingly handcrafted and at the same time very contemporary in style. Our aim was to create a package that celebrated these two characteristics."
January 16, 2012 | 7 Comments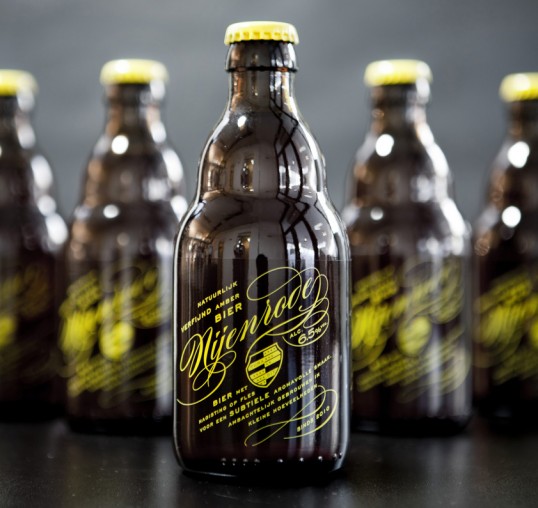 Designed by Redthumb | Country: The Netherlands
"A hand-crafted beer brewed in small batches in The Netherlands, Nijenrode is a much loved local secret amongst graduates from the Nijenrode University. Redthumb was asked to create a powerful brand identity and label that reflected the elite status of Nijenrode (without taking itself too seriously), yet was down-to-earth, and simple to produce. The label is single colour, making it straightforward and pure, and also providing the brand it's own identity colour."
January 14, 2012 | 2 Comments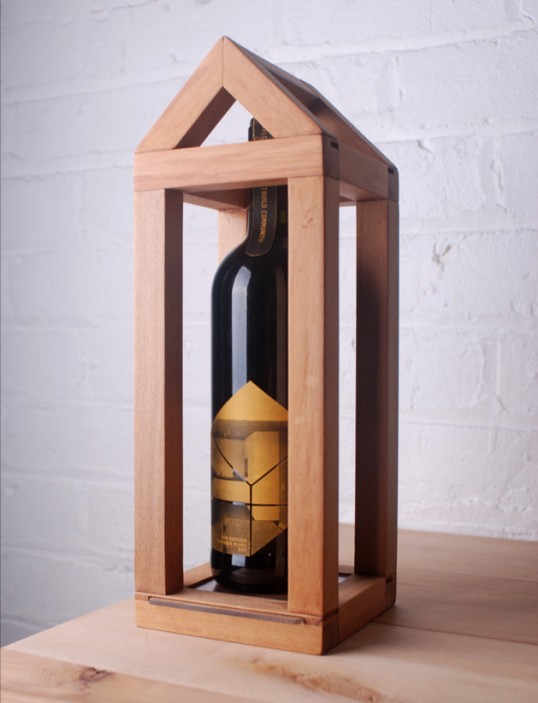 Designed by Jonti Griffin | Country: New Zealand
"Artbuild was created as an alternative to the current "kit set homes" which offer standard off the shelf homes at limitless numbers. I have created a clean, modern brand identity for my final year project which includes print, packaging and furniture design. Artbuild treats life itself as the ultimate artwork, and the home as its frame. A place where everything comes together to rest, grow and inspire."
January 13, 2012 | 9 Comments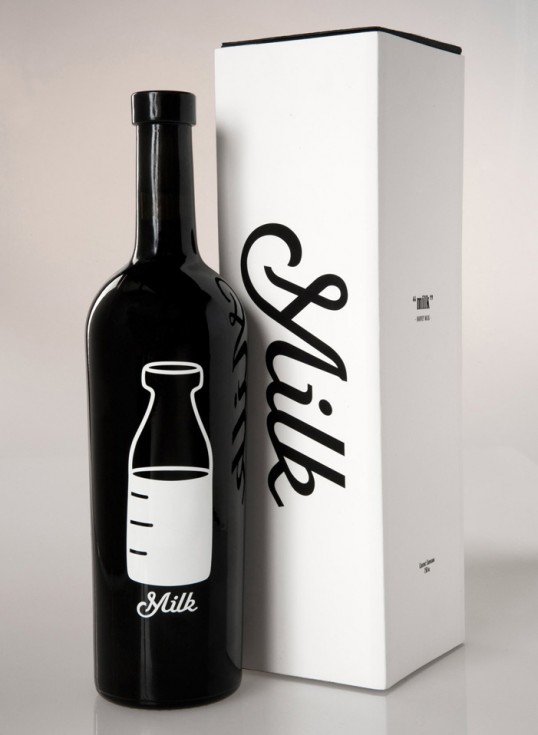 Designed by Emily Hale | Country: United States | Fonts used: Radio
"It is a little known fact that San Fransisco boasts some of California's best wines, much like many do not know that San Fransisco was also home to one of the first openly gay politicians in the United States, Harvey Milk. And thus, I created a wine which pays tribute to the memory of Harvey Milk.
This deep, rich, Cabernet Sauvignon has a strong backbone of tartness, as strong as the determined Harvey Milk, whom fought for equal rights in San Francisco as well as gay rights nationwide. In particular, the half full bottle of milk, represents Harvey's positive attitude and take on life, despite his many obstacles. Seeing as Harvey was environmentally conscious, the box that houses the wine was created out of one sheet of board with no glue.
As Harvey Milk once said, "I have tasted freedom. I will not give up that which I have tasted. I have a lot more to drink."
January 13, 2012 | 3 Comments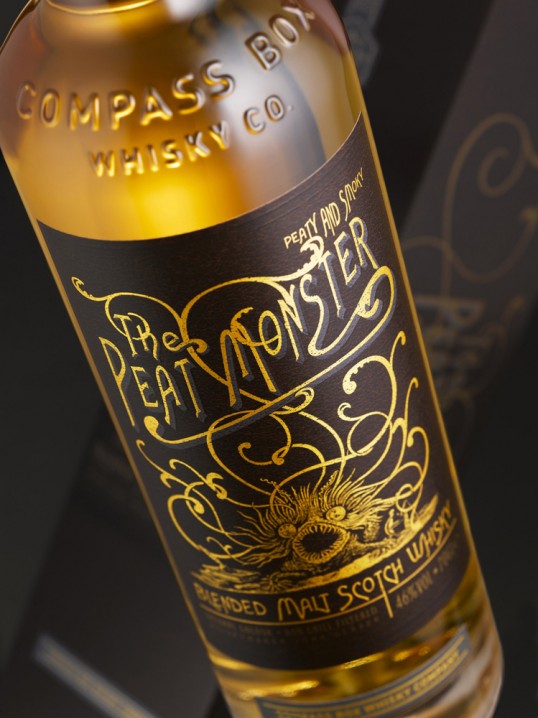 Designed by Stranger & Stranger | Country: United Kingdom
"The Peat Monster is an old school peaty scotch so we clothed it an old school peaty book cover."
January 12, 2012 | 2 Comments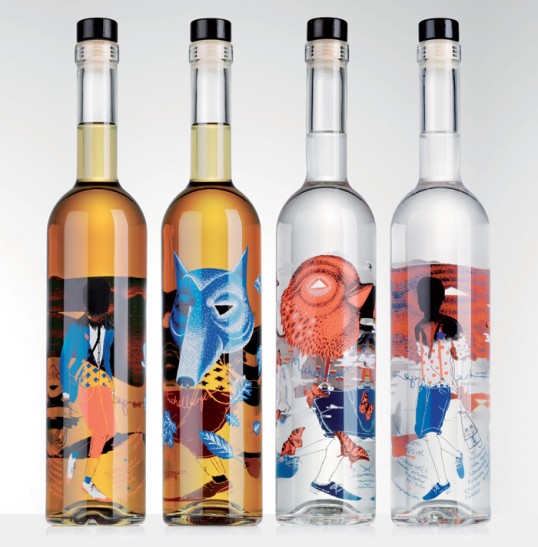 Designed by Michelberger Hotel | Country: Germany
"The Michelberger Hotel is a hotel in Berlin which has a design studio inside as part of its business. The studio does all the design work for the hotel and for its many other projects. We've been in Creative Review and D&AD amongst others.
Brief: The Michelberger Hotel together with The Preussiche Spirituosen Manufaktur in Berlin, have partnered up to create a new brand – the Michelberger Booze Company.
For our first product, we have created a pair of herbal schnaps drinks based on two old, forgotten recipes. Michelberger 35% is a golden liquid, a herbal liquor, smooth, earthy and warming and Michelberger 45% is a herbal distillate, clear, airy and invigorating.
The drinks are a complimentary pair, so the designs are more or less a symmetrical reflection of one another. The brand lives in the world of old German fairytales and so one bottle is set in a forest and the other in the mountain so as to reflect the qualities of the respective drinks. A drink is like a mask, it lets you feel something else or even become someone else, and so the visual concept is based around two masks – a wolf in the forest and a bird in the mountains."
January 10, 2012 | 1 Comment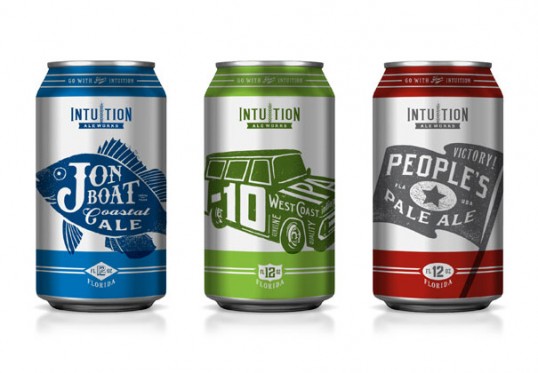 Designed by DeRouen & Co. | Country: United States
"Intuition Ale Works of Jacksonville was just ending a very successful first year (during which its customers could only buy its beer on tap), when owner and head brewer, Ben Davis approached Texas-based DeRouen & Co. with his vision of being the first Florida craft brewery to package beer in cans. Long associated with college kids and bad beer, canning beer actually provides better taste quality and is better for the environment. DeRouen worked closely with Davis to develop packaging that extends the brand and evokes their handmade and sophisticated personality. I-10 West Coast, represented by a cross-country interstate, speaks to Davis's connection with the beach lifestyle on the East and West coasts; Jon Boat Coastal conveys the joy of fishing (with a fresh, cold beer in hand) in the coastal waters around Jacksonville; and The People's Pale Ale label represents the demand for a great American-style pale ale."