July 24, 2011 | 2 Comments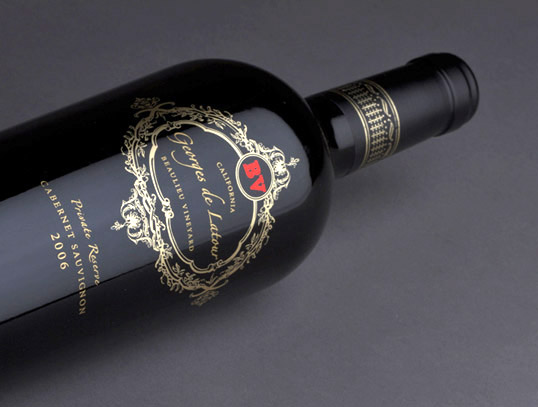 Designed by Phoebe Mak | Country: United States
"The assignment was to redesign an existing brand of wine in the market today. I chose Beaulieu Vineyard as my brand and designed labels for a lower end Cabernet Suavignon and Chardonnay and a higher end Cabernet Sauvignon along with a wine case."
July 22, 2011 | 2 Comments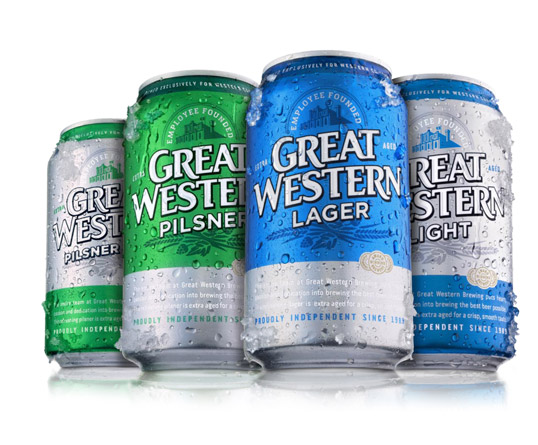 Designed by St. Bernadine Mission Communication Inc. | Country: Canada
"Saskatoon, Canada's Great Western Brewing Co's eponymous family of beers has been a regional favourite for over 20 years. In advance of moving into new markets, Saint Bernadine Mission Communications was asked to update the brand to better reflect the mainstream flavour profile and positioning and increase shelf presence.
Key messaging included refreshment, heritage, tradition, and dedication to quality, shown by research to be important to core consumers.
The existing logo was reworked to retain key characteristics and improve readability and shelf presence. A die cut label and award seal represent quality, the employee founded statement celebrates heritage, the brewery graphic acknowledges tradition, and the "extra aged" text highlights a true point of difference in their brewing process that results in much smoother beers. As well, a section was provided to enable someone to "dedicate" a case of beer to by way of thanks. The design system needed to accommodate four (and potentially more) flavours.
July 21, 2011 | 16 Comments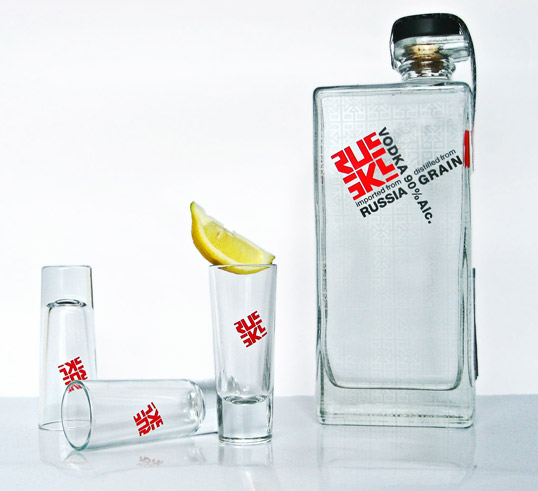 Designed by Larisa Mamonova | Country: United States
"Russky is a project for logo class where we had to come up with a hotel idea. I decided to go with Russian theme for my hotel idea.  Russky would be a prestigious and luxurious boutique opening it's location in the heart of San Diego. The hotel will have identity and branding system to appeal to hip and urban  young professionals, ages 25-40. The unique challenge of this task was not to relay on stereotypical elements of Russian culture that American audience is most familiar with, instead I decided to look beyond commonly known novelties. I searched for inspiration from vintage documentation during Soviet Era, 40's and 50's Russian fine art, and of course propaganda posters.  The key was to combine all those traditional and historical features with the clean look of contemporary design movement. With that combination of ingredients I was able to give a fresh look to a familiar subject of Russian constructivism and old world charm. Russky hotel is a history driven concept without looking dated provides an ultimate New Russian experience that is integrated into brand's sensibility through luxurious accommodations and attention to detail."
July 21, 2011 | No Comments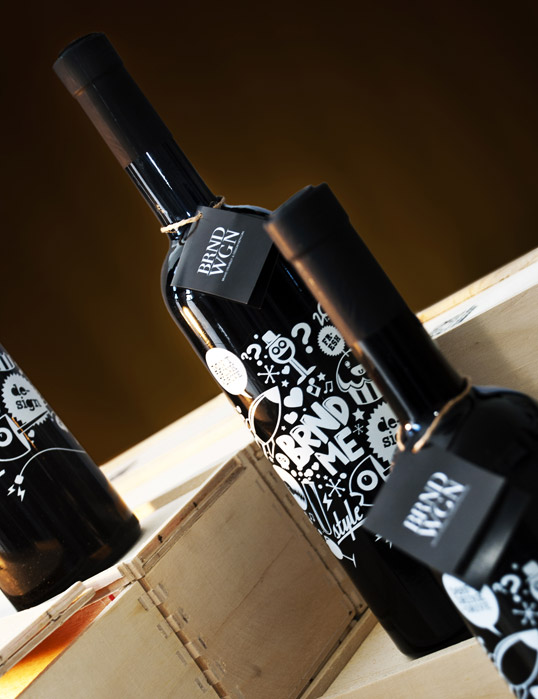 Designed by BRND WGN | Country: Malta
"What better way to celebrate Christmas than with a good bottle of fine Shiraz shared amongst good friends. To celebrate Christmas 2010, BRND WGN decided to thank clients, partners and friends with a bespoke labeled bottle of premium shiraz produced by a local boutique winery from hand picked grapes harvested from the sunny mediterranean island of Gozo. The label was hand drawn by senior designer Karl Attard and inspired by the various characters and personalties who make up the agency."
July 18, 2011 | 5 Comments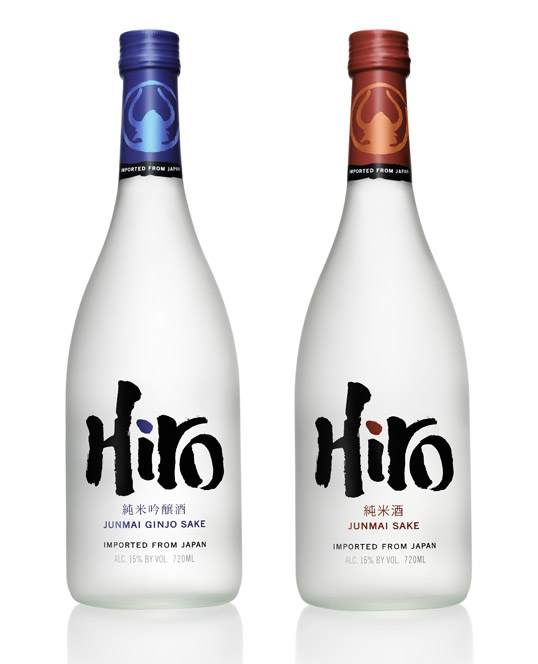 Designed by Monday Collective | Country: United States
"A simple brand identity, inspired by traditional Japanese calligraphy, reflects the swift movement of the Samurai warrior in action; a Japanese designer provided cultural insight and inspiration and a Japanese calligrapher (both from Monday Collective's group of experts) hand-crafted the bold, authentic type style; a simple brand icon on the neck of the bottle captures the Samurai in his warrior helmet, as a mark of distinction; and the story extends to the back-of-pack with an illustration of the Samurai warrior in action. The result differentiates Hiro Sake from both traditional and new spirits by simply expressing its cultural authenticity with a contemporary style that connects with today's international spirits consumer. Hiro Sake comes in two variants, Hiro Red (Junmai) which is served hot and Hiro Blue (Junmai Ginjo) which is served cold, communicated simply through a vibrant color palette. Hiro Sake will be introduced to the Greater New York area Summer of 2011, with a national roll-out later in the year."
July 15, 2011 | 8 Comments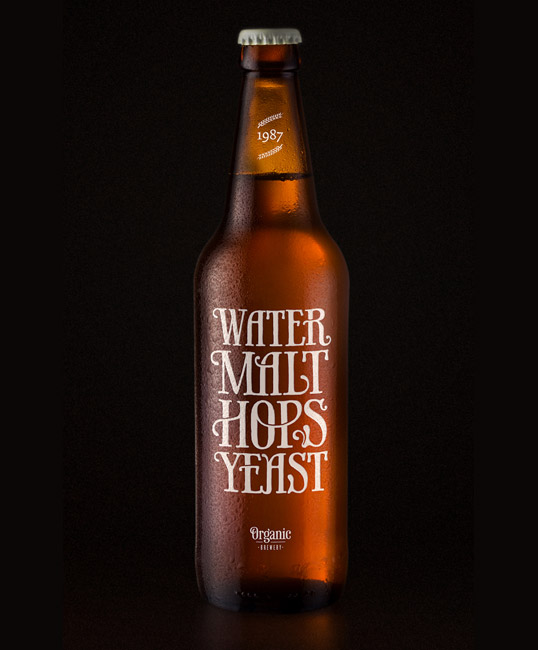 Designed by Simon Ålander | Country: Sweden
"This was an assignment for school where I was asked to design some sort of packaging — so I decided to make a fictional beer label. The reason that I wanted to make a beer label was because I like the format of the bottle and I wanted to experiment with that. Water, malt hops & yeast is an organic lager made for design-conscious people who also think about the environment.
The label on the front is a customized hand-drawn version of the beautiful typeface Phaeton with lots of soft curves to enhance the ecological feeling of the label."
July 15, 2011 | 1 Comment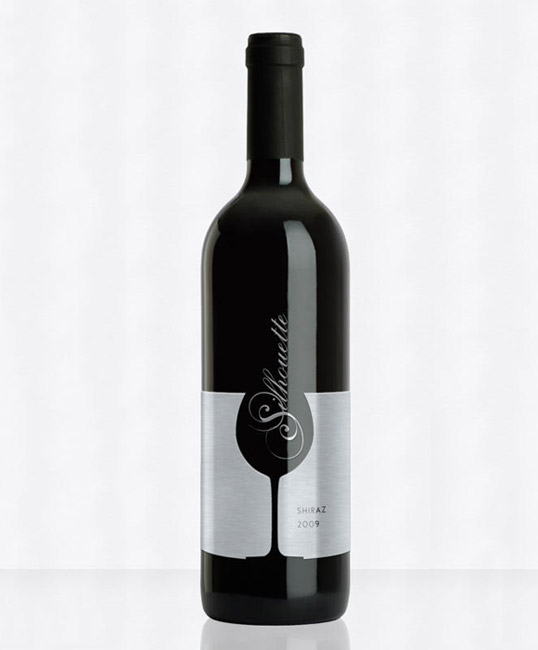 Designed by Nosh Creative | Country: United States
"We designed this label in a unique way so that the metallic, paper label wrapped around the bottle and stopped just short to make a silhouette of a wine glass. The calligraphic logo was silkcreen prior to the label application. Only the type and year are mentioned on the "front". While all other information is saved for the back so not to distract from the simple design."
July 11, 2011 | 2 Comments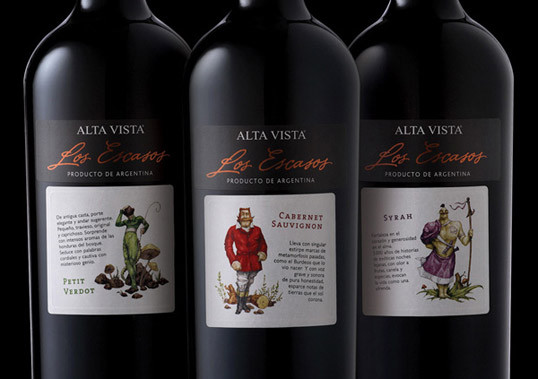 Designed by Arda Kissoyan | Country: Argentina
July 9, 2011 | 1 Comment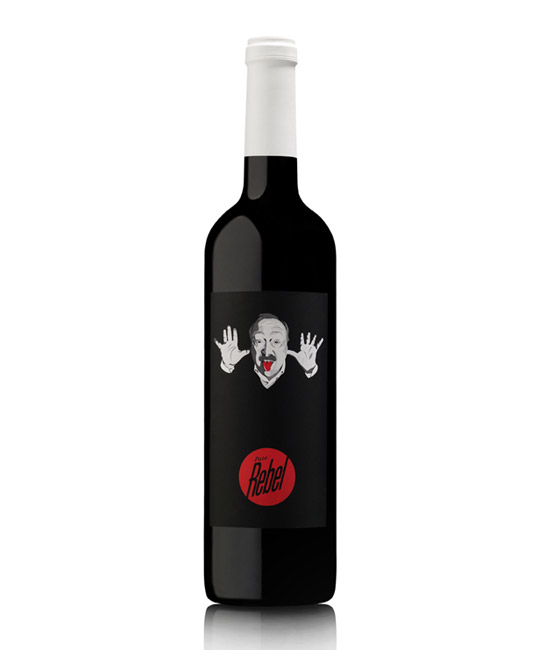 Designed by M&A Creative | Country: Portugal
"The newest wine label for Portuguese brand "Luis Pato" was created by M&A Creative. The idea behind the design was to create an irreverent concept using the image of the owner with graphic illustration. "
July 6, 2011 | 5 Comments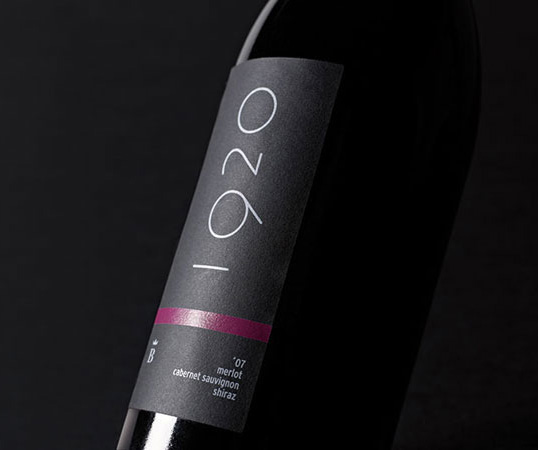 Designed by Estudio Pedro González | Country: Spain
The Barony of Turis Coop. V. needed to create a benchmark in the restoration wine sector. This could reposition themselves and change the perception that to date there was, both the brand and its products. We used the year of foundation as a starting point, and after following the artistic avant-garde work of this time (beginning of the century), the option chosen was the one that formally was cleaner. It was printed in flat, with digital white on black self-adhesive paper (Black Pepper).