October 19, 2011 | 7 Comments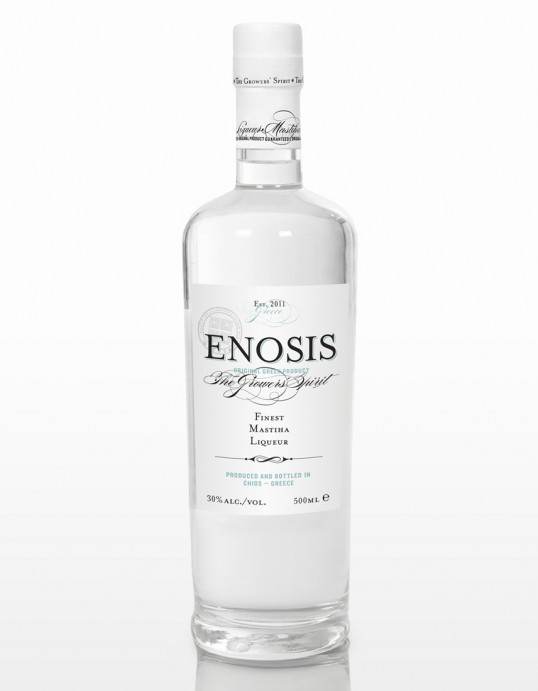 Designed by Dimitris Stefanidis | Country: Greece
"Simple Spirit! A white, classy label for a fine mastiha liqueur. The non-colour packaging inspires through simplicity, graphic weights and analogies. A touch of metallic turquoise brings everything into balance. ENOSIS in Greek means union. People under the same spirit, the same beliefs and care, gathered, inspired and created a unique spirit: the original mastiha liqueur."
October 19, 2011 | 8 Comments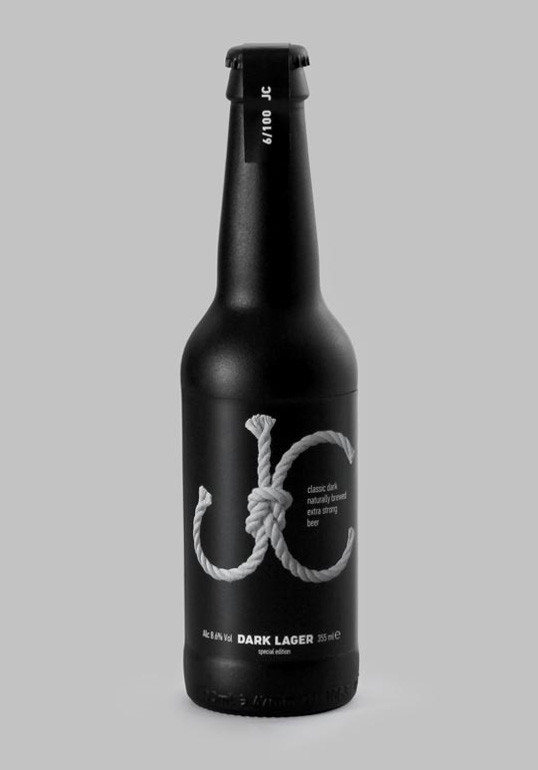 Designed by Tomat Design | Country: Russia
"Tomat Design developed the name, logo and packaging design for a limited and personalized edition of beer brewed specially for an SPI Group company event with the participation of famous French wine-maker Jean Claude. This honored guest is a fan of yachting so we decided to take this into consideration when developing the design."
October 18, 2011 | 1 Comment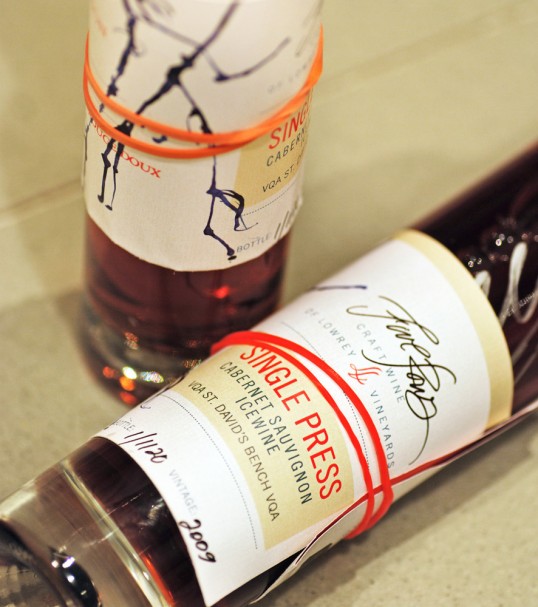 Designed by Insite Design | Country: Canada
"We really enjoy designing labels for small batch wines as it opens up so much possibility when free of the constraints of volume application and materials. Also, the consumer's relationship with small volume wines is more intimate and as such close-up and tactile. Not to mention, the wineries themselves don't mind hand applying labels when there are so few to do!
October 17, 2011 | 2 Comments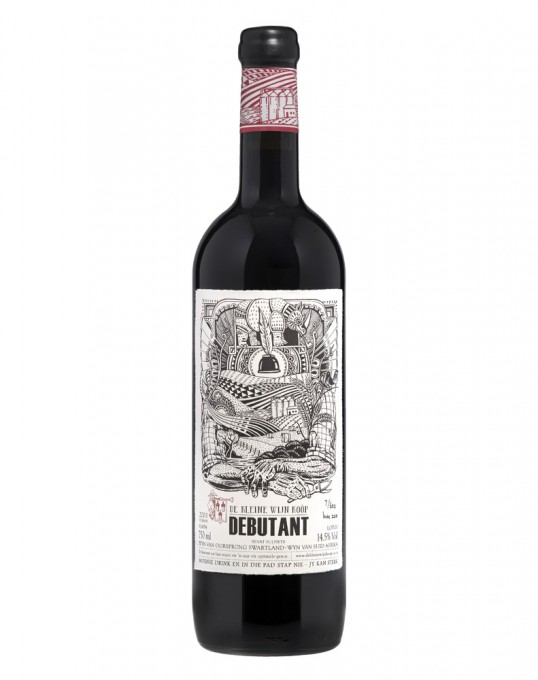 Designed by The De Kleine Wijn Koöp | Country: South Africa
"The De Kleine Wijn Koöp is a circle of friends, made up of sommeliers and graphic artists. As we deal with wine on a daily basis, every now and then we stumble upon a wine too small to fit into a particular winemaker's series or simply too strange and unique to suit the commercial market. We then buy in these wines and dress it in a more 'flip-flops and boardshorts' than 'black-tie' fashion.
De Kleine Wijn Koöp is a playground for our creative expression, outside of the conventions of the wine-shop's shelf. Brace yourself for once-off, unique wine offerings.
Our fist offering is duly named, the "Debutant" and there are only 600 bottles available, each numbered by hand. It costs R150 for one of these wines."
October 13, 2011 | No Comments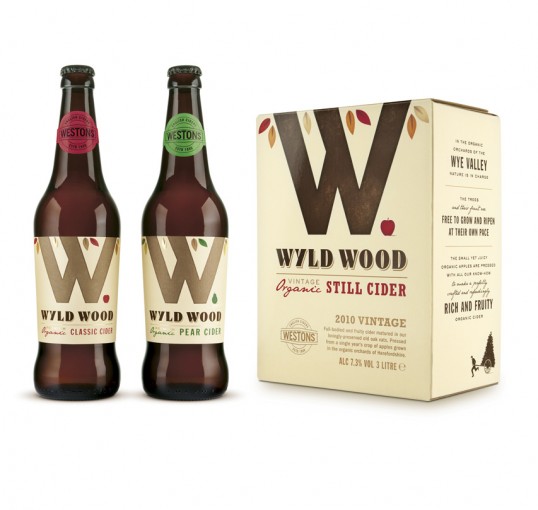 Designed by Pearlfisher | Country: United Kingdom
"Pearlfisher has created the brand identity, tone of voice and name for Wyld Wood Premium Organic cider from Westons Cider. Westons Wyld Wood is the new brand name for Westons Premium Organic cider. Made from organic apples and pears, Wlyd Wood is a delicious premium organic cider. The new name emphasises the cider's organic and natural quality and references the orchards in which the apples and pears are grown. The name helps to draw the consumer into the brand's provenance and the 'Y' in 'Wyld' is a reference to the Wye Valley, which is at the heat of the cider industry.
The new brand identity is a bold and iconic mark with an organic essence that creates brand stand out on shelf and behind the bar. The 'W' logotype creates a symbolic representation of two tree trunks. The piece of fruit next to the 'W' indicates flavour and also suggests the way the fruit naturally falls from the trees. The colour of the leaves further works to differentiate the flavour of the cider, with red leaves for classic and green leaves for pear. The 'W' logotype also works to differentiate between still and sparkling cider, with a dark brown for vintage still and a metallic gold for sparkling. The premium quality of the cider is represented with a foil gilding to further promote the specialness of the product.
Pearlfisher Creative Director Natalie Chung, comments, " The new identity is bold, allowing Wyld Wood to stand proud on shelf next to other cider brands. The name and design emphasises the brand's organic and premium quality but also connects with the core brand truth and provenance rather than relying on stereotypical organic cues."
October 12, 2011 | No Comments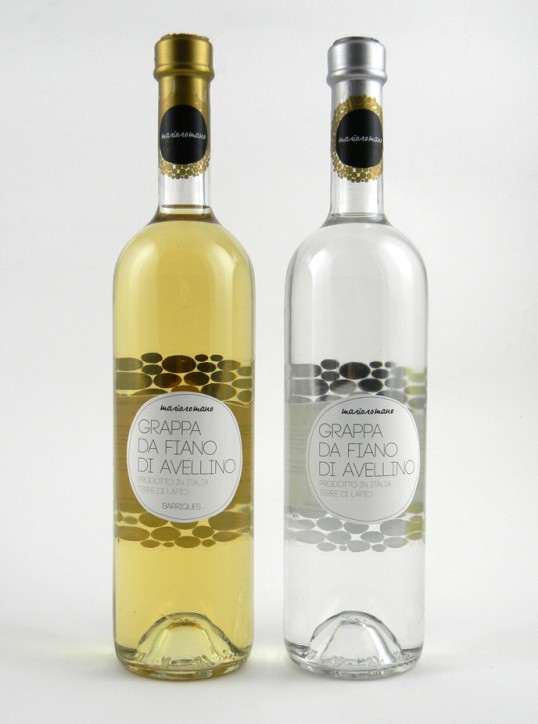 Designed by Basile Advertising | Country: Italy
October 11, 2011 | No Comments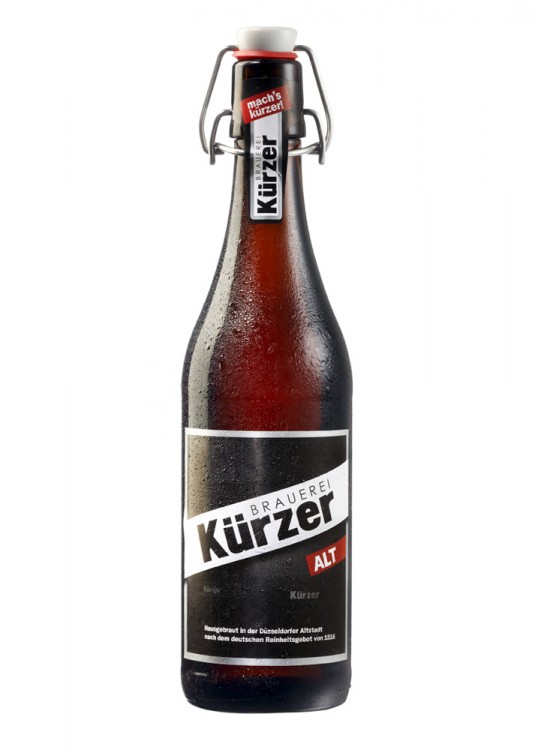 Designed by Designbüro Gregorio | Country: Germany
"Kürzer Alt is a new beer from a microbrewery called "Brauerei Kürzer" in Duesseldorf. The brewery started in December 2010."
October 8, 2011 | 4 Comments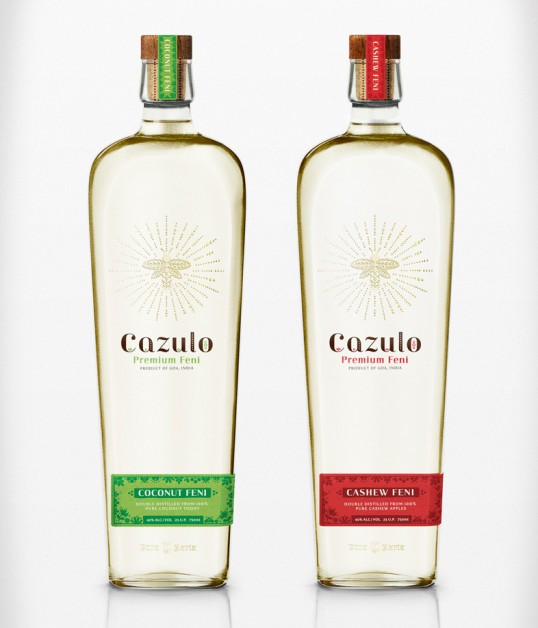 Designed by Marx Design | Country: New Zealand
"Despite being around for centuries, the cashew or coconut-based liquor called Feni is relatively unknown outside its birthplace of Goa, India. Dona Maria – a small, family-run Feni bottler – approached Marx Design to develop a modernised take on this traditional spirit. The word Cazulo, which means "firefly", lead us to create the central logotype: a stylised firefly radiating a warming glow – much like the feeling when Feni is consumed. We felt it was very important that the Cazulo remained authentic to the essence of Goa, so we identified patterns and colours from the region and infused them into the design. Similarly, the bottle's shape is heavily influenced by tradition. Its form is inspired by a blown glass Feni bottle over a century old."
October 7, 2011 | 3 Comments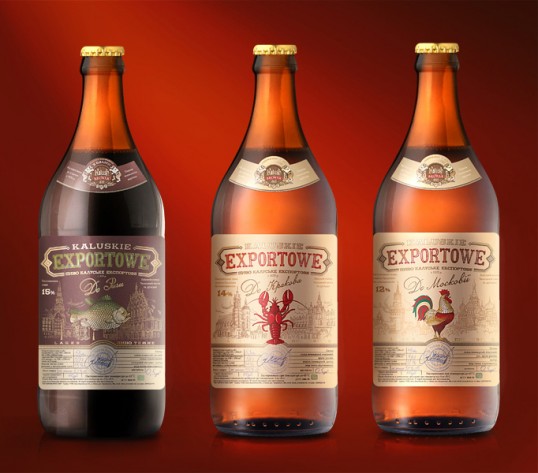 Designed by Umbra Design | Country: Ukraine
October 4, 2011 | 3 Comments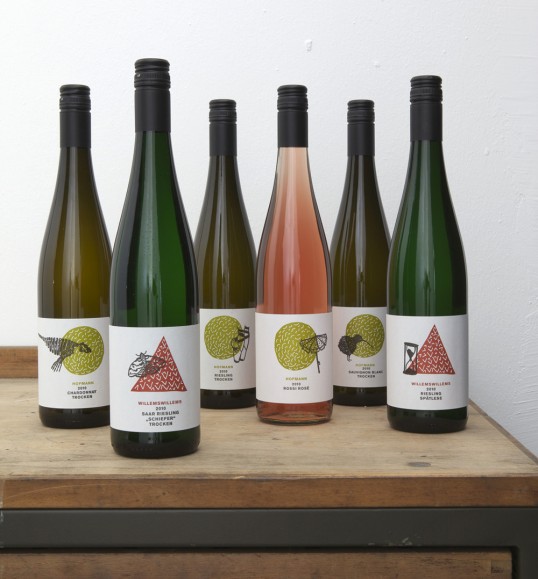 Designed by STVK | Country: Germany
"Packaging solution for two wineries owned by one family. Jürgen Hofmann, owner of the Weingut Hofmann in Rheinhessen and Carolin Willems Willems, owner of Weingut Willems Willems at the Saar are married and are working together for both wineries. The aim was to show that the two wineries belong together but produce wines from two different German wine regions.